Navigating Real Estate: Your Ultimate Guide to Property Purchase
Investing in real estate is a significant financial milestone, but it's not without its complexities. Whether you're looking for your dream home or a commercial property, the journey is filled with considerations, particularly if you're financing through a mortgage.
Unlocking the Door to Smart Investments
When embarking on this journey, it's vital to scrutinize various factors, from interest rates to eligibility criteria. The world of mortgage shopping can be a labyrinth without expert guidance. That's where a mortgage advisor becomes your compass, leading you towards a successful property purchase.
In this comprehensive guide, we'll delve into the nuances of real estate transactions, shedding light on key elements that can make or break your investment. From understanding mortgage terms to demystifying eligibility requirements, we'll equip you with the knowledge you need to make informed decisions. So, let's embark on this exciting journey through the realm of real estate and discover how to secure your dream property.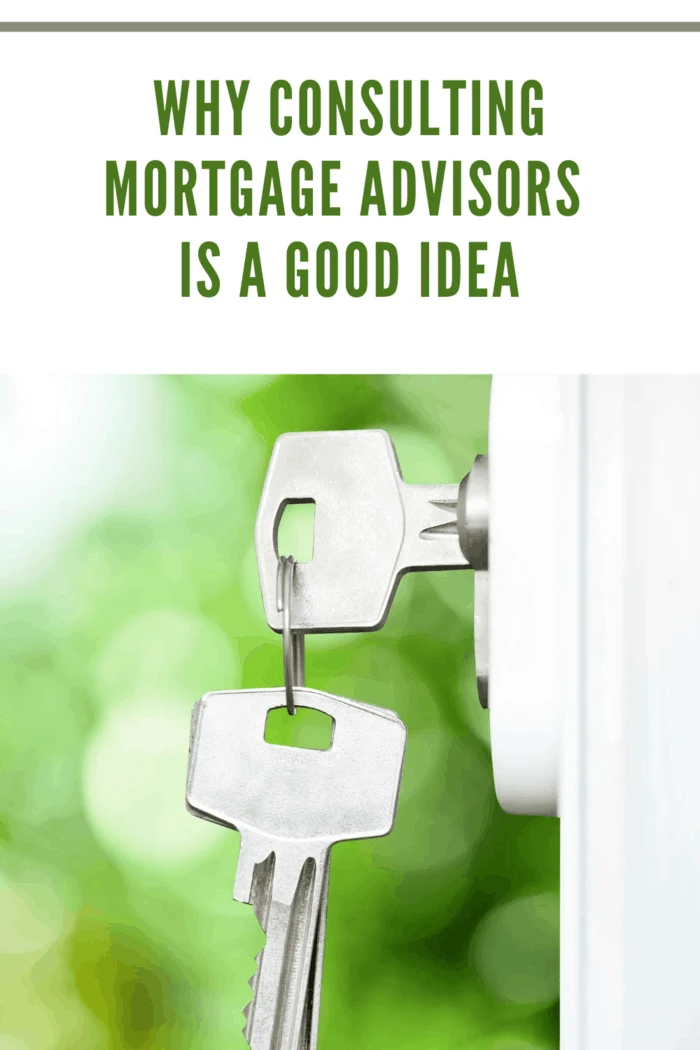 Why Consulting Mortgage Advisors is a Good Idea
Saves You Time
In the pursuit to get your ideal home, there are two options.
You either walk into a bank or talk to an advisor.
It can be quite tiresome and time-consuming to walk from one bank to another in search of a mortgage.
Sometimes you will even fall in the right department just to get the wrong information about mortgages.
Either way, you may decide to call the bank hotlines for inquiries just for you to wait long in lines to no satisfactory response or no response at all.
Mortgage consultants have a tie-up with most banks, making it easier for you to get access to information from different banks.
Whether you're a first-time buyer, you're buying to let, or are looking for a commercial property mortgage, a mortgage advisor will help make things easier for you.
They go the extra mile by offering you advice on what is best for you according to your financial state.
This way, you'll be provided with numerous options so you can choose the one that addresses your needs best.
They Provide Unbiased Recommendation
Each bank has its internal policies and approving criteria despite government regulation.
Just like any product or service in the business, the bank you approach will convince you that they have the best package for you.
If you will not have done your research well, you may fall for a trap only for you to realize later that you made your decision based on the circumstances.
But then again, a bank may limit the range of products they have on board, limiting you to choices that may not be your preference.
An advisor has no interest in a particular bank so they lay all the information on the table and you will eliminate them one by one.
You will land on a satisfactory decision according to your financial state and ability (The Balance Money).
Banks offer benchmark rates that are pegged to pay your fixed deposit rates.
Banks vary in different durations like 8, 14, and 36 months.
Mortgage Advisors Saves You Money
You can find out about mortgage rates by walking into a bank or consulting a mortgage advisor, advises Chron.
You can choose to walk into a bank and talk to the Branch Manager or Relationship Managers.
They may be having the information, but they may not give it in detail as a mortgage advisor can.
In addition to this, mortgage advisors and consultants have access to multiple bank packages, which you may not get when you visit the financial institution.
That makes it even more convenient to have a consultant when choosing because you will have a wide range of options to choose from.
You can compare the interest rates from different providers side by side, and this makes it easier to get an affordable mortgage deal.
In line with this, the mortgage consultant may also get discount rates from the banks for the business they generate.
When you decide to do all that for yourself, you will waste and spend more time doing follow-ups.
Why not consider getting an advisor?
Steering the real estate and mortgage processes with the help of an expert can help give you peace of mind when making this huge financial decision.
The best part about mortgages is that advisory services are free.
The advisors agree with the banks, which put them in their distribution list, making it manageable for people in search of mortgages.