You've been through a lot, you courageous woman! You carried your baby for nine months, saw your own body changing, especially your belly, and endured loads of painful moments throughout your pregnancy. You might look at the mirror now and feel that this is not you; this is not your body nor how you want it to look. Let's be realistic and agree on this fact: it will take some time for your body to return to its pre-pregnancy shape after delivery (NY Times). It took your body nine months to completely transform, so you can't expect it to get back to what it was in a matter of days. You can surely start exercising after giving birth, but you should know precisely when to do so. This article will guide you to the perfect timing to exercise after baby delivery.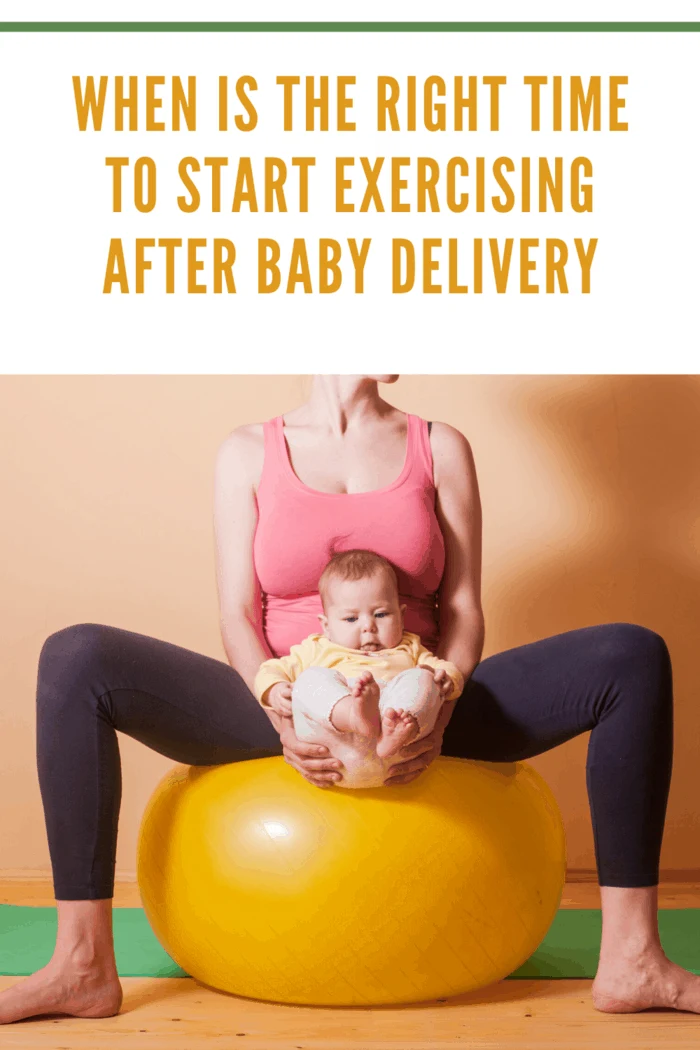 Vaginal Delivery
Suppose you used to exercise while pregnant, had an uncomplicated pregnancy, and had an easy vaginal birth. In that case, it is safe for you to start exercising a few days after delivery or whenever you feel ready.
Your body would be ready for exercises that help you retain your body shape, and it's going to be easy for you to catch up on your workout routine.
There are plenty of online articles that can walk you through how to start exercising after delivery. You can also read beneficial reviews about diet plans, postpartum exercises, and weight loss.
Make sure you take it slowly, though.
You don't want to start with heavyweight lifting or kickboxing.
Caesarean Section
After a cesarean delivery, your body needs a longer time to heal, unlike vaginal delivery.
That's why it's wise to wait for 6-8 weeks to start exercising.
When you do, you want to start with simple and light exercises.
Avoid crunches, sit-ups, and any exercise that puts pressure on your scar.
The things you can do right after delivery are simple pelvic floor exercises, like Kegel exercises, says Healthline.
Six or eight weeks after a C-section is still not enough time to allow you to practice strong abdominal exercises as your body would still be healing on the inside.
However, you can start walking for 15-20 minutes a day and increase the duration later on.
If you feel any pain or discomfort, you should immediately stop and try again a few weeks later.
In relation to this, vaginal dryness issues can also occur after childbirth but can be treated with Creme de la Femme, says Amazing-Solutions.
No-nos
No matter how athletic you were before pregnancy, there are some exercises you should refrain from doing, at least not for 4-5 months after your delivery.
You shouldn't practice heavy weight lifting or any high-impact exercises right after giving birth in both scenarios, vaginal or cesarean.
You need to allow your body to regain its strength to perform any activity.
Cesarean delivery is a lot more complicated, as you may actually hurt yourself if you start exercising before your scar heals.
Another activity you don't want to do after delivery is swimming; you should wait until the bleeding stops, then, after taking your doctor's approval, you can swim.
After delivery, your body becomes fragile and can easily get infected from a pool or seawater; that's why you have to postpone swimming until there is no more bleeding.
Diastasis is a condition that occurs mainly during pregnancy, after birth, rapid weight gain, or high visceral fat.
These conditions increase pressure on your abs, making them partially or wholly separate, forming a gap.
Post-birth exercises are important for the strengthening and restoring your stretched muscle to their position.
You should concentrate on postnatal exercises that will strengthen your core, promote better posture, and improve pelvic floor muscle functioning.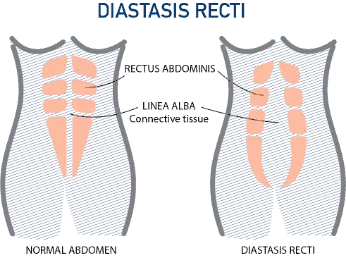 Overcome Challenges
Caring for a newborn is exhausting, energy-draining, and time-consuming, making finding time for exercising a bit challenging.
You should never give up; try to find some baby-free time and dedicate it to exercise.
It doesn't have to be long; you can start with 10-15 minutes then extend it when you can.
Try to seek support from people around you to care for your baby while you're exercising.
Your partner, family members, or friends can give you a hand.
Don't be shy to ask for help when you need it; you wouldn't want to be more stressed than you would be.
Also, you can include your baby in any activity you're doing.
Try to take a walk and take them along with you in the stroller or place them on a play mat while you're doing abdominal exercises.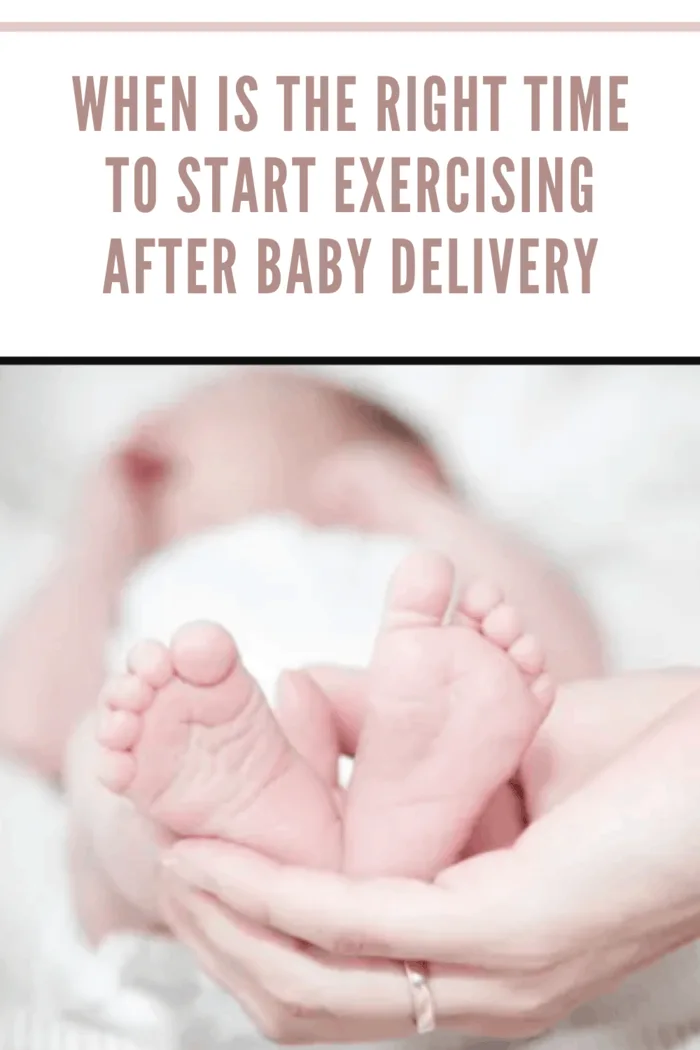 We know that you've been through a lot, and you deserve to feel happy and confident.
One of the things that will help you regain your confidence is getting in shape.
You should be keen on doing appropriate exercises, even though you can be tired.
Try to start with simple exercises that suit your condition, and consult your doctor when in doubt about any activity you want to do.
Make sure you stick to the rules above to ensure your safety and well-being.