Interested in homeschooling your children? Don't know where to begin? Look no further! Check out our article; it's just what you might need.
As parents, we're sure you've faced a barrage of questions about issues you have no idea about. You might even have questioned your knowledge about matters in your parenting life. And that's very normal.
Children are naturally curious from a young age, and so their thirst for knowledge can be influenced by parents interested in homeschooling. If you have decided to start homeschooling your child, you've come to the right place!
Homeschooling doesn't mean you have to follow the same routine as a school would impose on your children. It can include a learning experience that has the potential to be great for both you and your children.
So, without further ado, let's find out about homeschooling and how you can get started on it:
1. You Don't Have to Be an Expert
For parents thinking about homeschooling, all you need is just resources.
For instance, some libraries have kits that offer science experiments and math work materials. Although you'll have to be on a waitlist and have to return the kits after a designated period, there's still an opportunity for you can sample many options without buying them.
It's very unlikely you'll find a teacher who has answers to every question. After all, the best way to be a teacher is to be a lifelong learner.
Be open to seeking help, learning, exploring, experimenting, and lastly, being curious. As a parent, try to avoid the habit of reaching for the most predictable teaching method or a worksheet.
Instead, choose a method that gives you the space to make adjustments and initiate active learning by trying out ideas and by asking questions.
2. Don't Rush the Basics, Take Your Time
Another important factor when it comes to homeschooling is to not rush your children into learning the basics. The basics are a vital part of learning, if rushed children will start to struggle and lose interest in writing and reading.
When not rushed through the basics, your children will be encouraged to be more curious about the subject. Use your imagination to make the basics look playful and interesting.
This can push them to read more about topics they are interested in, their curious nature will kick in. And before you know it, the child will surprise you with a fact or knowledge you haven't heard before.
So, a kindergarten homeschool curriculum such as this can be very helpful to you and your children who are starting on the basics, shares Ashley Yeo!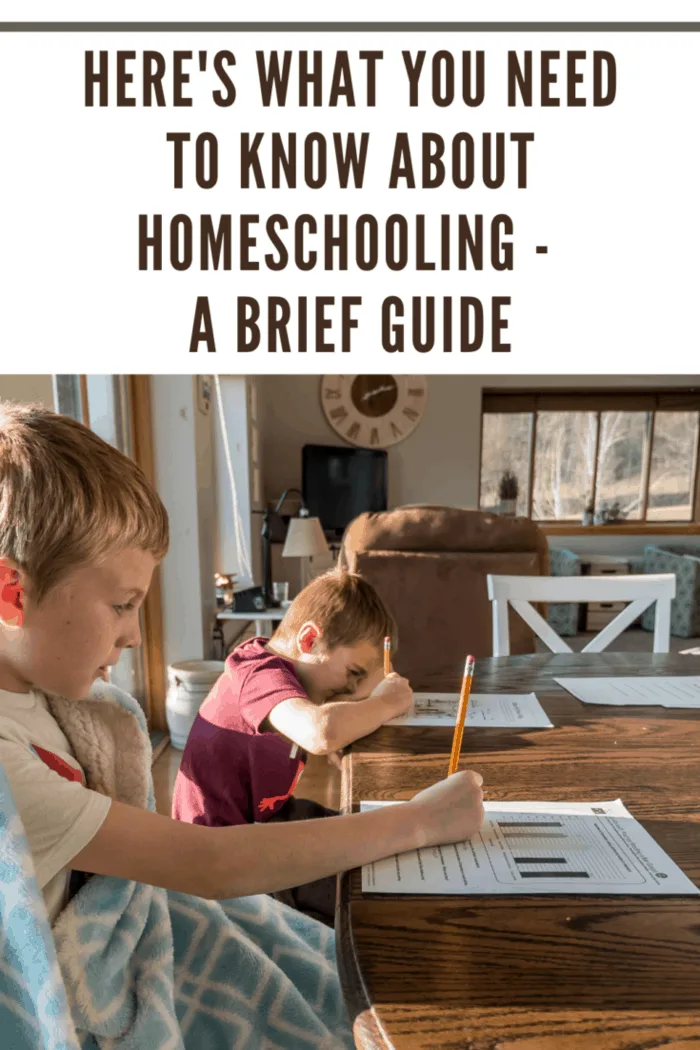 3. More Playtime? Yes, please!
Yes, you have read it right! Nowadays, schools are considering adding more playtime. This has been known to help kids work off their fidgety energy, work on their motor skills and focus on learning.
Breaks will let them be engaged in their imaginative world. Instead of giving them a 15-minute break after hours of learning, let them take breaks every hour or so.
Or when you notice your children are distracted and having trouble concentrating, let them take a break. Include playtime as an essential part of exploring and learning in your plan. Never use it as a reward.
4. Having a Loose Plan Can Be a Good Idea
Micromanaging hasn't been successful in homeschooling. Many parents, instead, choose to start their day with a list of activities they'd like to accomplish throughout the day.
There's no end to what a parent can teach their children, and having a loose plan can help with that immensely.
Making the Plan
To start, make a plan during the weekends when you'll get a chance to consult your calendar. Consider all factors to determine whether it will interrupt the usual flow of the homeschooling week – the play dates, field trips, special events, and the holidays.
Next, make good use of your index cards or weekly Planners and make a plan for each day. If you can't finish a project on Monday, push it over to the next day. If you manage to get more work done within one day, note that too.
For older children, the habit of daily planning can be a great learning experience. By having their planners, you can help them make checklists that'll help them organize their day or schoolwork. After you've crossed activities off for the day, repeat this process the next day.
5. Taking a Step Back on the Hard Days
There will be days when your children will have no problem managing their work quickly. But, on other days, it's also possible they will struggle. This is quite normal.
The Bright Side
The bright side to this is, that the parents get a chance to decide whether they want to push on through the hard days or just let them burn their energy out in the backyard. You can always make up the difference the next day.
We know science and history are vital, but you don't have to go over these subjects every day for elementary-level children. Reading, writing, math, and playing are their daily necessities, you can include science or history lessons in your teaching plan two times a week.
After your kids have mastered reading and most basic skills, it's easier to bring in other subjects. Children are studying general science almost every day. The way of questioning the world falls under science.
6. You Can Achieve Teaching Children at Multiple Academic Levels
Yes, it will take huge work and planning, but you can teach children who are of different ages and doing different levels of work.
It's important to be mindful that this plan has the potential to change your child's development. Here's how it works with children being at different ages:
How It Works
First, you've got to make sure your child has a sensory station with water or kinetic sand to play with. Anything that helps keep a toddler happy for the longest period should be offered to them.
Similarly, second-graders are at the age where they feel as if they are self-sufficient. For handling them, review information or cover a new skill. Let them work independently, and check their work after they are done.
Lastly, focus on the child who needs the help most, a kindergartener. They are just starting to read or trace letters. You'll have to be on a one-on-one session to help them develop essential skills crucial to their schooling.
You can even buy a kindergarten curriculum that's designed for children of multiple ages, says Popular Books USA. They include activities based on grade level.
Final Thoughts
In the end, we hope our list helps you to learn more about homeschooling and how it is easily achievable.
You need good resources, an open mindset, patience, and plenty of playtimes!
Remember that every child is different, and they learn at their own pace. Once you figure that out, you'll be able to minimize their struggle and help them find joy in learning and being curious.