Help your children write better and give them life skills.
One of the most essential parts of people's daily lives is writing.
However, learning and mastering such a skill can be difficult.
It's especially true for kids nowadays who are more exposed to technology and have fewer opportunities to practice writing and improve their ability.
This reality leaves an essential question in parents' minds – how to help a child write better?
Writing is a task that many children will find challenging to accomplish.
Of course, developing strong writing skills takes time.
It's true even with the right punctuation usage, especially with those that can be incredibly versatile like em dash, say the experts at The Word Counter.
You don't have to worry, as a parent, though, since there are things you can do to help improve your children's writing skills even at home.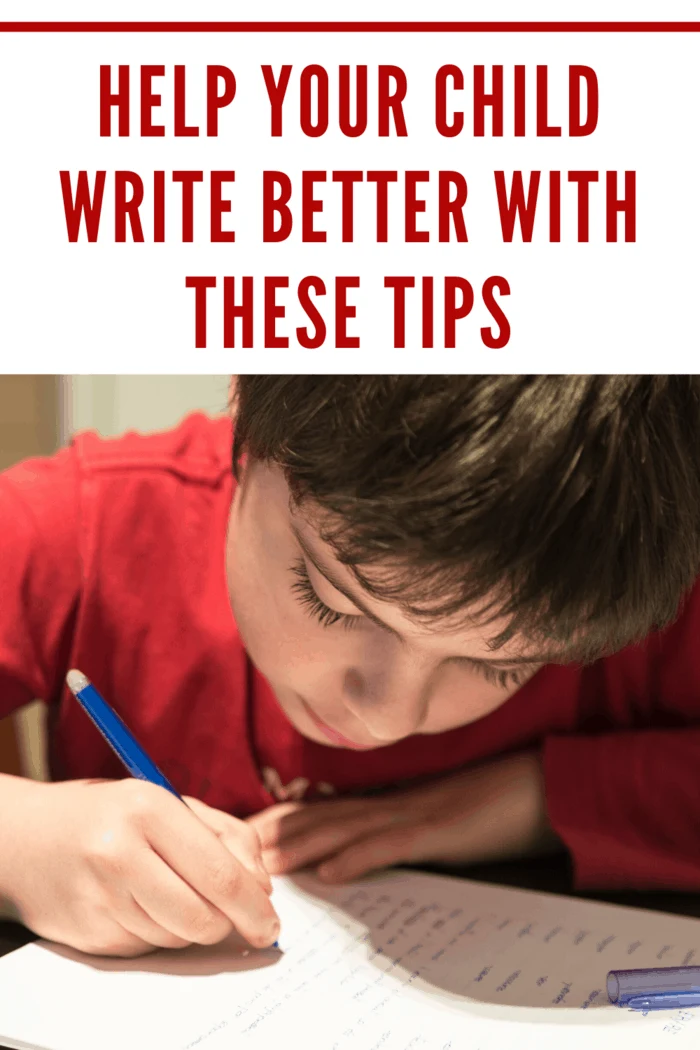 Improve your child's writing skills with these fun and simple tips:
Provide Your Kid A Place To Write
Whether it's a table or a desk, as long as it has a smooth, flat surface, providing one for your kid would be great help as he tries to improve his writing skills.
It's the first and maybe the most critical step you can take to help your child write better.
Of course, don't forget to ensure proper lighting too.
Encourage Your Child To Read Regularly
Many people don't realize it, but regular reading is one of the apparent stepping stones to better writing.
It goes a long way in strengthening the writing skills of your child.
If your kid reads regularly, he'll learn the different ways to use words, expanding his vocabulary.
He can apply what he'll learn to his work and efficiently use the words he has already encountered or read somewhere before.
Encourage a love for reading in your child as he grows.
If possible, accompany him during reading time, something you'd want to happen daily.
It's no surprise that the stronger writers are those who devoured books growing up and started to read early.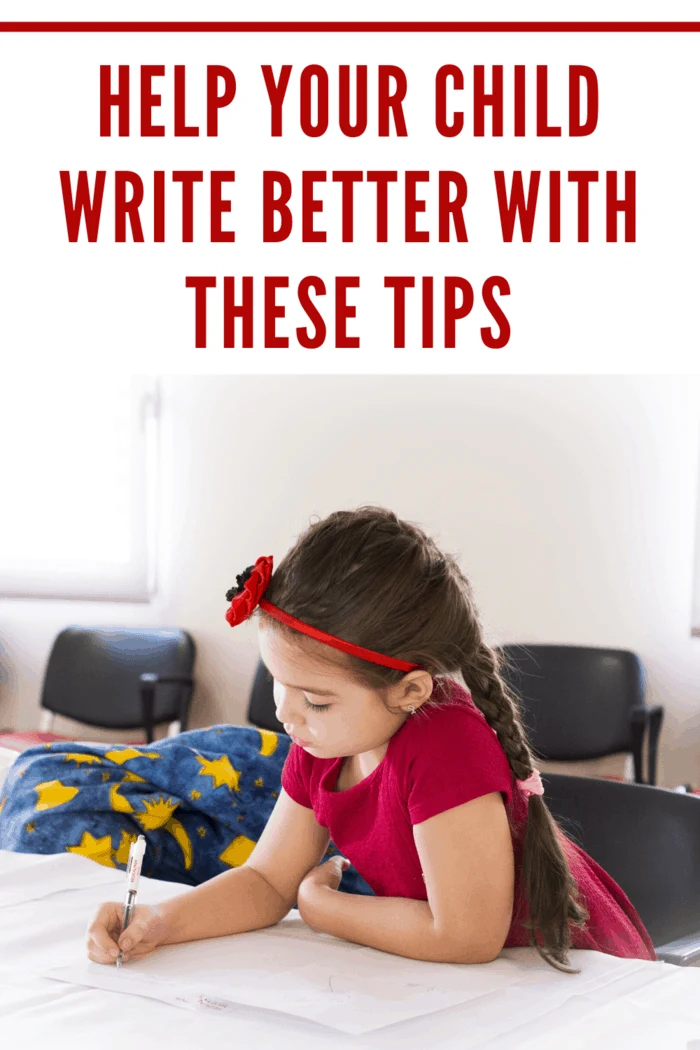 Make Writing Fun For Your Child
One effective way to encourage your child to write is to play games.
Fun activities include word games and crossword puzzles.
Whenever he comes up with a word from the game, ask him to write it on paper.
It's popularly known as the 'write the word' challenge, and little ones like it.
You can also try asking them to search for a specific item at home, and then they have to write the name of the word after finding it.
Encourage Your Kid To Draw
Many experts suggest drawing as an effective way to enhance the writing skills of a kid.
But, What does drawing have to do with writing?
Well, it isn't going to be solely about drawing.
The thing here is that you're going to use drawing as a tool for your child to practice writing.
Ask your kid to draw anything – from fruits, and animals, to a house.
After accomplishing it, ask a question about the picture and tell him to write his answer on a piece of paper.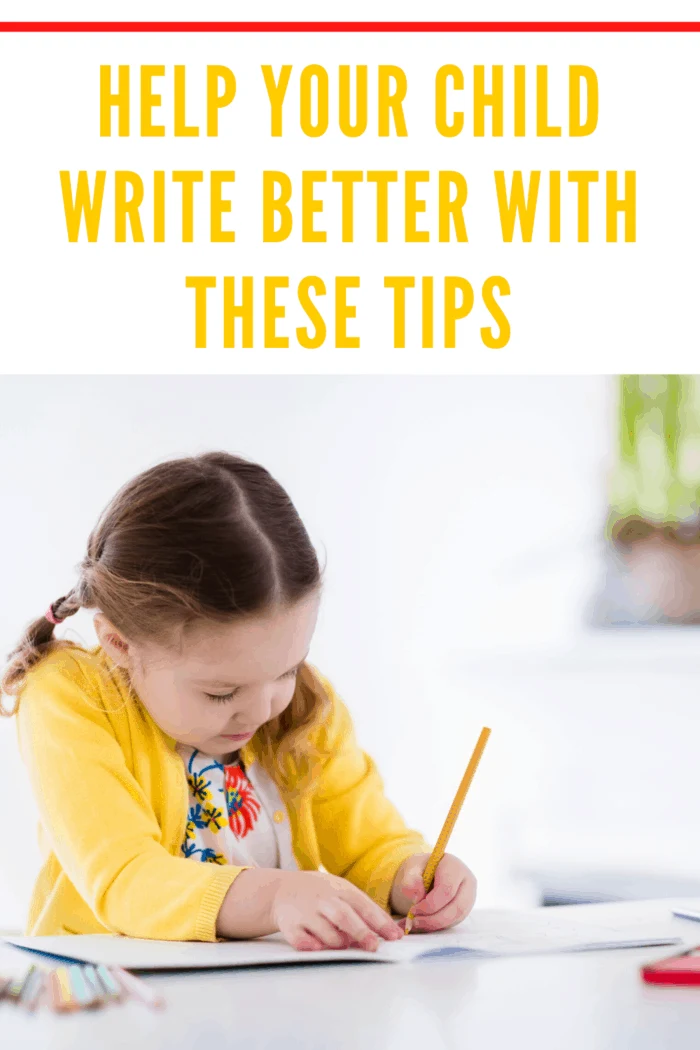 Make Use Of Writing Worksheets
Try creating a writing worksheet for your child.
It's something where he can trace letters as well as words.
One way to do it is to ask your kid to trace onto a blank piece of paper on top of one with letters and words written out.
Another exciting strategy you can try is 'connect the dots.'
In this type of writing worksheet, you'll ask your child to trace along dotted lines that lead to letters or words.
Of course, you'll ask him which letter or word he found afterward.
Writing worksheets can be part of a child's early learning program.
Encourage Your Child To Write Letters
Letter writing has become a bit of a lost art nowadays.
When you write a letter to a family member or friend, ask your child to help you.
Handwritten letters are something your distant loved ones would be happy to receive, so create some for them while helping improve your kid's writing skills.
It's also fun if you and your child can assume as pen pals.
Yes, you heard it right, you can exchange letters with each other even if you live in the same house!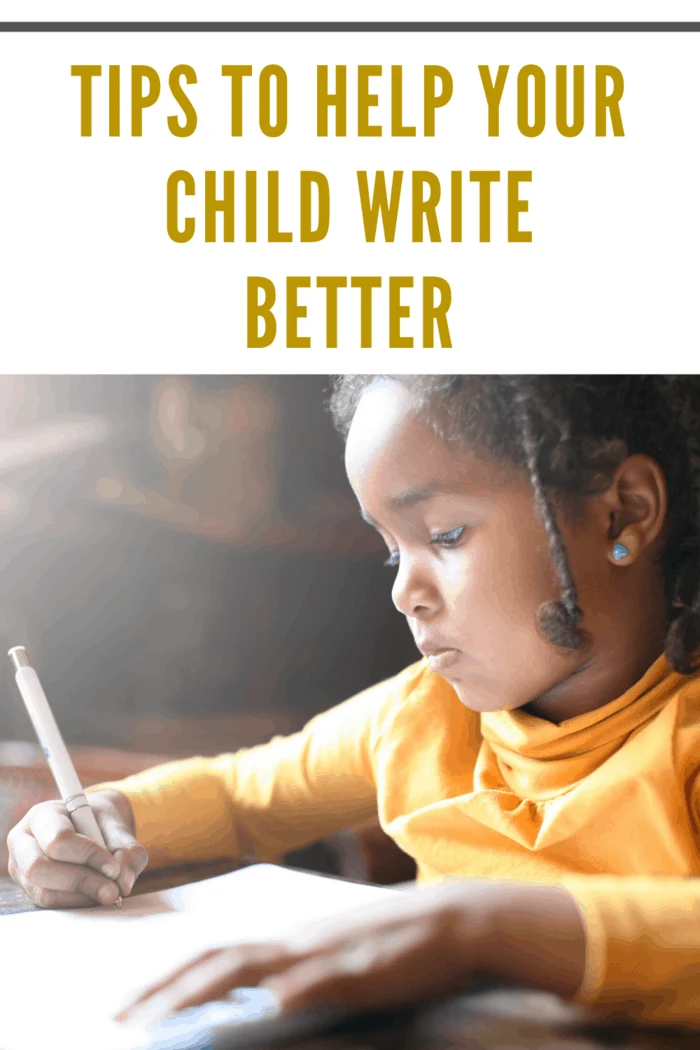 Suggest Note-Taking Or Keeping A Journal To Your Kid
Encourage your kid to keep a journal for venting feelings out or writing about his experiences at home or school.
You can also ask him to take notes during trips or outings.
He can write about almost anything he sees around.
Both note-taking and journaling are great ways to practice writing and help your child write better.
Conclusion
One of the practical life skills every person should have is writing, especially for those who do it for a living, adds Forbes.
It's why you must develop it in your child during his early years.
While it's true that writing requires time and patience, the tips above should help your children write better.