Spy gear and hidden voice recorders were invented to ensure other people's safety, make them feel safe, and continue to protect their safety in the long run. One of the biggest demographics of people who purchase such technology is survivors of domestic abuse and harassment.
Finding the right voice recorders to purchase can be life-saving. It is important to know what product you are buying once you are at this stage of action. Even if you are thinking of buying this product for pre-cautions, making that choice now is brave, and it will prevent you from more trouble in the future if anything happens.
A lot has changed within the voice recording technology industry in a short time. Sellers are testing quality items, modifying components that no longer meet the buyer's expectations, and searching for smaller long-term rechargeable batteries and more miniature microphones that can take longer distances. Of course, our phones are one of the best recording items we have on ourselves 24/7. However, using them becomes trickier when you want to record a conversation quietly. That's why opting for digital voice recorders is more effective. Moreover, most of these listening devices provide an unmatched battery life, so the devices can record and capture conversations even when you're away or out of the house.
This article will discuss what you should look for in digital voice recorders and provide the best options for digital voice recorders to purchase online.
Voice Recorders For Domestic Abuse Survivors
Important features of digital voice recorders
Microphone quality: The microphone's quality is crucial. It makes a difference when distinguishing between clear and muted recordings. The best recorders can hear up to 40 feet in a quieter setting. The lower the background noise, the clearer voices are when the recordings are played.
Battery life: depending on what you are aiming to record, you may want something with longer battery life. For example, if you want to record conversations in the room when you are out.
Voice activation: A device with voice activation will start recording if it is noise detection and stops recording if noise is found throughout a period of time, which is a great feature for storage conservation. Most audio recorders today give the option of voice activation and continuous recording.
Size of the device: Aim to look for a device that can be hidden in your pocket or is small enough to carry around with you. Keep in mind smaller devices also mean a shorter battery life.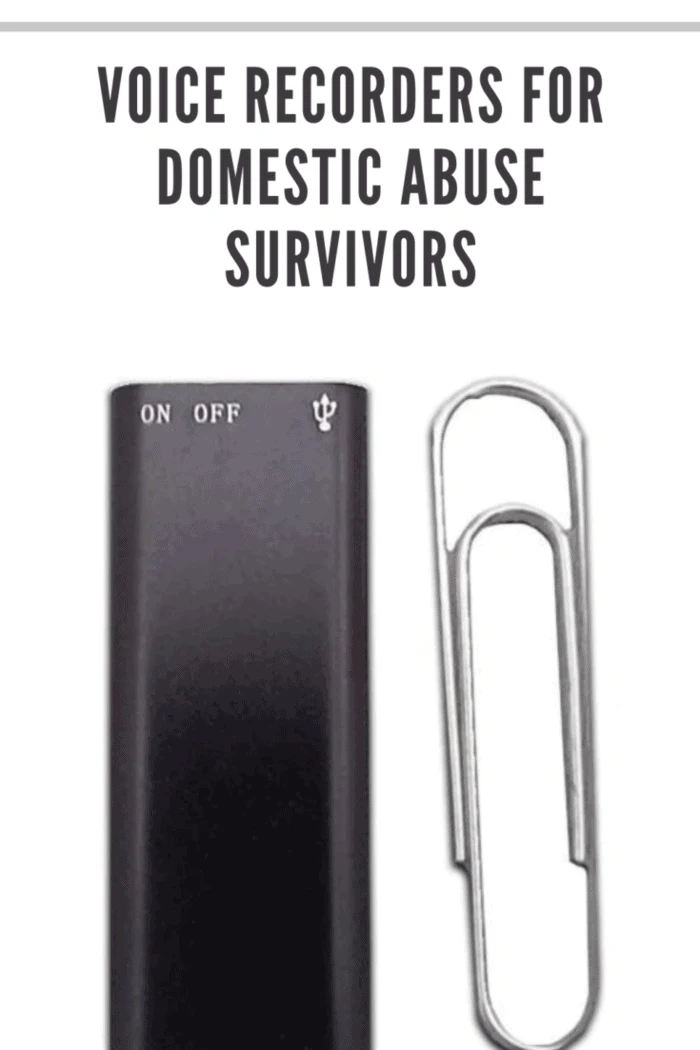 The Best Digital Voice Recorders
1. Micro voice recorder
Besides this device being really little, it's feature-packed and easy to use. Activation and recording are all integrated into a single device; turn the device to the top left of the device, and that's it. It is recording once you click the button, which gives you the flexibility to turn it on and off at any notice of moment. This compact digital voice recorder can be left it in your pocket or wallet or out on the counter. This voice-activated recorder is easy to operate and has a wide range of audio collection capacity up to 40 ft in the best situations.
It can store up to 90 hours of recordings and last 10 hours on a full charge with only a 2-hour recharge. Recordings can be downloaded onto a computer, but you can also connect the recorder to a headset and listen to the recordings off the micro voice recorder.
2. USB flash drive audio recorder
These are some of the greatest secret audio recorders. They look like a flash drive, which even acts like a flash drive with this particular type, making it much more valuable. It's so easy to capture what you need with one of these devices, the device can be left in the open without any suspicion or placed strategically in a room.
This little drive has the choice of voice-enabled or continuous recording. 24-hour battery life provides a full day of constant recording and only 2 hours to recharge this gadget. You can attach or hold this device in your pocket and turn it on as necessary. Plus, it will provide an incredible battery life of up to 25 days when using voice-activated recording, with 288 hours of recording time.
3. Power bank voice recorder
This power bank recorder is one of our greatest products for those instances in which you have to record for hundreds of hours. Use it in the conference room, the office, the dorm, or sitting on your table, disguised as a working power bank. It features strong magnets on the back to secure it to a metal surface.
This is the ultimate listening gadget with more than 330 hours of recording time and sufficient memories for 576 hours of audio capture. It is easy to activate quietly with its single-touch recording mode, the 150 days of standby mode allow you to wait 5 months to capture an audio incident. This is a high-quality stealth device for long-term safety concerns and recording operations.
4. Mini micro stick voice-activated recorder
This recording device is the number one bestseller at Spycenter. It includes the option of being able to plug in headphones and listen to the recordings. It even has a small speaker and playback control buttons.
Now, without plugging it back into a computer, you can skip the various tracks and even delete the recordings. This facilitates the handling of files on the field. This one also controls the range of sound so that you can make maximum sounds on a 40-foot radius or increase the sound quality by saying that it focuses on tighter ranges. The "Whisper amplification" mode, which prioritizes quieter noises over loud sounds, is another major function of this recording gadget. There are several capabilities in this audio device that aren't offered in other devices, making it a really futuristic recording device.
5. Wrist band voice activated recorder
It appears like a Fitbit, a fitness tracker, and therefore becomes an ideal instrument for covert recording. Not only does it appear fashionable but it's also nice enough to wear to important occasions such as work, events, and meetings. The rubber band is adjustable and can fit all wrist sizes. You need to power the device to activate its recording mode. It also doesn't look out of place when the recording mode is turned on. All you need to do is push the switch on the side of the device.
It is rechargeable and may be downloaded from a computer, and can store up to 90 hours of recording for up to 8 hours on an ongoing basis. There is an embedded mic on both the watch's left and right sides, which allows for sound pic up all around you. The one thing that makes this device different from others is that it can download the audio onto your smartphone or tablet instead of putting them onto a computer. This is great if you don't have access to a private computer or are always on the go.