Welcome to Nashville, the Heartbeat of Music!
Discover the vibrant soul of Music City with an unforgettable visit to Nashville. From the iconic country music scene to mouthwatering Southern cuisine and a rich history, this destination offers an experience like no other. So pack your bags, grab your cowboy boots, and get ready for an adventure of a lifetime!
Unleash Your Inner Music Fanatic
Immerse yourself in the electrifying melodies that echo through every street and venue. Explore the legendary Grand Ole Opry, where country music's biggest stars have graced the stage. Tap your feet to the rhythm of live performances at the Ryman Auditorium, known as the "Mother Church of Country Music." Feel the energy of the Honky Tonk Highway on Broadway, where live music pours out of every bar and club, creating an atmosphere you won't find anywhere else.
A City of Contrasts and Natural Beauty
Discover the captivating blend of urban and natural landscapes that make Nashville truly unique. Take a stroll along the Cumberland Riverfront, admiring the breathtaking skyline as you go. Explore the vibrant neighborhoods, each with its own distinct character, from the trendy boutiques of 12 South to the creative hub of East Nashville. For a breath of fresh air, venture to the nearby rolling hills and picturesque parks, such as Centennial Park and Radnor Lake, where nature's beauty will leave you spellbound.
Southern Flavors that Delight the Taste Buds
Prepare yourself for a culinary adventure you won't soon forget. Nashville's food scene is a delectable blend of Southern comfort and innovative flavors. Savor the city's signature hot chicken, a fiery delicacy that will tantalize your taste buds. Indulge in mouthwatering barbecue, perfectly smoked and bursting with flavor. Don't forget to try traditional Southern staples like biscuits and gravy, mac and cheese, and mouthwatering pecan pie. Your journey through Nashville is incomplete without experiencing its gastronomic wonders.
A Rich Tapestry of Culture and History
Immerse yourself in the captivating stories that have shaped Nashville's cultural landscape. Visit the iconic Parthenon in Centennial Park, an architectural marvel that stands as a tribute to the city's artistic spirit. Explore the Frist Art Museum, housing a diverse collection of art from around the world. Dive into the fascinating history of the Civil Rights Movement at the powerful and inspiring National Civil Rights Museum. Every corner of Nashville reveals another layer of its rich heritage.
Uncover Unique Treasures and Souvenirs
Experience Nashville's vibrant shopping scene, where you'll find everything from high-end boutiques to quirky local stores. Hunt for vinyl records and musical memorabilia in independent record shops. Explore the eclectic array of vintage clothing, handmade crafts, and unique souvenirs in hip neighborhoods like Hillsboro Village and Germantown. Take home a piece of Nashville's soul to cherish long after your visit.
Experience the Magic of Nashville Today!
Don't miss your chance to immerse yourself in the captivating spirit of Nashville. From the unforgettable music to the warm hospitality, this city will leave an indelible mark on your heart. Plan your visit to Music City and let the magic of Nashville create memories that will last a lifetime. Book your trip now and get ready to fall in love with the heartbeat of music!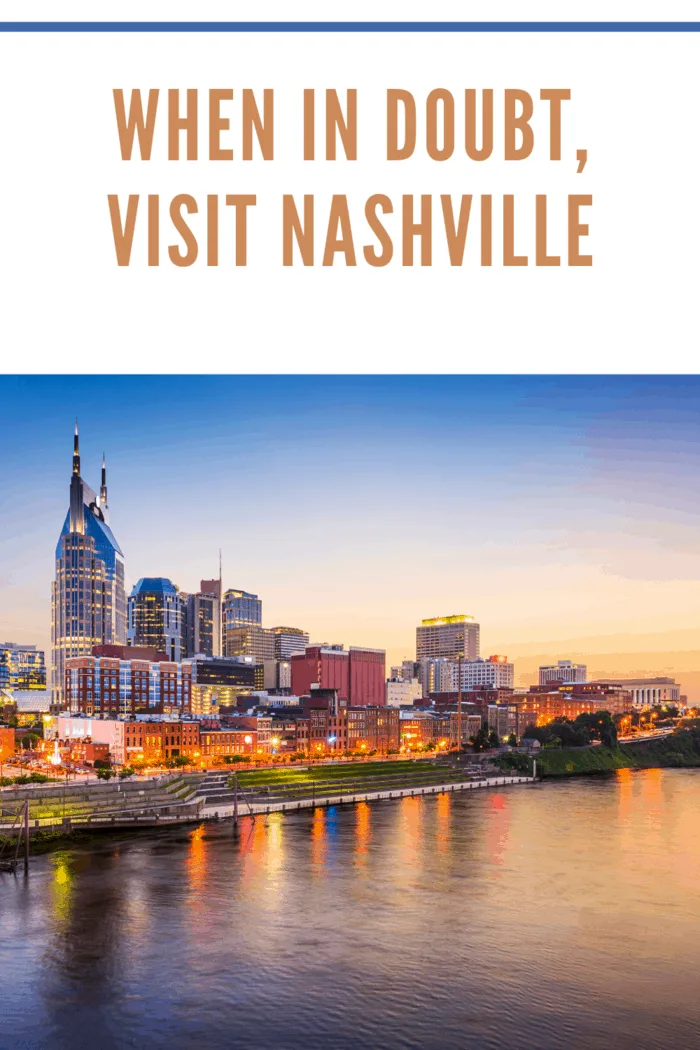 Nashville Awaits!
There's so much choice these days that we're guilty of spending inordinate amounts of time deciding things. Take movie streaming services, for example. A world of film and TV is put in our hands, and what do we do? Spend so long choosing a title that by the time the opening credits have finished rolling, we've either gone off the idea altogether or fallen asleep in our homemade popcorn. Then there are food delivery services. Right to your door. Anything you like. Chinese spare ribs, a chicken jalfrezi with pilau rice and a poppadum starter, pizzas, burgers, and noodle boxes … trying to get two people to decide what to order is harder than drawing up the Geneva Convention.
Country Music Hall of Fame and Museum
Although technically, the museum is ostensibly aimed at fans of country music (the clue really is in the title), lovers of music will find something to tickle their fancy in this interactive multi-music-genre multi-story building. Here, you'll discover Elvis Presley's 24 karat gold Cadillac (Monte Cristo Magazine), Johnny Cash's famous guitar, and a world of other memorabilia. Oh, and check out the building from the outside, too. The long windows are arranged in alternating groups of two and three, meaning the entire building from the outside looks like a piano. Clever.
The Country Music Hall of Fame and Museum is an iconic institution located in Nashville, Tennessee, often referred to as the "home of country music." It is dedicated to preserving, celebrating, and showcasing the rich history and heritage of country music.
The Museum: The Country Music Hall of Fame and Museum is housed in a stunning building that reflects the architectural spirit of Nashville. The museum's exhibits span over 350,000 square feet, providing visitors with an immersive journey through the evolution of country music.
Exhibits: The museum features a vast collection of artifacts, memorabilia, and interactive exhibits that bring the history of country music to life. From the earliest recordings and pioneers of the genre to the modern-day superstars, you can explore the stories, sounds, and influences that have shaped country music over the years.
Rotating Exhibits: The museum regularly rotates its exhibits, ensuring there's always something new to discover. These exhibits often focus on specific artists, themes, or significant moments in country music history. Visitors can delve into the lives and careers of legendary musicians, explore the impact of iconic albums, and gain a deeper understanding of the genre's cultural significance.
Performance Spaces: The Country Music Hall of Fame and Museum also boasts state-of-the-art performance spaces. The Ford Theater, for instance, hosts live performances, interviews, and film screenings, offering visitors an opportunity to experience the magic of country music up close.
The Hall of Fame: At the heart of the museum is the revered Country Music Hall of Fame, which honors the most influential and impactful figures in the genre. Induction into the Hall of Fame is one of the highest accolades that can be bestowed upon a country music artist, songwriter, or industry professional. The plaques and exhibits dedicated to the Hall of Fame members serve as a testament to their enduring contributions to the genre.
Educational Programs: The Country Music Hall of Fame and Museum is committed to educating and inspiring visitors of all ages. It offers a range of educational programs, including workshops, music camps, and lectures, that provide a deeper understanding of country music's history, instruments, songwriting, and more. These programs help foster the next generation of musicians and enthusiasts.
Museum Store: No visit to the Country Music Hall of Fame and Museum is complete without exploring the museum store. It offers an extensive collection of country music recordings, books, apparel, and unique souvenirs, allowing visitors to take a piece of country music history home with them.
The Country Music Hall of Fame and Museum stands as a beacon of country music heritage, paying homage to the artists who have shaped the genre and providing an immersive experience for visitors from around the world. It is a must-visit destination for music lovers, history enthusiasts, and anyone looking to appreciate the rich tapestry of country music's past, present, and future.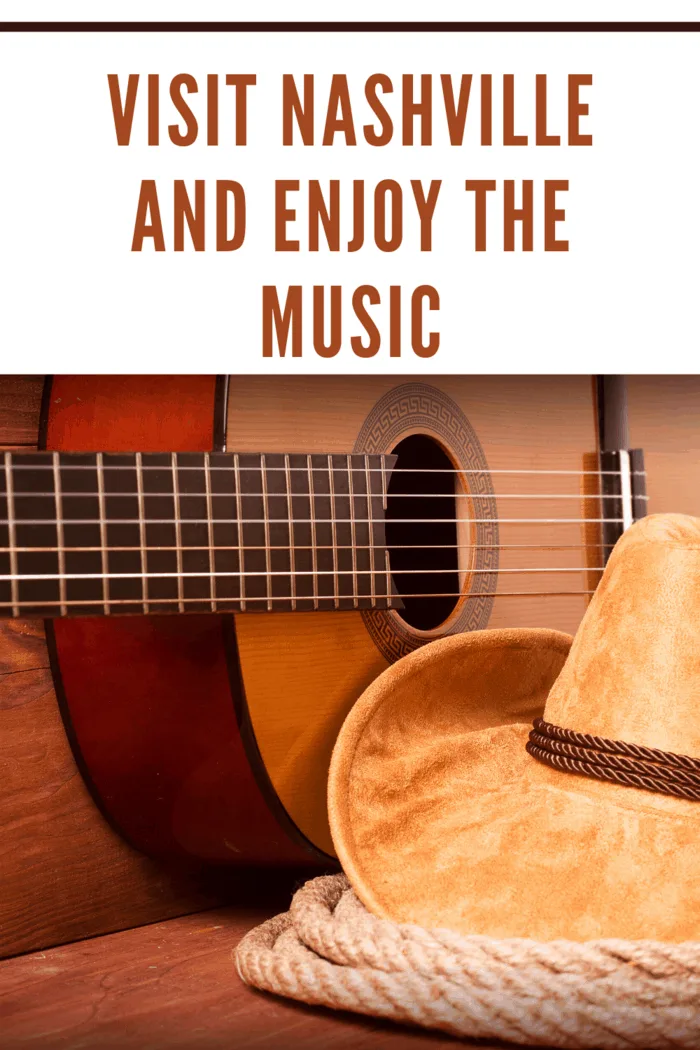 Grand Ole Opry
The Grand Ole Opry is arguably the most visited quintessential attraction in Nashville. Held in the Opry House in Music Valley, this twice-per-week (Fridays and Saturdays) performance hall is home to a revolving roster of performers, delivering modern and contemporary takes on all things country, gospel, bluegrass, and much more. The Grand Ole Opry is so popular that additional shows are often held on Tuesdays to help meet demand. Suppose you're thinking of visiting towards the end of the year, specifically between Thanksgiving and New Year. In that case, you'll find the Grand Ole Opry performers going their thing in the show's original home, the Ryman Auditorium. Whichever time of the year you visit, you're sure to be exhilarated by the effort put in by the show's organizers – and be sure to ask for a backstage tour earlier in the day to get the full effect of the history and setup of what you're about to experience.
A City of Contrasts and Natural Beauty
Nashville, often referred to as the "Music City," is not only famous for its vibrant music scene but also for its captivating contrasts and natural beauty.
Here's more about the city's diverse landscapes and unique characteristics:
Urban Delights: Nashville is a thriving metropolis with a distinctive skyline that blends modern architecture with historical landmarks. The city's downtown area showcases sleek high-rises alongside charming, preserved buildings, creating a captivating mix of old and new. The bustling streets are alive with energy, offering an array of dining, shopping, and entertainment options.
Rolling Hills and Scenic Beauty: Just beyond the city limits, Nashville is embraced by the enchanting beauty of Tennessee's rolling hills. These lush landscapes provide a picturesque backdrop that captivates visitors with their green expanses and serene countryside. Exploring the surrounding areas, you'll find breathtaking views, idyllic farms, and winding country roads that invite you to escape the urban buzz.
Parks and Green Spaces: Nashville is home to a plethora of parks and green spaces where residents and visitors can retreat into nature. Centennial Park, located near downtown, boasts a full-scale replica of the Parthenon, surrounded by walking paths, gardens, and a tranquil lake. Radnor Lake State Park, just a short drive away, offers peaceful hiking trails and the opportunity to observe wildlife in its natural habitat. These and other parks throughout the city provide peaceful oases for relaxation and recreation.
Cumberland Riverfront: Nashville is gracefully nestled along the banks of the Cumberland River, adding to its allure. The riverfront area offers a delightful blend of recreational opportunities, scenic beauty, and cultural attractions. Visitors can enjoy leisurely strolls along the riverwalk, take river cruises to admire the skyline, or rent kayaks and paddleboards for a unique perspective of the city.
Unique Neighborhoods: Nashville is a city of neighborhoods, each with its own character and charm. From the trendy and vibrant 12 South with its eclectic boutiques and delightful eateries to the artsy and bohemian atmosphere of East Nashville, there's a neighborhood to suit every taste. These distinct areas showcase diverse architectural styles, local businesses, and a strong sense of community.
Cherry Blossoms and Seasonal Beauty: Nashville is particularly magical during the springtime when cherry blossoms paint the city with delicate hues of pink and white. The annual Nashville Cherry Blossom Festival celebrates this enchanting spectacle and brings the community together in a vibrant display of Japanese culture.
Whether you're exploring the bustling city center, immersing yourself in the tranquility of nature, or meandering through charming neighborhoods, Nashville's contrasts and natural beauty add depth and character to its vibrant spirit. It's a city that seamlessly blends the excitement of urban life with the serenity of its surrounding landscapes, providing a captivating experience for all who visit.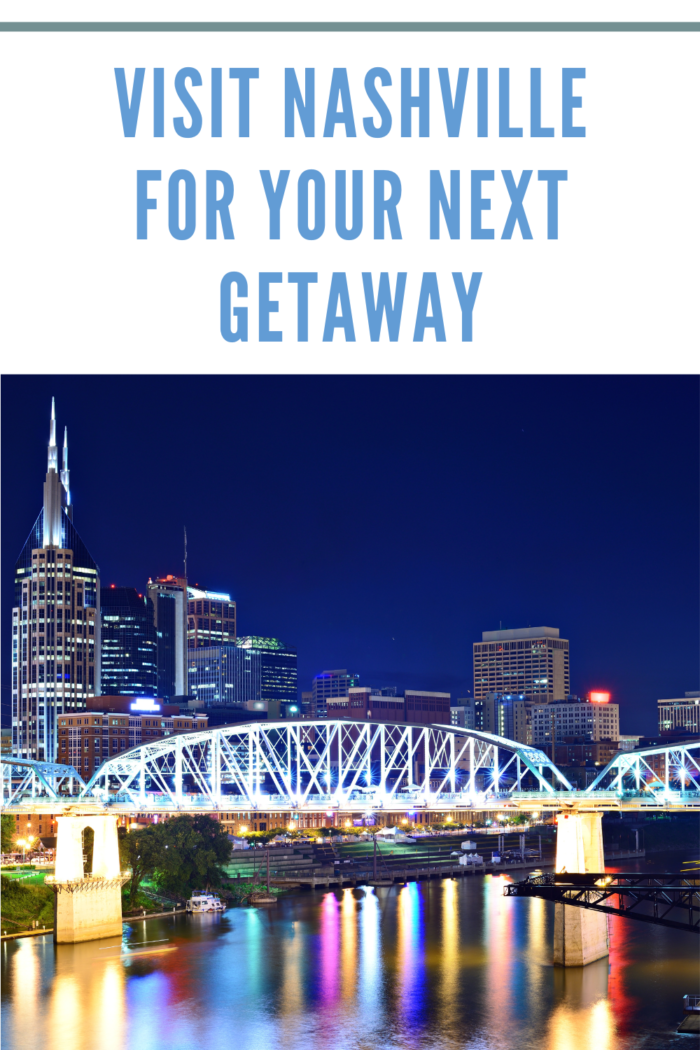 Southern Flavors that Delight the Taste Buds:
When it comes to Southern cuisine, prepare yourself for a delectable journey filled with flavors that will make your taste buds dance. From hearty comfort food to unique regional dishes, the Southern culinary tradition is a melting pot of influences that have shaped its delicious offerings.
Here are some Southern flavors that are sure to delight your taste buds:
🍗 Fried Chicken: Crispy, golden-brown, and seasoned to perfection, Southern fried chicken is an iconic dish that has gained worldwide fame. Juicy on the inside and crispy on the outside, this finger-licking favorite is often accompanied by buttermilk biscuits and served with a side of creamy coleslaw.
🌽 Grits: Grits are a Southern staple made from ground corn, resulting in a creamy, savory dish that can be enjoyed for breakfast, lunch, or dinner. Whether served plain, with butter, or topped with shrimp or cheese, grits are a true comfort food that embodies the heart of Southern cuisine.
🥧 Pecan Pie: Indulge your sweet tooth with a classic Southern dessert—pecan pie. Made with a rich, gooey filling of pecans, eggs, sugar, and butter, and often served with a dollop of whipped cream or a scoop of vanilla ice cream, this pie is a true Southern treat that embodies warmth and hospitality.
🍤 Shrimp and Grits: A quintessential Southern dish that combines the flavors of fresh shrimp and creamy grits, shrimp and grits has become a beloved comfort food. The shrimp are typically sautéed in a flavorful sauce with spices, bacon, and sometimes a touch of hot sauce, and served on a bed of creamy grits.
🍖 Barbecue: Southern barbecue is a culinary tradition that varies across different regions, with each area having its own unique style and flavor profile. From tangy tomato-based sauces to vinegary or mustard-based concoctions, the art of slow-cooking meat over wood or charcoal produces tender, smoky, and mouthwatering results. Whether it's pulled pork, beef brisket, or smoked ribs, barbecue is an essential part of the Southern culinary experience.
🥞 Biscuits and Gravy: Biscuits and gravy is a hearty breakfast dish that features flaky, buttery biscuits smothered in a savory sausage gravy. The biscuits are light and fluffy, providing the perfect base for the creamy, peppery gravy. This Southern favorite is a comfort food that satisfies both the stomach and the soul.
🌶️ Cajun and Creole Cuisine: Hailing from Louisiana, Cajun and Creole cuisines are known for their bold, spicy, and flavorful dishes. Gumbo, jambalaya, étouffée, and red beans and rice are just a few examples of the mouthwatering dishes that showcase the fusion of French, African, and Caribbean influences in Southern cooking.
Southern cuisine is a celebration of flavors that nourish not only the body but also the spirit. It's a cuisine that tells a story of history, tradition, and a deep appreciation for comfort and hospitality. So, savor the rich and diverse flavors of the South and let your taste buds revel in the deliciousness that Southern cuisine has to offer.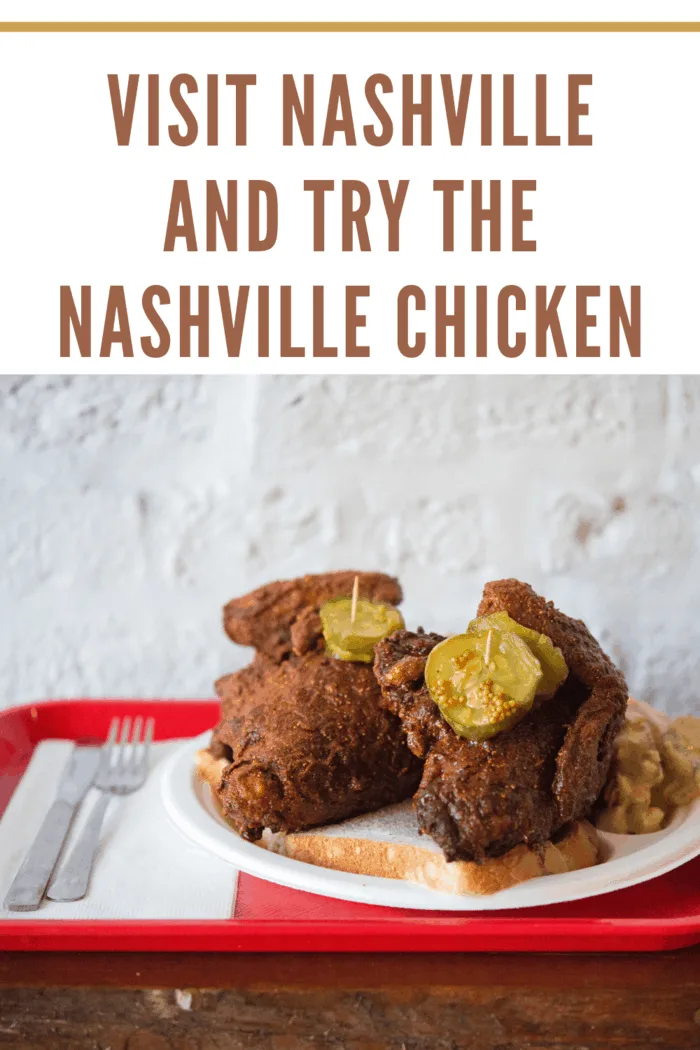 A Rich Tapestry of Culture and History
Nashville, Tennessee, is a city that boasts a rich tapestry of culture and history, with a diverse array of influences that have shaped its identity.
Here are some aspects that highlight the cultural and historical significance of Nashville:
Music Heritage: Nashville's nickname, the "Music City," reflects its deep-rooted musical heritage. The city is widely regarded as the birthplace and capital of country music, with the iconic Grand Ole Opry and the historic Ryman Auditorium serving as the heart of this genre. Nashville's music scene extends beyond country, embracing other genres like rock, blues, gospel, and jazz. The city's influence on the music industry is profound, making it a hub for aspiring musicians and a destination for music lovers worldwide.
Historical Landmarks: Nashville is home to numerous historical landmarks that offer glimpses into its storied past. The Tennessee State Capitol, an architectural masterpiece, houses a rich collection of artwork and exhibits that highlight the state's history. The Hermitage, the former home of President Andrew Jackson, provides insight into the life and times of this influential figure. Additionally, Belle Meade Plantation, built in the 19th century, offers a glimpse into the lives of the antebellum elite and their reliance on thoroughbred horses.
Arts and Theater: Nashville has a thriving arts and theater scene that encompasses both traditional and contemporary expressions. The Frist Art Museum showcases rotating exhibits featuring diverse artists and styles, while the Tennessee Performing Arts Center hosts Broadway shows, ballets, symphonies, and other performing arts events. The city's numerous art galleries, theaters, and performance spaces provide a platform for local artists to showcase their talents.
Museums and Institutions: Nashville is home to various museums and institutions that preserve and celebrate its culture and history. The Country Music Hall of Fame and Museum, as mentioned earlier, is a prominent attraction that pays tribute to the legends of country music. The Fisk University Galleries, featuring African and African American artwork, highlight the contributions of black artists to the cultural landscape. The Tennessee State Museum provides a comprehensive overview of the state's history and heritage.
Civil Rights Legacy: Nashville played a significant role in the Civil Rights Movement. Institutions like the National Civil Rights Museum at the historic Woolworth building and the Civil Rights Room at the Nashville Public Library commemorate the struggles and triumphs of the movement. Visitors can learn about key events, leaders, and the ongoing fight for equality.
Educational Institutions: Nashville is known for its prestigious educational institutions. Vanderbilt University, Belmont University, and Fisk University are among the renowned universities that contribute to the city's intellectual and cultural landscape. These institutions foster academic pursuits, artistic expression, and research, attracting students from around the world.
Nashville's rich tapestry of culture and history intertwine to create a vibrant and diverse city. From its musical legacy to its historic landmarks, arts, and theater scene, and educational institutions, Nashville offers an immersive experience for those seeking to explore the city's cultural depth and historical significance.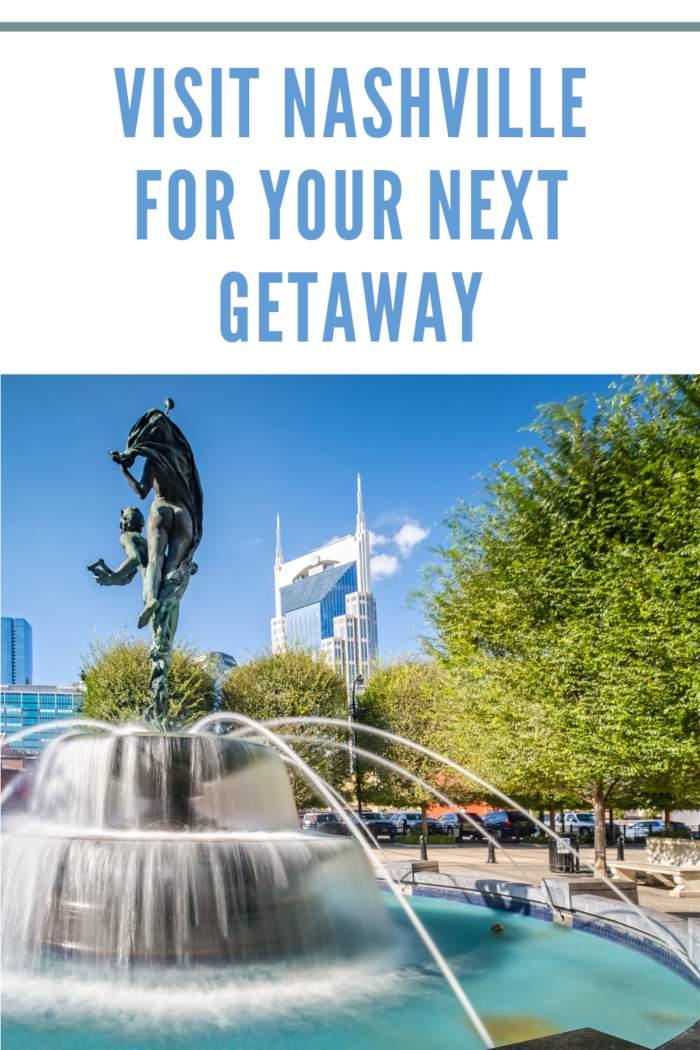 Uncover Unique Treasures and Souvenirs
Uncovering unique treasures and souvenirs is a delightful experience in Nashville. The city offers a wealth of shopping destinations where you can find distinctive items that capture the essence of Music City.
Here are some highlights:
Local Boutiques: Nashville is brimming with charming local boutiques that showcase local designers' and artisans' creativity and craftsmanship. Whether you're searching for one-of-a-kind clothing, handmade jewelry, or unique home decor, these boutiques offer a curated selection of items that reflect the city's vibrant spirit and individuality. Hillsboro Village, 12 South, and East Nashville are popular neighborhoods known for their eclectic shops and boutiques.
Music Memorabilia: As the epicenter of country music, Nashville is a treasure trove for music lovers. Explore the independent record stores scattered throughout the city, where you can uncover vinyl records, CDs, and music memorabilia from iconic artists past and present. From classic country to rock 'n' roll, these stores offer a nostalgic experience and the opportunity to find rare and collectible items.
Musical Instruments: If you're a musician or simply passionate about music, Nashville is the perfect place to find unique musical instruments. The city's music shops cater to musicians of all genres and skill levels, from vintage guitars to handmade banjos and mandolins. Whether you're looking for a new instrument to play or a special piece to add to your collection, Nashville's instrument shops offer a wide range of options.
Music-themed Souvenirs: Bring a piece of Music City home with you by picking up music-themed souvenirs. T-shirts, hats, posters, and keychains featuring famous musicians, music venues, or iconic Nashville landmarks make for memorable keepsakes. These souvenirs not only serve as mementos of your visit but also celebrate the vibrant music culture that defines Nashville.
Art and Crafts: Nashville is home to a thriving arts and crafts scene, with numerous galleries and studios showcasing the work of local artists. Explore the art galleries and craft markets, where you can discover unique paintings, sculptures, pottery, and other handmade creations. Support local artists and bring home a piece of Nashville's artistic flair.
Culinary Delights: Nashville's culinary scene offers delectable treats that make for excellent souvenirs or gifts. Look for local delicacies such as Nashville hot chicken spice blends, gourmet chocolates, flavored jams, or locally roasted coffee beans. These edible treasures allow you to savor the flavors of Nashville long after your visit.
Remember to explore the farmers' markets and flea markets that often feature local artisans, craftsmen, and food vendors. These markets provide an opportunity to engage with the local community and uncover unique treasures that reflect the city's culture and heritage.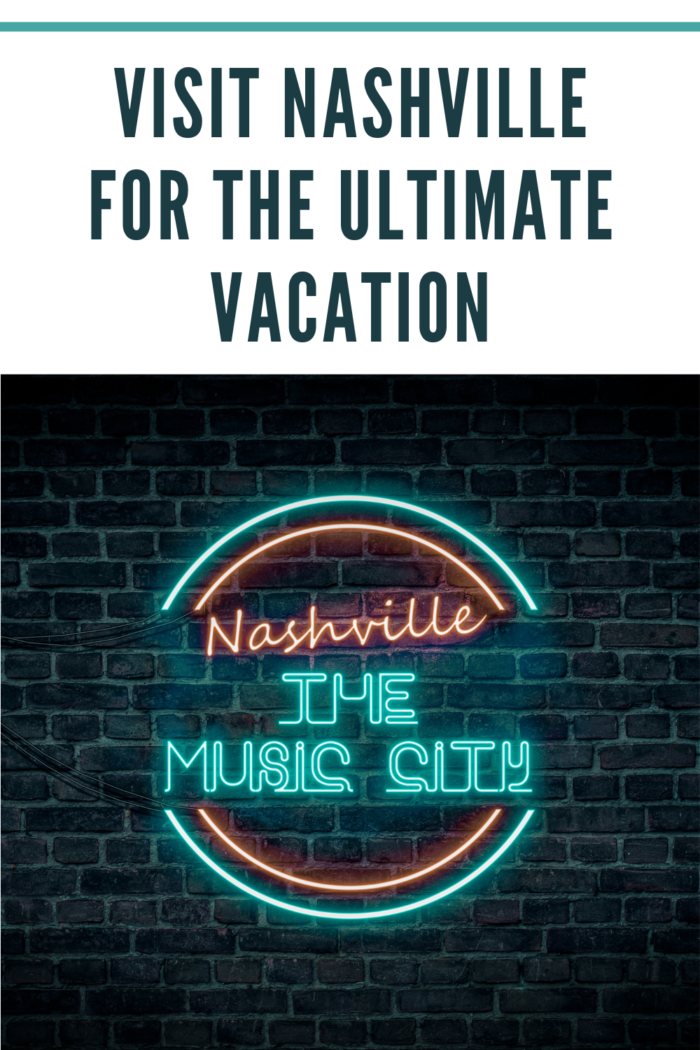 Final Thoughts
Whether you're seeking music-related memorabilia, artistic creations, or culinary delights, Nashville offers a plethora of options to uncover unique treasures and souvenirs. Embrace the city's creative spirit and take home a piece of Nashville's charm.
Nashville, the vibrant and dynamic "Music City," is a destination that captivates visitors with its rich tapestry of culture, history, and unique offerings. From the legendary music scene that reverberates through every street to the mouthwatering flavors of Southern cuisine, Nashville leaves a lasting impression on all who visit. The city's contrasts and natural beauty, showcased by its blend of urban landscapes and rolling hills, provide a picturesque backdrop for exploration and relaxation.
Immerse yourself in the country music heritage at the Country Music Hall of Fame and Museum, stroll along the Cumberland Riverfront, and discover the diverse neighborhoods that each tell a unique story. Uncover treasures and souvenirs that capture the essence of Music City, whether it's musical memorabilia, local artwork, or culinary delights.
But beyond the attractions and experiences, it's the warm Southern hospitality and the genuine passion for music and culture that make Nashville truly special. The city's welcoming spirit and love for its heritage shine through, creating an atmosphere that is both invigorating and comforting.
So, plan your visit to Nashville and let the magic of this city unfold. Immerse yourself in the melodies, savor the flavors, and embrace the cultural tapestry that makes Nashville an unforgettable destination. Whether you're a music enthusiast, a history buff, a food lover, or simply seeking a memorable experience, Nashville is ready to welcome you with open arms.