Indulge in Meemaw's Easy Pecan Pie – a cherished family recipe featured in 'Pure Country Pure Heart.' Simple, delicious, and heartwarming!
Pecan pie is a classic Southern dessert made with a filling of pecans, sugar, eggs, butter, and corn syrup or molasses, all baked in a pie crust. There are numerous variations of the recipe available online and in cookbooks, each with slight differences in ingredients and preparation methods.
"Pure Country: Pure Heart" is a 2017 musical drama film directed by Damon Santostefano. The film revolves around two teenage sisters, Dusty and Ada, who discover their late father's past in the country music industry and decide to pursue their musical dreams.
In the movie, Meemaw's Pecan Pie Recipe holds a special significance as it's a cherished family recipe passed down through generations. We cracked the code and have Meemaw's recipe!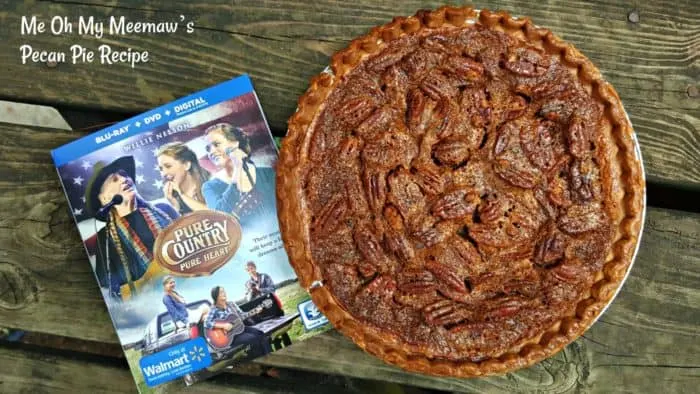 Indulge in the mouthwatering delight of Meemaw's Pecan Pie, a treasured family recipe from the heartwarming movie, "Pure Country Pure Heart." This delightful dessert is not only incredibly delicious but also surprisingly easy to make. Even if you're a novice baker, you'll be amazed by the scrumptious results you can achieve with this simple recipe.
One of the best things about Meemaw's Pecan Pie is that it calls for minimal ingredients and steps. It's a no-fuss recipe that will save you time in the kitchen while still impressing your guests with its delectable taste. Plus, you can take the convenience up a notch by using a prepared pie shell. This way, you won't have to worry about making a crust from scratch, making the whole baking process even more effortless.
The magic of this traditional pecan pie lies in the perfect combination of toasted pecans, buttery richness, and a sweet, gooey filling. The filling is a harmonious blend of sugar, eggs, and dark corn syrup – a secret tip that Meemaw shared to elevate the flavor to new heights. The dark corn syrup adds a depth and complexity to the pie, setting it apart from ordinary pecan pies and leaving everyone craving for more.
If you want to impress your family and friends with a show-stopping dessert, Meemaw's Pecan Pie is the way to go. Whether it's for a special occasion or a simple get-together, this pie is bound to be a crowd-pleaser. Your guests will be left marveling at the tantalizing aroma as it bakes to perfection, and their taste buds will dance with delight as they savor each luscious bite.
So, why not channel your inner Meemaw and embark on a delightful culinary adventure? With this Pecan Pie recipe, you can create a masterpiece that embodies the warmth and love of a cherished family tradition. Take that first bite, and you'll understand why this pie holds such a special place in the hearts of those who've savored it throughout generations.
Go ahead and make Meemaw proud by baking her signature Pecan Pie. It's not just a dessert; it's a piece of history that you can share with your loved ones, creating memories that will be cherished for years to come. Get ready to experience the joy of baking and savoring Meemaw's Pecan Pie – a true testament to the enduring power of family and the simple pleasures of life.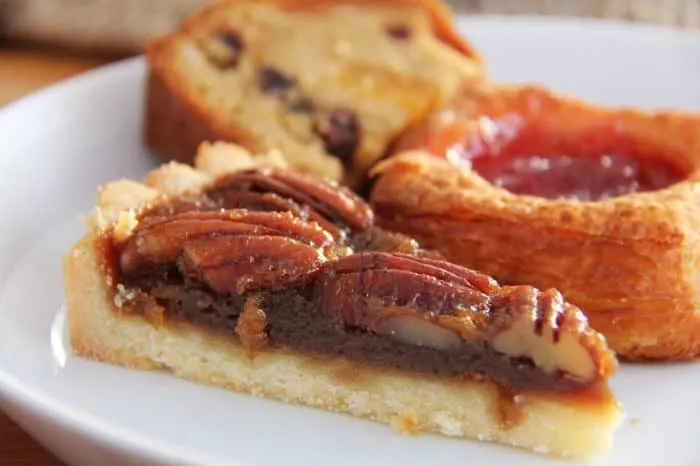 Meemaw's Delightful Pecan Pie
Indulge in the rich flavors of Meemaw's Pecan Pie, a treasured family recipe passed down through generations and featured in the heartwarming movie, "Pure Country Pure Heart." This classic Southern dessert is a true delight for pecan lovers, and its ease of preparation makes it a perfect addition to any gathering or celebration. Follow this cookbook guide to create your own masterpiece and savor the warm memories it will bring.
Servings: 8-10 slices
Prep Time: 15 minutes
Baking Time: 45 minutes
Cooling Time: 2 hours
Ingredients:
1 prepared pie shell (9 inches)
1 and 1/2 cups pecan halves
3 large eggs, at room temperature
1 cup dark corn syrup
1 cup granulated sugar
1/4 cup unsalted butter, melted
1 teaspoon pure vanilla extract
A pinch of salt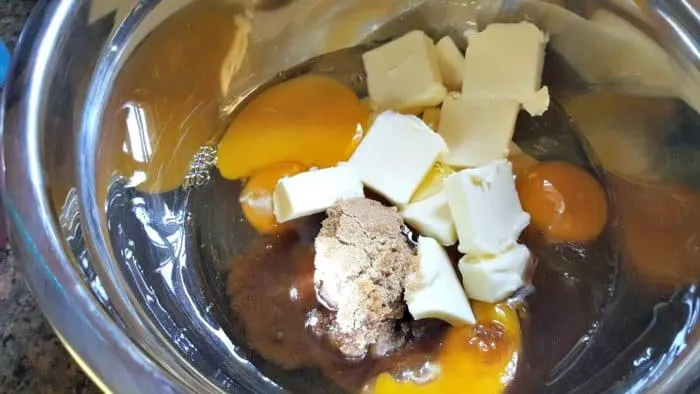 Meemaw's Pecan Pie Recipe Directions:
Preheat the Oven: Preheat your oven to 350 degrees Fahrenheit (175 degrees Celsius) to ensure it's perfectly heated when you're ready to bake the pie.
Prepare the Pie Shell: Take the prepared pie shell and carefully place it into a 9-inch pie dish, ensuring it fits snugly. Gently crimp or flute the edges for a decorative touch. Set aside.
Toast the Pecans: Place the pecan halves on a baking sheet in a single layer. Toast them in the preheated oven for about 5 minutes, or until they become fragrant and lightly golden. Keep an eye on them to prevent burning. Once toasted, set aside to cool.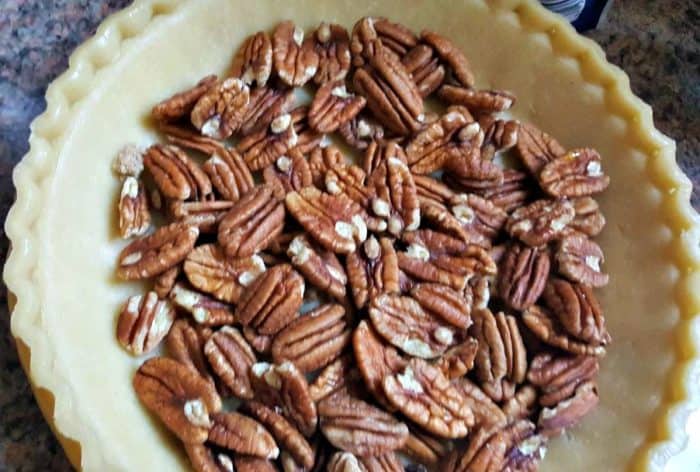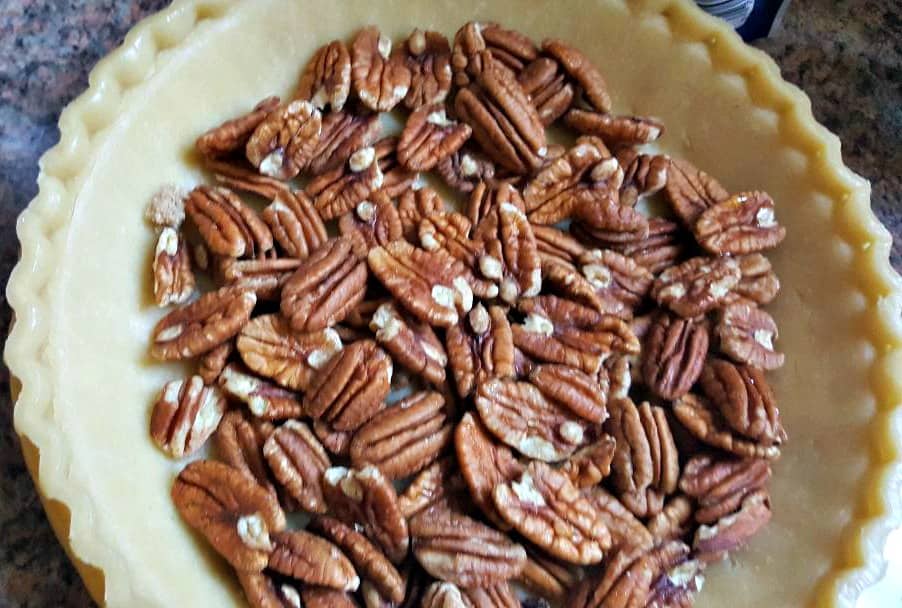 Prepare the Filling: In a medium-sized mixing bowl, whisk together the eggs, dark corn syrup, granulated sugar, melted butter, vanilla extract, and a pinch of salt. Mix until all the ingredients are well combined and the sugar is fully dissolved.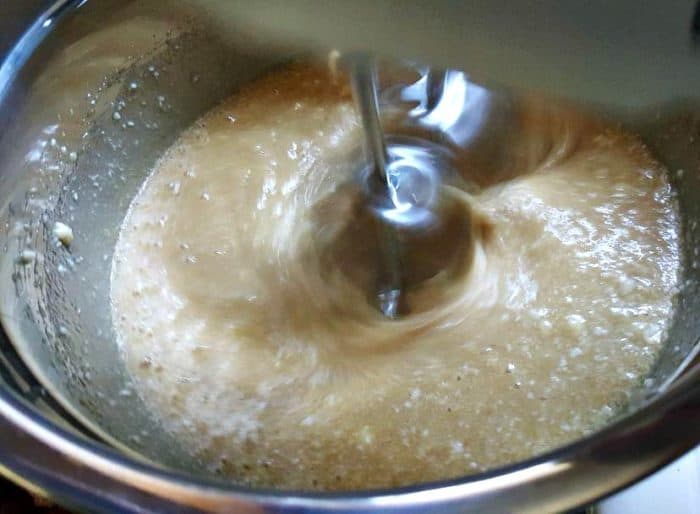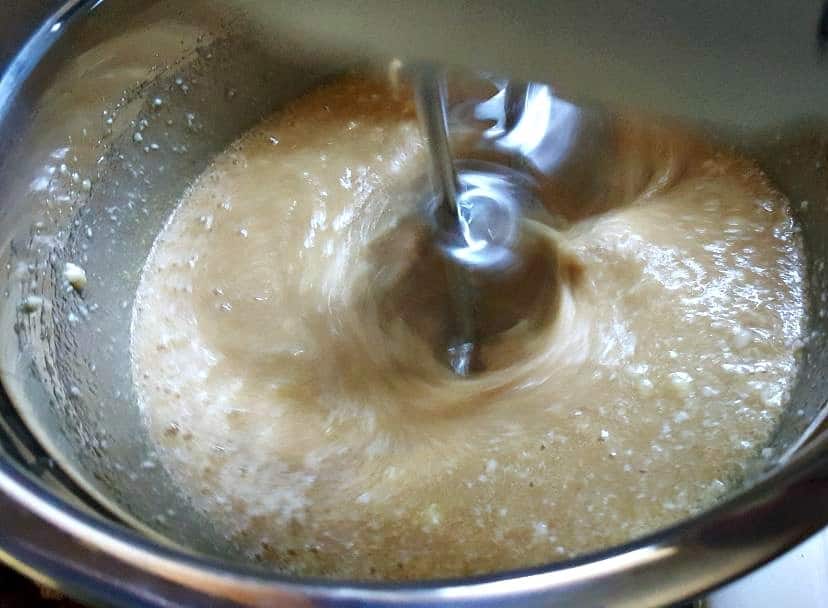 Add the Toasted Pecans: Take the cooled toasted pecans and carefully fold them into the filling mixture, ensuring they are evenly distributed throughout the mixture.
Fill the Pie Shell: Pour the pecan filling into the prepared pie shell, spreading it out evenly with a spatula to create a smooth surface.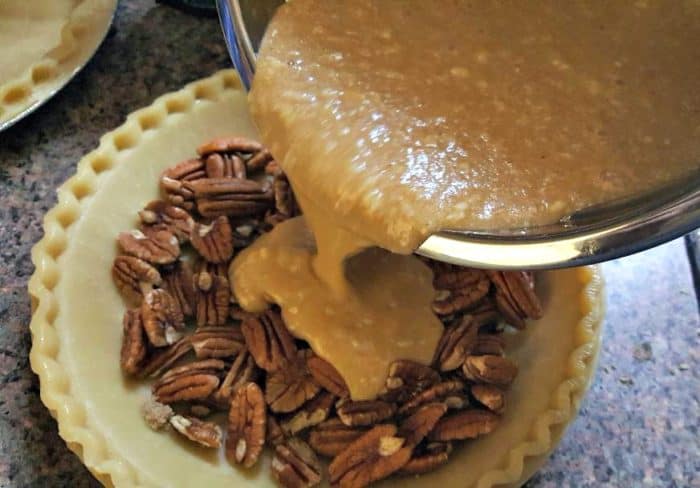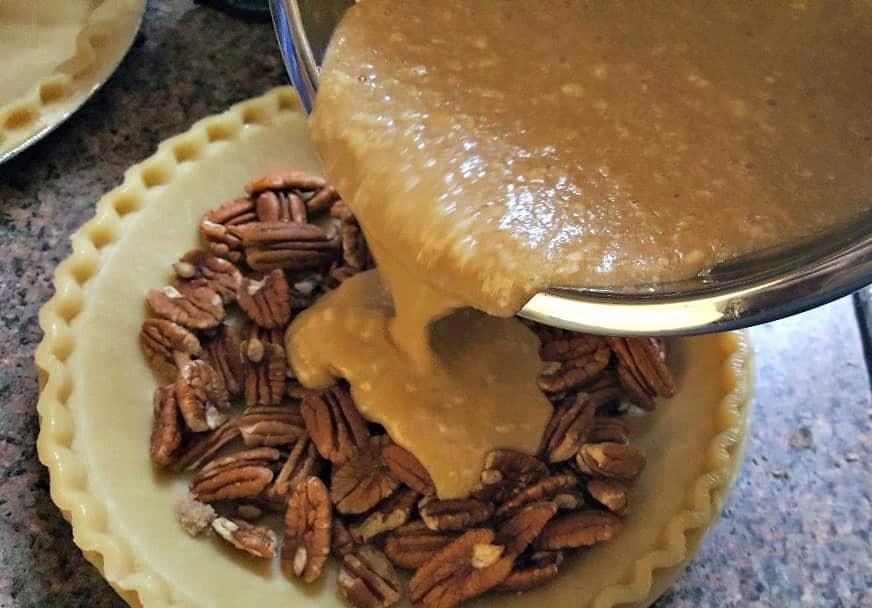 Bake the Pie: Place the pie dish on the middle rack of your preheated oven. Bake until the filling is firm, about 45 minutes. To test for doneness, gently jiggle the pie – it should be set with a slight wobble in the center.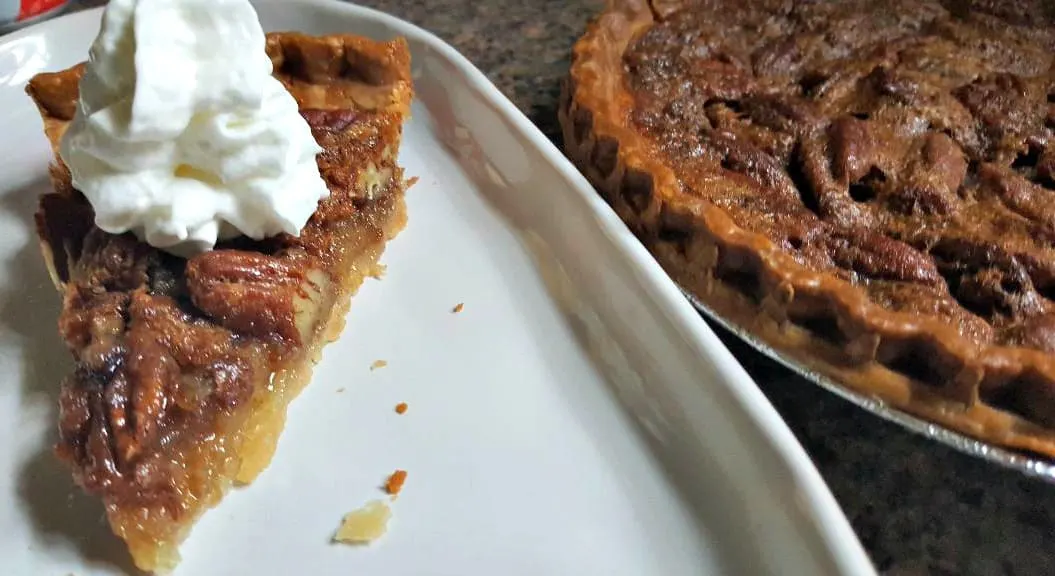 Cool and Serve: Once the pie is done baking, remove it from the oven and let it cool on a wire rack for about 2 hours. This cooling time allows the pie to set properly before serving.
Slice and Enjoy: Once cooled, cut into beautiful slices and serve with a dollop of whipped cream or a scoop of vanilla ice cream. Each bite will transport you to a world of sweet, nutty bliss – a true taste of Meemaw's legacy!
Cook's Tips:
For an extra special touch, consider garnishing the pie with a few extra toasted pecan halves before serving.
To enhance the flavor even further, you can add a splash of bourbon or rum to the filling mixture.
Ensure the pie crust edges are adequately protected during baking by covering them with aluminum foil if they start to darken too quickly.
Enjoy Meemaw's Delightful Pecan Pie with your loved ones and create lasting memories with this cherished family recipe. Happy baking!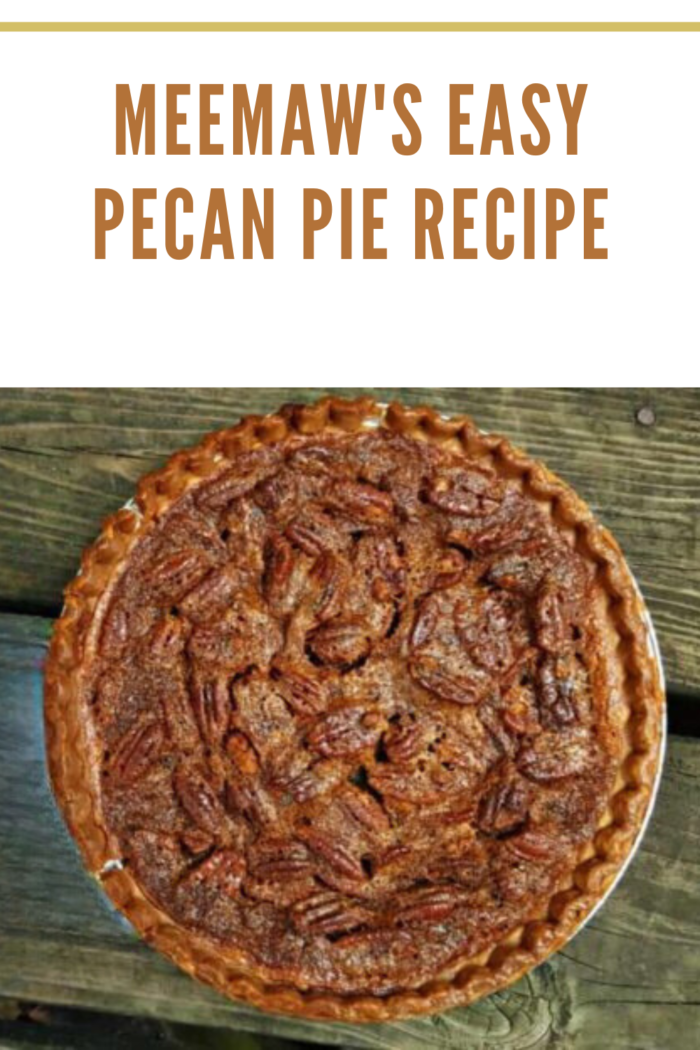 Frequently Asked Questions (FAQs) for Meemaw's Delightful Pecan Pie:
Q1: Can I use a homemade pie crust instead of a prepared one? A: Absolutely! While using a prepared pie shell saves time, you can certainly use your favorite homemade pie crust if you prefer. Just make sure it fits into a 9-inch pie dish and follow the recipe as instructed.
Q2: Can I use a different type of nuts instead of pecans? A: While pecans are the star of this recipe, you can experiment with other nuts like walnuts or almonds if you wish. Keep in mind that different nuts may slightly alter the flavor and texture of the pie.
Q3: Can I make the pie ahead of time? A: Yes, you can make the pie in advance. Once baked and cooled, cover the pie tightly with plastic wrap or foil and refrigerate for up to 2 days. Before serving, bring it to room temperature or gently warm it in the oven.
Q4: How do I prevent the pie crust from getting soggy? A: To avoid a soggy crust, you can pre-bake the pie shell for a few minutes before adding the filling. Just lightly prick the bottom of the crust with a fork and bake it in the preheated oven for about 5 minutes. Then, add the filling and continue baking as per the recipe.
Q5: Can I freeze the pie? A: Yes, you can freeze Meemaw's Pecan Pie for up to 2-3 months. After baking and cooling the pie, wrap it securely with plastic wrap and then aluminum foil. Thaw the frozen pie in the refrigerator before serving.
Q6: Can I reduce the sweetness of the pie? A: If you prefer a less sweet pie, you can slightly reduce the amount of granulated sugar in the filling. You can also experiment with using a combination of dark and light corn syrup to adjust the sweetness to your liking.
Q7: Can I use a different type of syrup? A: While the recipe calls for dark corn syrup, you can use light corn syrup if you prefer. Alternatively, you can use a mixture of corn syrup and maple syrup for a unique twist on the classic pecan pie.
Q8: Can I add chocolate to the pie? A: Absolutely! If you're a fan of chocolate, you can incorporate chocolate chips or chunks into the filling along with the pecans for a delightful chocolate pecan pie variation.
Q9: Can I make a gluten-free version of this pie? A: Yes, you can use a gluten-free prepared pie shell or make a gluten-free homemade crust using gluten-free flour to adapt this recipe for those with gluten sensitivities.
Q10: Can I reheat the pie before serving? A: Yes, you can gently reheat individual slices of the pie in the microwave or warm the whole pie in the oven at a low temperature for a few minutes. Just be cautious not to overheat it to avoid drying out the pie.