There are over 6 million car accidents a year. And 3 million of those accidents result in some type of injury.
One of those car accident injuries is whiplash. However, you can learn how to treat whiplash at home with a few simple tips.
We've put together this guide to walk you through the recovery process.
So let's get started!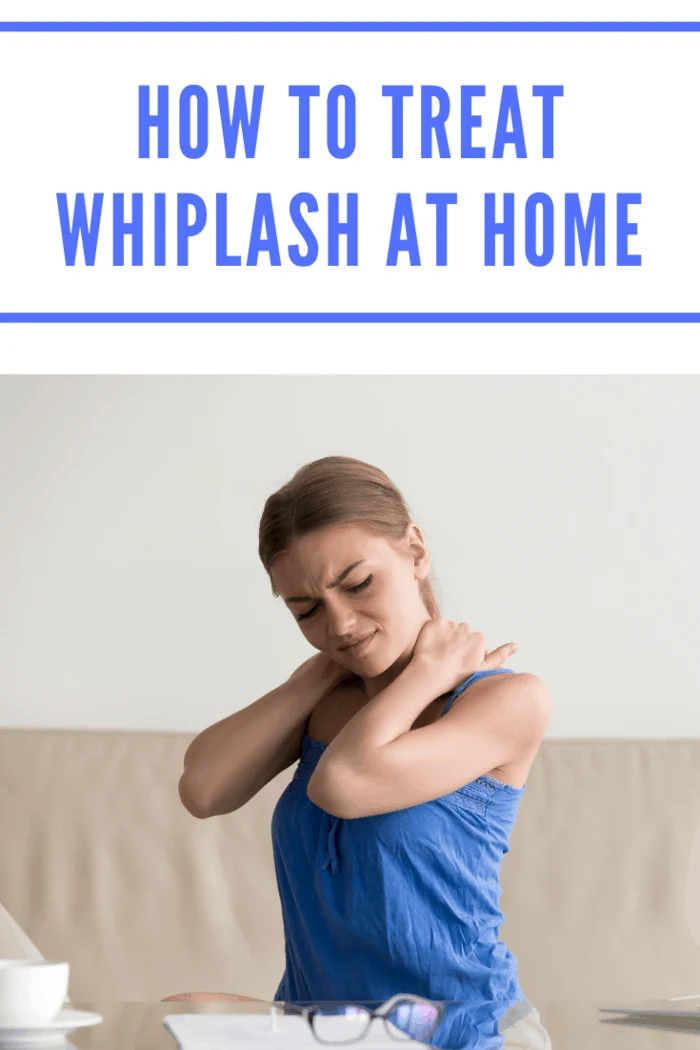 Recognizing Whiplash Symptoms
Whiplash is one of the most common car accident injuries. If you were recently involved in a car accident, you should expect to experience at least a few mild whiplash symptoms.
But this might not happen right away.
Whiplash is a delayed-onset injury. You might not feel any whiplash symptoms until the morning after the accident (or even a day or two later in some cases). That why it's important to know the symptoms of whiplash.
Here are a few of the most common ones:
-Soreness
-Limited range of motion
-Muscle tightness
-Knotted muscles
-Pain when you try to move your neck
-Tenderness
-Headaches
While these symptoms are uncomfortable, they shouldn't be super painful or serious. You should be able to manage them on your own at home.
Go to the Doctor First
Most whiplash symptoms aren't serious. However, that doesn't mean you shouldn't go to the doctor.
Going to the doctor should be your first priority after a car accident. Injuries that feel small (including whiplash) might actually be more serious than you think. A doctor can diagnose injuries you might not have known you had and give you the proper treatment before they turn into big problems.
But going to the doctor can also help your car accident case (if you have one). Visiting a doctor can prove you were injured and record the type of injuries and the medical bills.
Car accident lawsuits can get complicated, though. If you are involved in a lawsuit, you should click here to get in touch with a car accident lawyer who can walk you through the legal process.
How to Treat Whiplash at Home
Your doctor should give you some tips about how to treat your whiplash at home. And remember, even if your whiplash doesn't seem serious, you should go to the doctor anyway.
But once you get home, there are a few simple things you can do to speed up the recovery process and manage your symptoms.
Here are a few things you should try.
Rest
Make sure you get plenty of rest for the first 24 hours after the accident. Don't do any exercise, physical activities, or move your neck too much.
But that doesn't mean you should spend all your time in bed. Laying down for too long can make your neck even stiffer, which could slow down your recovery.
Take things easy for the first day. However, unless your doctor says otherwise, you should be able to go through your simple, day-to-day activities.
Take Painkillers
You can take basic pain medication, such as Advil, to help manage the pain. Don't take any other medications unless your doctor recommends it.
If your whiplash symptoms are serious, your doctor may prescribe you more heavy-duty pain meds. Otherwise, do your best to avoid them. If things like Advil aren't helping the pain, you should schedule another appointment with your doctor.
You may need prescription medications in this case.
Ice and Heat
Ice and heat can speed up the healing process. But don't do both methods at the same time.
Here's what you should do instead.
Start by icing your neck for the first two to three days. Don't use any type of heat. Instead, ice your neck for 15 minutes every three to four hours. This will reduce swelling and help relieve your pain.
Make sure you wrap the icepack in a thin towel to protect your skin.
After the third day (or once the swelling has gone down), you can switch to heat. Use things like warm, damp towels or stand in a hot shower for a few minutes. Again, do this for 15 minutes every two to three hours.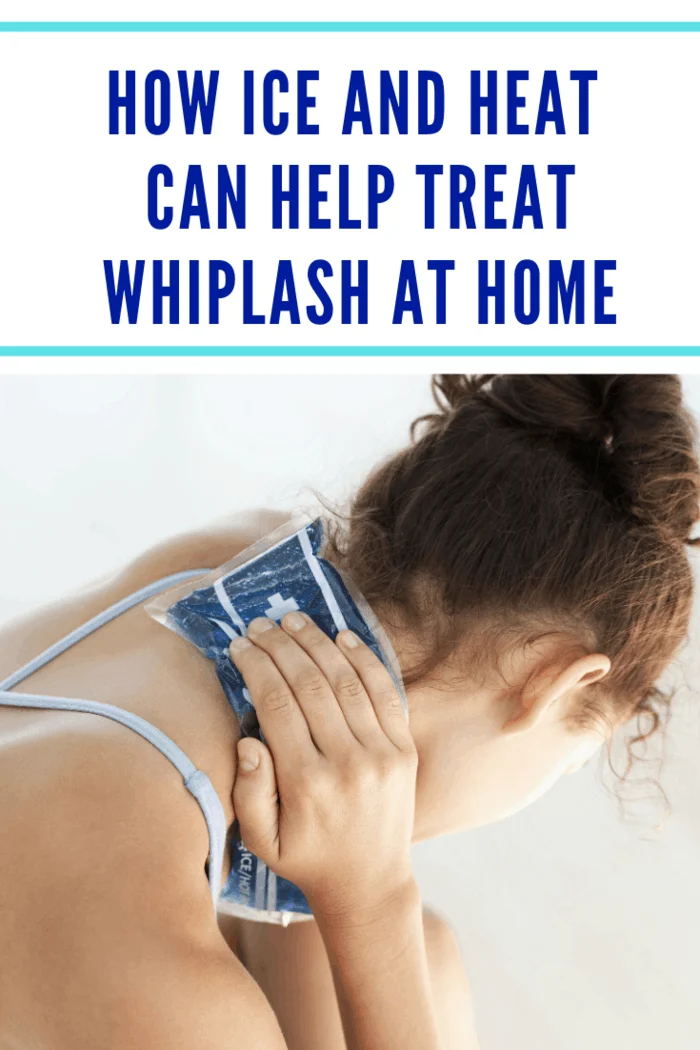 Stretch Your Neck Gently
Stretch your neck from side to side gently a few times during the day. This will prevent your neck from stiffening up.
But don't push yourself.
Stretching your neck too far can hurt and do more harm than good. Depending on the severity of your whiplash symptoms, your doctor might suggest wearing a neck brace to add support.
Try to wear this brace as little as possible. Long-term use can actually weaken your neck muscles.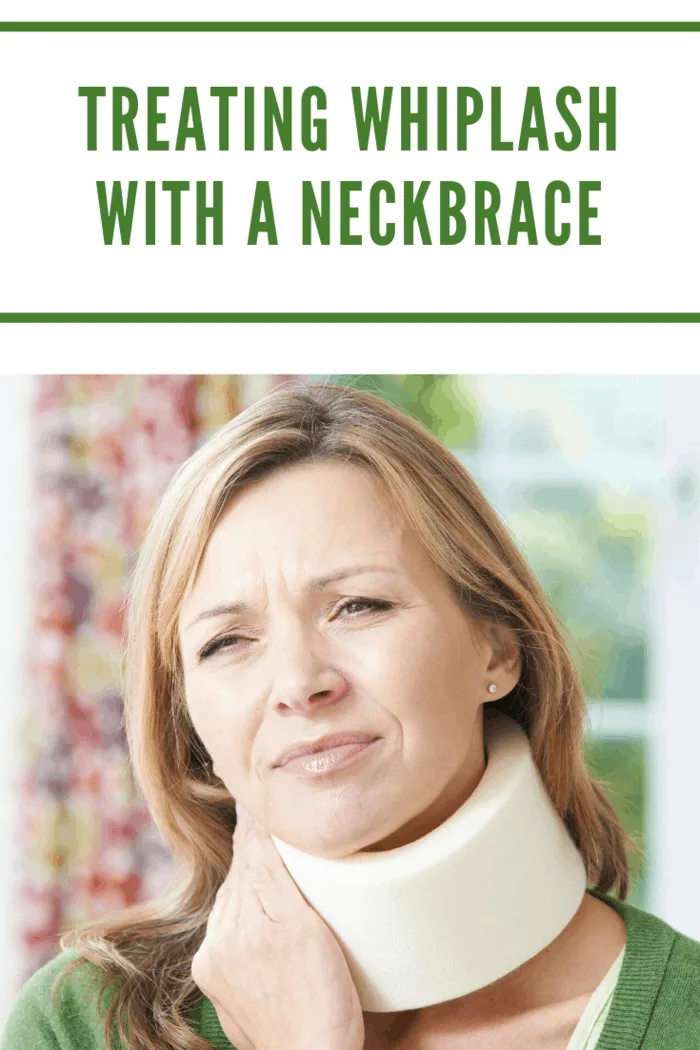 Get a Massage
Getting a massage can also help get some of the knots out of your neck muscles. But this might not be a good choice for everyone.
If you don't enjoy massages, you might find the experience more painful than helpful. It's always a good idea to talk to your doctor about other treatments, such as massage, if you have any concerns about them.
You don't have to get a professional massage either. A hand-held massage tool can be just as helpful.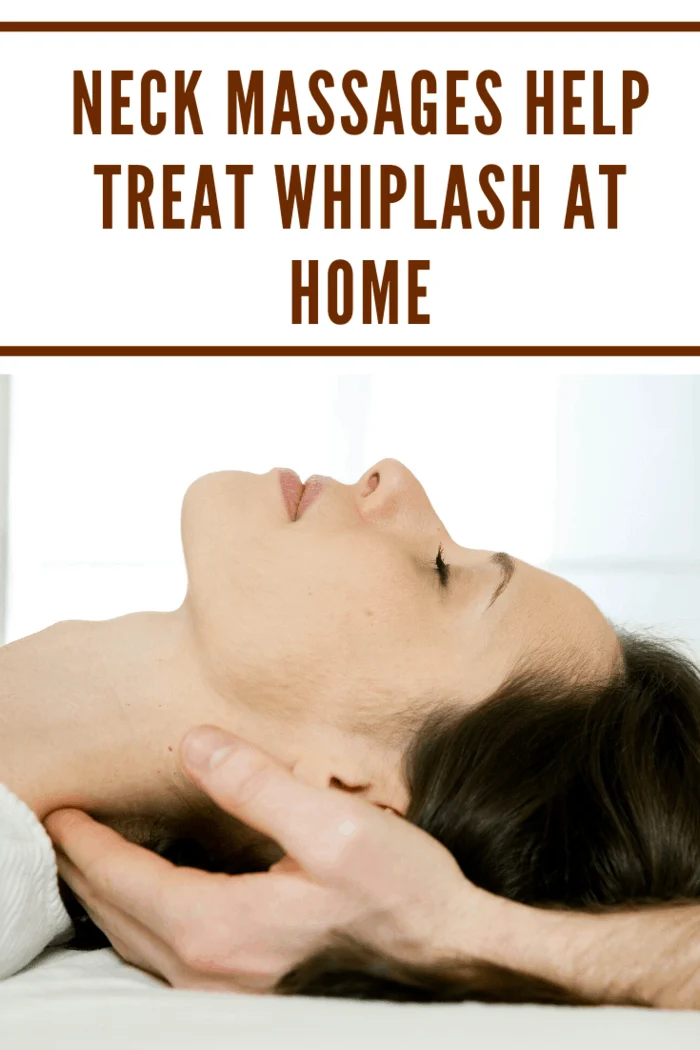 How Long Does Whiplash Recovery Take?
There is no one-size-fits-all answer to this question. It just depends on the severity of your whiplash symptoms.
That said, most whiplash cases heal in a few days. However, some cases take weeks to heal.
And it's not just about severity. Everyone heals at a different rate. Be patient and don't push yourself.
Trying to speed up the process can make the injury worse.
Dealing With Whiplash
Learning how to treat whiplash at home isn't hard. The most important things to remember are to rest, stretch your neck gently, and use ice and heat.
Want to learn some other helpful mom tips?
Make sure you keep exploring the rest of our blog!