Flashy, larger than life, loud, colorful, and green, the casino lifestyle is something everyone should experience at least once in their life.
Admittedly, thousands of people across the globe enjoy it on a more regular basis, and that is why the popularity of casino destinations is ever increasing.
It doesn't matter whether you are professional or an amateur; casinos have games for everyone.
Moreover, these gambling destinations come with their own set of unique characteristics, having activities that appeal to not just to players, but families and children too. For someone wanting to truly immerse themselves in the scene, it also helps to have other gambling options handy, in the form of casino apps so that they can play progressive slots, blackjack, and bingo at odd hours or from the airport even. Skipping over the most famous casino destination in the world, Las Vegas, we instead look at some of the other locations that promise a time full of excitement, lights, and that thrill one gets from making money while having fun.
Baden-Baden
Baden-Baden might only be popular in its native Germany and surrounding countries as a casino destination, but that only makes it a real hidden gem.
Also famous for its hot springs, the town's casino, Spielbank, has a 200-year-old heritage and offers a magnificent time to anyone entering its doors.
This gorgeous building is intimate, partly due to its small size, but still packs a punch with over 100 slots, close to 20 gaming tables, and poker cash events on select days of the week.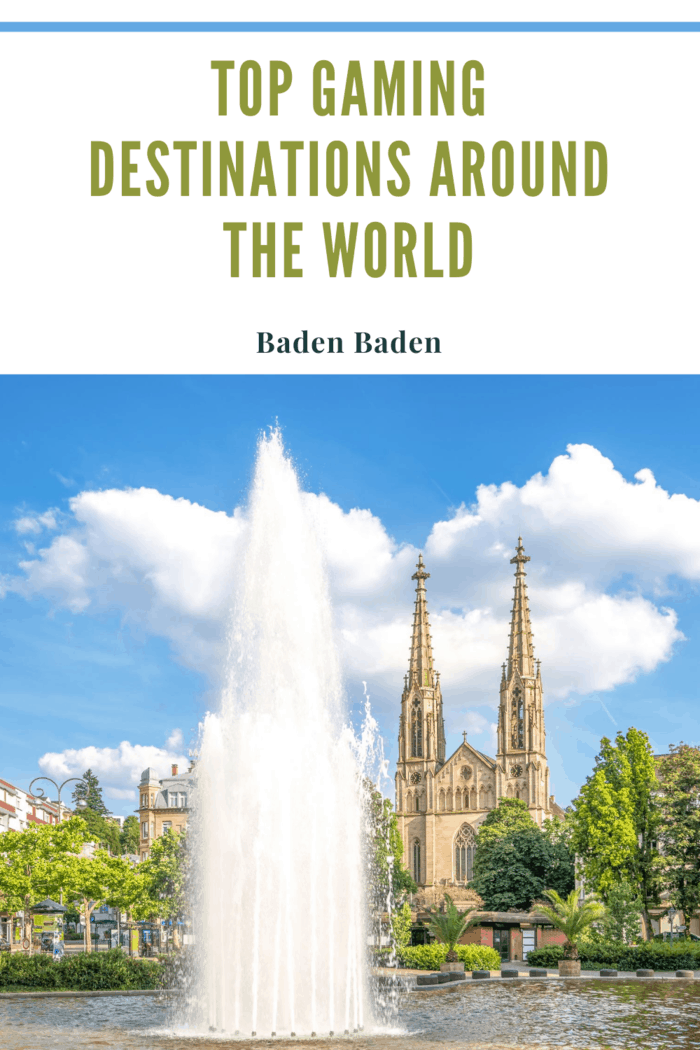 Monaco
More than money, sophistication is the keyword when you travel to Monaco for gambling. Known for hosting one of the most-watched formula one racing events, Monaco is also famous for its casinos that attract the rich and the famous from the far corners of the world.
When it comes to choosing a casino, look no further than the legendary Casino de Monte Carlo.
This world-renowned establishment requires that you follow their dress code while promising an unforgettable time.
Featuring over 1000 slots, blackjack, roulette, craps, and everything else you can imagine, this is one place that should be on every gambling enthusiast's bucket list.
Macau
If there is one destination that can possibly give Las Vegas a run for its money, it is Macau.
Oozing an oriental charm, Macau has come up tremendously over the last two decades to become the leading casino hotspot.
It offers visitors a choice of 30 casinos, each one different and exclusive in its own way.
Boasting of an impressive heritage, and its location near Hong Kong makes it the perfect spot to visit throughout the year.
At the top of Macau's gambling institutions is the Venetian with 3000 slots, 750 tables, restaurants, theatres, swimming pools, and spas.
Basically, it has something to keep you and the family busy at all times.
Goa
Adding a hint of exoticness into your casino destination, Goa in India is unique as it offers offshore casinos on ships and yachts.
While there are a few land-based casinos in five-star hotels, the ones floating on the river promise an extra element of entertainment to the gambling experience.
Moreover, Goa is India's most popular seaside destination. Therefore, you can rest on the beach during the day and play to your heart's content at night.