Hair removal is an uphill task, and as mothers, we barely have time to brush our hair, much less spend hours in the bathroom shaving our legs. The original form of hair removal, the razor, has served us adequately for quite some time. The world is modernizing, and the time for new products has arrived.
Why do we spend hours shaving only to find we're prickly again by the next day? You wanted long-lasting smooth skin, not cactus skin, and you've spent hours working toward that goal for it only to last a day? Not cool.
Luckily, there are various ways to get rid of unwanted hair. From hair removal creams to waxing and even the possibility of laser hair removal at home: Here are some ways to stay smooth without even touching a razor.
Top 3 Ways to Remove Hair at Home
Laser Hair Removal
Next up on our list is laser hair removal. In the past, this form of highly effective hair removal was reserved for professionals.
You'd have to make a trip to your local beautician or spa if you wanted to have your hairs lasered off, and while that might sound excessive, the success of the results often makes the trip feel worth it.
These days, thankfully, you don't need to leave the comfort of your home to get those same great results. Laser hair removal at home is possible.
You shine a light on the hair, which becomes heat, damaging the hair and reducing growth over time. It's one of the longer-lasting removal techniques.

Hair Removal Cream
First up on the list: removal cream. Also known as depilatory cream, it's commonly sold in supermarkets and drugstores alike and does precisely what it claims to.
Just smear it on wherever you want the hair removed, wait a set amount of time, and wipe it off again.
Your hair will glide off, and you'll be left with smoother skin that stays that way for longer than a day.
This is easily the least painful option for hair removal, and there's no need to worry about any bloodshed.
Depilatory creams target hair just beneath the skin's surface, so while it does last longer than razor shaving, you might notice slight regrowth after two or three days.
Still, it's superior to a razor, and no risk of wounding yourself in the process.
Just make sure you complete a patch test before proceeding, as some creams can be potentially irritating, and only apply where the label advises you!
Some creams are not appropriate for your more.delicate.areas, and that's a horror story waiting to happen.

Classic Wax Strips
Last on our list, and potentially the one most likely to make you wince, are the classic wax strips.
Waxing is painful, we understand that now, but it is also highly effective for removing hair.
This is because it isn't just a topical treatment, like a razor. Instead, it pulls the hair out from the very root.
The reason waxing remains so popular despite the pain attached is that it's not only effective but also universal.
You can wax anything, no area is off-limits, apart from maybe your eyebrows and scalp, but that's mostly just aesthetic advice.
Also, waxing has come a long way, just as technology has.
Heated and cooling wax treatments exist that ease the pain of the process.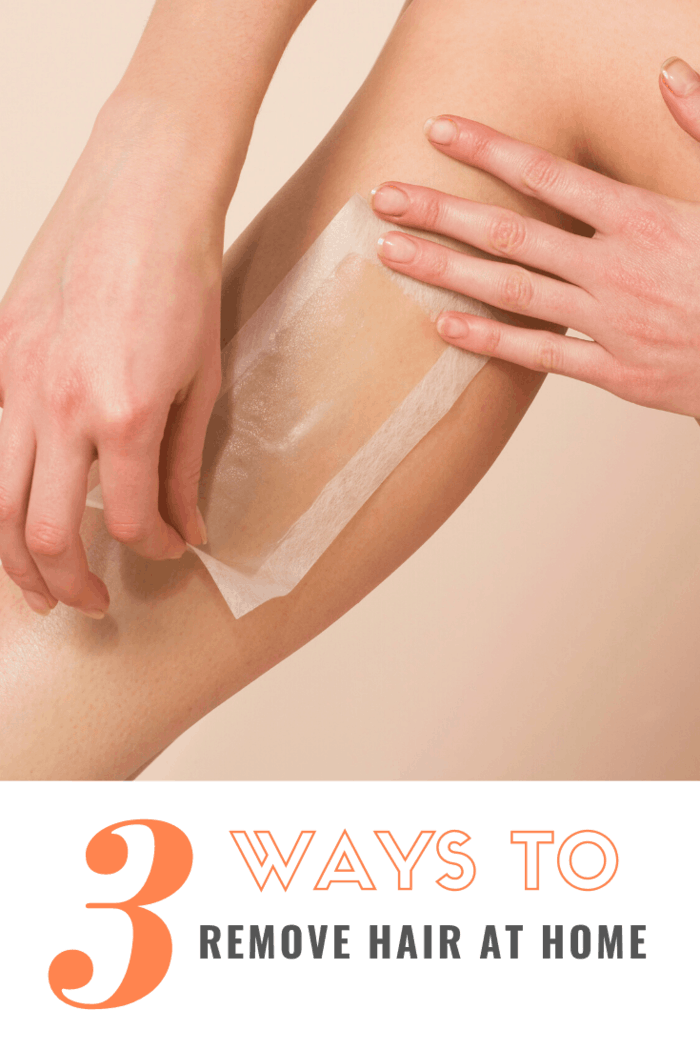 Final Thoughts
If you're reading this article, you're probably very comfortable with your decision to remove your body hair, and that's great!
But remember: your appearance is your choice, and if you want to ditch hair removal altogether, awesome!
If not, those are our top three suggestions for how to get the job done.