Everyone has their take on what they consider fashionable. It is personal, making it more challenging to decide the best attire for various occasions. To assess whether the latest trend is suitable for you and flatters your figure. The latest in fashion may not always be the best for you and is not really what smart dressing is all about.
Smart dressing is all about wearing an outfit with style, no matter what you wear. It is all about that put-together look that prompts second looks from people around you wherever you go. It is not flashy but displays a simple elegance that defines you and helps you carry yourself confidently because you know you look good. It shows how you are discerning when choosing your attire, from picking out the best material from Dalston Mill Fabrics to deciding on the best design that would suit you to a T. The confidence you feel contributes to your body language, making you act just as smart as you look. And while it may be trickier for women when it comes to dressing smart, considering the perfect dress, shoes, and accessories to match, there are a few guidelines that can be very helpful.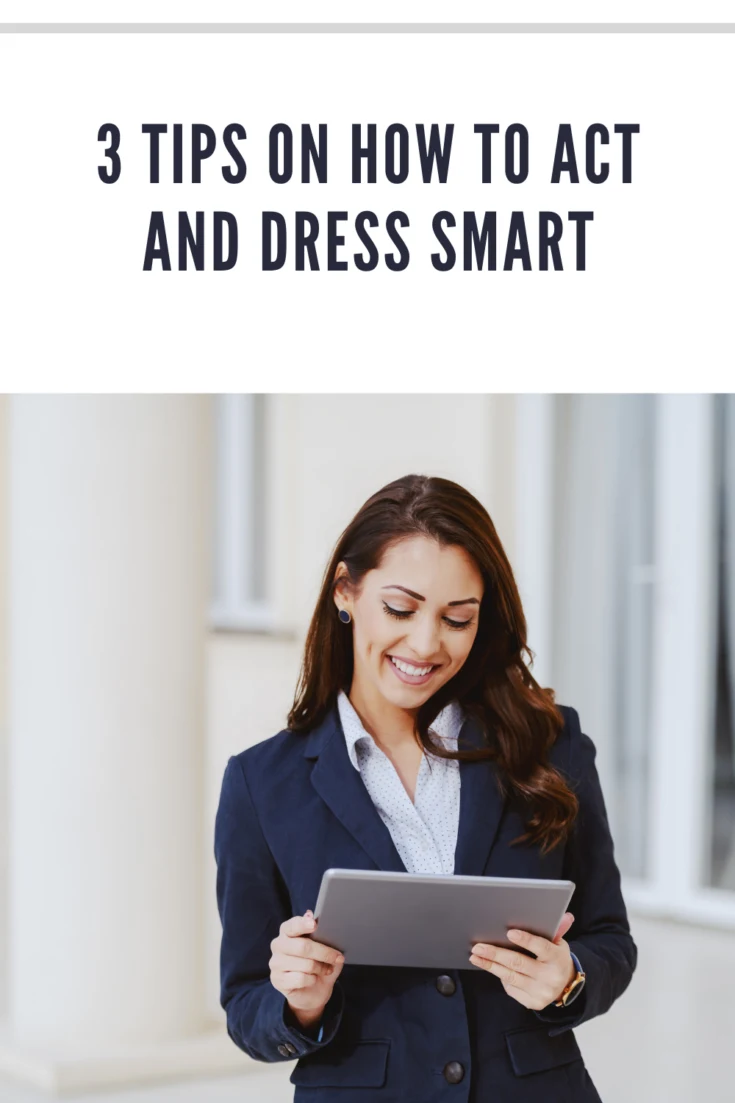 Dress according to your body type
As mentioned earlier, not every fashionable attire you see may suit you. What is essential is finding the right cut that complements your figure and is a perfect fit. Your clothes must show off your body's best features and put less emphasis on what you want to hide. For instance, if you are blessed with an hourglass shape, you may opt for fitted and comfortable dresses. You can also get away with pencil skirts or cigarette pants topped with button-up shirts. Peplum blouses that go over skirts or pants for the strawberry shape figure maintain a more balanced look that flatters the body's shape.
Avoid being flashy
Often, people tend to overdress to stand out. If you dress smart, you know that you will stand out positively without being flashy. Simple pieces that are a perfect fit for your figure are those that you should go for. You also want to look relaxed and comfortable because this is the essence of dressing smart. Over-dressing in flashy clothes or donning countless accessories defeats the purpose. What you wear must enhance your appearance, and people need to focus on you more than being distracted by your attire.
Learn how to accessorize
One of the usual mistakes is matching the color of accessories with clothes. While it is still good to keep that in mind, there are still ways to accessorize without necessarily making your accessories the perfect match. For example, an all-black outfit can look more stunning with colorful accessories for accents. It is also best to keep away from overly accessorizing your outfits. Consider your clothes' patterns, designs, and colors, and add your accessories accordingly. For example, simple accessories go best with printed outfits to add that elegant touch. They must not steal away the emphasis from your attire. Remember that accessories are there to enhance, not to overshadow.
So, there you have it. By dressing up smart, you can act smart too. With how you confidently carry yourself, people will find you attractive and as innovative as you look.