Teaching your kids cooking and letting them explore this world is a good way of introducing them to new foods, which helps you in dealing with picky eating, and you will have a lot of fun in the process, provided you can stand the mess. Depending on their age, cooking can be a very messy and frustrating thing while having a lot of fun at the same time. Wear the apron and thoroughly wash their little hands before beginning. You also need to keep in mind that this is a key life skill. If they can do something in the kitchen, it saves you from doing it.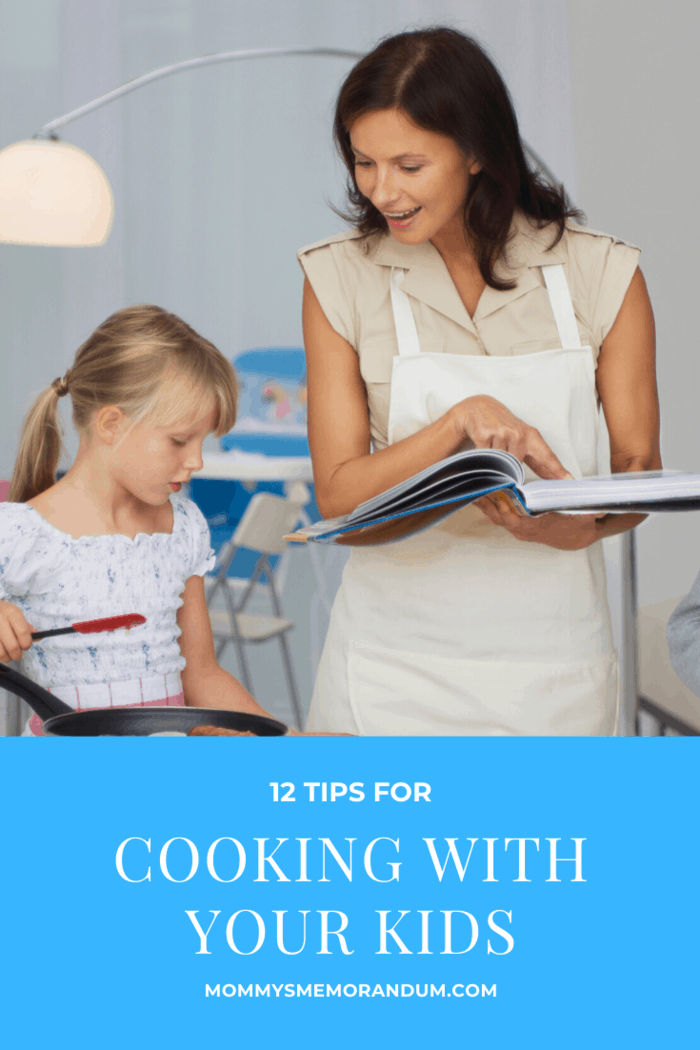 Below are 12 tips that will go a long way when it comes to cooking with kids.
-Carefully picking the recipe. You should start with something simple that you are confident of making.
-You can choose a recipe with your kids because they tend to like being involved with the process of planning for their meal, and they will be more helpful when they are cooking something they have chosen.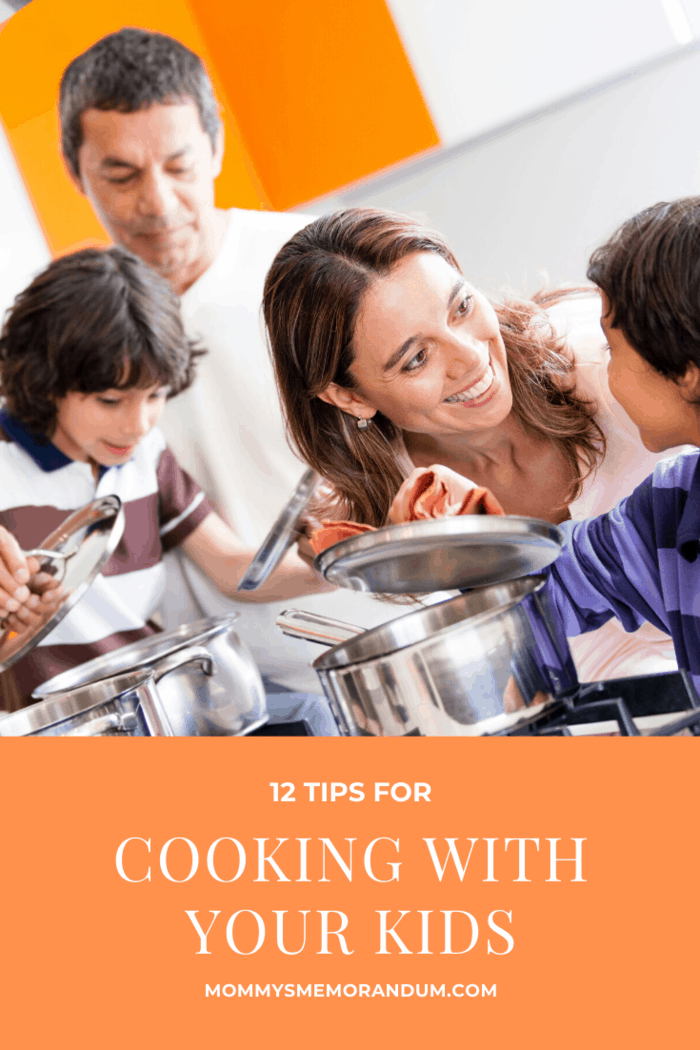 -Picking the right time. Ensure that you and the kids are not too tired or too hungry. You can make yourself a cup of coffee before getting started.
-The process doesn't have to be complicated; it can be as simple as asking them to stir ingredients or even peel the potatoes.
-Getting organized first. You should have the ingredients out, clear the space you are going to work on, and go through the recipe in its entirety before you start doing anything in the kitchen.
-Explaining to the kids that the oven could be hot, and the knives are sharp. According to HuffPost, kids need close supervision, but school-aged children can safely use a knife if shown how. Another option is buying a kid-safe knife.
-Aprons are very important when they are in the kitchen.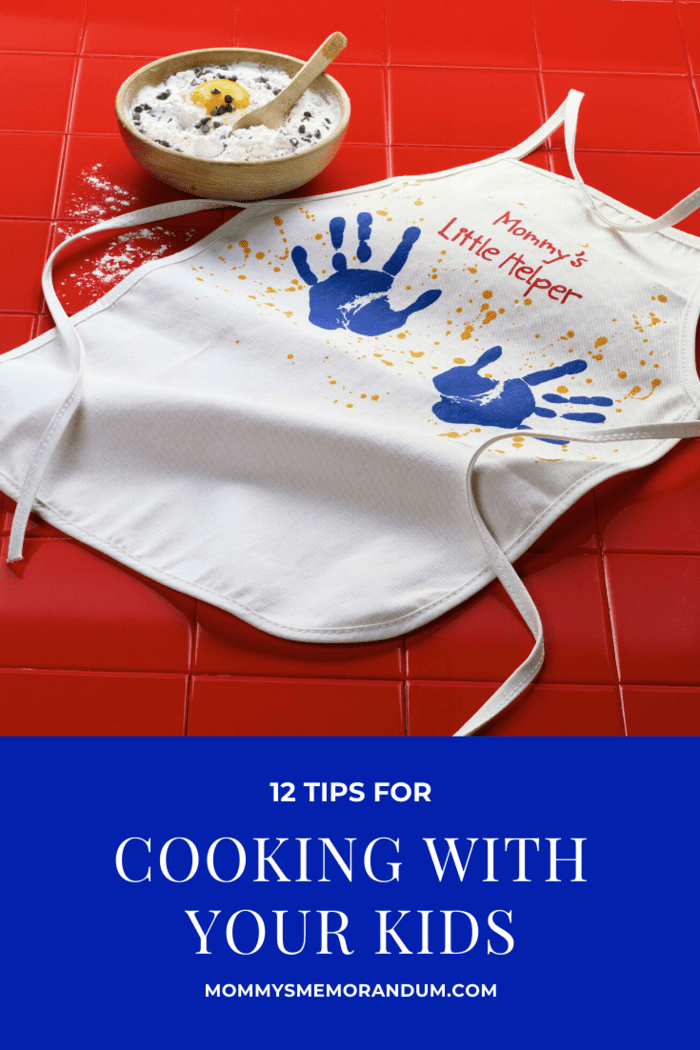 -Cakes can be great to make, but you will realize that dinner is way better. However, if you decide to go down the baking route, ensure you have all you need – cake tins, spatulas, or sheet pans – this article on Foodal looks at the best on the market currently
-Teaching them about food hygiene. Before touching anything in the kitchen, it is a must to wash hands properly. You also need to teach them that washing hands is also important between touching raw foods and cooked foods. This is even more important when there is some meat involved.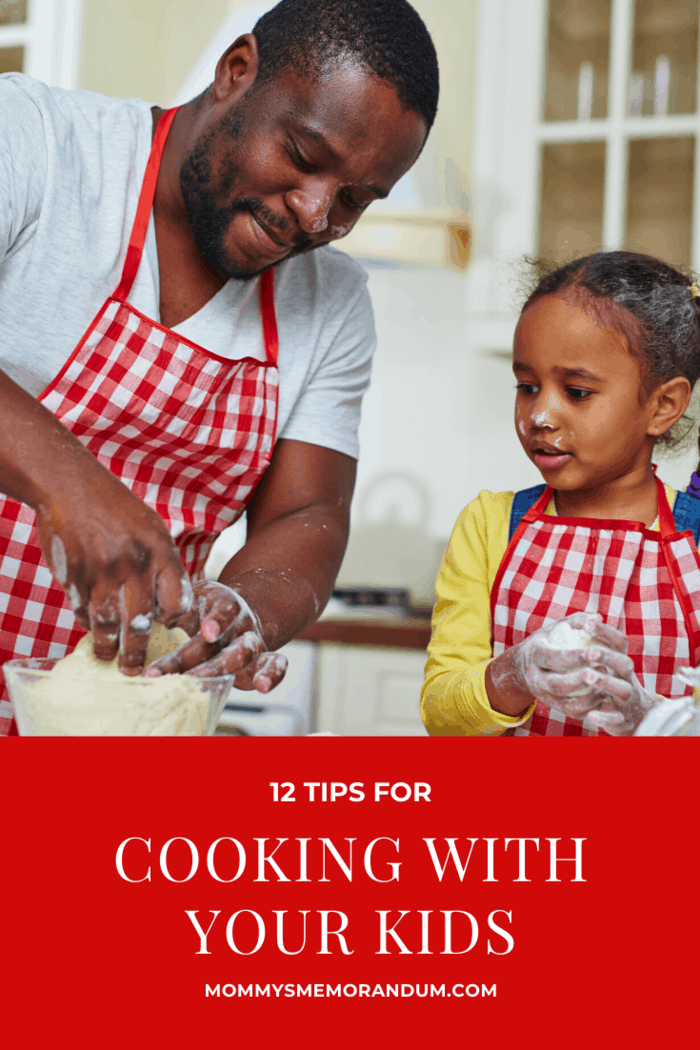 -It is also important to wash up, which is something kids will love since they like splashing around the sink. Be ready for a wet floor. You should remove any sharp items.
-Using a larger mixing bowl than you would normally use to make it easier for kids to hold onto using one hand and using the other hand to mix – this will help in avoiding things flying around. If the kids make a mess, you should be patient because they will get better with time.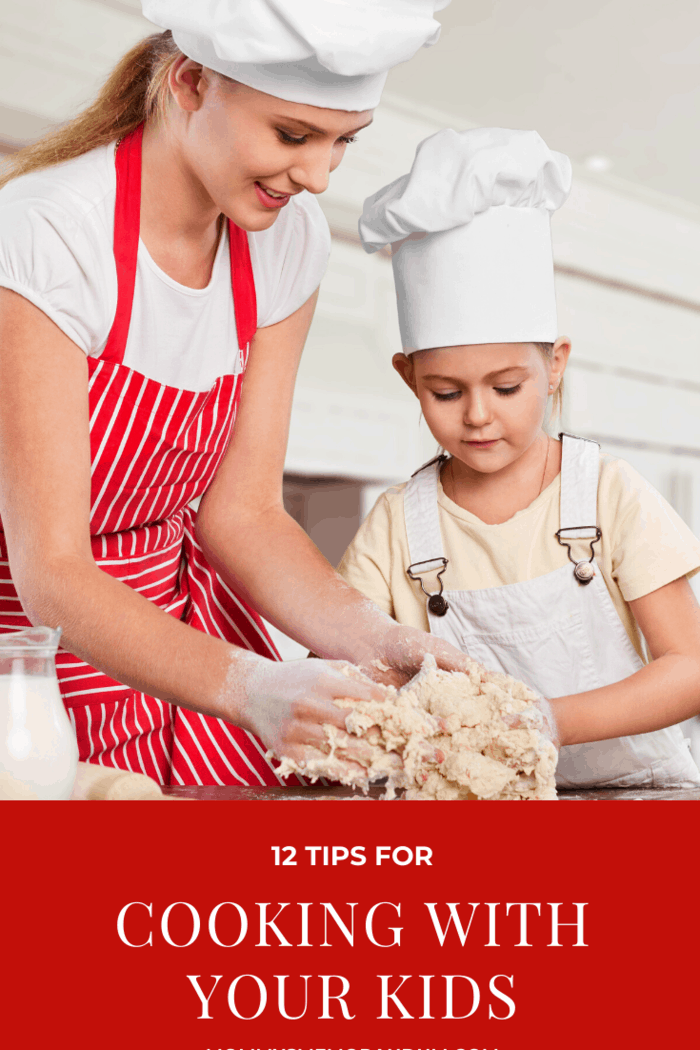 The most important tip is, to relax. You need to employ a lot of patience because there is a learning curve. Expect pieces of eggshells in the batter, improperly peeled potatoes, and dirty utensils. The kids might lick the bowl, making it a good idea to choose a recipe that makes it safe for them to do that. You should not be bothered by the mess; console yourself by keeping in mind that you are teaching the kids valuable life skills and also having quality time together.