Giving back to those around you is very rewarding and important to do. No matter the time of year, everyone should be working to give back.
There is something about the holiday season that does inspire a little extra giving. Whether you're passionate about animals, the environment, or just want to help those less fortunate, there are tons of easy ways to help support your community.
Moreover, teaching your little ones that charity can change lives is so important. If you're not sure where to get started, we've got a few ideas. Some are a little more unusual, but they're all great if you want to do some good.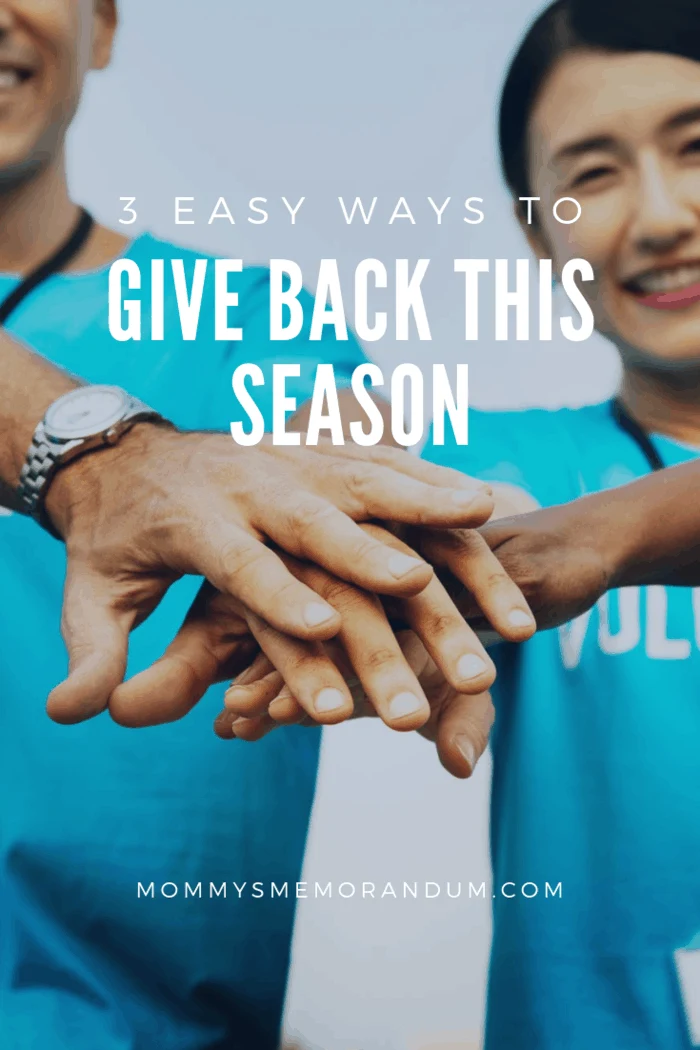 Three Easy Ways to Help Give Back This Season
If Animals Are Your Passion:
If you want to donate your time and money to animal welfare, there are tons of options to help you get started. Consider donating your old towels or any pet food to a nearby shelter. Towels help keep kennels warm and more comfortable for pets. Pet food is always a welcome addition as shelters have a lot of mouths to feed. You can also give the animals something to snuggle with by donating toys or blankets.
If you're looking for something a little more substantial with your charity work, then consider donating your car to the Humane Shelter. Organizations like Humane Cars take your old car and sell it at auctions. From the auction, the proceeds then go to benefit the Humane Society as a donation.
This option of donating your vehicle is perfect for families who want to upgrade their ride or get rid of a vehicle taking up a safe that isn't selling.
It helps you give back in a big way, and it is a potential tax write-off. The Humane Cars volunteers and employees will take care of everything from pick up, to the whole auction process. You won't have to worry about a thing once you fill out the form and get your donation approved.
Though donating your car seems like a large commitment, it's almost pressure-free. The organization does everything on their end to arrange its sale while you still significantly impact your furry friends' lives.
If the Environment Is Important to You:
If the environment is your passion, you can make a big impact by starting small – and local.
The easiest method is to look up if you can do work at one of your local parks. In most places, there are volunteering programs to help with trash cleanup in natural areas.
Another option for giving back to the environment is planting a local garden. Planting a community garden allows local wildlife to thrive. You can also grow your own food, reducing your air miles when it comes to the transportation and shipping of foodstuffs.
Consider planting a garden of non-invasive species of flowers. These gardens can be small enough to fit in your backyard or windowsill, but they'll still help the native wildlife have a habitat! This is important as more and more invasive species have become a problem across the world.
If You Want to Help Your Local Community:
Lastly, if you're looking for a way to help your local community, consider donating to a food pantry suggests HuffPost. Food pantries can always use donations of money but time as well.
Food pantries use volunteers to sort their incoming donations and purchases. They also need help keeping an eye on the stock to ensure it's fresh. These are all possible ways to make a big difference through small gestures.
Some organizations even use members of their team to help with the education and outreach part of their operation. All in all, they can always use your help.
In the End
Volunteering and donating to charity make you feel good while also benefiting those around you and future generations. Teaching values of compassion and care for the world are important, and they start at home.