Perhaps, everyone is aware of the benefits of eating nuts – but 'activated' nuts?
It looks like a foreign concept for many. Isn't it?
However, the nut trend is gaining pace, and it is hard to ignore the health benefits it provides.
Just like sprouted grains, activated nuts have also hit the market.
But, are activated nuts all they are cracked up to be?
Are they better for your health, or do raw nuts provide more benefits?
Well, if you want to enjoy nuts, while still having a good gut feeling, activated nuts are highly recommended.
Have a look at the other benefits of eating activated nuts.

Raw Nuts Are Healthy Snacks; Activated Are Even Better
Raw nuts are a super versatile, tasty, and healthy addition to smoothies, salads, and several other dishes.
They are packed with Vitamin E, which is good for skin, eyes, brain, blood pressure, etc.
They contain agents that protect them in nature. But, these agents aren't good for us!
Nuts And Phytic Acid
When you soak the nuts, it causes germination, which is natural sprouting of nuts under perfect conditions.
This is great for a nut in the ground when light, temperature, nutrients, and oxygen are present in the right amount.
However, the nuts get soaked with rainwater in their natural growing environment that triggers germination when the conditions are not right.
Nuts have a natural defense system to prevent this premature germination, which involves phytic acid and enzyme inhibitors.
These substances are toxic for us in high doses.
The enzymes may inhibit our digestive enzymes, preventing the absorption of nutrients the nuts provide.
Phytic acid makes you feel bloated or nauseous.
This is the reason why you feel heaviness in the stomach after eating a lot of raw nuts.
But, it doesn't mean you have to stop eating nuts.
Activated nuts are the solution!
So, What Are Activated Nuts?
Activated nuts are raw nuts that are soaked in water and salt for a specific period of time.
Once soaked, nuts are dehydrated for around 24 hours at a low temperature.
Saltwater stimulates early germination and neutralizes the enzyme inhibitors in the nuts, making them fit for consumption.
Though you can activate nuts in your kitchen via the same process, you need to consume them quickly.
The reason is, nuts become more susceptible to mold after this process.
If it sounds a lot of work, you can buy activated almonds or seeds from a reputable seller like buyorganicsonline.
They are supplied from the most trusted brands and offer a high nutritional value that activated nuts offer.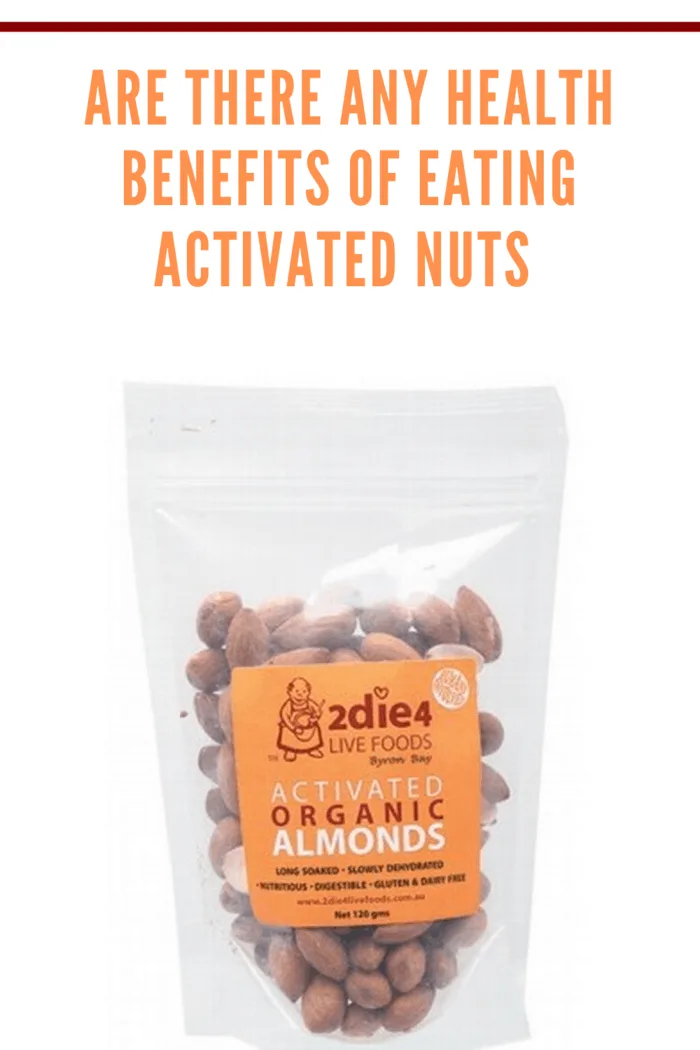 Benefits Of Eating Activated Nuts
The point of eating activated nuts is to reap all its health benefits, which you won't be able to do with raw nuts.
The benefits of activated nuts are as below-
They Are Gentle On Your Digestive System
If you are a vegan, nuts are an important part of your diet.
However, eating raw nuts may put extra strain on the digestive system and may trigger bloating, nausea, or cramps.
But, activated nuts enhance nutrient absorption and improve digestion.
When you consume activated nuts, you may not feel as full as after eating them raw.
The reason is, they are gentler on your digestive system.
So, you can munch activated nuts at any time of the day.
They will make you feel good.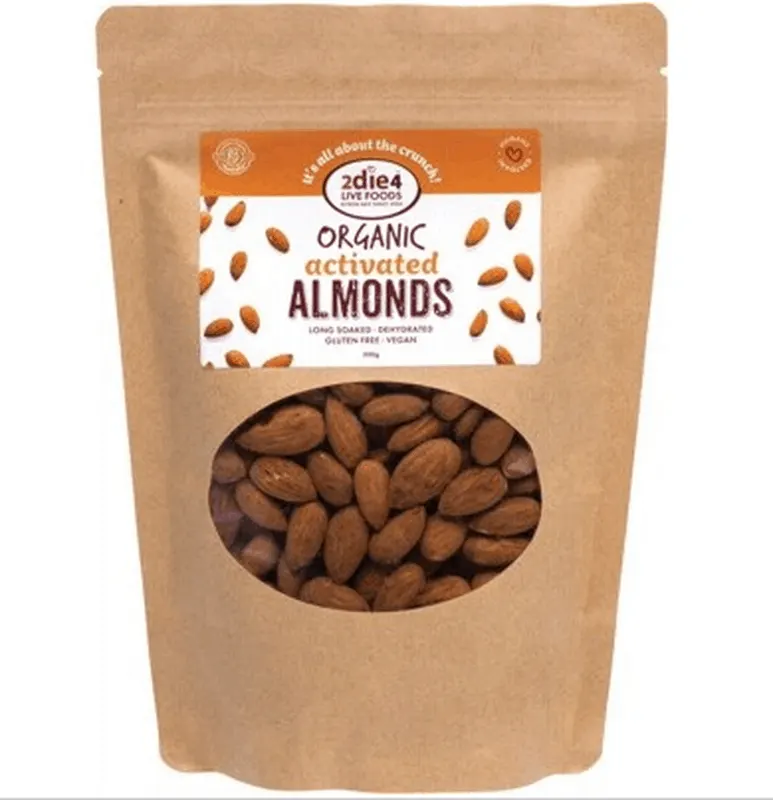 They Are Beneficial For Pregnant Women
A handful of activated nuts can help reduce allergies in babies.
Almonds help boost a baby's brain functions, like memory or learning abilities.
Besides, breastfeeding mothers require a lot of Vitamin E, Vitamin B1, B2, B3, iron, zinc, magnesium, copper, calcium, etc.
Activated nuts are packed with all these nutrients; thus, doctors often recommend lactating women to eat soaked nuts.
They Help You Get The Most Out Of Your Meal
Nuts contain an array of nutrients, and you want to absorb as much as possible.
If someone has gastrointestinal problems, activated nuts boost the bioavailability of minerals.
This is a profound difference, indeed!
Thus, if you eat lots of nuts, you can get the most out of it.
Wrapping Up
Nuts are an incredible source of nutrients.
Activated or not, they are a rich source of proteins, vitamins, minerals, and healthy fats.
But, if you have digestive issues, like IBS, or simply want to get the best out of eating nuts, activated nuts are the best choice.