For the first time, The King's Man spy series comes together as the Kingsman Collection, featuring all three films, with a bonus feature.
The King's Man Collection arrives on Digital February 18, and 4K Ultra HD™, Blu-ray™ and DVD on February 22.
The King's Man Film Synopsis:
Set during WWI, The King's Man tells the exhilarating origin story of Kingsman, the world's very first independent intelligence agency.
As a collection of history's worst tyrants and criminal masterminds gather to plot a war to wipe out millions across the globe, one man must race against time to stop them.
Masterful filmmaker Matthew Vaugh brings to life The King's Man as it explores the mythology of the very first independent intelligence agency.
Lethal, impeccably trained spied take on the ultimate mission to save the fate of humanity.
Uncover the secrets of the world's most stylish spy organization and learn how it all began with the action-packed origin story of The King's Man.
Trailer available on YouTube at: https://www.youtube.com/watch?v=ncUvLGnZqIo
The collection will be available digitally on February 18 and as a collectible SteelBook on February 22.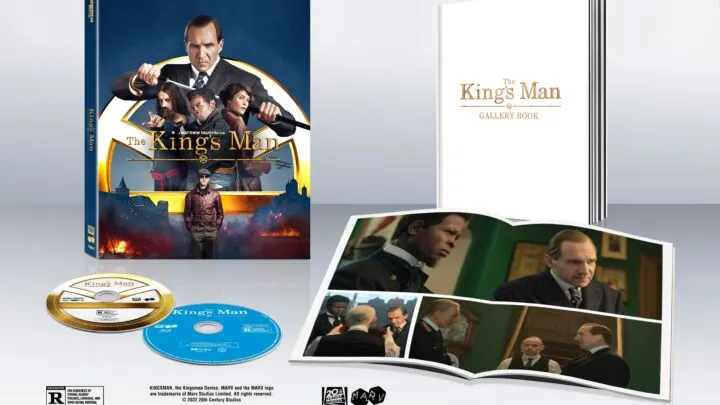 The Kingsman Collection will also be available globally on Digital and Blu-ray in the following markets:
United Kingdom and Ireland
Digital – February 9
Blu-ray/DVD – February 21
Australia and Nordics
Digital, Blu-ray/DVD – February 23
Germany and Austria
Digital – February 23
Blu-ray/DVD – March 10
Korea
Digital – February 23
France
Digital – April 28
Blu-ray/DVD – May 6
Bonus Features*
The King's Man: The Great Game Begins Documentary:
A Generation Lost –
Discover how the filmmakers created a richly textured story that explores the origins of the Kingsman spy organization.
Oxfords and Rogues –
Meet the phenomenal new cast of characters Matthew Vaughn has assembled.
All the World's a Stage –
Delve into the meticulous world-building of THE KING'S MAN with interviews, on-location footage, artwork, and details of on-set construction and design.
Instruments of War –
Experience the analog spy tech and early 20th century weaponry utilized in THE KING'S MAN and see a breakdown of the precise execution and evolution of the major stunts and combat in the film.
Fortune Favors the Bold –
Join Matthew Vaughn and his team for music scoring and sound design.
Long Live the Kingsman –
Cast and crew reveal their thoughts about their collective journey through the very special experience of making THE KING'S MAN.
Featurettes
No Man's Land –
Experience the creative process behind the harrowing knife battle sequence in several stages: rehearsals, storyboards, interviews and on-set footage, culminating with the atmospheric VFX.
Remembrance and Finding Purpose –
Learn about amazing organizations such as The Royal British Legion and Help for Heroes, two U.K.-based resources for recovery, well-being, and employment for military veterans. Also hear why Matthew Vaughn strongly supports their mission.
*bonus features vary by product and retailer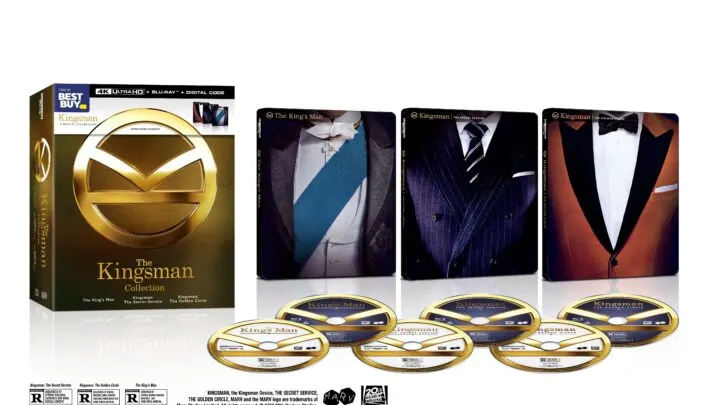 Cast
Ralph Fiennes as Orlando Oxford
Gemma Arterton as Polly
Rhys Ifans as Grigori Rasputin
Matthew Goode as Morton
Tom Hollander as King George / Kaiser Wilhelm / Tsar Nicholas
Harris Dickinson as Conrad Oxford
Daniel Brühl as Erik Jan Hanussen
Djimon Hounsou as Shola
Charles Dance as Kitchener
Directed by
Matthew Vaughn
Produced by
Matthew Vaughn, David Reid and Adam Bohling
Executive Producers
Mark Millar, Dave Gibbons, Stephen Marks, Claudia Vaughn and Ralph Fiennes
Screenplay by
Matthew Vaughn & Karl Gajdusek
Story by
Matthew Vaughn
Music by
Matthew Margeson & Dominic Lewis
Based on the comic book
"The Secret Service" by Mark Millar and Dave Gibbons
Feature Run Time
Approx. 131 minutes
U.S. Rated R
* Rated R for sequences of strong/bloody violence, language, and some sexual material.
The King's Man on Social Media:
Twitter: @KingsmanMovie
Facebook: @KingsmanMovie
Instagram: @KingsmanMovie
#TheKingsMan
About Disney Media & Entertainment Distribution
Disney Media & Entertainment Distribution (DMED) manages The Walt Disney Company's vast content commercialization and distribution ecosystem that delivers the Company's unparalleled storytelling to audiences worldwide. This entails P&L management and operation of the Company's portfolio of streaming services including Disney+, Hulu, ESPN+ and the international general entertainment offering, Star; its linear television channels and the ABC-owned stations; theatrical film distribution; content licensing and distribution, including Disney Music Group; global advertising sales; and the technology that powers these groups. Using a wealth of consumer insights from across the Company, DMED makes content investment and distribution decisions to maximize audience engagement and commercial impact across platforms, collaborating with creative leaders in Disney's Studios, General Entertainment, and Sports organizations.