I'm excited to share I wrote a cookbook: The How-To Cookbook for Teens will help you learn the basics of cooking and baking while having fun creating incredible meals (and memories) from scratch.
Long before this blog, I was cooking.
You don't think much about it until you're the one responsible for ensuring your family eats well…or at least well enough to survive.
Then, the responsibility shifts from meal prep and getting dinner on the table to teaching your tween or teen how to cook.
It's a weird little detail you don't really consider until you're responsible for doing it.
As the mom to many, this was a repeat adventure.
We started with eggs.
Something they could make themselves before school, after school, or whenever their stomach motivated them.
The conversation was deep.
They took notes.
We created and developed techniques and recipes that made them successful.
They began teaching each other.
I wrote The Instant Pot Cookbook for College and it went with a couple of our kids to help them succeed outside our home kitchen.
Now, my adventure takes me to share that I have a new cookbook coming out, The How-to Cookbook for Teens: 100 Easy Recipes to Learn the Basics.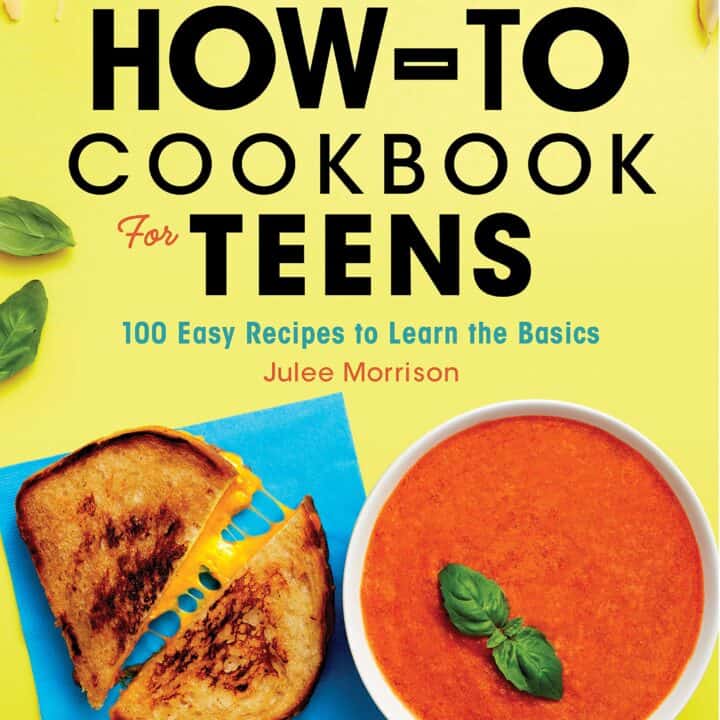 It involved long hours, creating and cooking recipes we are proud to share with our friends and their kids.
I've been cooking forever, and I learned a lot as we cooked, tasted and revised recipe after recipe. We were happy with version 16 but found the sweet spot in version 22.
The kids gave feedback on their favorite dishes to cook.
Their favorite dishes to eat.
What they want to learn to cook.
We made lists and lists and followed them through.
I missed events.
I stressed.
But we all knew the mission was the sheer cliff climb to get it done.
There were moments of sheer panic.
Overthinking what I couldn't possibly know.
Trying to avoid mistakes and hurdles.
But today.
Today, it seems like a dream.
The realization of the reward for all the hard work.
I'm exhausted and exhilarated and believe that this is an amazing cookbook. Its purpose is for teens to get in the kitchen and learn to cook.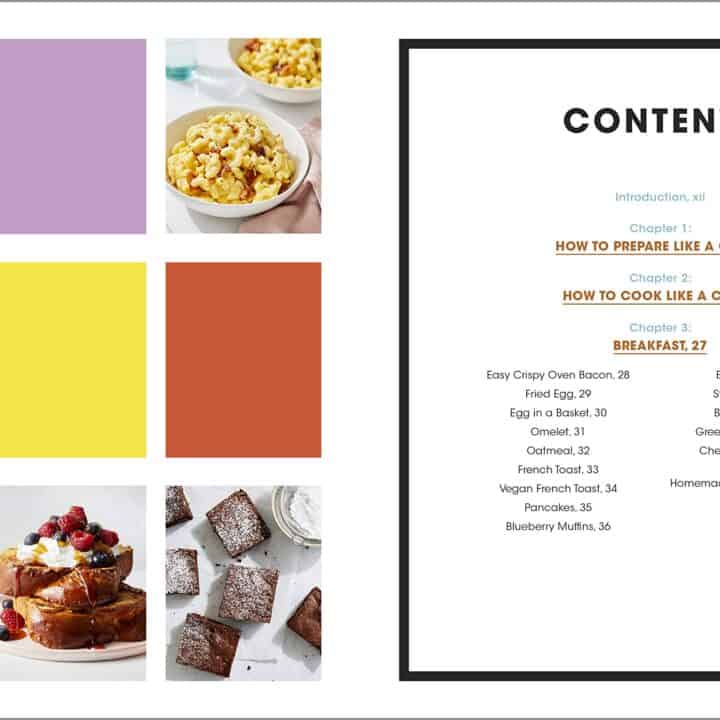 100 recipes to become a self-made cooking superstar
Fire up your curiosity to try new foods and impress your family and friends.
The How-To Cookbook for Teens will help you learn the basics of cooking and baking while having fun creating incredible meals (and memories) from scratch.
The recipes in this cookbook for teens begin with the fundamentals, then take your skills to the next level.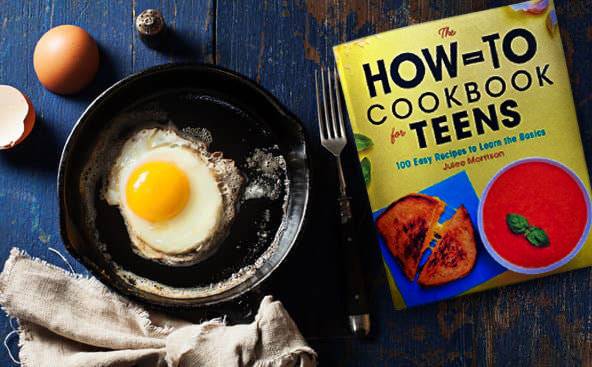 https://amzn.to/2HlG6M3″>
Your tween/teen can learn the basics of cooking, like making fried eggs, in The How-To Cookbook for Teens. It's filled with 100 easy recipes to learn how to cook!
It's available for pre-order today.
Start with perfect scrambled eggs, and then work your way up to fried eggs and then progress fancy egg dishes like omelets and Cheesy Breakfast Bacon Muffins.
There's nothing like eating and sharing food you made yourself.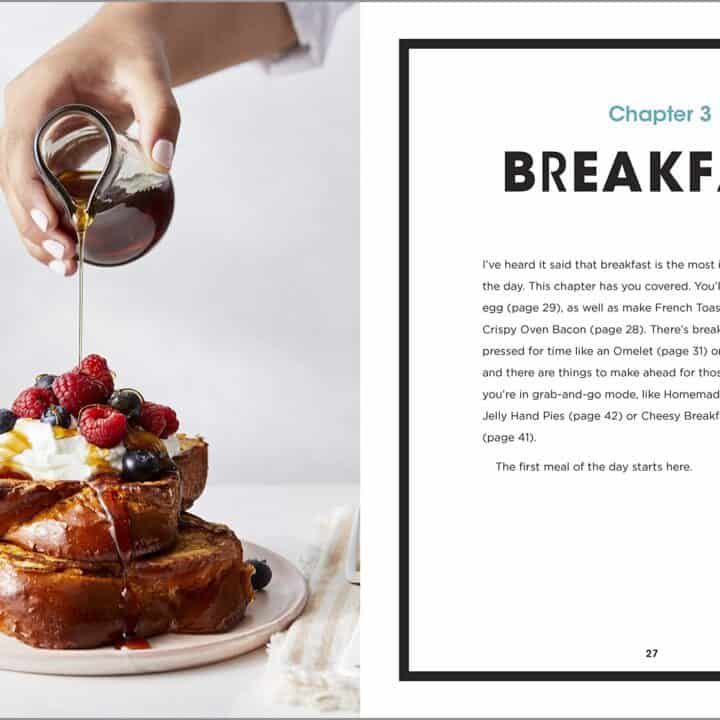 The How-To Cookbook for Teens features:
All the skills you need―Learn how to set up your workspace, accurately measure ingredients, use proper knife skills, and more.
Pro tips―Find tricks to help avoid common cooking mistakes, and hacks for customizing recipes to make them just how you like them.
Something for every taste―Try out recipes that are extra fast, nut-free, gluten-free, dairy-free, vegetarian, and vegan.
Prepare to have a kitchen of your very own with The How-To Cookbook for Teens.
Pinch me!
Here's an actual, real-life, print copy of my new book, The How-To Cookbook for Teens.
It's a dream come true.
It takes me back to teaching my own littles all the basics of cooking and now seeing what amazing chef's they have become as they cook for me with skill and confidence.
Want to show your support? Pre-order a copy right here.
https://amzn.to/38qOoOE