You think offering online ordering and adding restaurant delivery services will make business boom and learn how to offer these services for profit.
To grow, restaurants must look for novel ways to increase their earnings and draw in more customers.
If you don't already offer online ordering and door-to-door delivery, you should consider these options as they are a sure-fire way to boost your earnings and customer numbers.
Delivery means that you can reach many more customers – people outside of your restaurant's suburbs, on-the-go professionals, and even people ordering for a family or large group who may not be able to dine in.
Of course, it's easier said than done.
So keep on reading to find out how to offer online ordering and restaurant delivery services with maximum ease and minimum fuss.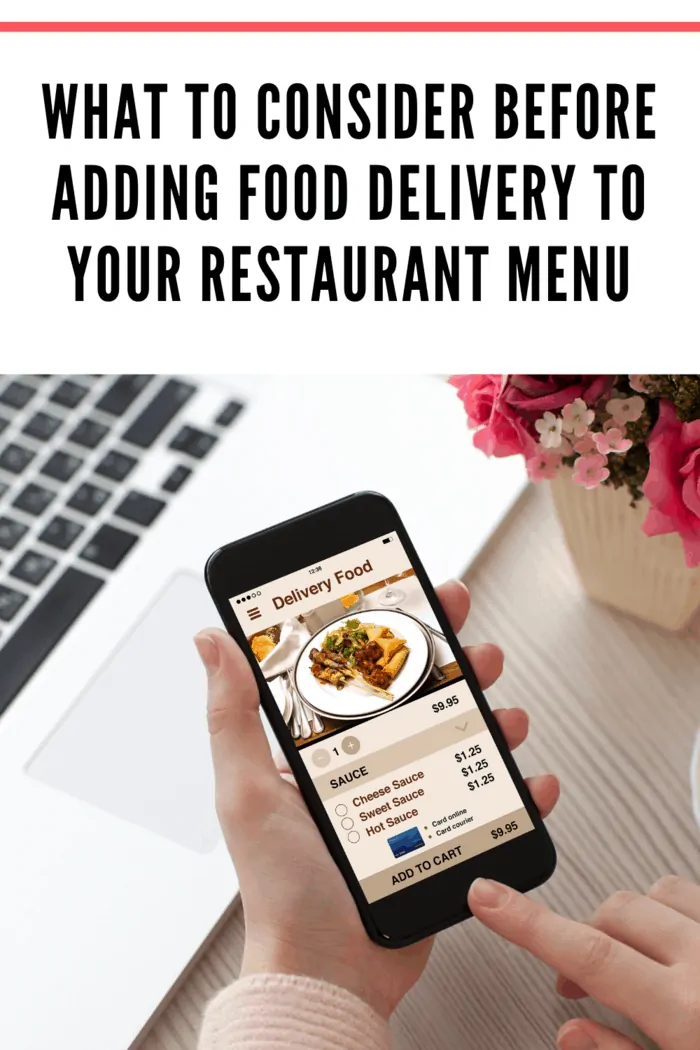 10 Considerations Before Adding Restaurant Delivery Service to Your Business
What are your limits?
Delivery means more orders, which means a whole lot more work for your kitchen staff.
Those family and part-sized orders are their own unique problem because they require a large preparation and storage space.
So before you sign yourself up for Uber Eats or Menulog, you need to crunch some numbers.
You need to be realistic and calculate what volume of orders your kitchen and staff can handle per hour.
Then base your delivery load and maximum order number off this figure minus your current hourly order load.
You've got a couple of limiting factors, but once you recognize them, you can workshop how to increase your capacity.
Four common limiting factors are kitchen size, how many rostered hours you budget for and other budgeting costs.
When scheduling and setting your order thresholds, don't be too ambitious.
You don't want to overwhelm your staff and leave them feeling dejected and unable to meet demand.
Rather, be realistic and be sure to set your staff and business up for success.
Menu choice
You've probably got a great menu.
And no doubt, it is tailored to work best for your restaurant space.
From how the dishes plate, present, and maintain optimum taste, temperature, and texture within the kitchen to table time constraints, you've got it down pat.
But what works great in a restaurant, with careful plating, timing, and supervision, might be an absolute disaster for restaurant delivery services.
No customer wants a soggy, cold, or sloppy dish delivered to their door.
There are a couple of ways to deliver successfully while showcasing your menu and culinary skills.
With all of these techniques, you will have to adjust your menu.
You can redesign dishes to become more delivery-friendly and cull individual recipes from your delivery member entirely.
This will also make dining in your restaurant a more exclusive experience, as customers dine in to enjoy these 'hidden' menu options.
If you want to offer delivery, another profitable option for you to consider is offering boxed lunches.
Your kitchen might not be able to provide 1000s of lunches for a large corporation each day.
But with a little bit of wrangling, it is more than possible to carer for meetings, events, and special orders.
Schools and offices are especially grateful for services like this.
They may be looking for more than just sandwiches.
This is where your restaurant can step up, offering salads, meats, canapes, and more.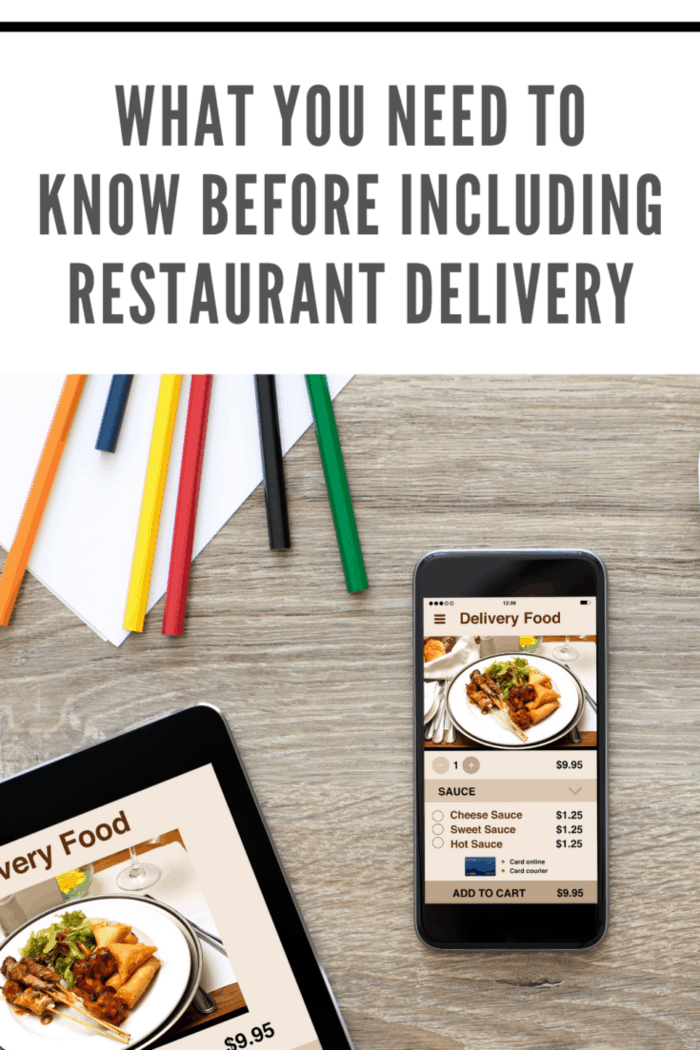 Dietary requirements
You will put yourself a step ahead of the competition if you have offerings for people with various dietary restrictions.
You don't have to cater to everyone, but some popular options to consider offering include vegetarian, vegan, gluten-free, and nut-free.
These are options that schools and businesses often look for.
Set limits
It might not be obvious, but preparing and boxing deliveries, waiting for drivers and confirming that the order has been delivered may take longer than preparing and serving a meal in your restaurant.
Additionally, you could receive a huge volume of delivery orders that your kitchen may be unable to handle, leaving your customers disappointed.
So be sure to realistically determine how much time you will allocate to prepare and deliver each dish.
Don't be afraid to make your restaurant unavailable for delivery after a certain number of orders have been placed.
Don't be shy about charging a delivery fee.
Boxes, bags, disposable cutlery, and bags are all cheap items, but the cost adds up.
Likewise, your delivery driver's fee may be low, but it will quickly add up if you are making 50 deliveries a night.
Especially if you are providing corporate or school lunches that require pricey silverware, plates, and quality napkins, you do not want to pay these expenses out of pocket.
Don't be shy about passing the cost onto your customers.
They are paying for the convenience of a delivered meal and will understand the added expense.
If not, they are more than welcome to pick up the order in-store.
You need a Delivery Order Manager.
You don't necessarily need to hire extra staff, but you do need to make sure that someone is accountable for this new aspect of your business.
A new or pre-existing staff member must ensure that every incoming and outgoing order is properly fulfilled and accounted for.
You will need to budget for this added duty in terms of both rostered hours and wages.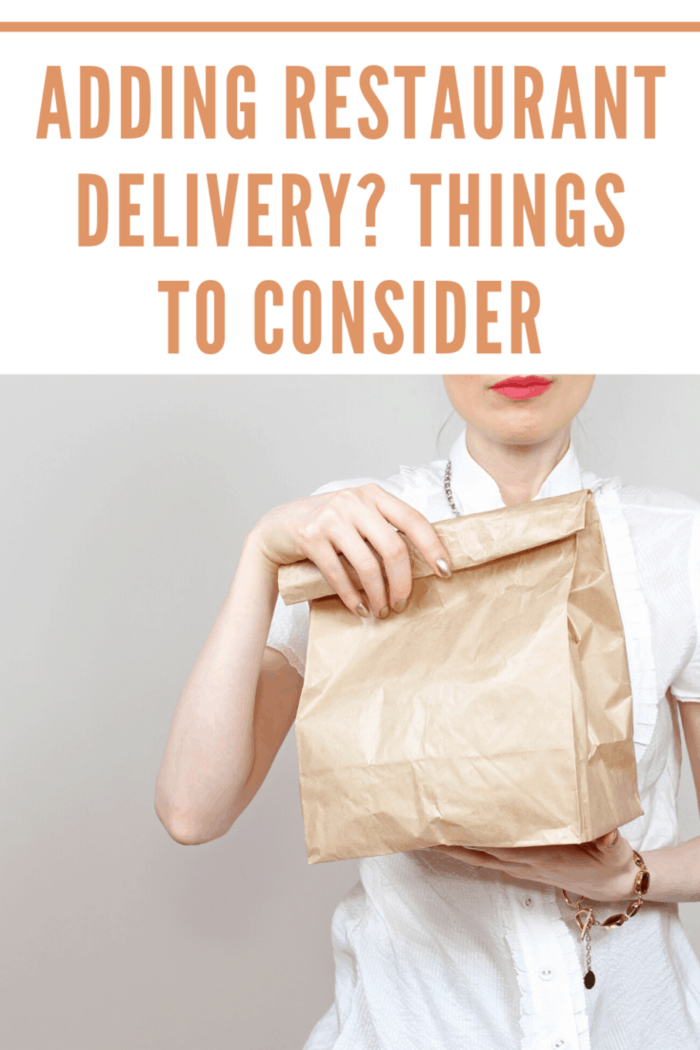 Food delivery services?
Utilizing pre-existing food delivery services like Menulog, Deliveroo, and Uber Eats may seem tempting.
They have the infrastructure and, in some cases, the drivers in place, meaning that you need to do less logistical planning.
However, they will charge you to use their service.
Worst of all, they will divert your SEO hits and may reduce customer loyalty.
If you use your own driver delivery system, you will more easily be able to manage customer service issues, create customer relations, and address issues as they arise.
You will not lock yourself into any contracts, either.
One more thing to consider is the insurance cost for your restaurant.
If you provide a delivery service, your insurance cost might go up.
Have a simple website
If customers can order online directly from your business's website, this is a prime opportunity to build customer loyalty.
Jump at the chance to place an ordering portal on your restaurant's website.
Ensure your online ordering portal is easy to use and displayed prominently on your website.
Delivery customers are hungry and in a hurry, and the easier your process is, the more likely they are to place an order.
With some careful web design, you can massively boost your SEO and order numbers.
Some takeaway tips are:
Include all relevant menu details
Make payment easy and offer a number of payment options
Remember users and offer customer rewards/ a loyalty program.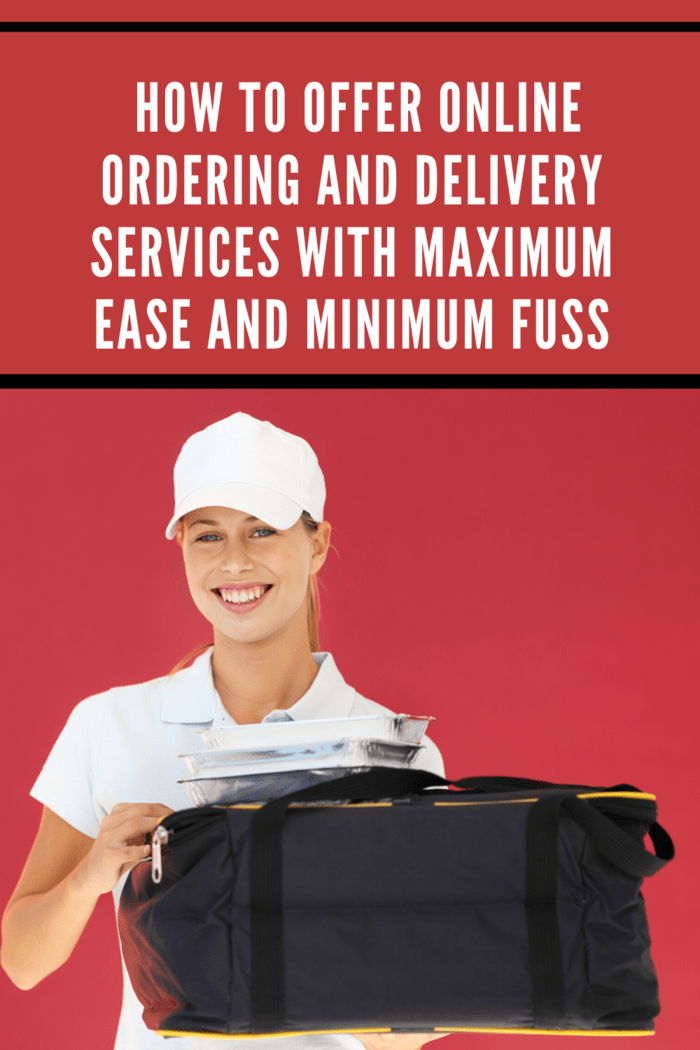 Increase rostering budget
Offer online ordering and restaurant delivery services, and your business will boom.
Don't be surprised if you see your staff struggling under the workload.
However, overworking your staff is likely to lead to resentment, and burnout, and in the worst-case scenario, they may even quit on you.
Don't hesitate to give your staff more hours (if they want more hours) or even hire new staff.
Online ordering and restaurant delivery services ensure that your business's increased profitability is sustainable.