Teeth whitening is a common practice at most dental offices and at homes. Due to the variety of ways to whiten teeth, misunderstandings are plentiful. Some of the techniques are perfectly safe, while others can damage the teeth or not do anything at all.
Teeth whitening can be expensive, so it is important to understand exactly what works, and what the techniques do to your teeth. Your teeth should last a lifetime, and while whitening them might look good in the short-term, you should always take into consideration the long-term results. Dental professionals can help you with touch-ups if you find that your teeth become stained after whitening procedures.
Regardless of the results and the staying power of the results, tooth whitening products are predicted to bring in over $7 billion in the next five years. Many of the products can be purchased and used at home. Some are designed for use in a dental office.
The prices vary dramatically with the most expensive options at dental offices, although dentists will work with their patients to make the products more affordable.
Your lifestyle can affect the color of your teeth. If you live somewhere with fluoridated water, you could have discolored teeth. If you drink dark beverages like soda, coffee, red wine, and tea, your teeth might also become discolored.
Dark berries, like blueberries and raspberries, can also stain the teeth. Smoking will also discolor your teeth. If you have a whitening procedure and you want it to last, you might have to reconsider your habits.
Take a look at these demystified myths about teeth whitening: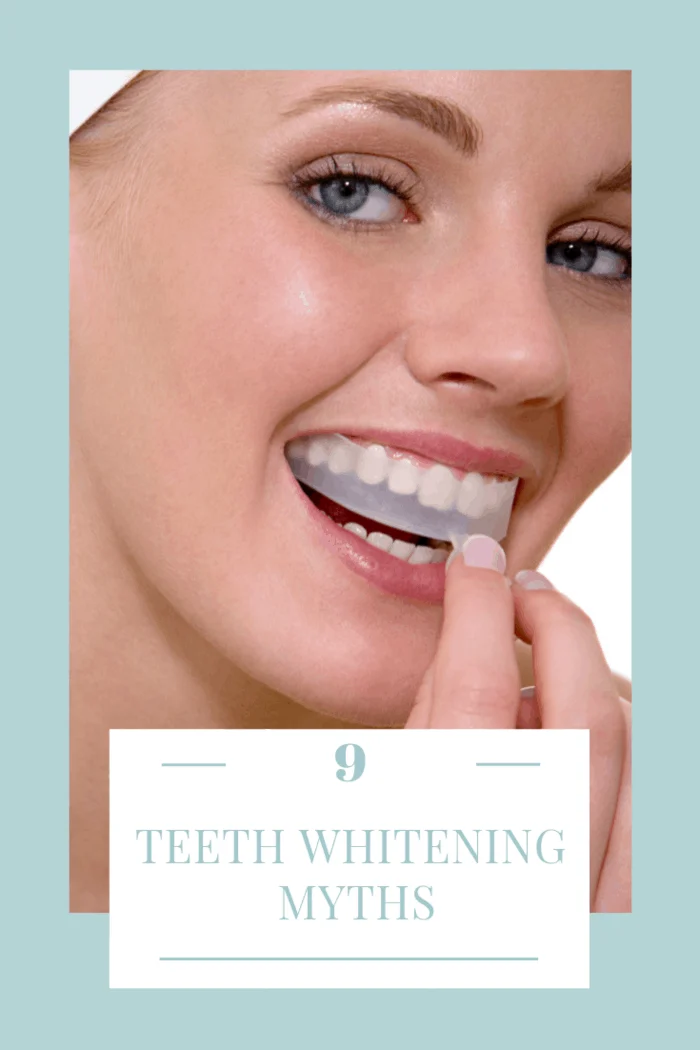 What Lies Beneath the Surface: 9 Myths About Teeth Whitening Demystified
Mixed results with baking soda
Baking soda is a product often used to clean the teeth, but it does not whiten the teeth. What baking soda does is slowly remove yellow stains because it works as a mild abrasive. It is often put in commercial toothpaste for its abrasive qualities. It also removes plaque, but as an abrasive, it can actually damage the teeth over time.
But, baking soda is an alkaline product, so it can affect the chemical makeup of your mouth. Studies have found that baking soda alone will not do anything to change the color of your teeth, so brushing with just baking soda is a waste of your time. However, you can make a paste of water and baking soda to brush away stains gently.
Use LED light, not UV light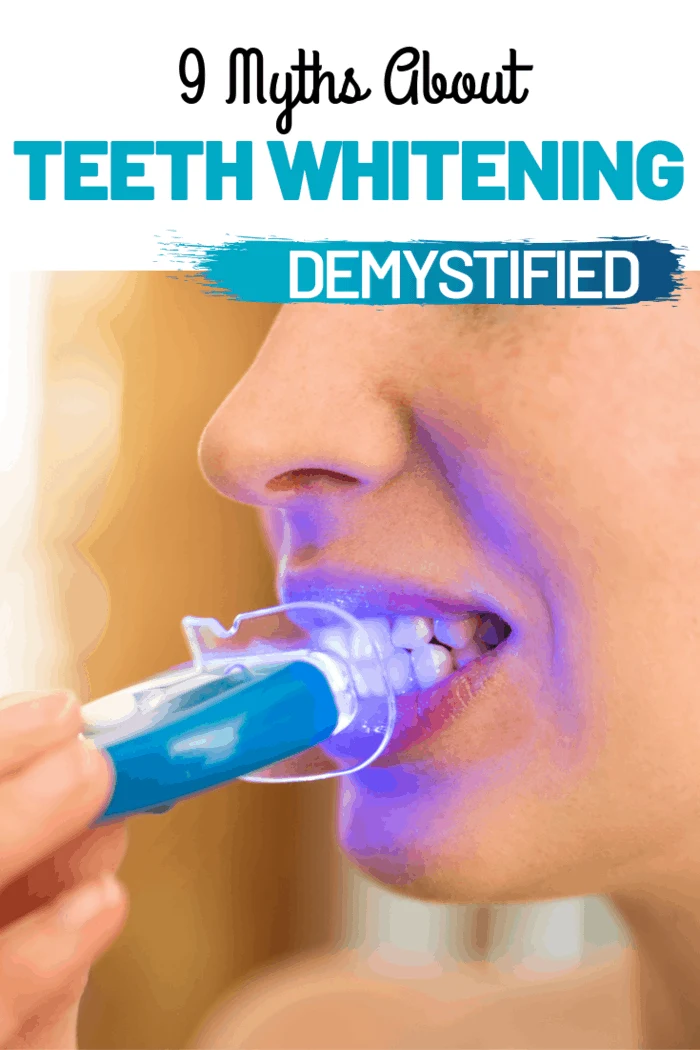 UV light is not an effective way to whiten teeth. If you use UV light to whiten your teeth, you are actually doing more harm than good. UV rays can damage your teeth, gums, lips, skin, and eyes. Since UV light is an ionizing radiation agent, it can cause cancer. It should not be used around sensitive oral tissues.
Instead, you should use LED whitening products. LED light has been proven safe to use because it is visible light (UV light is not visible). When you use tooth whitening products, the LED works with an agent that whitens the teeth. The light doesn't do anything without the other agent. The tooth agent is activated by the light and will remove stains and lighten the teeth.
Avoid using hydrogen peroxide
Please, do not use straight hydrogen peroxide to whiten your teeth. Hydrogen peroxide on its own will damage tooth enamel by creating pits in the teeth and holes in the gums. It should be avoided completely. Studies have found that hydrogen peroxide can damage the dental pulp deep inside teeth. One study in the Journal of Endodontics (NCBI) found that hydrogen peroxide triggers a mechanism that causes cells to die.
Most of the studies have looked at the short-term effect of hydrogen peroxide on teeth. Researchers are just beginning to look at the long-term effects. Since those are still unknown, it is best to avoid using hydrogen peroxide as a tooth whitener, even in the lowest doses available.
Instead, it is better to use a safe tooth whitening product that uses LED light or activated charcoal. Just be sure that the product you use does not rely on hydrogen peroxide – so read the ingredients and follow the steps closely.
What about whitening gels?
Many whitening products are gels that are painted or brushed onto the teeth. Not all of them are the same.
There are two categories of teeth whitening products. One whitens teeth with a bleaching agent. The other uses abrasive stain removers. Gels are bleaching agents, and most contain hydrogen peroxide and carbamide peroxide. Most gels need a light, like a blue LED light, to speed up the process.
It is wise to use a low-potency whitening gel and to let the process take time. Otherwise, a strong whitening gel can actually damage the teeth.
When a bleaching agent works on the teeth, it has to penetrate the enamel to reach the dentin below it. Low-potency whitening gels are available for at-home use, and they are also used in dentist offices. Before you have your dentist use a whitening gel, ask about the amount of hydrogen peroxide in it.
The biggest benefit of using a whitening gel at a dentist's office is the dentist's experience. They are familiar with the trays and can customize them to your teeth. But, if the product has too much hydrogen peroxide, at-home products might be safer to use.
Should you chew whitening gum or toothpaste?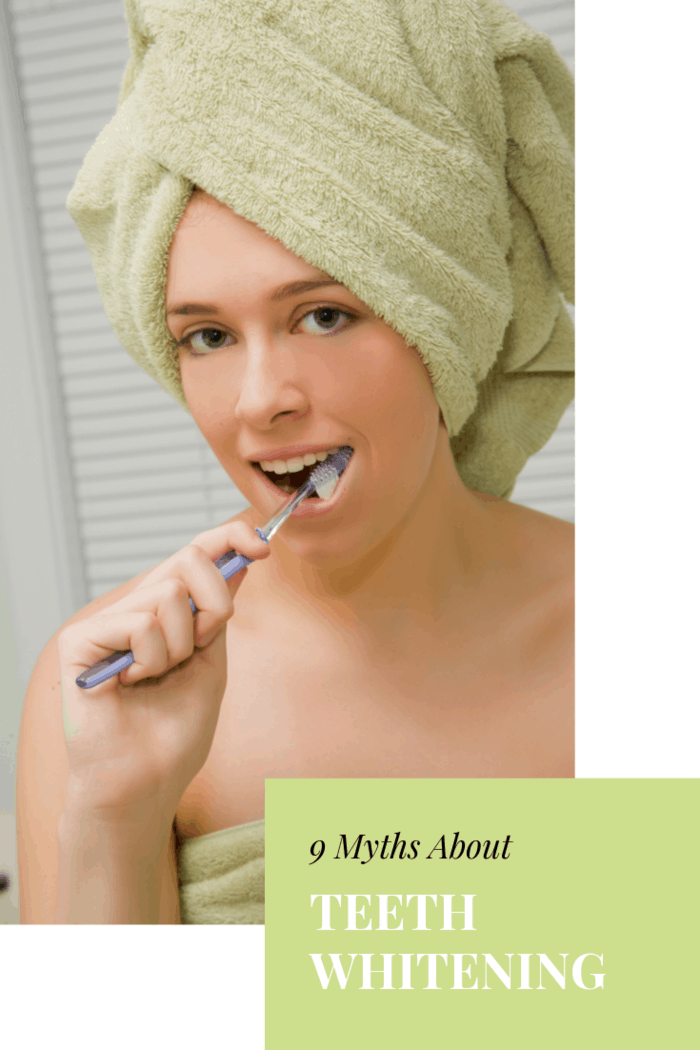 The best answer is no. These products can be incredibly damaging to the exterior of the teeth. Neither has what it takes to bleach teeth, and many have abrasive ingredients instead.
To get the teeth whiter, bleaching agents often need to be on the teeth for 20 minutes to hours. If gum and toothpaste have fluoride, you can also damage your body and mind.
Some whitening kinds of toothpaste have an ingredient called blue covarine, which can make the teeth look bright. But, this is a short-term change, and do not be confused by it. Studies have shown (NCBI) that toothpaste with blue covarine is not as effective as bleaching the teeth as whitening treatments.
Do not whiten children's teeth
There is no reason to whiten the teeth of children. It is also important for pregnant and breastfeeding women to avoid whitening their teeth. If children have discolored teeth, it might be worth investigating how much fluoride is in your water. Children are still growing, so their teeth can change over time.
The biggest reason to avoid using whitening products on children's teeth is the lack of studies that have been conducted. Because children are smaller than adults, the ingredients in whitening products, like hydrogen peroxide, can be toxic for them. Children do not always follow directions and may be more likely to swallow products than adults.
If you are looking for ways to help your children have whiter teeth, teach them to drink water or other light liquids rather than colorful juices or soda. If you smoke, do not do it around your children, as second-hand smoke has proved to increase tooth decay in children.
Oil pulling does not remove stains
While Ayurvedic oil pulling has been proven to improve oral health, it does not work to whiten teeth.
Oil pulling does help keep the mouth clean and can prevent tooth decay and gum disease. Consider the products used for oil pulling – coconut oil or olive oil. These oils do not bleach or whiten anything, so they will not do the same for your teeth.
According to Healthline, despite oil pulling not being a tooth-whitening technique, you can still get plenty of benefits from swishing coconut oil, olive oil, or sesame oil in your mouth for 10 to 20 minutes daily. Regular oil pulling has been found to kill bacteria, maintain fresh breath, and improve the health of oral tissues. Studies have also found that oil pulling also benefits overall digestive health.
Sensitive teeth can be whitened
There is a rumor that people with sensitive teeth cannot whiten them because it can be uncomfortable.
Dentists have treatments that can temporarily numb the gums and teeth during the process. There are gum guards that can also be used to keep the whitening agents from creating discomfort in the gum tissue. Some toothpaste can also reduce sensitivity and make procedures more tolerable.
Artificial teeth cannot be whitened
According to WebMD, If you have crowns or veneers, you cannot whiten them. They are made of synthetic materials like porcelain or composites, not living tissue, so they cannot be changed. If your veneers or crowns are yellowing because you smoke, drink coffee or wine, or eat berries regularly, you can only change their color by having the products replaced.erd4
Some people try to lighten their veneers or crowns (and their own real teeth) with strawberries and lemons. This will not work either. The only tried and true way to remove stains from veneers and crowns is to replace them.