Whether soft and gooey, crisp and crunchy, or fruity with sprinkles, cookies are wonderful -which is why October is dedicated to their glory.
When baking cookies, a few staple ingredients exist – sugar, eggs, butter, milk, and chocolate chips.
For those looking to spice up this classic treat, there's one ingredient you would never think to include for a unique, mouth-watering cookie – Colman's Prepared Mustard.
In honor of National Cookie Month, Colman's Mustard, known for its distinct zesty flavor, has provided a must-try recipe for Sweet and Spicy Chocolate Cookies.
These sweet and spicy chocolate cookies are the best of all worlds, chocolaty, sweet with a kick of spice.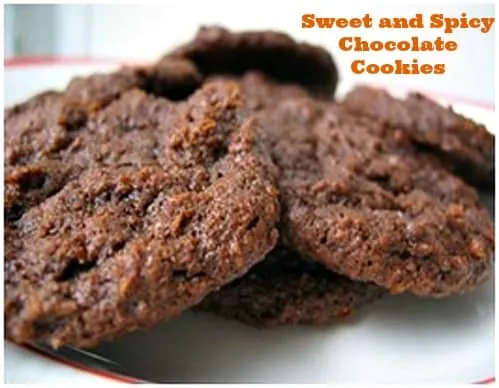 Sweet and Spicy Chocolate Cookies Recipe
Cook time:
Total time:
Makes 1 Dozen
Ingredients
3 ounces unsweetened chocolate
1 1/4 cups all-purpose flour
1 teaspoon baking powder
1/2 teaspoon cinnamon
1/2 cup butter, softened
2/3 cup plus 1/2 cup granulated sugar
1 egg, at room temperature
1 1/2 teaspoon Colman's Original Prepared Mustard
Instructions
Preheat oven to 375 degrees.
Melt the chocolate in a small heavy saucepan over low heat and set aside.
Sift together the flour, baking powder, and cinnamon, and set aside.
In an electric mixer, cream together butter and 2/3 cup sugar.
Add the melted chocolate and the egg and beat well.
Dissolve the Colman's Mustard in the heavy cream and add to the chocolate mixture.
On the lowest speed, fold in the sifted flour mixture.
Divide the dough in half.
Place each half on a sheet of waxed paper and form into a 10-inch strip.
Using the waxed paper to help, lift, and roll each strip into a 10-inch cylinder.
Wrap each cylinder in the waxed paper, twisting the ends to secure.
Chill for two hours.
Slice in ¾ inch rounds.
Bake for 15-20 minutes.
Cool and enjoy!