Nothing is better than a cool jug of classic lemonade on a hot summer day.
It's a drink that brings back feelings of nostalgia for everyone, whether your grandmother used to serve it in the middle of a sweltering afternoon, or you used to sell it at a homemade lemonade stand for 50 cents a cup.
Even better, lemonade can be turned into an adult drink pretty quickly, with a splash of vodka or rum livening things up while cooling them off.
We've gathered together a few summer drink recipes, all stemming from the classic, and whether you're serving them to guests or indulging yourself – there's bound to be something here to quench your thirst.
Tip: When using cold water, replace sugar with simple syrup; you won't have to wait for the sugar to dissolve.
Summer Drinks: Classics with a Twist
Classic Lemonade
Companies such as Minute Maid and Del's have perfected lemonade, and it can be found in almost any fast food restaurant (for example, the summer-focused flavors of Wendy's menu).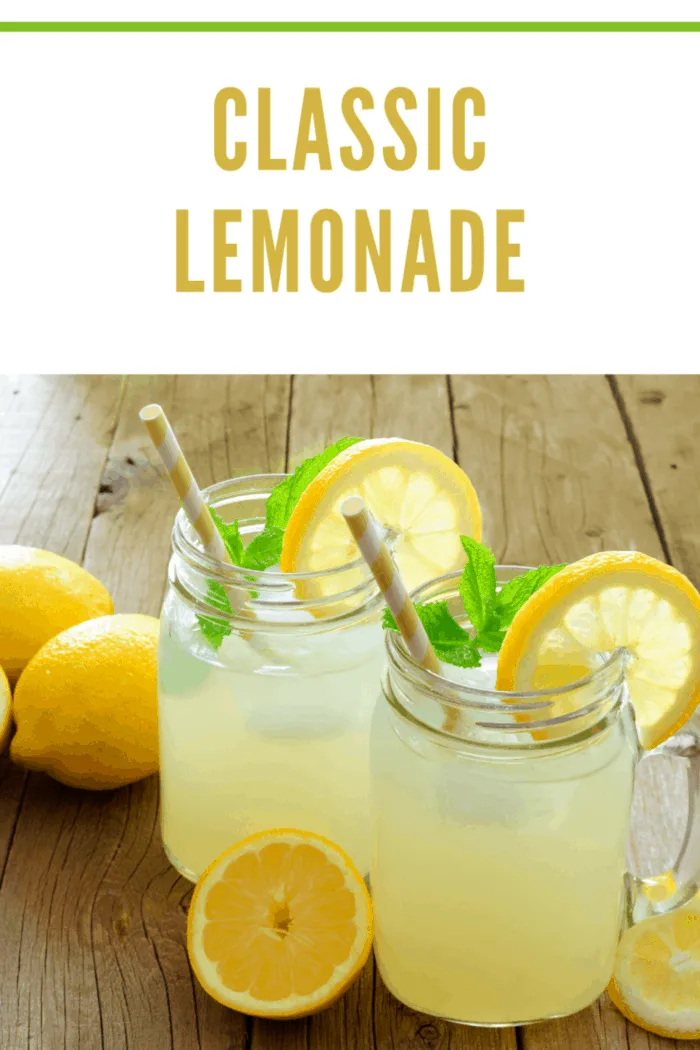 Classic Lemonade Ingredients:
8 lemons
8 cups of water
1 cup of sugar
Optional: additional lemons, sliced thin or thick, for garnishing the drinks.
Instructions:
After thoroughly cleaning all of the lemons, roll them on a hard surface, using a good amount of pressure, until they become soft under the heel of your hand.
This will loosen up all of the juice without making a mess.
Slice each lemon into quarters and put them in a large bowl with the sugar.
Using a potato masher or strong spoon, mash the mixture until all sugar is dissolved into the slices and juice.
Let the mixture sit for up to half an hour to combine the flavors better.
Strain the mixture, however, is easiest for you, into a larger pitcher.
There should be at least two cups – if not, juice more lemons.
Add the eight cups of water, stir, and give it a taste – we've cut down the sugar in this recipe because you can always add more later.
And because some people prefer a tart lemonade!
Serve at room temperature or, if you prefer, chilled.
Store the lemonade in a refrigerator for use at a later date.
Mango Lemonade
This is a spin on classic lemonades offering a tropical sweetness to the tart lemonade.
The New York Times, Mango is a flavor not often used in drinks unless you're a lover of mango lassi, a yogurt-based drink.
Recently it's become more popular as a lemonade mix, and although it might seem a bit more challenging than the traditional drink, it isn't too hard to make at home.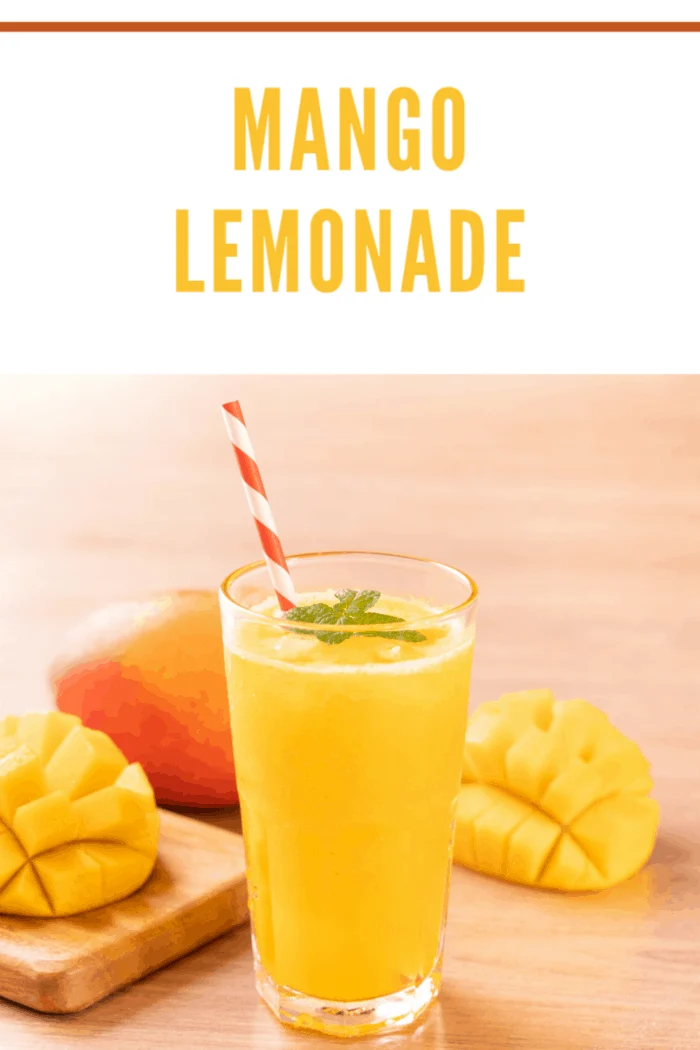 Mango Lemonade Ingredients:
Lemon juice from 5-6 lemons
½ cup sugar Tip: you can use honey as a sweetener alternative
5 cups water
1 cup of mango pulp Tip: you can cut up and pulp mangos yourself, or buy frozen cubed mango from the store and pulp when defrosted
1-2 lemons for garnishing
Mint leaves
Instructions:
Roll the lemons to release the juices as in the previous recipe.
Cut each lemon in half and squeeze the juice into a measuring cup.
If you have at least 1 ½ – 2 cups, put the juice in a medium-sized bowl with the mango pulp and sugar.
Whisk until combined. If you're using honey, make sure it is completely dissolved.
Add 5 cups of water and mint leaves – you can use a long spoon to muddle the leaves and release the flavor.
Chill in the refrigerator, and serve cold, garnished with lemon slices if desired.
Tip: More mango equals a deeper orange color, and stronger flavor.
Strawberry Lemonade
Not for everyone; this recipe is more of a twist on the original.
In the past, strawberry lemonade was actually false advertising – it was supposedly created in the 1900s when a circus worker used water-colored pink from performers' tights to make lemonade, marketing it as strawberry lemonade. (Smithsonian Magazine)
Strawberry lemonade tends to be less tart and more balanced by sweetness.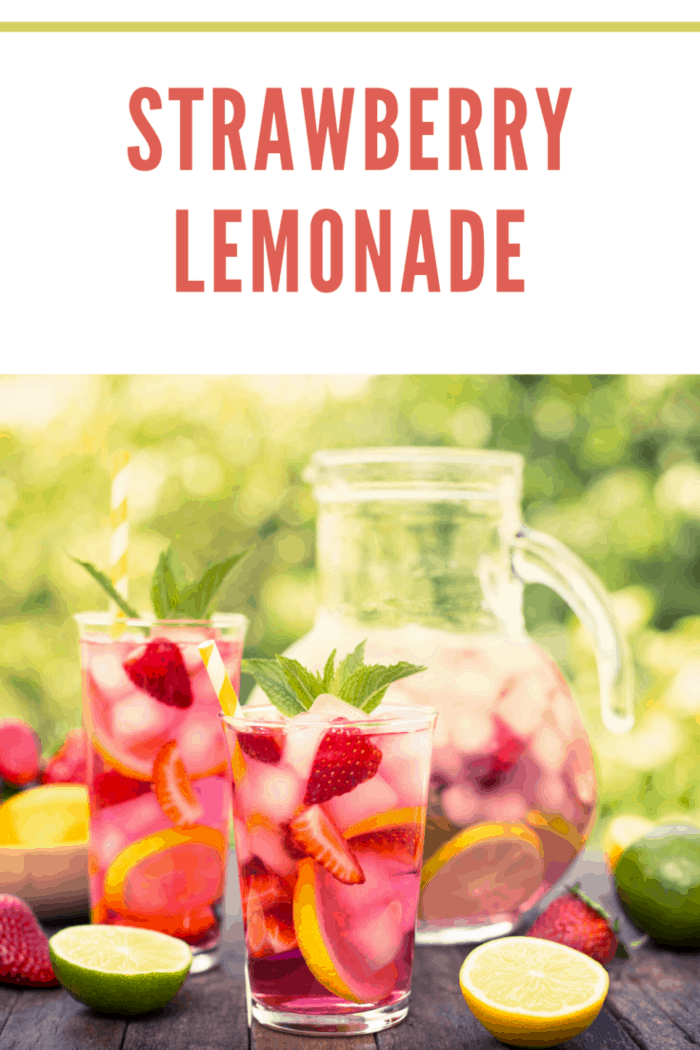 Strawberry Lemonade Ingredients:
3 cups water
5-6 lemons
1 cup sugar
½ lb (about 1 ½ cups) strawberries
Instructions:
Begin by washing the strawberries, trimming off the leaves, and halving them.
Quarter any larger berries.
Juice the lemons (if you skipped down to this recipe, roll the lemons to soften them before cutting them in half to juice).
Puree the berries by hand – with a fork – or in a blender.
Mix the puree with the lemon juice and sugar until the sugar is dissolved.
Let sit for about ten minutes to fully combine, then add water and stir.
Serve chilled or with ice – garnish with lemon if desired.
No matter what your preference – the age-old traditional recipe or something with a bit of a twist – a cool pitcher of lemonade is sure to add some satisfaction to your summer days.
Try these recipes at home for a more tailored, healthier approach to an often over-sugared beverage.
It's easy to carbonate these lemonades with a SodaStream.
If you are looking for SodaStream, do some research before you buy a model; check out the best SodaStream comparison.
For those who host, practice garnishing to impress guests with an aesthetic relaxing afternoon, and consider adding a little pep to your lemonade by spiking it with vodka or rum.