Simple Syrup. It reminds me of my grandmother. Long before time and industry, as we know it, there was a simpler existence, a corner soda fountain. Sundaes and sodas crafted from homemade flavors making even the simplest taste seem extraordinary. It was while Charlotte the Great worked at a Soda Fountain that the Peanut Butter and Pickle Sandwich was introduced to my family.
While the traditional soda fountain corner shop has closed, we can take our sips to a homemade old-fashioned sweetness with this simple vanilla syrup recipe.
Try it in Coca-Cola, Pepsi, Orange Soda, and more with a flair for flavor! A little or a lot, it's up to you.
This recipe is a 2:1 simple syrup. More common is the one-to-one: equal parts sugar and water.
This method uses the heating process. It's less work and has a longer shelf life because it has been sterilized by the higher temperature. You could also do a cold press, where you combine the ingredients in a jar, put on a lid, and shake vigorously until the sugar dissolves.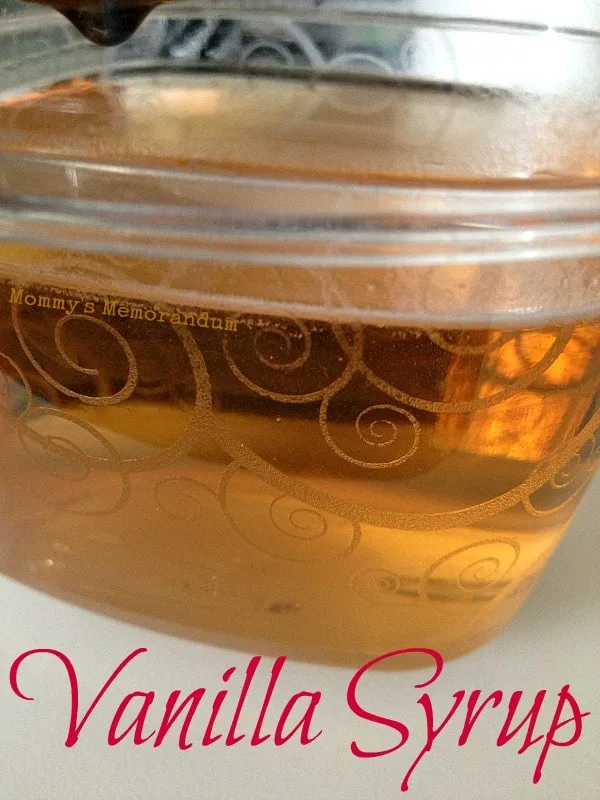 Old Fashioned Vanilla Simple Syrup Recipe Ingredients:
1 cup water
2 cups sugar
1-1-1/2 tsp vanilla extract
Old Fashioned Vanilla Simple Syrup Recipe Directions:
In a saucepan over medium heat, heat the water and sugar, stirring until the sugar is dissolved.
Stir in the vanilla extract.
Let simmer for 5 minutes; stirring occasionally.
Store in an airtight container, in the refrigerator for up to two months. (if you do this recipe as a cold-press, one month)
Old Fashioned Vanilla Coke Recipe
Pour 2-3 teaspoons of Old Fashioned Vanilla Simple Syrup into a tall glass.
Add ice. Pour 1-1/2 cups of Coca-Cola.
Stir gently and enjoy!