If you're not a morning person, whipping up an elaborate breakfast can be tough. Who wants to putter around their kitchen when they're barely awake, right?
Yet, breakfast is the most important meal of the day, says Mental Floss. If you want to be moderately healthy or not hungry, you can't afford to skip it. So let's make your mornings a bit more bearable with these easy breakfast ideas.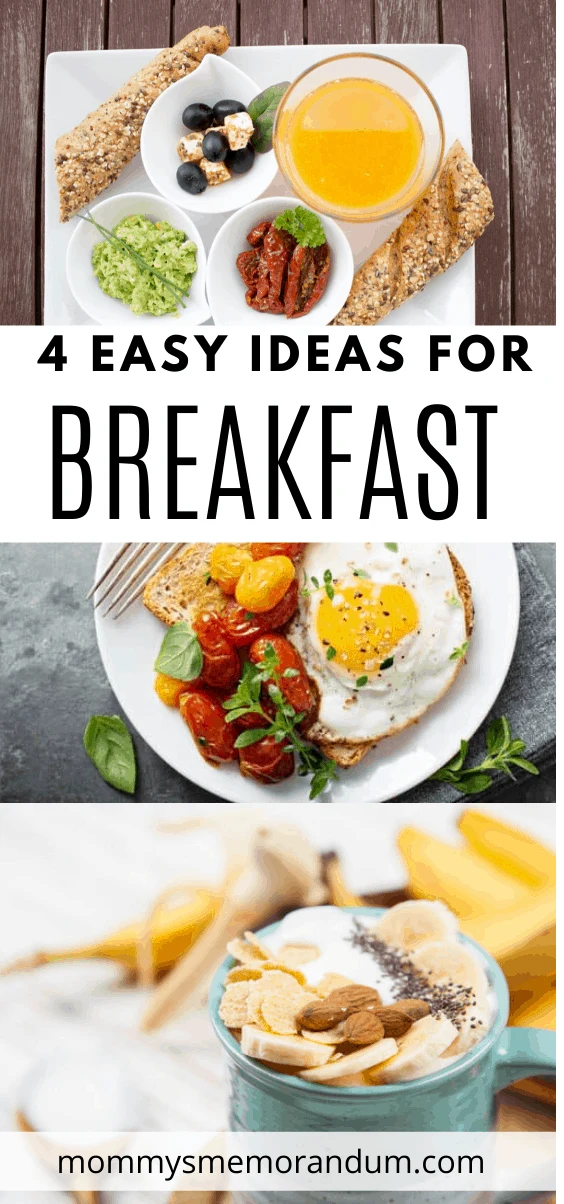 Start Your Day Sunny Side Up: 4 Easy Breakfast Ideas
Egg Bake
Eggs are easy to make, but let's face it: They can be messy.
Cracking eggs can be disastrous if you're half asleep and your kids are wreaking havoc on your house while getting ready for school. (hello, scrambled eggshells!)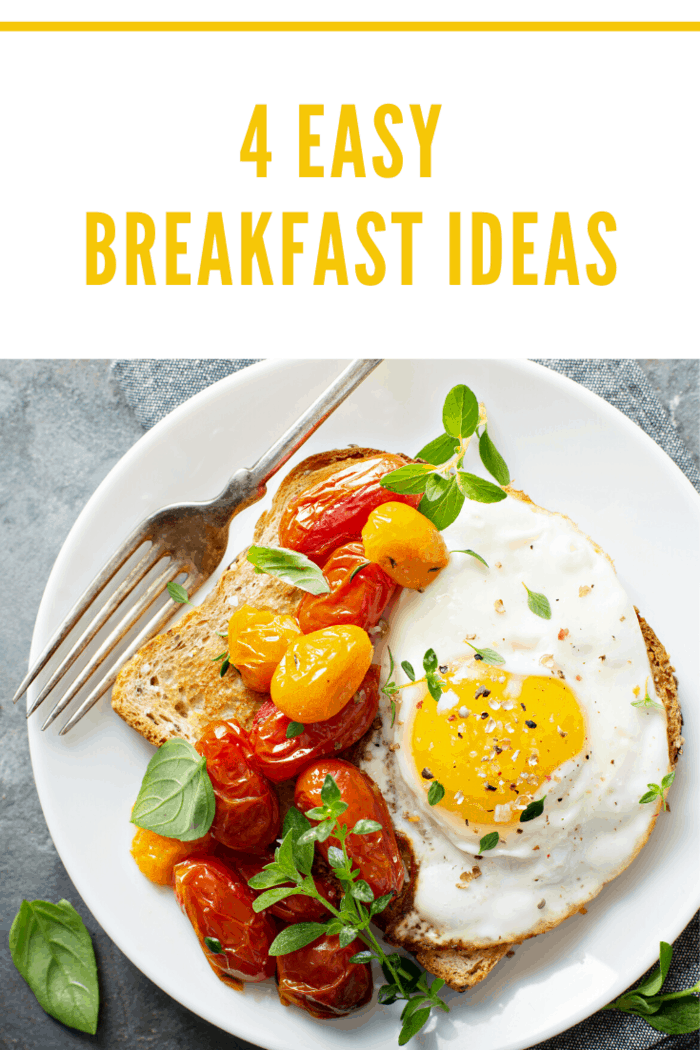 Here's how to minimize morning madness and still enjoy an egg or two:
Crack and beat your eggs the night before.
Season them to your heart's content.
Set them in the fridge in a covered glass bowl.
When morning comes, grab some sausage, bacon, or veggies and put them in a casserole dish along with the egg mixture. Bake the casserole at 360DGF for about 20 minutes, and voila – Breakfast is served!
Yogurt With Nuts
If you don't even want to go near your stove in the morning, rest assured, you won't go hungry.
You can still have a nutritious breakfast without having to turn your oven on.
Grab your favorite Greek yogurt, stir in some unsalted mixed nuts, and enjoy!
When you choose nuts to add to your yogurt, stay away from peanuts. They won't taste great, and they aren't the most nutritious nut available. Instead, buy mixed nuts that don't include peanuts.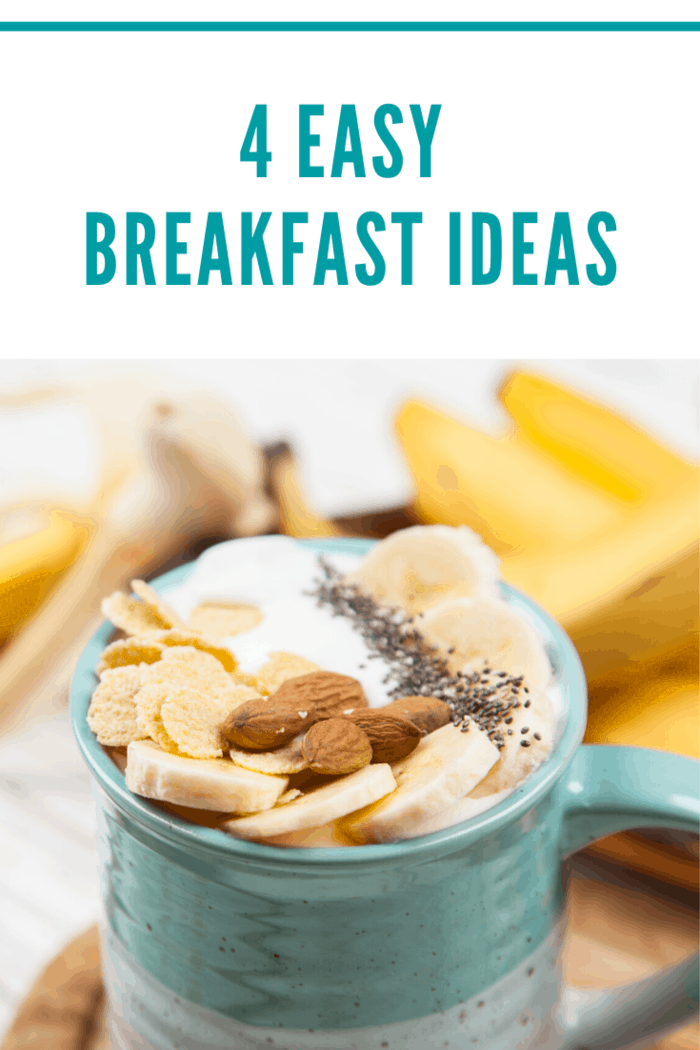 The best nuts for your yogurt are:
Almonds
Walnuts
Cashews
And pistachios.
Nuts may be high in calories, but they are chock full of healthy fats that will keep your cholesterol in check and your heart healthy. Some studies show they can even help with weight loss if you're trying to shed some pounds (Healthline).
Also, they will give your yogurt an interesting, semi-sweet nutty profile that won't leave you craving other food.
Simple Smoothies
Ever thought of drinking your breakfast?
It turns out that sipping your breakfast still counts as a meal. No, we don't mean something absurdly unhealthy like a Pepsi or even a glass of juice.
Make an easy breakfast smoothie if you're mentally over breakfasts, but your stomach is rumbling. According to Cooking Light, there are ways to make your smoothie healthy; some can be made with no more than three ingredients (Redbook).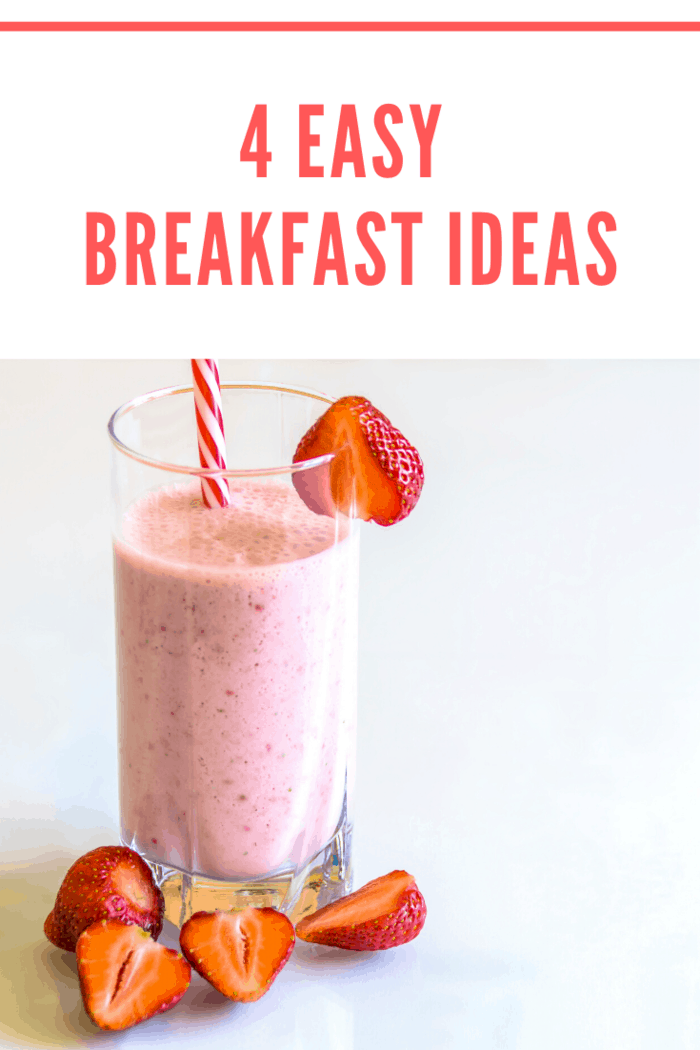 The Mother of Easy Breakfast Ideas: Order In
Not even willing to drag out the blender for a breakfast smoothie?
You can always order your breakfast in.
Plenty of bakeries, pastry shops, and diners are at your beck and call from dawn till late morning. Companies like The Simply Eggless Bakery are ready to cater to you even if you have food allergies or specific dietary needs.
Even if you order in or pick up your breakfast every now and then, you'll come to enjoy mornings more. Treat yourself to some hassle-free mornings without having to assemble anything.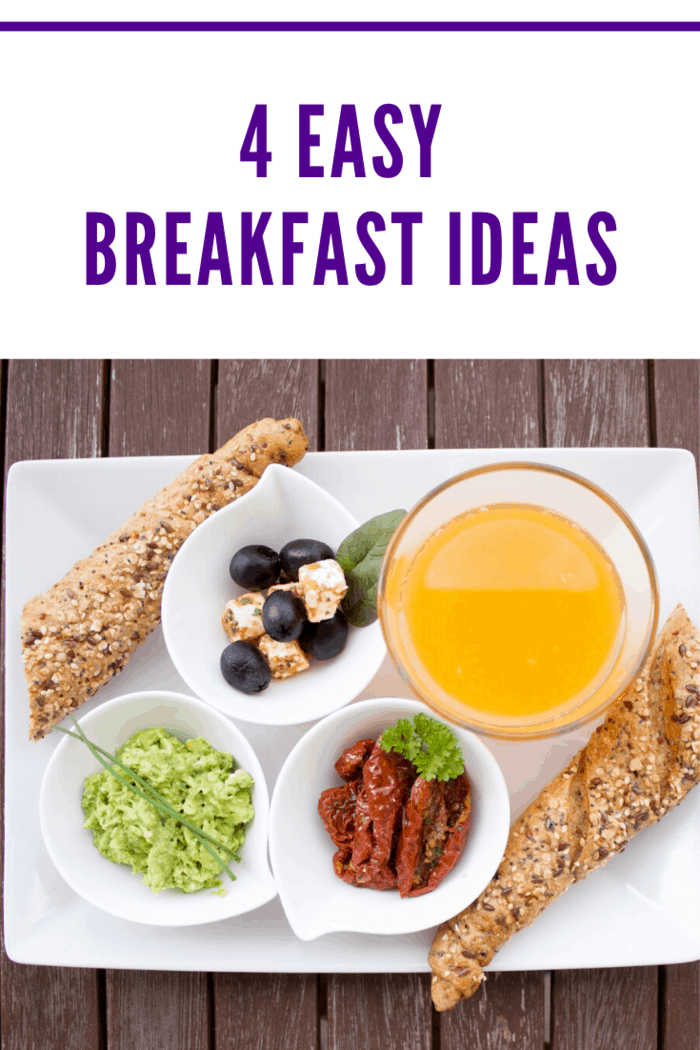 Easy Street
Can these easy breakfast ideas make your life much easier and more pleasurable? We hope so.
For more hacks and ideas on how to make your life a little easier, visit our blog regularly. We're here to help you enjoy every moment of the day.