While those heading out for holiday or enjoying the weekend might prefer warm and sunny temperatures, those working on factory floors really experience several problems under such weather conditions.
High temperatures in industrial settings can increase health risks as well as equipment damage say the experts at DXP.
And this can result in reduced productivity.
Plus, it can potentially harm factory employees.
Therefore, it's imperative to implement proper cooling solutions.
But how do you go about it?
Keep reading to find out!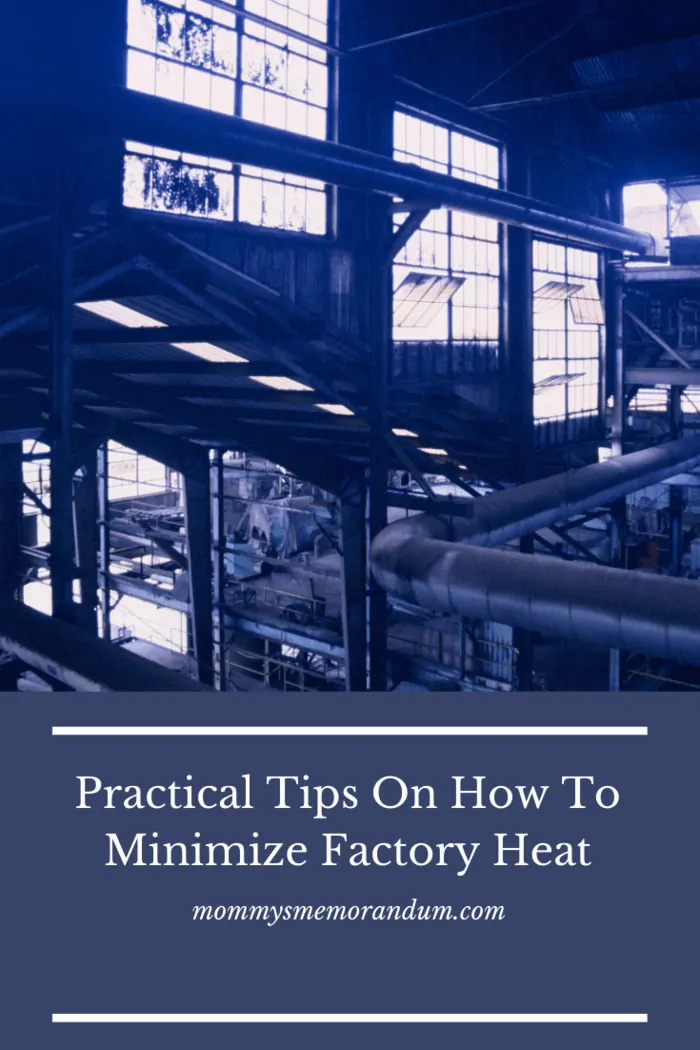 Open All Doors and Windows
If the temperature gets too high in your plant, and you need to cool it down instantly, you may want to try a manual method.
But in more extreme cases, this might not be enough because its effectiveness depends on your building's setup.
This is the simplest method, but it might not be enough to fix the problem permanently.
Opening the doors and windows can improve circulation, allow hot air to escape, and reduce the building's temperature.
Since warmer air rises, opening higher windows can be of great help.
Build With Temperature Control in Mind
While this method may not work if you need instant results, it's one of the most effective ways to control the temperature.
If you're setting up a new facility, or have the chance to remodel it, give this strategy a try.
Designing a factory with temperature control in mind can go a long way in preventing heat-related problems, explains Omega.
Avoid nooks, tightly packed areas, or crannies unless they're absolutely necessary.
Incorporate oriented windows and spread-out equipment.
You also want to make sure that your windows are properly shaded.
Plus, installing a reflective roof and utilizing glass materials can also help in cooling your plant.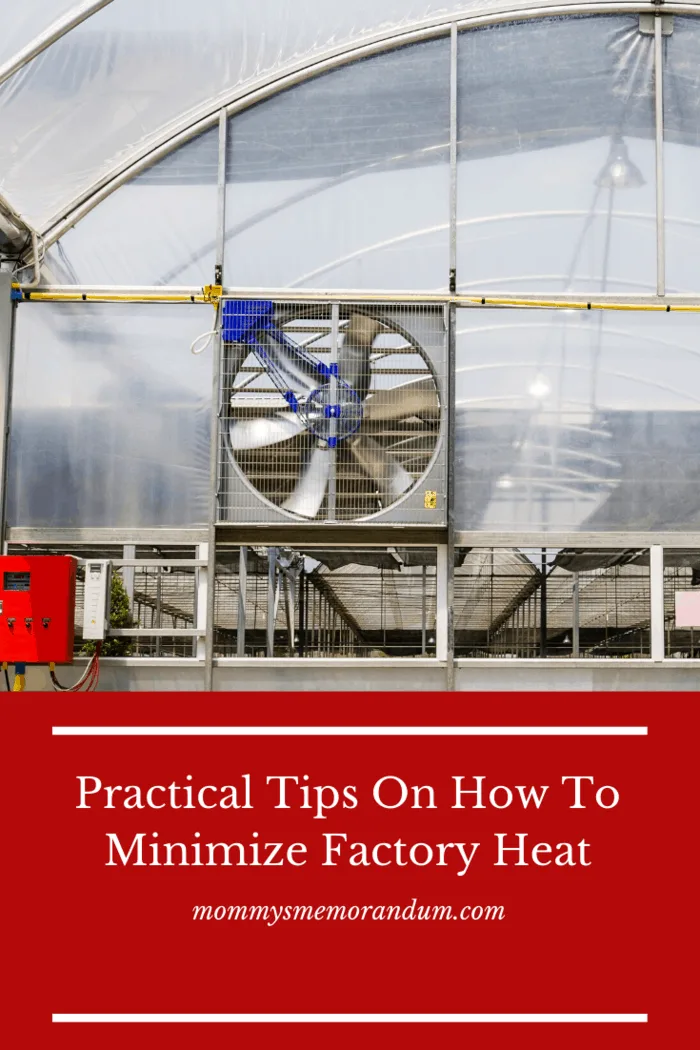 Install Air Conditioning Units
Another popular cooling technique in industrial and commercial settings is air conditioning (AC).
Generally, AC units use chemical compounds referred to as refrigerants to lower the temperature of a building.
Fans contained in the units pull in warm air, which is then moved over coils featuring refrigerants.
These chemicals are highly prone to evaporation, so they turn into gas when the air passes through them.
And in the process, they absorb heat from the air, hence reducing their temperature.
This cool air is then pumped back into the building.
The compressor subjects the refrigerant gas to intense pressure, converting it back into a liquid.
The extra heat produced in the process is then pumped vented out of the building.
However, it's important to note that air conditioning only works for smaller areas.
Still, for a larger industrial facility, you may want to consider utilizing a huge, centralized cooling system together with portable air conditioners.
Portable AC units are commonly used as spot coolers and operate where central cooling systems aren't able to sufficiently reduce the temperature.
Certain equipment, such as servers in big data centers, need spot coolers to operate reliably and avoid overheating.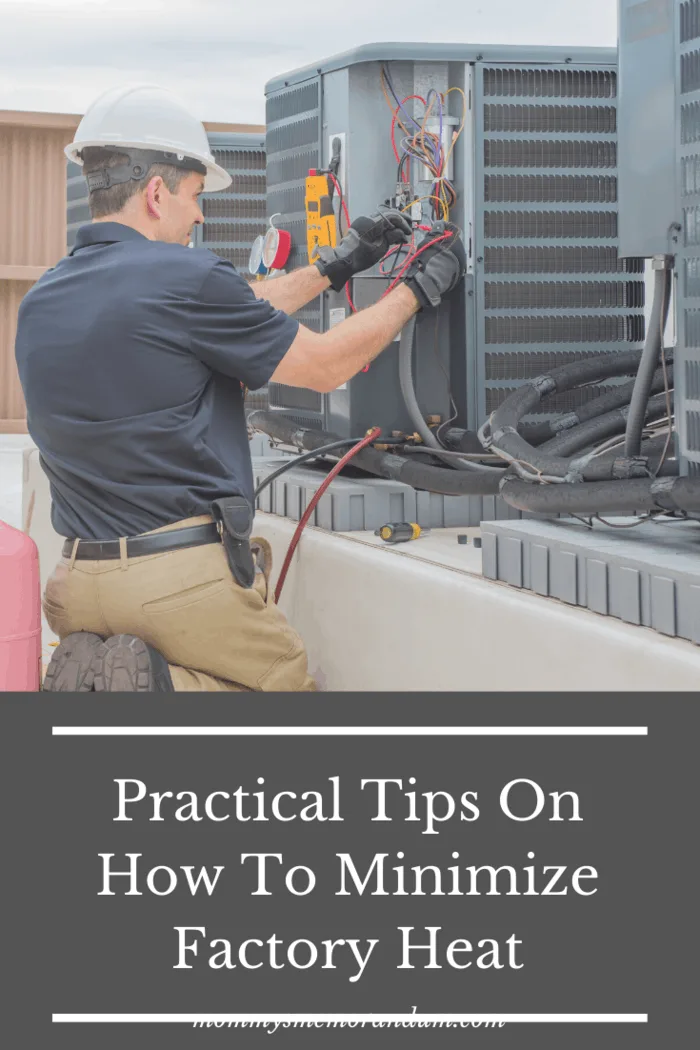 Incorporate Industrial Chillers
Industrial facilities often utilize chillers, which eliminate heat from water as well as other liquids through vapor-compression or the absorption refrigeration cycle.
This, in turn, cools industrial equipment or indoor space.
Certain chillers are used in tandem with AC or air conditioning equipment to minimize heat in an industrial plant.
The chiller cools water or any other liquid, which is then pumped into an AC's coil system.
At times, chillers are used to cool and dehumidify the air inside a building or to lower certain equipment's temperature.
The air might be pushed via the chilled water to lower the temperature of indoor space or can be pumped directly to a piece of machinery to minimize its temperature and safeguard it against overheating.
A facility might have one, big, centralized chiller or multiple, decentralized chillers.
And they can be water-cooled or air-cooled.
Water-cooled systems often utilize water for the cooling process, whereas air-cooled units utilize air, which is circulated through the system with a fan.
Vapor-compression chillers are generally mechanical and are powered by a gas turbine or an electrical motor, explains Qats.
Absorption chillers, on the other hand, need minimal electricity to operate and rely on a heat source like steam or combustion.
But they do take more space.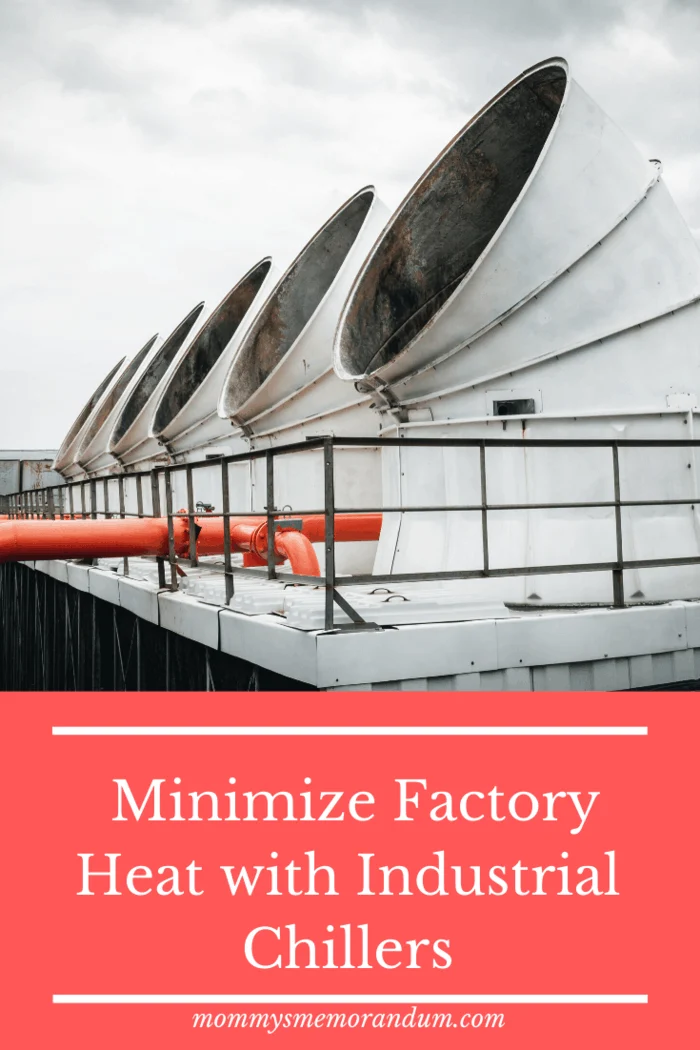 Why is Process Cooling Important?
Temperature control comes with numerous benefits.
And this is particularly important for those who work on factory floors.
North Slope Chillers says that with an efficient process cooling system, you can:
Avoid Health Risks
For those who work on a factory floor, prolonged exposure to heat can present several dangers.
Spending time in poorly-ventilated areas can prevent the body from maintaining a healthy temperature.
And this triggers serious symptoms such as heat cramps, heat exhaustion, and even heat stroke.
If you work in multiple areas that feature different temperatures, you may want to dress in layers.
This will ensure that you're always wearing the right type of clothing.
When the conditions are cooler, you'll be able to work more comfortably and efficiently.
When you're overheated, you'll need to take frequent breaks.
It's always better to prioritize safety over efficiency.
So, take the right steps to minimize heat on the factory floor and keep your employees out of danger.
A comfortable work environment can significantly improve productivity.
Prevent Equipment Damage
Heat can severely affect the health of employees and also cause intense destruction to your equipment.
Plus, heat can reduce production levels by causing machinery to operate less efficiently or even break down completely.
Enhance Productivity
When equipment fails because of heat, the issue can be difficult to spot since the damage is often internal.
At first glance, the components might appear to be functioning appropriately.
It takes extensive testing for the damage to be identified.
And this results in more downtime as well as lost productivity.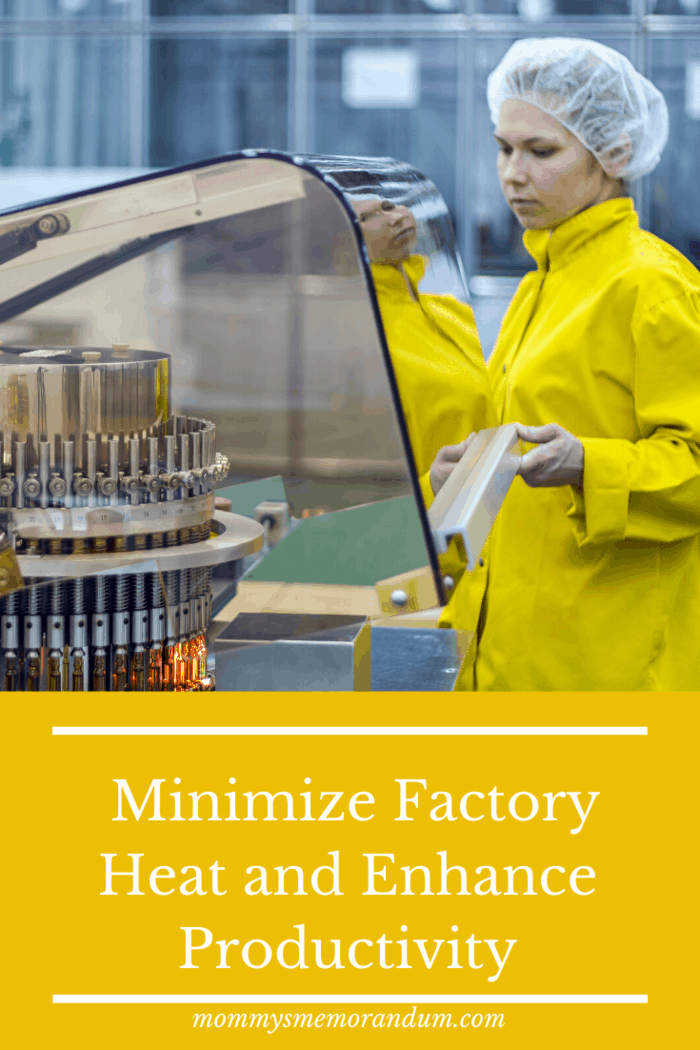 The Bottom-Line
Working in an intensely heated environment can be overwhelming.
Plus, it can lead to equipment damage and reduced productivity.
Installing process chillers at your plant can go a long way in curbing this menace suggests Westland HVAC.
Just be sure to find a model that's well-suited to your specific needs.
This will ensure that you get the most out of your application.