SMIRNOFF Wild Honey Flavored Vodka is a new confection flavor that is the perfect addition to Thanksgiving. It's time to gather with loved ones to celebrate our gratitude, eat a feast of delicious food and toast the holiday season's kickoff. Smirnoff can complement your seasonal fare with a signature cocktail.
SMIRNOFF Wild Honey Nut Cake Drink Recipe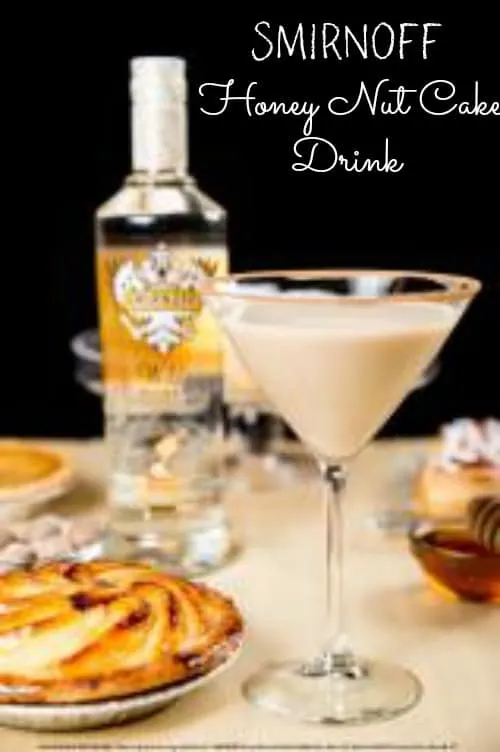 Mommy's Memorandum is not advocating the abuse of alcoholic beverages and hopes that if you try the recipe and other material provided on this site, you do so with moderation and caution. It is not intended to promote misuse of alcohol, alcoholism, hazing, binge drinking, or any other form of alcohol abuse.
Mommy's Memorandum cannot take any responsibility for these drinks' effect on people. Some drinks may be bad for your health, but they have been included more as a novelty. If you make them, please do so responsibly.
SMIRNOFF Wild Honey Nut Cake Ingredients
1 oz. SMIRNOFF Wild Honey Flavored Vodka
0.5 oz. Hazelnut Liqueur
0.5 oz. Creme de cacao
1 oz. Cream
SMIRNOFF Wild Honey Nut Cake Preparation
Add ingredients to an ice-filled shaker. Shake and strain into a martini glass.
Garnish: Grated nutmeg
SMIRNOFF Wild Honey Nut Cake Glassware
Martini Glass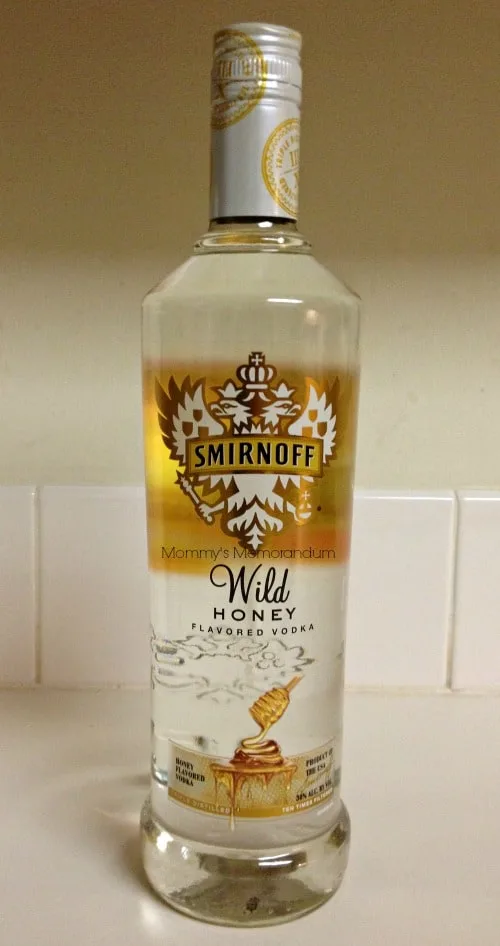 History Of SMIRNOFF Vodka:
It was the 1860s in Moscow when Pyotr Smirnov founded his vodka distillery. It was under the trading name PA Smirnoff. HE pioneered charcoal filtration, becoming the first to utilize newspaper ads, along with charitable contributions to the clergy to hush the anti-vodka sermons.
By 1886, Smirnoff dominated the Moscow market. The Smirnoff brand was a Tsar favorite.
Pyotr died and was succeeded by his third son, Vladimir Smirnov, who grew to produce and sell more than 4 million cases per year.
The Russian vodka industry was nationalized by the Tsar in 1904, forcing Vladimir Smirnov to sell the brand and his factory. In 1917, the Smirnov family fled the country during the October Revolution.
By 1920, Vladimir Smirnov re-established a factory in present-day Istanbul and then four years later moved to the Ukraine where he sold his vodka under the French spelling of his surname, Smirnoff. The business was not nearly as lucrative as it had been in Russia.
Rudolph Kunett, a Russian who had emigrated to America, had been a supplier of grains to Smirnoff in Moscow before the Revolution. In 1933, Kunett purchased the right to sell vodka in North America. The business was failing.
Kunett, by 1938 could not afford to pay the sales license to keep his vodka business going, so he contacted the president of Heublein, John Martin, who agreed to buy the rights to Smirnoff for the value of the distilling equipment. While his board thought he had lost his mind, Martin changed the product to use a whiskey cork, since Americans were traditionally whiskey drinkers, and branded the vodka as "White Whiskey" with "No taste, no smell." Sale increased.