The SmartBones information, product samples, and gift cards, and have been provided by PetMatrix. All opinions are my own.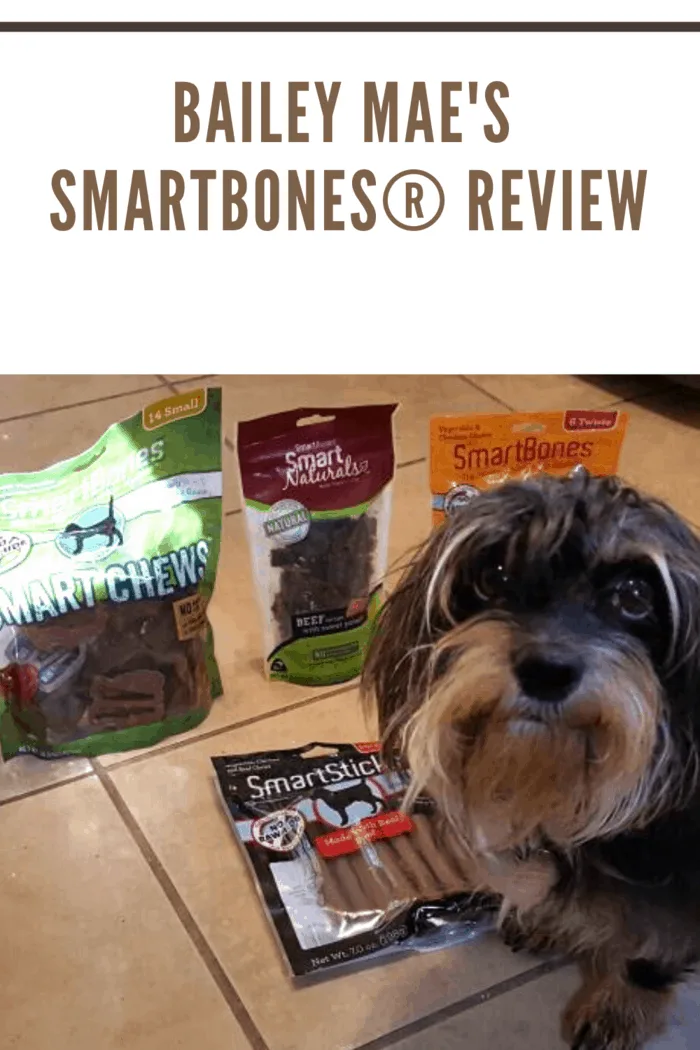 She loves rewards and mentions the word "treats" and she's on alert.
Make the treats SmartBones and she won't let us forget.
Here is a video of her reminding my husband where he put the SmartBones, and that her cuteness alone should make him want to just give them ALL to her.
While Bailey Mae loves the taste of SmartBones®, I love that they are a healthy alternative to Rawhide.
SmartBones® are easily digestible and help my furbabies maintain healthy teeth and gums.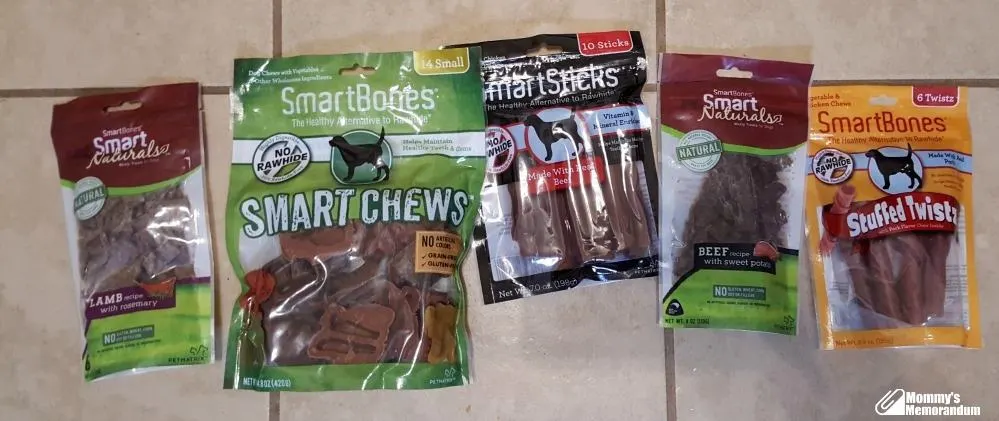 For those of you who may not be aware, rawhide is the inner hide from a cow or other animal that is chemically processed to remove hair and other materials.
The rawhide is then ground, or used whole and is formed into various dog chew shapes.
Rawhide, according to many vets, may be exposed to certain health risks such as stomach and intestinal blockage and ingestion of toxic chemicals that are used to process rawhide chews.
Another great thing about SmartBones® is the selection of products available.
Each product line has several flavor choices to treat your pet.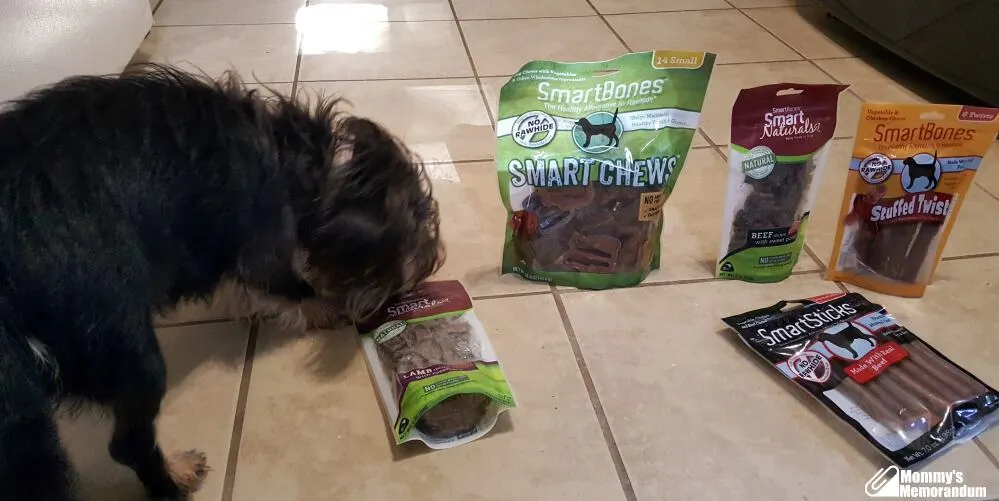 We received:
SmartBones® Stuffed Twistz. These are Bailey Mae's favorite, they are stuffed with pork flavor chew inside.
SmartBones® SmartChews are made with REAL CHICKEN and wholesome VEGETABLES. These fun animal shape chews are grain-free and have a scrumptious taste dogs can't resist!
SmartBones® Smart Sticks Made with REAL BEEF.
SmartBones® Smart Naturals in Beef and Lamb.
All SmartBones® are vitamin and mineral enriched and help maintain healthy teeth and gums.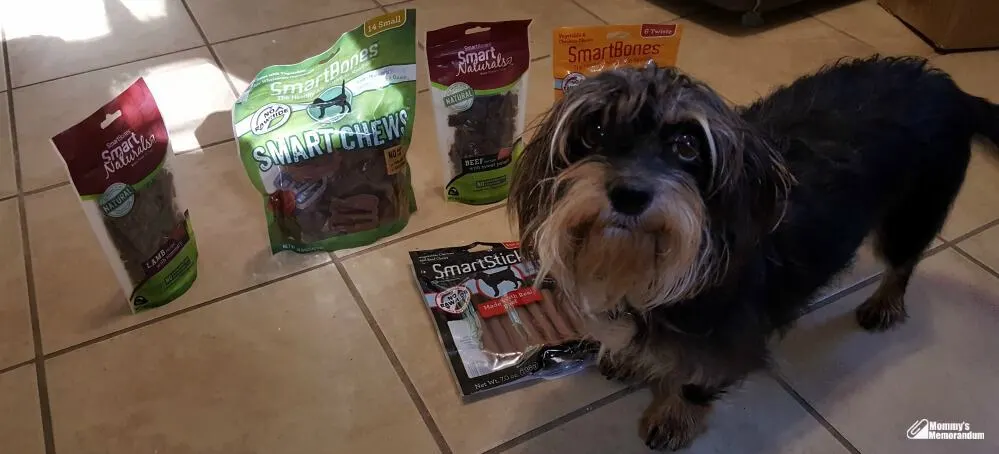 The selection is great and SmartBones' outer layer is made of wholesome, flavorsome vegetables including corn, sweet potatoes, peas, and carrots.
This delectable layer is then combined with an irresistible inner layer of real chicken, for a scrumptious taste dogs can't resist!