Slow-Cooker Jambalaya
Mardi Gras, French for Fat Tuesday, refers to the practice of indulging in rich, fatty foods just prior to Ash Wednesday, the official start of ritual fasting and the Lenten season. Inspired by a melding of spicy, Southern-inspired ingredients, many Mardi Gras dishes are best prepared and served in a slow cooker.
Vicky Braun, inventor of the Lid Pocket (www.lidpocket.com) – a hands-free lid solution for most slow cookers – shares her favorite fix-it-and-forget-it slow cooker Mardi Gras recipe for Jambalya.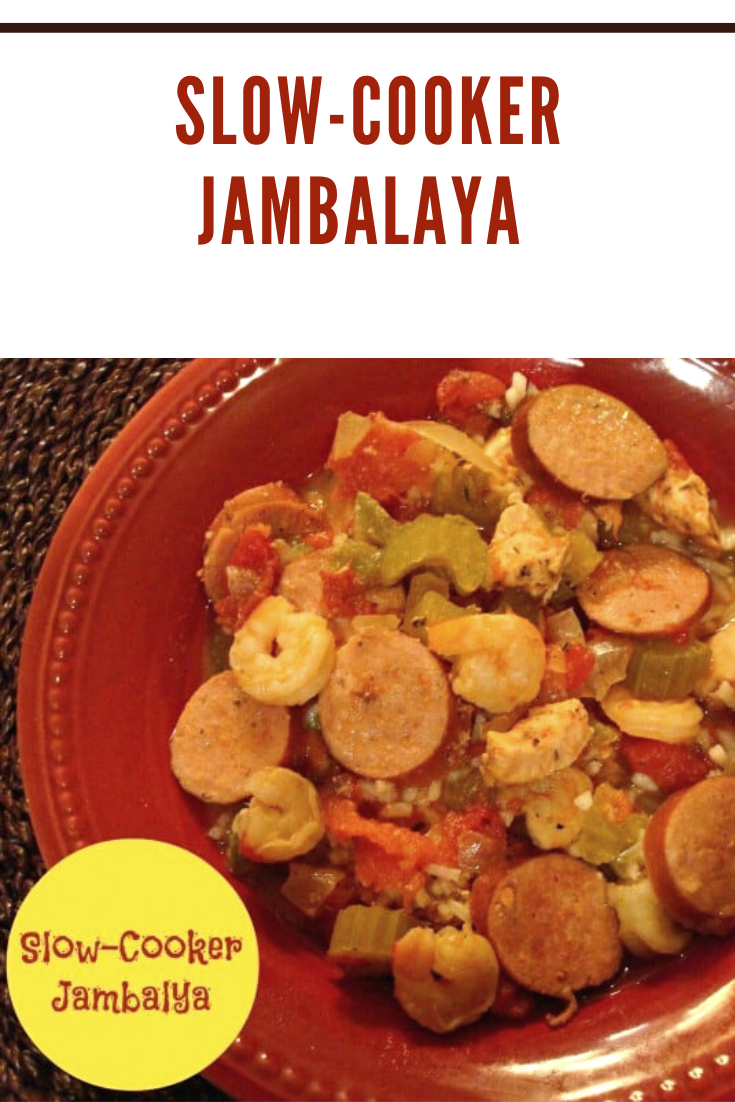 Slow-Cooker Jambalaya Recipe Ingredients:
1 pound skinless, boneless chicken breast halves – cut into 1-inch cubes
1 pound sausage (Andouille, Polish or Jennie-O turkey sausage) sliced
1 (28 ounce) can diced tomatoes with juice (drained)
1 large onion, chopped
4 cloves garlic, chopped or pressed
1 large green bell pepper, chopped
1 cup chopped celery
1 cup chicken broth
2 teaspoons dried oregano
2 teaspoons dried parsley
2-3 teaspoons Cajun seasoning
1/2 teaspoon cayenne pepper
1/2 teaspoon dried thyme
1 pound cooked shrimp without tails (add last 30 minutes)
2 – 2.5 cups cooked rice – brown or white (stir in 10 minutes before serving)
Slow-Cooker Jambalaya Recipe Directions
In a slow cooker, combine all the ingredients above except the rice and shrimp.
Cover and cook 6 to 8 hours on LOW or 3 to 4 hours on HIGH. Stir in the shrimp during the last 20 minutes of cook time.
Stir in cooked rice 10 minutes before serving. Serves 10-12
Be sure to "Like" the Lid Pocket on Facebook for more of Vicky Braun's favorite slow cooker recipes. Visit www.lidpocket.com to order a Lid Pocket for $9.99, plus S+H.