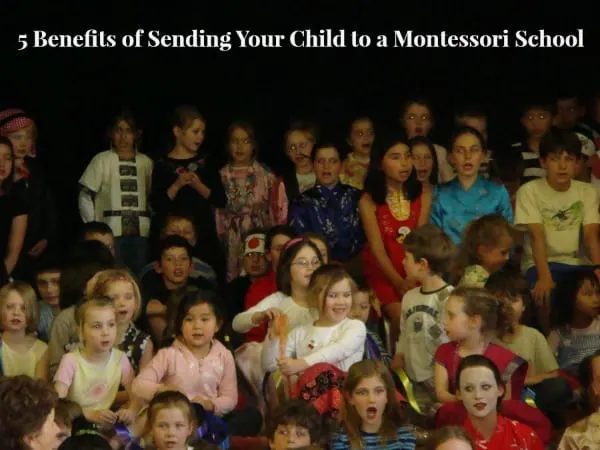 When you're a parent, there are so many choices that you have to make when it comes to your child's development. And definitely, one of the biggest ones, is deciding what kind of school to send them to. It has to be one that provides a quality education. It has to be one that will meet your child's social needs. And, it has to be one where you can see your child remaining for several years.
As you're trying to figure out which school fits into all of that criteria, have you ever considered sending your child to a Montessori school? If you're interested in knowing some of the reasons why it's becoming one of the more popular (and proven) ways to educate children, we have provided five of its top benefits below:
A Montessori school encourages your child's individuality. It's a wise man who once said that you're not raising a child to be what you want them to be, but who they were meant to be. And that's a philosophy that Montessori schools wholeheartedly agree with. That's why their classrooms are set up in such a way that your child is able to learn at their own speed. Therefore, it's not uncommon for there to be children of more than one age in each classroom. Kids are able to move forward when they are ready rather than based on how old they are.
A Montessori school lets your child move around freely. Being that a Montessori environment strongly supports independence, this means that your child is able to move freely throughout the classrooms if they need to get certain materials, etc. This teaches them how to develop self-control while also promoting responsibility without feeling forced to do either.
A Montessori school teaches your child practical life skills. Education is not just about what a child learns in their books; it's also about learning practical life skills too. So each day, your child is given classroom chores. Plus, they are also provided with the tools that they need in order to cultivate strong conflict resolute skills as well.
A Montessori school helps you child to solve their own problems. One more reason why sending your child to a Montessori school can work to your child's advantage is that it helps them to learn how to solve their own problems. Being that the classrooms do all that they can to keep their environment as peaceful as possible, kids have a calm and patient space where they can think, process and figure out what choices are best for them.
A Montessori school introduces your child to different cultures. Say that you were considering a school like Lamplighter Montessori School. Another reason why it's the kind of school that you should strongly consider is because a Montessori school builds its foundation based on respect for humanity and earth as a whole. With this kind of sensitivity, your child can develop a strong sense of community, including an appreciation for other cultures and overall diversity. And being that by 2050, it is projected that there will be no clear racial lines, this is a relevant approach in our modern times throughout the academic career in preparation for the workplace. For more information on Montessori schools in your area, go to your favorite search engine and put "Montessori schools" along with the city and state in your search field.