Practical parenting hacks await! Discover must-know tips for new moms – from soothing tricks to time management secrets.
First-time moms find it very difficult to navigate through the first weeks of having a newborn baby. All of that stress, depression, and sleepless nights might make you think about whether you do it right. When you don't know what to do, there are a few tips that you should know. Read on and go through them all!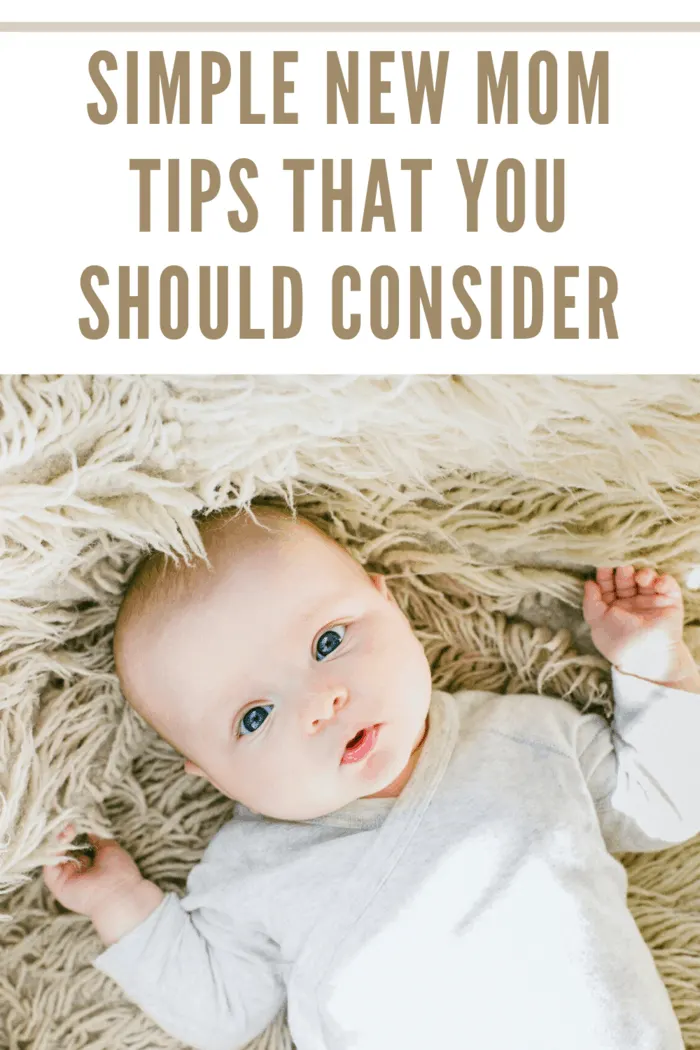 Simple New Mom Tips That You Should Consider
Get fewer newborn clothes
As soon as you find out that you will be having a baby, you will run out to the store to get all those cute baby clothes.
Getting too many newborn clothes will only drain your budget and leave you with a pile of unused clothes a few weeks before the birth.
Why?
Your baby will likely wear those clothes only for a few weeks before it outgrows them.
For convenience, make sure that you have 6 to 10 baby outfits that match the season. If you have more than that, you can leave the tags on and change them for a bigger size.
It is okay to go outside
Many new moms might be afraid to take their babies outside.
But, keep in mind that a little sunshine will stimulate vitamin D creation; the fresh air and sun will benefit both the mom and the baby.
However, make sure that you don't take the baby to overcrowded areas.
Newborns have a young immune system, so you should keep them away from germs.
During this time, it is a good idea to have a newborn photoshoot.
Specializing in newborn photography, a photographer knows how to work her magic in photographing your precious baby so that you have memories that you can treasure for a lifetime.
Get a post-pregnancy belt
A post-pregnancy belt will support the muscles, as they are quite weak.
Also, it will enhance the natural process of returning the organs to their initial position.
They can be worn after giving birth, but you should always consult with your doctor.
When they approve that you can use a belt, you can order it online and receive it in your home.
Wear it for 10 to 12 hours per day for the best results.
A post-pregnancy belt is worn from 6 to 8 weeks after giving birth.
Simple tricks to calm the baby
As soon as the baby starts crying, you will want to comfort it until it stops.
But sometimes, this can mean a sleepless night.
There are so many ways to help your baby calm.
Swinging is the most commonly used one.
It is easy and simple, but you need to make sure that the head and neck are supported.
Another great trick is swaddling. Babies like this feel as if it mimics their position in the womb.
You might also want to try playing white noise, says Healthline. White noise is a sound that masks other sounds in the environment.
Surprisingly, it really works. It is not only for babies but it is recommended for adults disturbed by sounds when sleeping.
Search for white sound videos and play them at a safe volume.
Taking showers when no one is around is tricky.
Place your baby on a bouncy chair near you so that you won't have to think whether the thing you hear is your baby crying.