Humidifiers are a great tool when it comes to keeping the room moist during winter. And, I believe that most of us will agree to the point without a second thought. However, many people out there wondering whether a humidifier can get them sick or is it just a rumor, right?
If you are one of those fellows looking for the answer, we assure you that you have landed at the right place. Here is how Can You Get Sick from a Humidifier and what you need to do to avoid the health risks.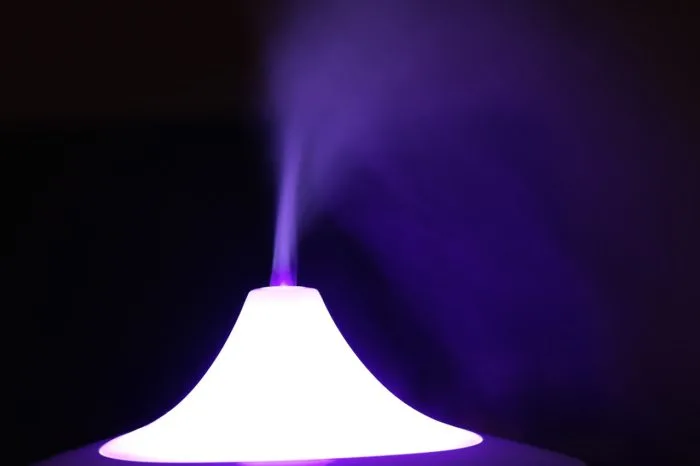 Can You Get Sick from a Humidifier?
If you are looking for a straightforward answer to your query, I would like to say- Yes! You can get sick from a humidifier that has not been cleaned from time to time.
Conversely, a well-maintained humidifier can be your best friend to moisten the air in your room.
And, sometimes, it can help you get rid of several health issues as well.
How May You Get Sick from a Humidifier?
You will be shocked to know that most of the humidifiers are prone to have fungal and bacterial growth inside them if not cleaned properly, as guided in the instruction.
Now, even if you have the Best Humidifier in your room, you too can be at risk if you clean it once in a blue moon or not at all.
A dirty humidifier in your room can increase the risk of having health issues like Asthma attacks, Pneumonia, Legionnaire's disease, etc.
How to Use a Humidifier Safely?
As mentioned earlier, a Humidifier can be your best friend, especially in winter, to hold the moisture in the air of your room as long as you keep it clean and ensure time to time maintenance.
Here is how you can use a humidifier most safely and attain the health benefits avoiding the risks as stated above;
Use the Right Water for Your Humidifier:
The first thing you can do is to avoid health issues- using the right water; I mean demineralized, pre-filtered, and bottled water other than regular tap water.
Though regular water is safe for conventional usage, it is somewhat prone to make the hotbed for bacteria and fungus when used in a humidifier.
So, remember to use recommended distilled water for your humidifier.
Clean it Time to Time:
According to studies, 75 percent of humidifier filters tend to have fungal growth, while another 87 percent may have bacterial growth.
So, you have probably figured out the importance of keeping the humidifier clean.
Remember to clean the humidifier from time to time and the water regularly to cut the health risks.
Replace the Filter:
Along with regular cleaning, you need to replace your humidifier filters at least once every two months or, as guided in the instruction manual, to be on the safe side.
Also, remember not to use a humidifier for years simultaneously.
Don't forget that using the recommended water and cleaning won't make the humidifier usable for your life.
Make sure to go for a newer one after a couple of years as well.
While going to conclude the post, we expect that you read between the lines and come to know whether you can get sick from a humidifier or not.
We also tried to present the most effective ways to use a humidifier safely.
To wrap up, humidifiers are indeed a great tool and can bring you some health benefits and long as you use them wisely, ensuring proper maintenance.
I hope the post was helpful and you enjoyed going through it.