It is easy to take the teamwork that we have accomplished with our spouses for granted with our busy schedules. We rush around each day, trying to balance work, kids, and chores, and get dinner on the table in time, so turning to our partners and letting them know we value them often slips our minds. However, your relationship needs to show your husband that you are grateful for him.
So, without further ado, here are eight ways you can show your husband you appreciate him.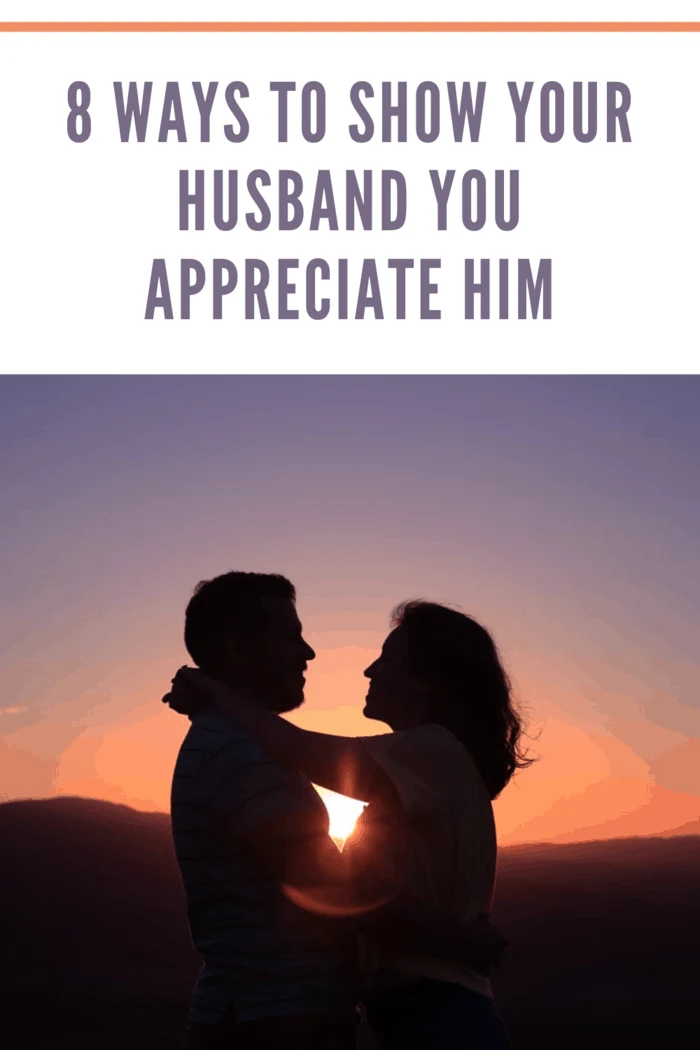 Express Your Feelings
Men are not mind readers!
So, vocalize your gratitude to your husband.
Leaving little love notes on his bedside table is a sweet way to show you care.
Writing notes is especially a great idea if you want to thank him for something specific he has done for you recently.
Perhaps he gifted you with jewelry or gave you money to purchase something you have always wanted.
You want to make sure that when you are saying thanks for receiving money, clothes, or jewelry, the person the note is directed to can sense your sincere gratitude.
Putting your appreciation into writing solidifies that he has made your day easier or better.
Cook a Special Dinner
Grand gestures can be romantic, but sometimes keeping it simple makes the event that personal.
After the kids have gone to bed, make him his favorite meal for dinner, so the two of you can wine and dine together.
They say, "the way to a man's heart is through his stomach," so your hubby will surely appreciate the effort you put into making a romantic at-home date night.
Dedicate Time to Him
If you and your husband are parents, then you know it's hard to find quality time to spend together.
This is why creating some time for the two of you to do something fun will make your husband feel adored.
Whether it's scheduling time for intimacy or just giving him a massage (Glamour tells you how), making time just for him, and you will keep the spark alive and assure your husband that he is valued.
Surprise Him with Gifts
Gifts are a sweet way to let your man know you are thinking of him.
So, consider surprising him with a present he has been longing for.
Perhaps he was going on about some new golf clubs he always wanted; how great would it be if, unbeknownst to him, you bought them.
Maybe there's something he needs for work that he never got around to purchasing.
A personal gift tells a person that you pay attention to what's important to them.
Date Night
For anniversaries and birthdays, your husband usually takes you where you want to go– most likely after you have reminded him to plan something.
So, taking your husband out on a spontaneous date night is going to show him how much he means to you.
You could take him to a sports game if his favorite team is playing, you could take him to his favorite restaurant, or you could take him to a bar and flirt like you did when you first met.
Plan a Weekend Getaway
If you have the time, planning a weekend away for just the two of you with no work obligations will undoubtedly put a smile on your husband's face.
Put a pin in your responsibilities and book yourselves a trip to somewhere tropical, says Female First.
Stepping out of your everyday routine and taking some time to relax on a beach is going to ensure the two of you reconnect.
Breakfast in Bed
Typically, the simple touch is more than enough to express your gratitude.
Make a fun breakfast like pancakes or French toast and some strawberries with a side of fresh juice, and bring it to him in bed when he wakes up.
This intimate and personal gesture will make your husband feel so special. And, he will be inclined to do the same for you.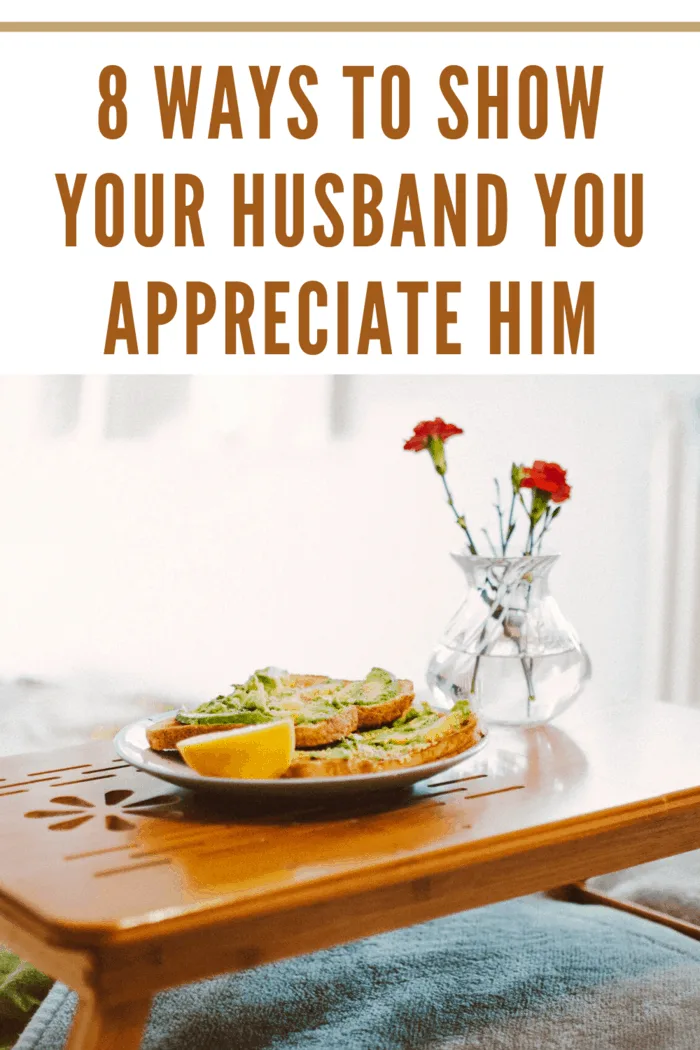 Build Him a Man Cave
If your husband works a lot or hasn't had much free time, with the kids demanding a lot of attention, the best thing we can do for our spouse is provide them with that alone time.
You could go big and create his little man-cave with a pool table, or you could create a little office space for him if he doesn't have one already and place a TV and a cooler for his beers in there.
Showing your appreciation for your husband doesn't have to be an extravagant affair.
Just take some time out of your regular schedule to show him that you care with one or more of the eight tips mentioned above.
Romance is about appreciating the little things our partners do for us.