In this uncertain time when we have to socially distance and quarantine from others, if you are your partner don't live together, you cannot spend time with them.
This can be incredibly overwhelming and put a strain on your relationship.
It's important to stay connected during this time and try and dedicate quality time.
Just because you can't see each other, doesn't mean you still can't enjoy a date night!
We asked My Baggage to share some ideas to ensure you and your partner still get to enjoy time together even if you can't hang out in person.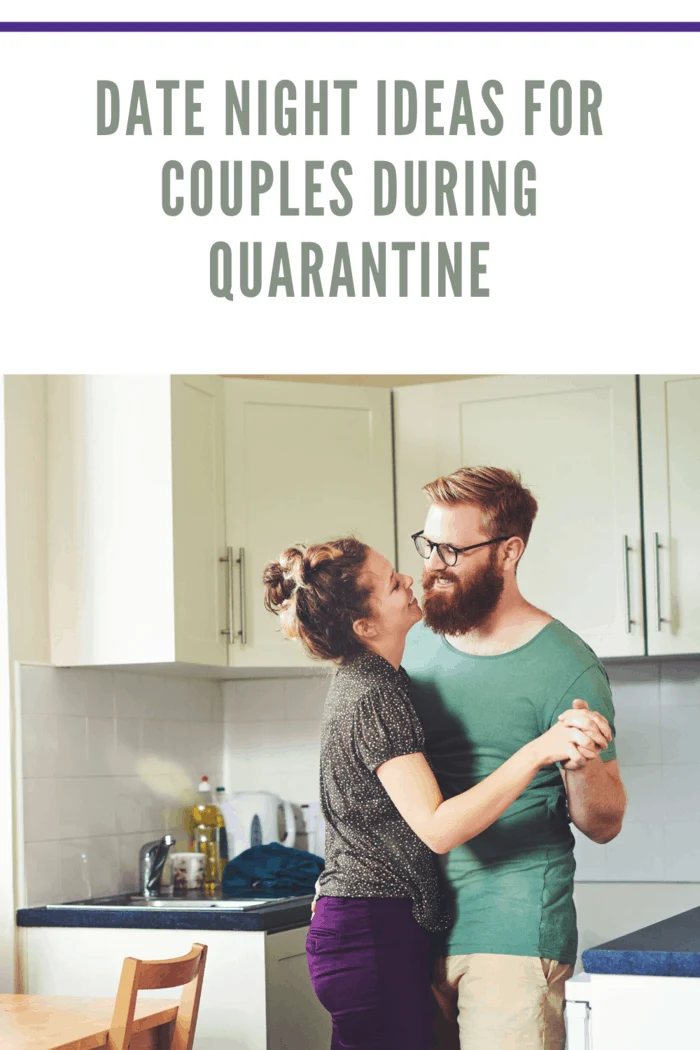 Have a virtual candlelit dinner
Candles can add a touch of romance to anything!
Why not include Friday date night and treat yourselves to a candlelit dinner?
Thanks to video calling apps like Zoom, Houseparty, and Skype, you can video chat with your partner from your phone.
Plan to have your favorite meal, throw on your finest, from the waist up, light some candles, and set the table.
You can experience the feeling of a restaurant date night all from your home.
Enjoy a workout session
With gyms closed, if you and your partner love to work out, then this is the perfect idea for a date.
There are plenty of apps and online classes to choose from.
Joe Wicks recently put together videos on YouTube to include workout videos for kids, seniors, and workouts with no equipment needed!
Challenge each other to a workout over video call and work out together.
Not only will it help your bond but will help keep you fit and improve your mood during an uncertain time.
Have a dance party
Is your favorite part of the date night hitting the dance floor?
Why not create your own dance party.
You can create your own quarantine playlist with Spotify, get yourselves on zoom or house party and show each other your best moves!
This will not only be a great way to connect with your partner but will also help improve your mood.
Take in the sights of the most romantic places in the world, virtually!
Maybe you have always wanted to see the Eiffel Tower in Paris or the canals of Venice?
Well thanks to Google Maps street view, now you can from the comfort of your home!
Why not plan the ultimate trip to the most romantic places in the world?
This will involve some work, deciding which cities to hit and your itinerary.
But it'll make for a fun date that although it might be virtual could help inspire future travels.
Netflix and chill
The perfect date night combination is, of course, Netflix and chill.
Just because you can't be together doesn't mean you can't binge-watch your favorite shows.
Netflix offers a watch along feature that will allow you to both connect accounts and watch together.
So, get the popcorn and snacks ready and prepare a list of binge-worthy shows, there's nothing better than a lazy night of switching off.
Do a quiz or play a board game
Zoom or Houseparty quizzes have become popular during lockdown.
Why not do one with your partner?
You could create your own quiz on your favorite topic or take one that is already online.
If quizzes aren't your thing then why not do a board game?
There are lots of apps that allow you to challenge each other online.
Go on a virtual date to a museum
Even though you have to stay inside for all of your dates, many museums are offering virtual tours, so you can feel like you are getting outside.
From the wonders of the Louvre in Paris, the British Museum in London to the Museum of Modern Art in New York, some of the world's most famous attractions are allowing you to visit virtually.
This makes for a romantic date idea, that also provides some respite from the lockdown.
Why not make it a theme?
Head to the Vatican Museum and treat yourselves to some pizza and ice cream, enjoy some croissants and take in the Louvre and enjoy an afternoon tea whilst exploring the history of the British Museum.
Have your own bake off
This is a good date night idea for couples that love the Great British Bake Off.
Challenge each other to bake a sweet treat during your video call.
The recipes can be as easy or as hard as you want, remember there will be no judging!
All that matters is that you have fun and get to enjoy some much-needed cake afterward.
Learn a new skill together
Do you and your partner have a passion that you'd love to learn together?
Now is the time to get cracking! Whether it's learning a language, playing an instrument, or getting into crafting, you can start to learn this new skill together.
There are plenty of online tutorials, apps, and blogs that can help you get started.
Thanks to video calling apps you can learn and work on your new passions together.
Ask yourselves the 36 questions that lead to love
The 36 questions that lead to love are from a New York Times article.
The 36 questions are from a study that aims to explore intimacy and foster intimacy during partners.
There are three sets of questions and it will help you get to know your partner on a deeper level.
You could stager the questions over a few date nights or if you're feeling brave go for all in one night.
It's a fun way to learn more about each other on a deeper level and connect with your partner when you can't be physically together.