Disclaimer: This post is sponsored by Lunchbox. All opinions are my own.
Go Back To School with Hello Kitty and Walmart Stores,
Hello, Kitty fans may have paused for a moment when the Huff Post released the Hello Kitty is Not a Cat, but my daughter took it in stride and found it all the more reason to love Hello Kitty! We're back to school, and thanks to Walmart, we're in style with the exclusive Hello Kitty Walmart line of clothing, accessories, bags, jewelry, and school supplies. Walmart makes back to school and any season easy to shop and stock up on our Hello Kitty favorites!
Head to the Hello Kitty page on Walmart.com to create your own Hello Kitty avatar! Play dress up by selecting the outfit, bow, extra, adds-on, and shoes of your choice. The possibilities are limitless! When you're done, email or print your Hello Kitty avatar. Miss M loves playing!
Walmart is our Hello Kitty headquarters. Unique Hello Kitty items add fun and flair to Miss M's days from school supplies, party-themed decorations, room decor, and back-to-school clothes and backpacks!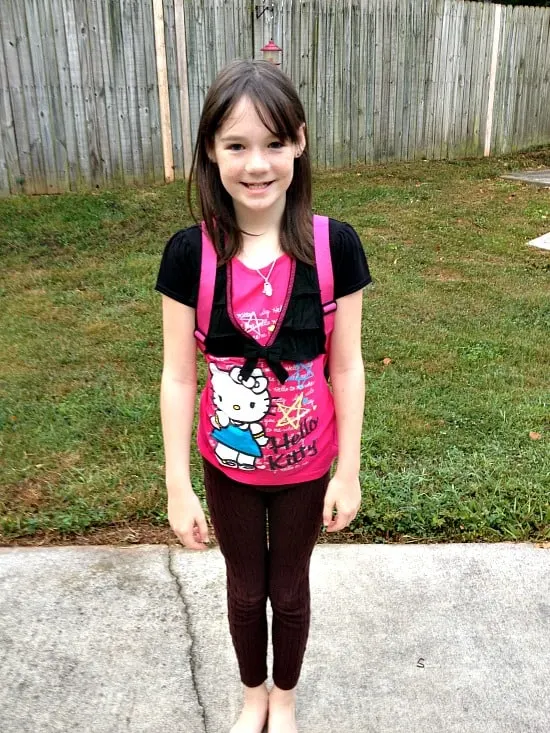 Miss M just started fifth grade, and she is finding delight in accessorizing. She absolutely loves her Hello Kitty necklace.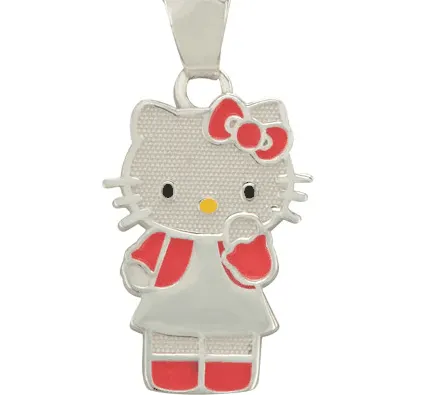 The Hello Kitty pendant is such a sweet accent to her wardrobe. It's sterling silver and showcases Hello Kitty with her signature pink hair box. The cheerful colors work well with any girl's wardrobe. I also love that all Walmart Hello Kitty jewelry has to pass inspection through the Quality Assurance labs. The necklace works well with casual wear or even dress-up.
Another of her favorite accessories is the Hello Kitty sequin backpack. Miss M loves her bling!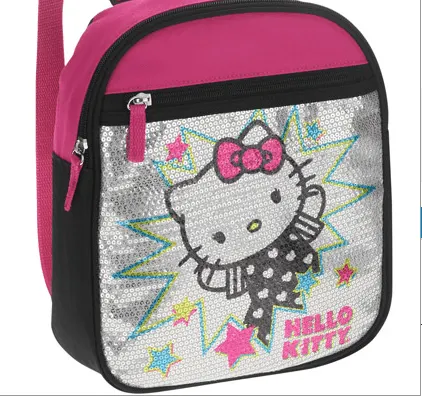 AT 10″ this Hello Kitty backpack steals the show with its sparkle. I love the adjustable straps so that we can adjust them depending on her outfit, and it's the perfect size for snacks for class and bringing home books and papers!
Miss M has several Hello Kitty
graphic tees
we've bought at Walmart, but when the one with the sequin shrug/vest arrived, she was all Squeeeee!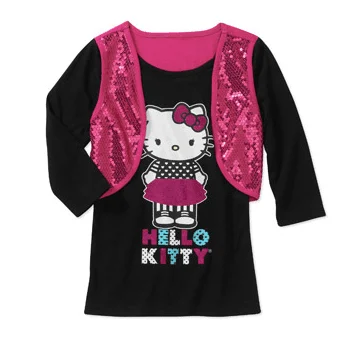 There's always fun happening at Walmart, and Hello Kitty is ready to go home with her favorite fan!
Stop by and see what's missing from your collection or start your Hello Kitty addiction today!