I received a sash bag in exchange for this post. All opinions and my love for handbags and convenience remain my own.
When it comes to accessorizing, a handbag can add color and make any outfit stand out. It's also the convenience women want, stylish storage space for all. the. things. There's a game-changer in handbags, Ladies. Meet the Sash bag.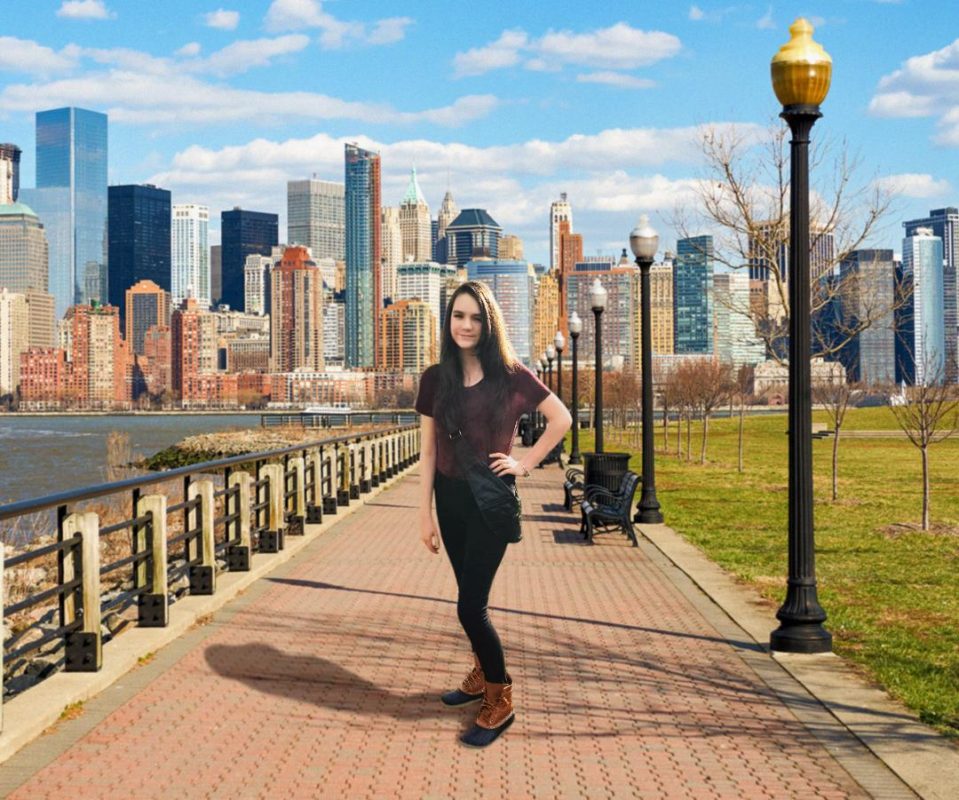 The Sash Bag Review
MacKenzie has started carrying a purse, and I haven't been a great example. I lug around a huge purse. My husband always asks me, "What's in your purse?" I joke and question, "What is it you need?" The reality is, I don't use most of it–and if I'm being frank, I probably can't tell you all that's in there. But I know it's well-stocked.
When the Sash bag arrived, I thought it would be mine. It turns out MacKenzie loves it. There's a lot to love about the Sash bag.
Each Sash bag has an adjustable strap, RFID protection, and SIX roomy sections (pssst…the main pockets have pockets inside them!). There are also six card slots, eliminating the need for a wallet! There's room for what you need, which takes the weight off your shoulders!
It's amazing what you can fit in a Sash Bag.
If you love leather, there's a Sash bag for you. If you prefer cloth handbags, Sash bag has you covered. There is even a leather/cloth reversible Sash bag for those who can't make up their mind!
Made in India from lambskin leather, directly sourced from the meat industry, each Sash bag is incredibly soft. The people at Sash went to the butchers in India and taught them how to remove the lambskin so it could be reused instead of wasted.
The Purse that Contours
The Sash bag is unique because it contours with our body. It's like an extension, which we all know that's how we think of our handbag–as an extension of us. It fits your body perfectly and is ergonomic to keep the weight even, rather than on your shoulders.
We received Sash's bestseller, the black/brown reversible Sash Bag.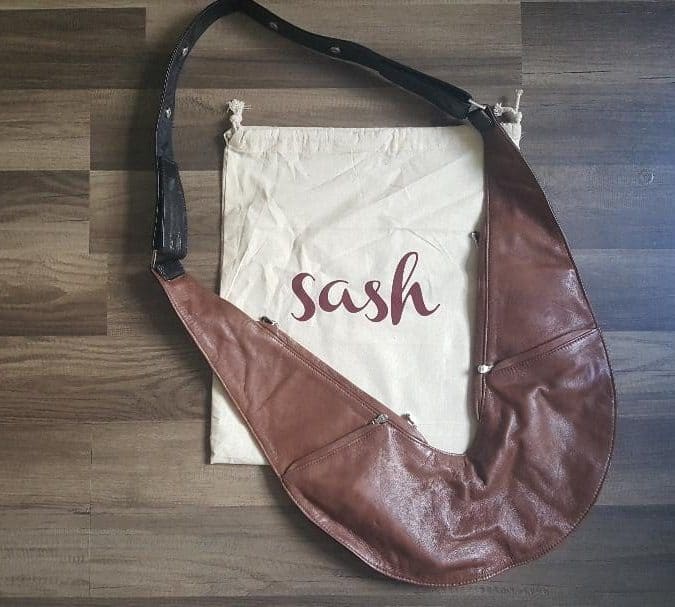 It's an incredibly soft leather purse with a rich milk chocolate brown option.
Or.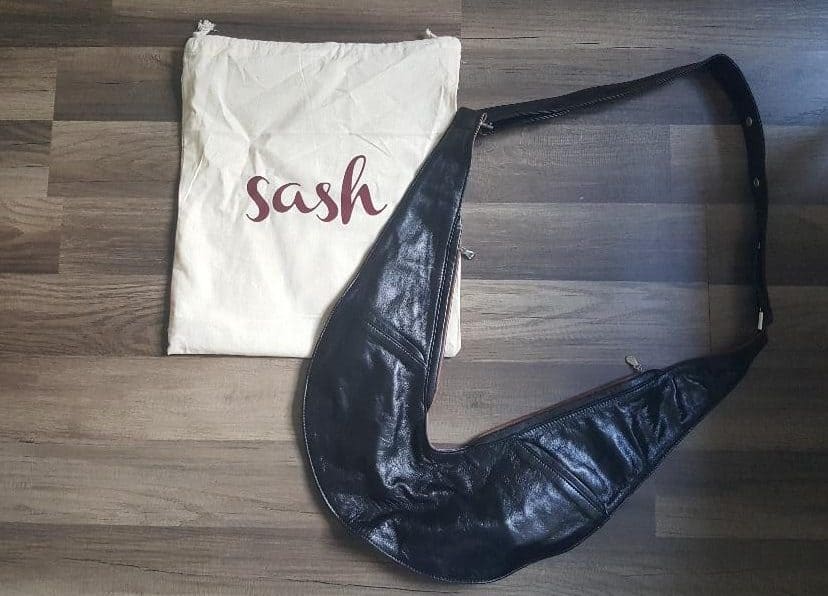 A sleek classic black option.
It's like having two handbags in one!
Plus! Look at all it can hold!
I worry about MacKenzie. She is very responsible, but she also sometimes is naive when it comes to situations that could be risky, such as turning away from her cart while shopping, with her handbag in the cart, or being distracted. Placing her purse on the back of a chair while dining, or ending up in the bathroom stall without the hook to hang the purse–and then remembering to grab the purse on the way out. The Sash bag fits against the body with comfort and doesn't interfere with the everyday tasks women must complete.
It's compact…it even fits under her winter coat!
I have referred to the Sash bag as being for women, but they are considered unisex, and there is a Sash bag called Stash that is marketed towards men. It fits the same amount of "stuff" but differs from the original and is more angular.
The Sash bag is a game-changer. It will have you rethinking your handbag and obsessed with your options.