Score one for Roylco's Straws and Connectors. Yesterday we went to the movies, and as we waited for showtime, my husband commented on the fact that everyone had a cell phone. Our conversation shifted to how everything seems to rely on technology these days. We are to blame as well, and as we started thinking of our children's habits and comparing them to those habits we had as children playing, we realized how insane and complicated our world has become. That's when we at least could praise one toy encouraging children to use their imaginations, Roylco's Straws and Connectors!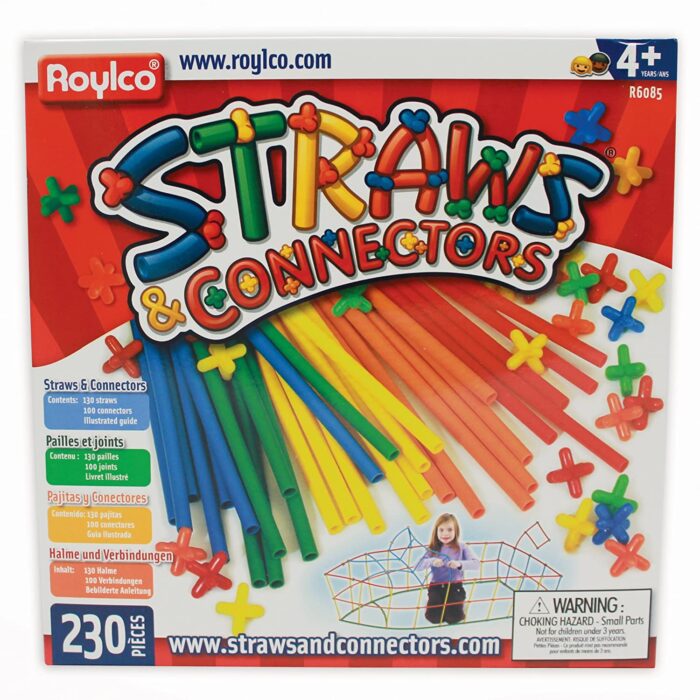 Roylco Straws and Connectors Bring Out the Creativity Review
These building straws allow children to create their own world, whether to be an architect developing a large skyscraper or something not yet discovered by modern engineers. Roylco Straws and Connectors use only flexible straws and six-way plastic connectors. No computer chip, batteries, or design sheet lists the sequence to be assembled. It's about thinking big and creating whatever comes to mind.
Roylco Straws and Connectors are recommended for children 4 years and older. It took my kiddos a few rounds of play to discover the potential this kit offered them. In no time, the two-dimensional creations took a new form and became three-dimensional. Wow! They had races who could build the tallest, the longest, the fastest, and more. They worked together to try and reach the ceiling. They created long "arms" to taunt the cat.
To add to the fun of the connector set, the straws are unique because they are flexible and have great bending power. It takes creativity to new heights because you are literally thinking outside the standard "box" building and can easily create curves, abstracts, and more!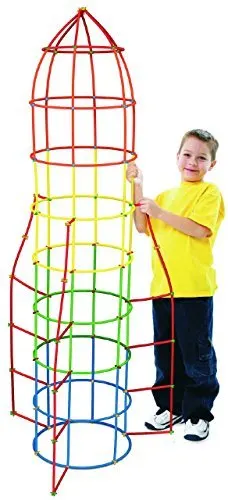 About Roylco Straws and Connectors:
Build structures using ingenious connectors and heavy, colorful straws. Make houses, forts, even spacecrafts. This flexible design enables children to design and create simple shapes or complex structures using connectors and 130 heavy, colorful 8″ straws. 100 connectors. Pre-K+. Standard Focus: build multi-dimensional shapes & forms.
To discover more educational and developmental products, visit
Roylco
.
*I received Roylco Straws through Roylco and Family Review Network in order to facilitate an honest review. The opinions, where expressed, are my own and were in no way influenced by the sponsor. Others experiences may vary.