I received Rolli Stamps in exchange for this Rolli Stamps review post. All opinions are my own.
Rolli Stamps by Funnybone Toys- have Miss M and I crafting and spending quality time together creating! Miss M seemed to know about Rolli Stamps right away. For me, it took a few minutes. Regardless of whether your knowledge is now or waiting, Rolli Stamps are addicting fun!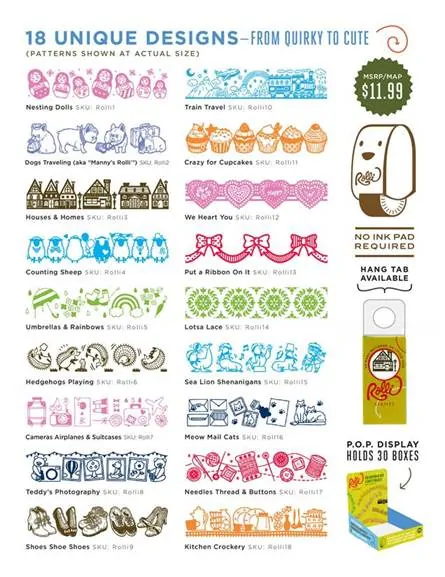 Created for craft, hobby, and scrapbooking fans, these dynamic little rollers can create up to 100 feet of continuous fun and creative patterns on almost any surface!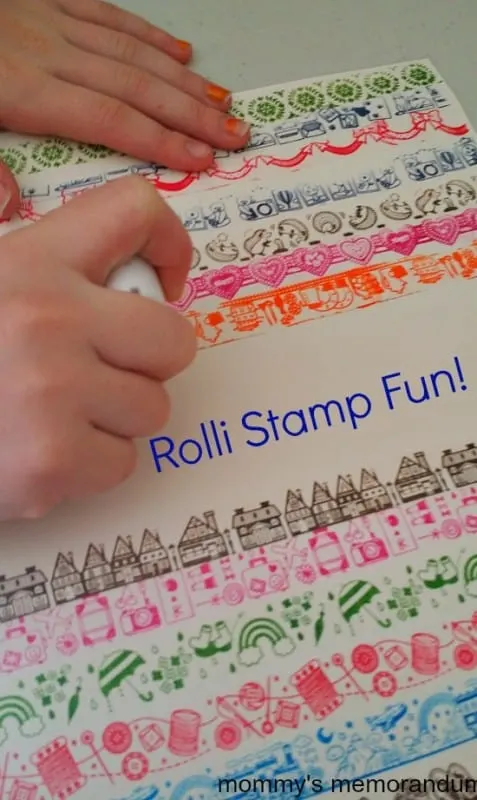 This is the ultimate stationery must-have, incorporating a one-of-a-kind design into every scrapbook project, holiday letters, notes, wrapping paper, and more – they can even be used to decorate clothing items!
It took one Rolli Stamp to have me hooked. I took it spin and told Miss M to "move over." Then I sat next to her, and we tried them ALL!
Each one glides easily, leaving behind a trail of color and fun prints.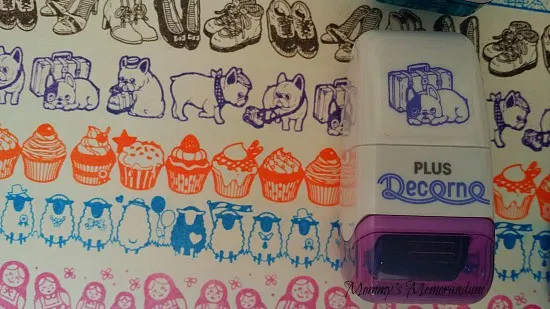 Rolli Stamps are fabulous for children's projects, do-it-yourself arts and crafts, and at-home fun!
Still not sure what it's all about?
Rolli™ is a patented system with no messy ink pad which comes packaged in its box at a price point of $11.99 each. Allowing you to create personalized stationery and stray away from pre-packaged boring patterns and designs sold in stores, Rolli™ is an excellent addition to any household, office, or arts and crafts studio.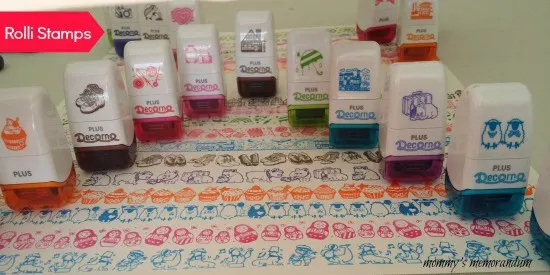 With patterns ranging from shoes, French bulldogs, hearts and lace, to unique house designs, to tumbling hedgehogs and playful pugs, anyone is bound to find the perfect Rolli™ stamp for their upcoming project or personal use.
Rolli Stamps filled our afternoon, and Miss M thought of some great uses for these. She is looking forward to making her
wrapping paper
for our next gift, gift tags, decorating envelopes, and more!
INITIALLY, Miss M did have a bit of an issue with getting her Rolli Stamps to print evenly. It was just talking about pressure and how much or how little to apply. It didn't take her long to catch on.
While Rolli Stamps do offer a great selection, we want a line of Holiday and Event Rolli Stamps. Christmas, Birthdays, Easter, and more.
Rolli Stamps were created for ages 13 and up.