There's no denying that the idea of jumping in your car and exploring one destination after another holds a special appeal for many people. A road trip can easily turn into the adventure of a lifetime. The experience of venturing into the unknown, the thrill of uncertainty, and the excitement of discovering places and people you've never met before will stay with you forever.
But a road trip can easily turn into a big disappointment or a major disaster if you don't take the time to plan it thoroughly. Part of the excitement indeed comes from being spontaneous and making decisions based on instinct, but you can't throw caution and reason to the wind either.
So, if you want to make the most of your next adventure and ensure you only gather pleasant memories along the way, here are some road trip tips to take into consideration before you start your big road trip adventure.
Choose your route
There are many great places you can explore on your road trip, but you can't possibly visit them all. So, you'll have to do a bit of research and choose a route, or at least some of the destinations you want to reach during your journey. You don't have to plan your route down to the very last detail. After all, that's the beauty of a road trip – the possibility to change things as you go and make room for some unexpected turns and surprises as well. But a loose plan can help you keep unpleasant events at bay.
Check your car
The one thing that can make or break your whole road trip experience is the vehicle that's going to take you from point A to point B. The golden rule here is to choose a reliable car that you're comfortable driving. Don't forget to take it to a mechanic for a thorough check before hitting the road. Also, make sure you have a valid car insurance policy to keep you safe while you're out and about. Driving without insurance is both dangerous and illegal, so make sure to check resources such as Insuranks.com to help you shop around for the best car insurance coverage on the market.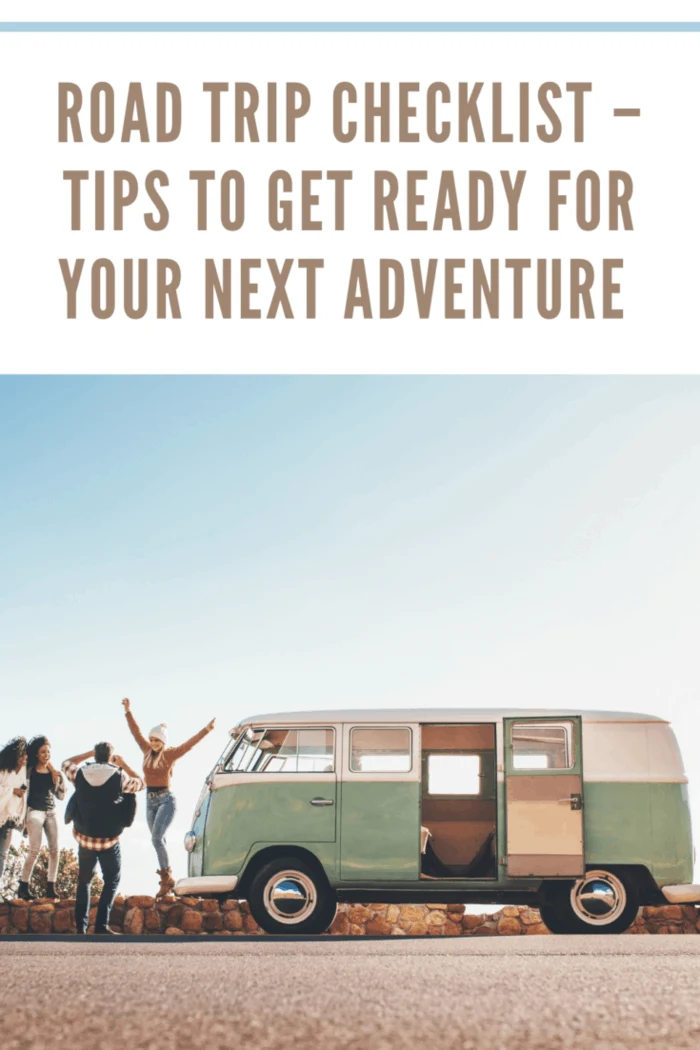 Get plenty of sleep before you hit the road
Don't rely on energy drinks to keep you awake when you're driving long distances. Exhaustion, fatigue, and sleep deprivation are widespread risk factors for crashes and injuries. When you're tired you can easily lose focus and a moment's distraction can lead to terrible accidents.
Keep in mind that a road trip is also a very tiring experience for both drivers and passengers. You'll need to have a fresh and clear head to stay alert and drive safely when you're out on the road. The last thing you want is to get behind the wheel after a long night of partying and only a couple of hours of sleep. Make sure you get at least 8 hours of restful sleep before the big day to recharge your batteries and start your journey on the right foot.
Choose your travel mates wisely.
A travel buddy (or more) can make the road trip experience all the more exciting. But they can also ruin it if they're not the right travel companions for you. Sure, the prospect of a road trip will get anyone excited, but not everyone has the same expectations or idea about what a road trip should be like. If you can't find someone with similar interests and preferences as you to take along, you're better off alone.
Get off the beaten track
Highways and popular roads will ensure smooth and comfortable rides, but that's not what you're after when going on a road trip. You're looking for excitement and adventure, and you'll only find that once you get off the beaten track. Choose the roads less traveled and take a dive into the unknown for a change. Now's your chance to follow your instinct and be spontaneous. Just don't forget to consult your GPS or a map frequently, so you don't get lost in the middle of nowhere.
Plan for regular stops
Cruising in your can be extremely liberating and fun, but do that for several hours without taking a break, and it will stop being so enjoyable, and we bet your road trip buddies will feel the same way. Road trips are as much about the journey as they are about the destinations, so instead of rushing to get to a certain location without making a single stop, you should plan for regular breaks along the way. You can stop whenever you're feeling tired and you feel the need to stretch your body, or you can coordinate your stops with your meals. After all, eating in your car can get pretty messy.
Bring some entertainment with you.
If the scenery is not great, you can always throw some entertainment options in the mix. There's nothing like some great tunes to set the right mood and keep dull moments at bay. You can listen to the local radio or create your own road trip playlist if you don't have one already–the verge can show you how. Another great alternative is to listen to an audiobook or a podcast if you need to switch things up a bit. Besides, podcasts will also give you and your travel buddies lots of interesting topics of conversation.
Expect the best, but plan for the worst
While spontaneity will make for an awesome road trip, it doesn't mean you should leave all reason behind. As they say, you have to expect the best and plan for the worst. Make a list with all the essential items you have to bring along, from documents to emergency kits, and have a plan B in case plan A fails to ensure peace of mind.
Now that you know what you have to do, we suggest you start ticking these items off your road trip checklist one by one and get ready for a memorable experience.
---
Resources:
https://theplanetd.com/best-road-trips/
https://www.liveson.org/11-driving-tips-for-beginners-to-ensure-a-smooth-ride/