Summer's a scorcher. Already we're hitting temperatures near 100 degrees in the South. FamilyFun magazine has the perfect solution for cooling down and celebrating summer with a bang!
These Red, White and Cool Cubes are easy to make and the tri-colored spritzers offer a spark of color to your glass and a refreshing way to celebrate the Fourth and summer!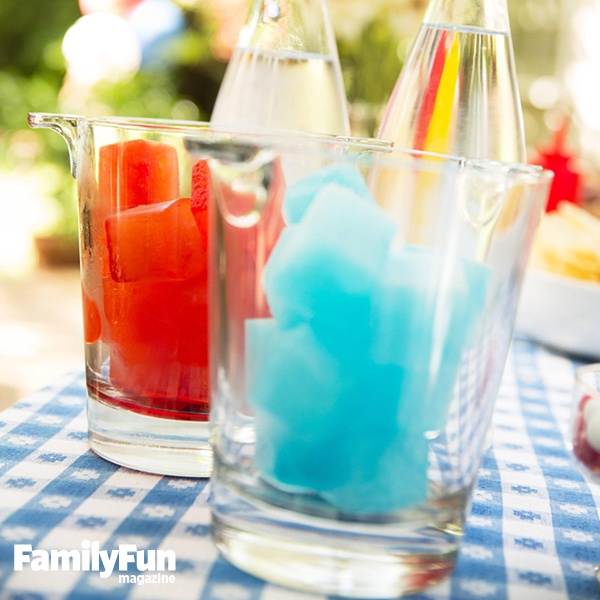 Red, White, and Cool Cubes Recipe Ingredients:
cranberry juice
Powerade Mountain Berry Blast
seltzer
Try substituting either or both with your favorite beverages colored red, white and blue!
Red, White, and Cool Cubes Recipe Directions:
Pour colored beverage into ice-cube trays and freeze until set.
To serve, place the cubes in separate buckets and let guests make their own drinks with plain seltzer.
Recipe and photo from FamilyFun magazine with permission!