With the release of Clifford The Big Red Dog on DVD and Blu-ray, we're celebrating all things red and fun, like these red velvet cupcakes inspired by the movie! It's perfect for Valentine's Day.
Heck, make it a BIG celebration with everyone's favorite supersized pup this Valentine's Day with a Clifford the Big Red Dog Family Night and Clifford Valentine's Boxes.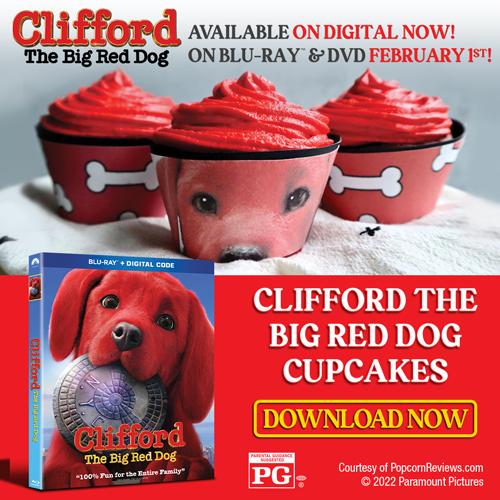 Ingredients and Supplies:
Red velvet cupcakes (or your favorite flavor!)
2 sticks of butter, room temperature
1 lb. of powdered sugar (½ of a bag)
2-4 tbsp. milk
1 tsp. vanilla
Red food coloring
1 frosting bag and star icing tip
Printable cupcake wrappers
White and black cardstock paper
Tape
Prepare and bake your red velvet cupcakes and set them aside to cool.
Combine the butter, milk, and vanilla in a bowl for the buttercream frosting and mix until smooth. Add the powdered sugar a few cups at a time until it is incorporated.
Add red food coloring to your frosting and mix well.
Place your star tip in the frosting bag and fill it with red frosting.
Frost your cupcakes.
On white cardstock paper, print and cut out the themed cupcake wrappers. For added support, tape the printed wrapper onto a black cardstock paper and trim it to size.
Tape a themed cupcake wrapper around each cupcake.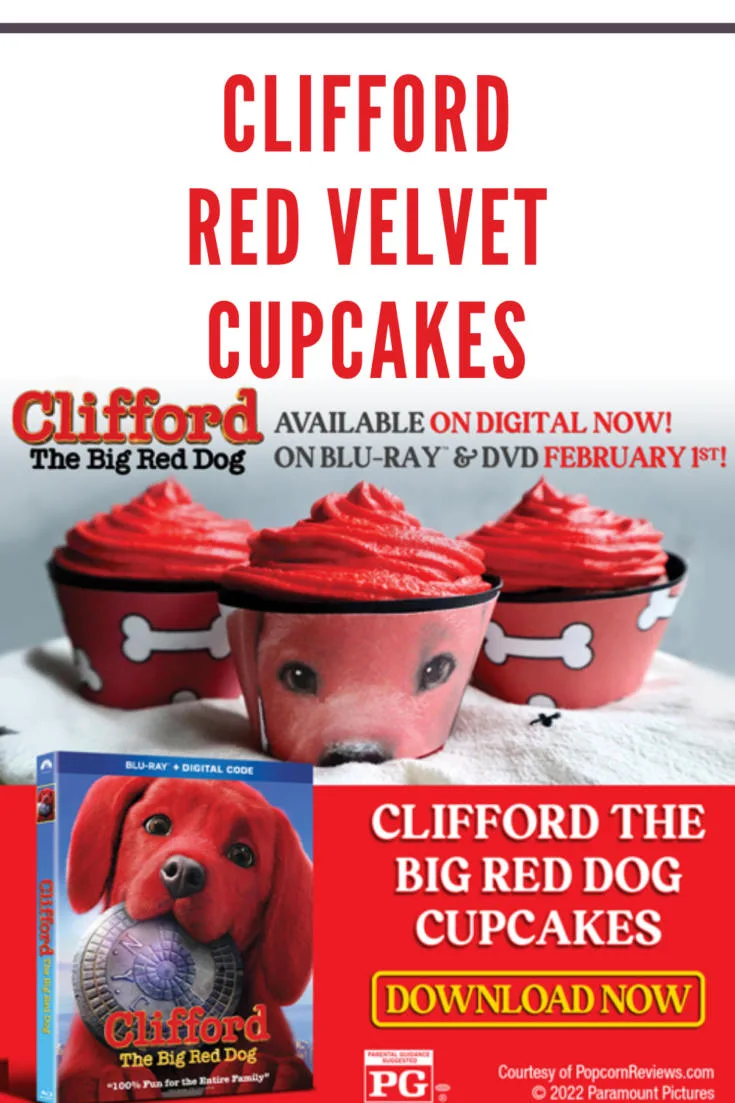 Red Velvet Cupcake Recipe Inspired by Clifford The Big Red Dog

---
Original Recipe credit: https://popcornerreviews.com/