Celebrate the newest chapter of Baby Shark with shark marshmallow pops! BABY SHARK'S BIG SHOW! SUPER SHARK is on DVD!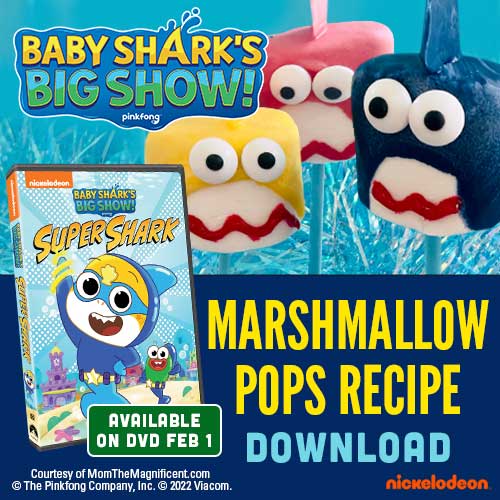 Ingredients:
Giant Marshmallows
candy melts in a variety of colors
Small candy eyes
Blue lollipop sticks
Parchment paper
Red gel icing
How to Make JAW-some Shark Marshmallow Treats:
Add the chocolate chips to a microwave-safe bowl. Microwave on high, stopping to stir the melting chocolate every 30 seconds until smooth. Do this for every color.
Add a heaping spoonful of the melted chocolate to each marshmallow. Use a spoon to help spread the chocolate then place it on parchment paper. Leave an oval shape uncovered for the mouth.
Place the chocolate-covered marshmallows in the fridge for 10 minutes, or until firm.
Once firm, decorate marshmallows with candy eyes, gel icing mouth, and don't forget a shark fin.
Add your lollipop stick and enjoy!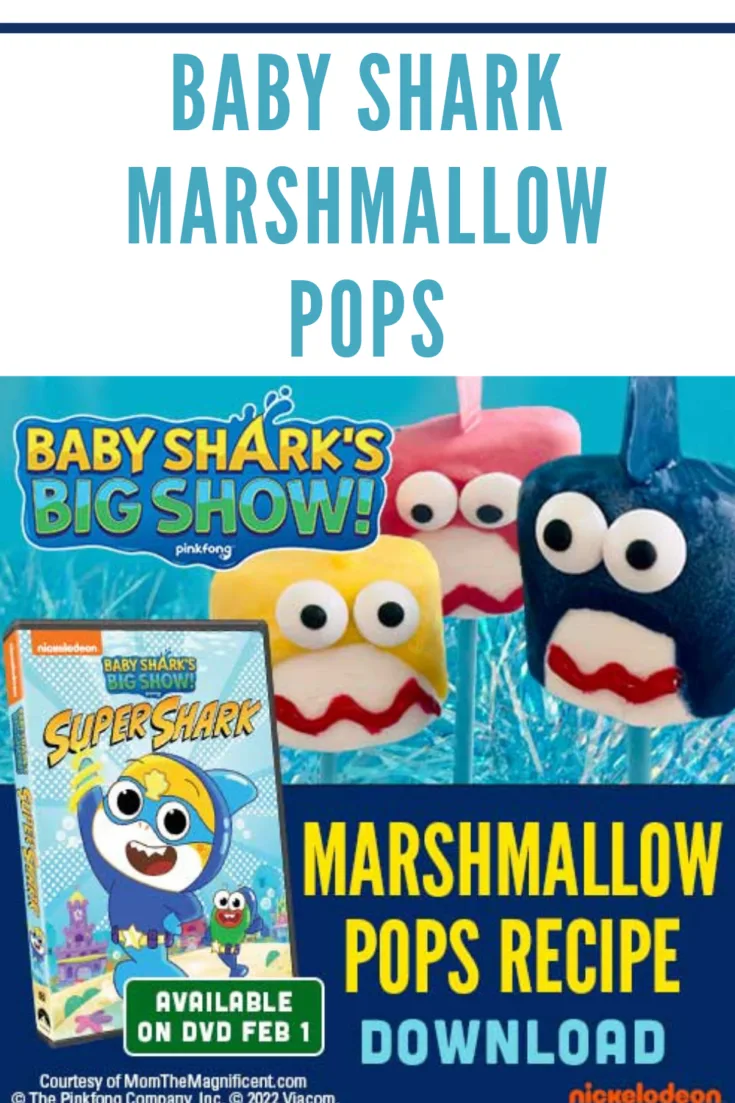 SuperShark_MarshmallowPops_Recipe

---
Here is the direct link: https://bit.ly/SuperSharkMarshmallows