The recipe was selected as a finalist in the Veggie Patch UnderCover Moms Contest.
These brownies are our favorites. It is a delicious recipe that hides spinach. Trust me; my kiddos don't even know it's there. The spinach adds moisture and vitamins to the finished product, delicious, moist brownies.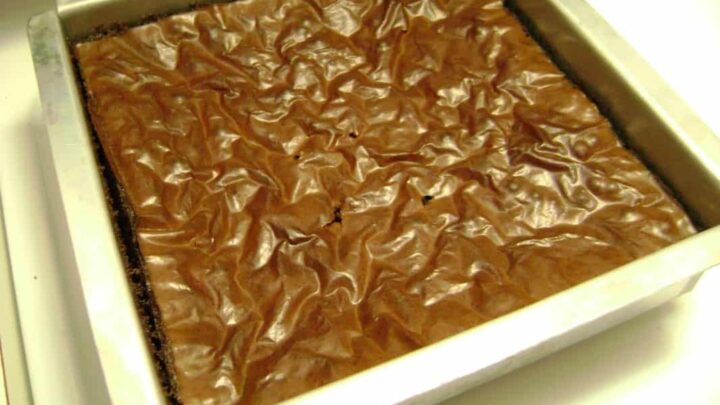 Deceptive Brownies Recipe Ingredients:
1 c. shortening
2 c. sugar
4 eggs
7 TBSP cocoa powder
1/2 of a 10 oz. box of frozen spinach, thawed, drained and pureed
1 1/2 c. +2 TBSP Flour
1/2 tsp baking powder
1/2 tsp. salt
1 c. nuts (optional)
Powdered sugar
Deceptive Brownies Directions:
Beat the shortening and sugar until creamy and fluffy. Add eggs, spinach, cocoa and mix well. Slowly add the flour, baking powder, salt, and nuts.
Pour into greased 13″x9″ pan and bake in a 3350-degree oven

for about 25-30 minutes. Check for doneness by inserting a knife into the c

enter-

-you want it to come out clean.

Lightly dust with powdered sugar and serve!