I received I Want for Christmas Is You by @MariahCarey in exchange for this post.
Our local radio station just switched from Top 40 to nothing but Christmas music. 'Tis the Season for holidays and snuggling up with the kiddos for reading before sugar plums dance in their heads. New this year to the bookshelf if Mariah Carey's All I Want For Christmas Is You.
Fun Fact: The song "All I Want for Christmas Is You" was released in 1994 and quickly became a family favorite, selling over 14 million copies.
The all-time best-selling female musical artist debuts her picture book inspired by her best-selling holiday song of the same title, All I Want For Christmas is You. Created for children ages 3-7 years, this just-released (November 10) book brings the song to the page in a story about a little girl's wish to get a puppy for Christmas.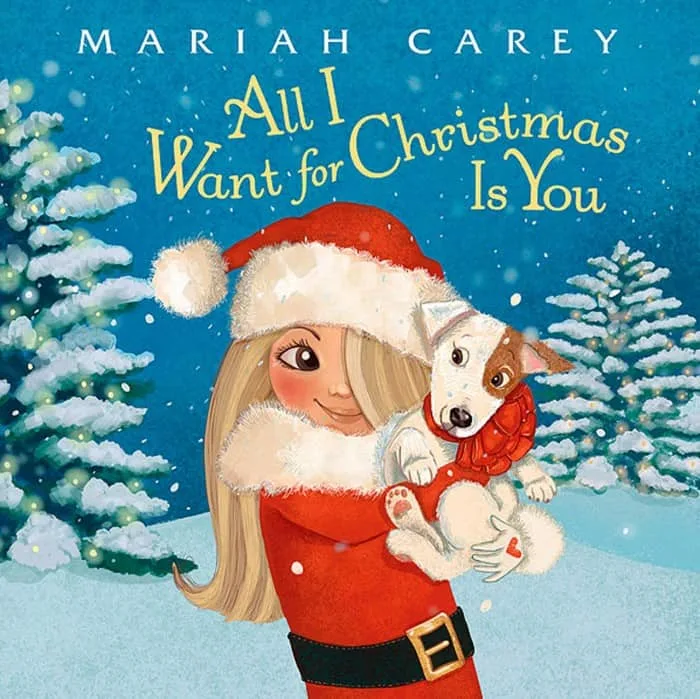 The book, illustrated by Colleen Madden, offers pages of colors and wonders of the season with warm, heartfelt illustrations. The book begins as the song does, "I don't want a lot for Christmas. There's just one thing I need" as the little girl's wish begins–a puppy to call her own. Puppies, around the clock, are the focus of the little girl's mind. She draws pictures of puppies, makes puppy cookies, and a puppy snowman, and dreams of puppies.
According to Forbes, All I Want for Christmas is You is a celebration of the season's joys–ice skating, decorating, baking, and the traditional visit to Santa. It's a story of hope as she holds on to the wish of getting the one gift she has asked for from Santa.
Mariah Carey shares, "When I wrote 'All I Want for Christmas is You,' it was my dream for it to become a classic Christmas song. I am so proud of the song's impact as it continues to create memories for fans each year. I am thrilled to be able to bring the story of the song to new generations of families with the picture book."