Introducing House of Berentzen Apple Liqueur, the perfect blend of sweet and tart apple flavors in a smooth and silky liqueur. Made with high-quality ingredients, this liqueur has a crisp and refreshing taste that will leave you wanting more.
Crafted in Germany, the House of Berentzen Apple Liqueur is made with natural apples and pure wheat spirit, giving it a uniquely delicious taste. It's perfect for sipping neat, over ice, or mixed into your favorite cocktail. Try it in a refreshing Apple Spritz or mix it with bourbon for a delicious Apple Old Fashioned.
With its beautiful apple flavor and smooth finish, House of Berentzen Apple Liqueur is the perfect addition to any home bar. Impress your guests with a delicious and refreshing drink that will leave them wanting more.
Casual conversations around a holiday table and while you're creating memories of time spent with loved ones, you suddenly discover a new obsession. Sun-ripened apples that taste like you're sipping Fall. It's a flavor perfected by the House of Berentzen since 1758. You'll enjoy these Berentzen Apple Liqueur Recipes.
So, what are you waiting for? Elevate your cocktail game with these House of Berentzen Apple Liqueur recipes and experience the delicious taste of natural apples in every sip.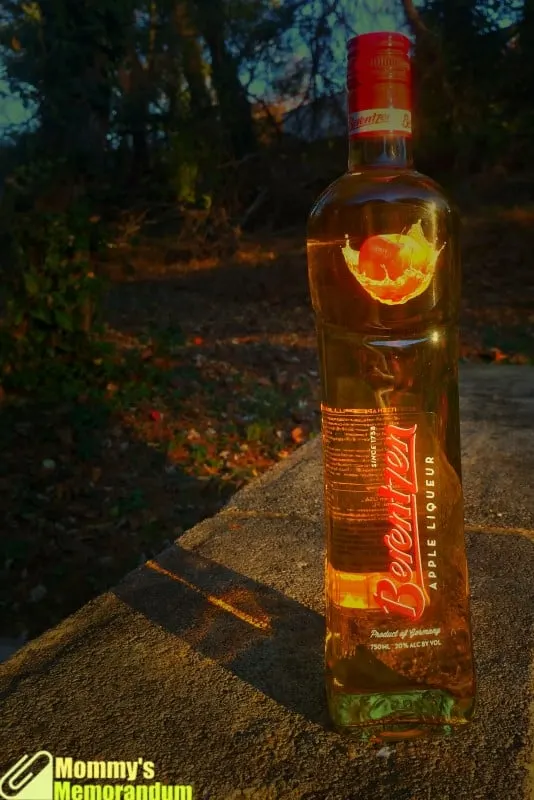 One of Germany's oldest spirit companies, the House of Berentzen, offers three liqueurs, Berentzen Apple Liqueur, Pear Liqueur, and Wild Cherry Liqueur. Part of their secret is they use actual fruit in the product, unlike many brands that use flavoring extracts.
The House of Berentzen Apple Liqueur is a wheat spirit base, blended with sun-ripened apples and sweetened. At the first sip candied apple. Another sip and visions of Jolly Rancher dance across your taste buds. Nothing overwhelmingly sweet, just a pleasant, natural, sweetened apple.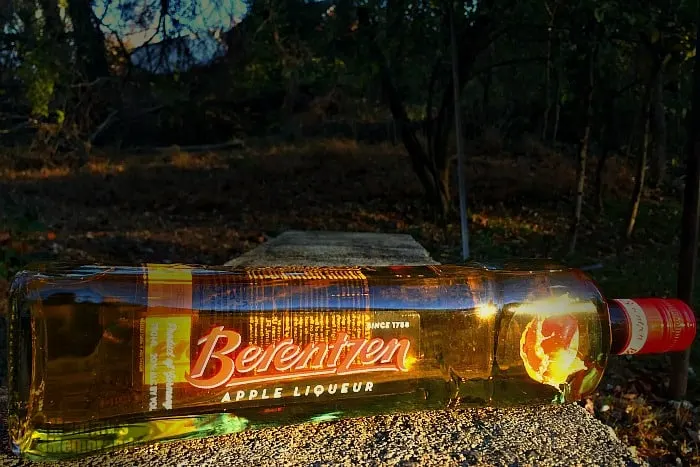 Chilled or on the rocks is the bottle's suggested course of consumption, but this apple liqueur becomes magic in cocktails.
The Caramel Apple Martini:
The caramel apple martini is a sweet and decadent cocktail that combines the flavors of crisp apple and rich caramel. The cocktail typically includes vodka, apple schnapps or liqueur, caramel syrup, and sometimes apple juice or cider. Some recipes also call for a sugared rim or a garnish of sliced apple or caramel drizzle.
While the origins of the caramel apple martini are uncertain, it quickly became a popular drink among cocktail enthusiasts in the early 2000s. Its sweet and indulgent flavor made it a hit at bars and restaurants, and it also became a popular choice for fall and winter-themed events.
Today, the caramel apple martini remains a popular cocktail for those who enjoy a sweet and flavorful drink. It's a perfect way to enjoy the taste of a classic fall treat in liquid form, and it's sure to impress your guests at any occasion.
Ingredients:
1.5 oz

Berentzen Apple Liqueur
.5 oz 79 Gold Caramel Liqueur
How to Make a Caramel Apple Martini
Shake, garnish with a slice of apple on the rim
Cranberry Apple Martini:
1 oz

Berentzen Apple Liqueur
Shake, and strain into Martini glass
Cranapple Cocktail recipe
1 1/2 oz Berentzen Apple Liqueur
1 1/2 oz cranberry juice
*Pour both ingredients into a cocktail shaker half-filled with ice cubes. Shake well, strain into an old-fashioned glass, and serve.
Apple Manhattan Cocktail recipe
2 Parts Bourbon
1 Part Berentzen Apple Liqueur
1 Slice Apple
Fill a mixing glass with ice cubes. Add all ingredients. Stir and strain into a chilled cocktail glass. Garnish with apple.
Final Thoughts
If you are looking for something simply apple this holiday, Berentzen Apple Liqueur is a great option with the taste of sun-ripened apples.