Casual conversations around a holiday table and while you're creating memories of time spent with loved ones, you suddenly discover a new obsession. Sun-ripened apples that taste like you're sipping Fall. It's a flavor perfected by the House of Berentzen since 1758. You'll enjoy these Berentzen Apple Liqueur Recipes.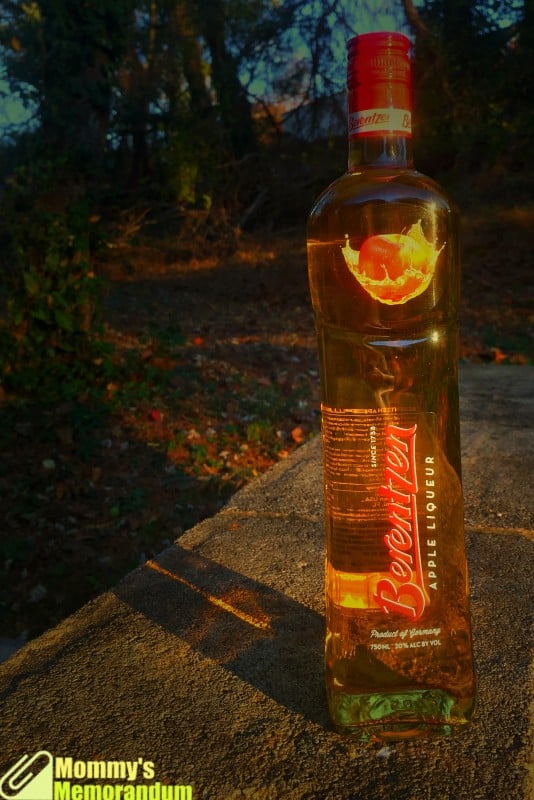 One of Germany's oldest spirit companies, the House of Berentzen, offers three liqueurs, Berentzen Apple Liqueur, Pear Liqueur, and Wild Cherry Liqueur. Part of their secret is they use actual fruit in the product, unlike many brands that use flavoring extracts.
The House of Berentzen Apple Liqueur is a wheat spirit base, blended with sun-ripened apples and sweetened. At the first sip candied apple. Another sip and visions of Jolly Rancher dance across your taste buds. Nothing overwhelmingly sweet, just a pleasant, natural, sweetened apple.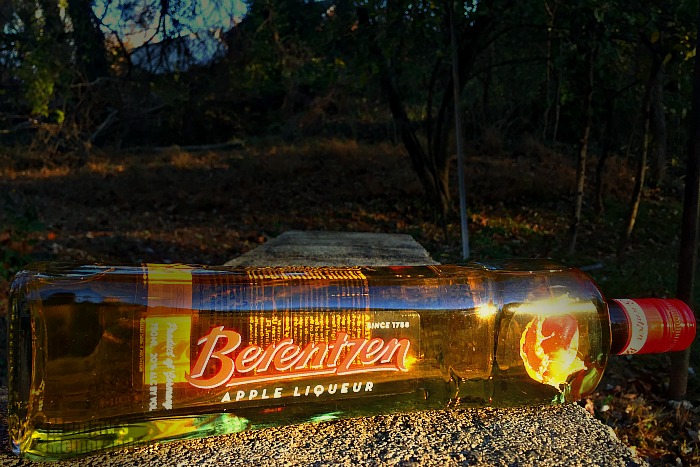 Chilled or on the rocks is the bottle's suggested course of consumption, but this apple liqueur becomes magic in cocktails.
The Caramel Apple Martini:
1.5 oz

Berentzen Apple Liqueur
.5 oz 79 Gold Caramel Liqueur
Shake, garnish with a slice of apple on the rim
Cranberry Apple Martini:
1 oz

Berentzen Apple Liqueur
Shake, and strain into Martini glass
Cranapple Cocktail recipe
1 1/2 oz Berentzen Apple Liqueur
1 1/2 oz cranberry juice
*Pour both ingredients into a cocktail shaker half-filled with ice cubes. Shake well, strain into an old-fashioned glass, and serve.
Apple Manhattan Cocktail recipe
2 Parts Bourbon
1 Part Berentzen Apple Liqueur
1 Slice Apple
Fill a mixing glass with ice cubes. Add all ingredients. Stir and strain into a chilled cocktail glass. Garnish with apple.
This holiday, if you are looking for something simply apple, Berentzen Apple Liqueur is a great option with the taste of sun-ripened apples.