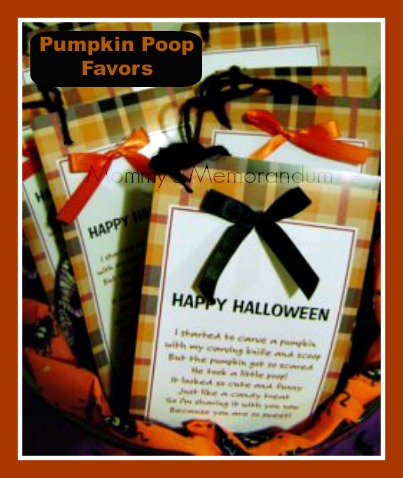 We're always looking for inexpensive yet fun favors for holidays. My kiddos absolutely LOVE this one, mostly, I think due to it containing the word "poop"! The don't get much easier to make than this either.
We took snack sized ziploc baggies and counted out 50 candy corns.
We then printed the poem on paper. (Ours are CardsDirect Orange Plaid)
Feel free to embellish the card with stickers (pumpkins would be great!).
Pumpkin Poop Poem:
I started to carve a pumpkin
With my carving knife and scoop
But the pumpkin got so scared
He took a little poop!
It looked so cute and funny
Just like a candy treat
So I'm sharing it with you now
Because you are so sweet.
Then simply staple the poem to the baggie and share.