The use of residential elevators has become popular, not just for those who have difficulty mobility. Aside from its use to help people with injuries, illnesses, and the elderly go from one floor to another easily, home elevators are now considered as investments to some as well.
But before calling a licensed professional to install one in your house, here are their advantages and disadvantage:

Pros Of Installing Home Elevators In Sacramento:
Flexibility in the location of installation
This applies to these types of home elevators:
It doesn't require a separate machine room, making it ideal as an additional element in existing homes
It takes up the least space with its 37-inch diameter. The cylindrical design makes it possible to install this elevator almost anywhere. The installation requires very little pit to no pit or headroom. Easier to install or transport to another location if needed.
Sleek Appearance
There are types of residential elevators that can blend in with an already-furnished house, such as:
Pneumatic Elevators
Ideal for a modern home, it can enhance the interior design with its contemporary and elegant look. It can fit any given space without causing any constructional changes.
Variety of Designs
Since home elevators have become a luxury now, manufacturers have gotten surpassingly good at making their elevators fit different home designs. Others can even customize it to sit rightly with existing decor, giving homeowners minimal disruption on their interior design.
Convenience
It has a huge help in improving the house's mobility in moving pieces of luggage, groceries, or belongings. It can also add a welcoming touch to those who suffer from mobility.
Investment
Having a residential elevator can increase home resale value. Accessibility is the best gift it can give to homeowners, thus, making it a justifiable investment.
The advantage for Elderly or Physically Challenged
It gives physically-disabled people easy access around the house. And for the elderly, especially those living in houses with two or more floors, home elevators provide them with a chance to age in place.
A hydraulic elevator is ideal for this type of household for the following reasons:
It has a bigger cab, so there won't be any difficulties fitting a wheelchair in.
It has a higher weight-bearing capacity.
The hydraulic elevator runs faster with less noise which is ideal if the owner prefers to install it near the bedroom or living area.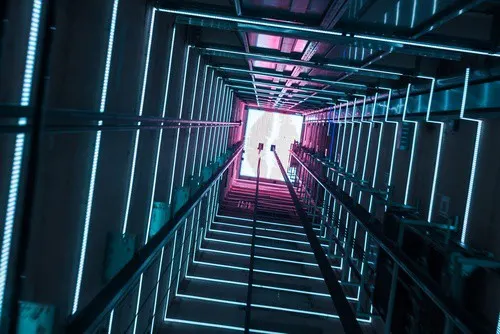 Cons Of Installing Home Elevators In Sacramento:
Difficult to install
Installing a residential elevator requires more construction and equipment. Professionals must do it for you.
It takes weeks to install
Manufacturers may take four to six weeks to build and then ship the final product. Then, another three to five days to install it in the house.
It can take up a lot of space.
Some home elevators such as hydraulic may require a machine room. Although it is ideal for a house with massive traffic, there are a couple of things that need to be weighed in:

It takes up more space since it will require a machine room to place a dedicated hydraulic tank and controller.
A six-inch bottomless pit beneath the base level is required to ensure the door opens in level with the flooring.

It needs yearly maintenance.
Like cars, home elevators need to follow their yearly scheduled maintenance to uphold the warranty and prevent costly repairs. On top of that, the maintenance can be a bit tricky depending on what type of elevator a house has. For example, the fluid in a hydraulic system needs to be frequently checked and changed with a hydraulic elevator. Being its main lifeline, the system may experience shutdowns and slowing down more often if the fluid gets dried up.
The traction elevators controls are located in the shaft headroom, making it difficult to access. Magnetic Synchronous can replace the machine room for a superior control mechanism but is quite expensive. This replacement makes it easier to maintain and safer to operate, making the lift shaft process visible.
Expensive
Installing a home elevator may cost a homeowner around $20,000-$50,000, including installation.
When considering getting a home elevator, take some time to weigh in the pros and cons. Don't forget to factor in the cost, capability, and comfort to install. These are the factors that need to take part when making a decision. And when the final decision is a go, it is best to hire a reputable elevator installer to ensure the best quality and safety.