Having a conspicuous apartment is momentous for countless reasons; decent visual appearance, modern-look, and a complete admirable final touch are some of the reasons why we furnish our homes.
More often, furnishing an apartment can be a daunting task as one has to contend with a small budget, sometimes notwithstanding the limiting size of some modern living spaces.
However, all the restrictions and workouts should not bar you from decorating your room to your liking. This post will cover some of the critical factors that you must consider when furnishing your living space.
What are the furnishing essentials that you require?
Seating
You need some space for you and your visitors to sit on. You should pick the sofa here as it has a modern look and can accommodate more persons.
Alternatively, you can save yourself a lot of trouble by getting yourself a massage chair. This means that you don't have to disrupt your schedule to go to the SPA.
Another good thing about this chair is that it is a multi-purpose, in that you can use it for massage as well as a couch. Interesting, right?
Dining
You need a table and some chairs in the dining area. You can also use the table as a work surface bench. The dining chairs can also come in handy when you require extra seats for your visitors.
You can also use the dining chairs and tables for your office space. When choosing the furniture, go for smooth tables and comfortable chairs common in study rooms.
Sleeping
You will also require some space for sleeping. In this case, a sofa bed or a sleeper sofa will offer both sleeping and sitting space for you and your visitors.
Side sleepers' mattresses are also available in the market. Since most people sleep on their sides, these mattresses are the best bet. They are also cheaper and offer excellent support and cushion.
Storage
We all have some luggage to store. You will, therefore, require some storage furniture to assist you in storing your clothes, shoes and other belongings.
What you should consider when buying the essentials
Multi-functionality and Flexibility- When furnishing a small-space apartment, you should always consider multi-functionality and flexibility.
Divide your room into different units using a shelf which will also double as storage furniture. You can also convert your dining area into a home office by setting a seating group around a table.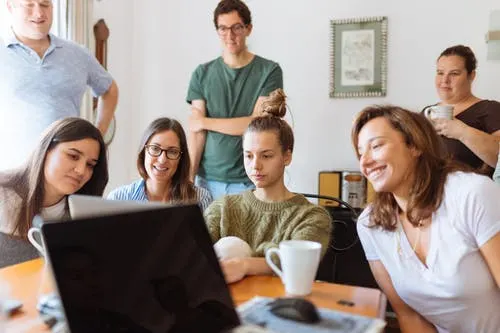 Pocket-friendly- When looking for essentials, you should be ready to consider both popular and less popular brands- then compare the prices.
You can easily find essentials from less prominent brands that offer the same quality and elegance at a lower price.
In short, you should always consider your budget.
Aesthetic value- When selecting an essential, always go for one that matches your apartment's colors. Beauty value is very crucial especially when you are planning to re-sell the apartment.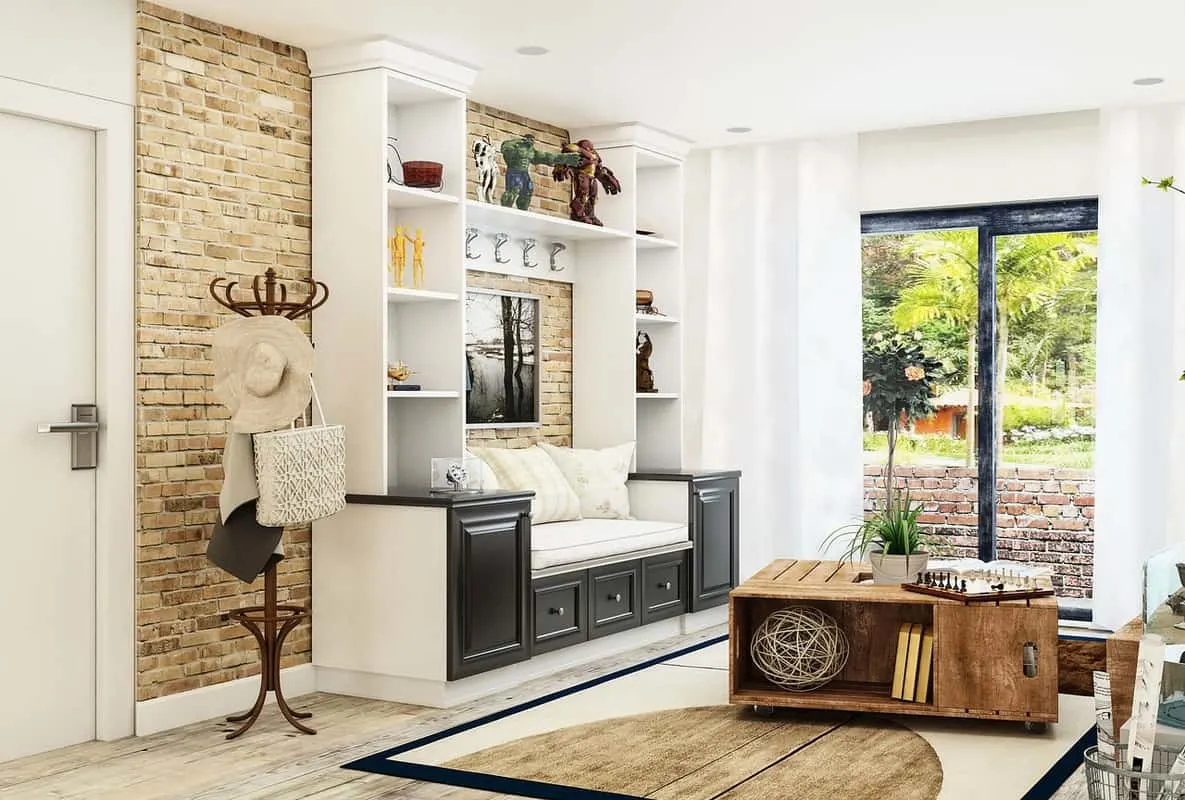 Ability to accessorize- Accessories add warmth and space to your apartment.
After purchasing your essentials, you should accessorize your room to make it a more comfortable and open space. You can add tall shelves, floor lamps, rugs and curtains to personalize your room.
Tall shelves enhance your room's look making it appear taller. Floor lamps save space in tables for books and other stationeries. Curtains improve your privacy and also muffles noise from the neighbors. In addition to offering warmth, rugs also cover unattractive floors or walls.
Used or unused- There are a variety of sites like OfferUp that has thousands of posts of users who want to get rid of their household items.
Here you can find your essentials at low, throw-away prices. You will end up with more essentials if you shop this way compared to when you shop for new products.
Designing your modern home
In the entryway
The entryway is the first place you walk into when you enter your room. You should add a narrow table, wall hooks, and a mirror.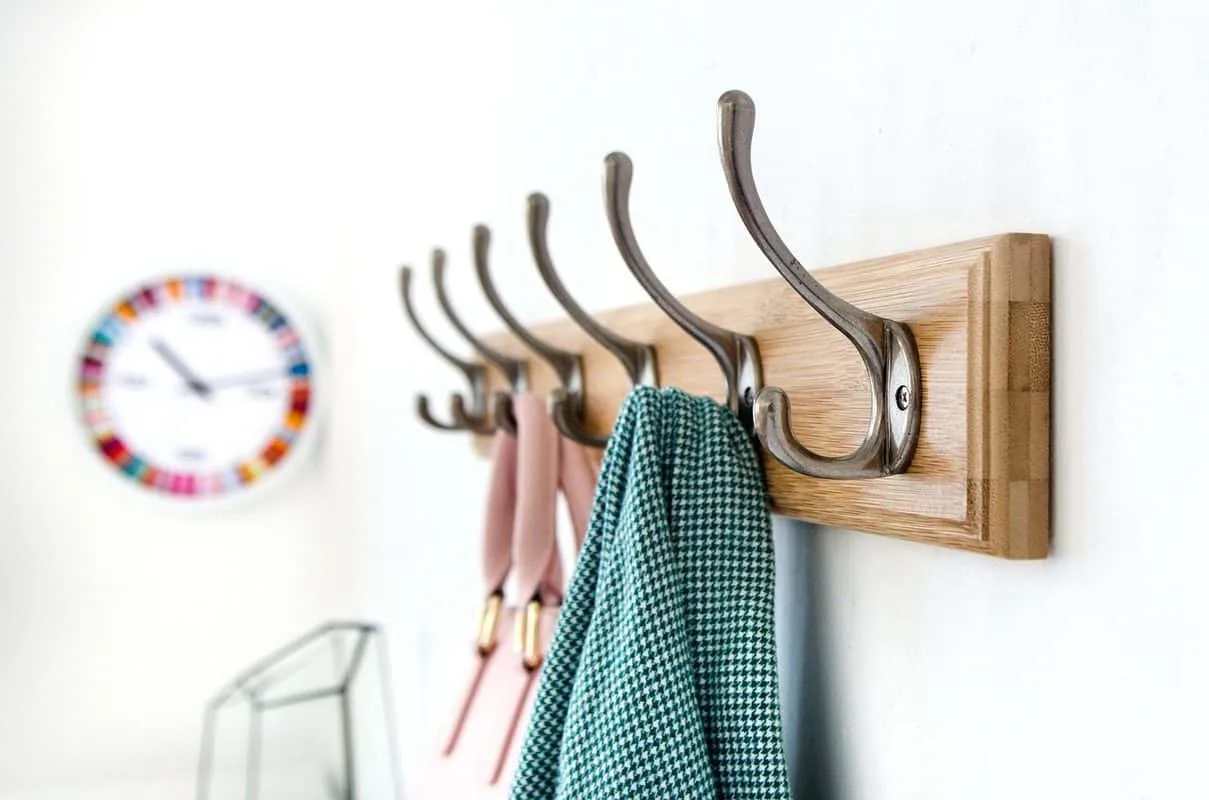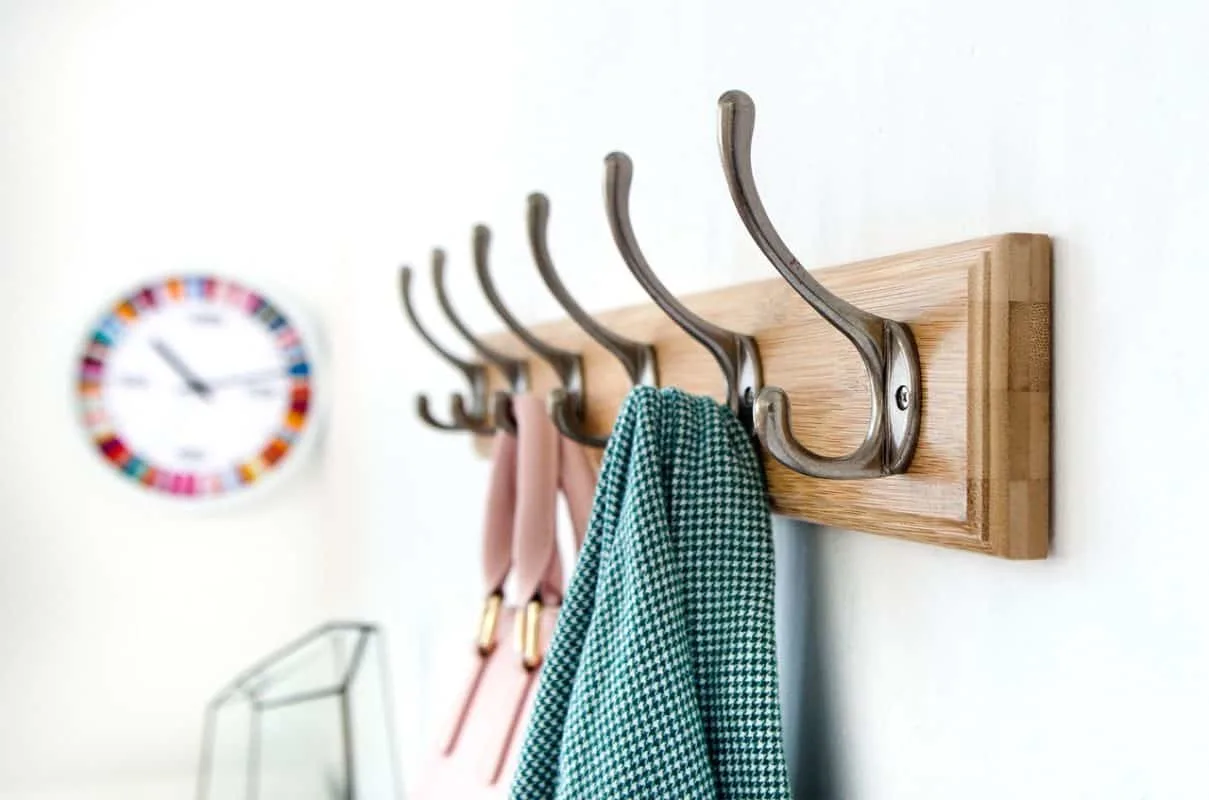 The narrow table will act as a storage for your keys, handbags, and mail. In case you also prefer leaving your shoes at the entrance, you should buy a table with higher vertical stands so you can tuck shoe baskets.
The wall hooks help you store your back bags, jackets, and umbrella. In case you have many items, hooking a canvas bag for holding them will save you a lot of space.
Adding a mirror at the tabletop or benchtop adds vertical height to the setting of the room. You can also use it to check your appearance when entering or leaving the room.
In the living room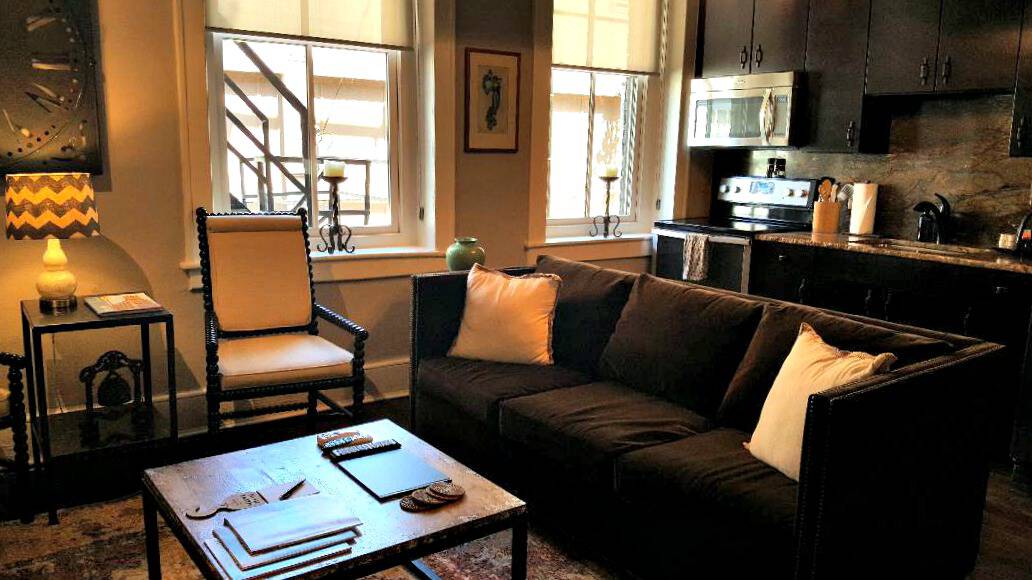 Sofa– The first essential accessory in a living room is a sofa. If your room is larger, you should go for a bigger couch to accommodate the space. However, if smaller, you should not be worried as you can easily find luxurious and comfortable small sofas. Also, old sofas are well-made, but you should add some slipcover to lighten them up.
Coffee tables– Coffee tables use spans to both tables and benches. Here you should go for a narrow, rectangular table for both table and benches. You can then add a top tray for holding your drinks. In addition, most of these tables have extra storage spaces for books and magazines.
Wall art– if you're renting your room, it'll be impossible to paint or wallpaper it. However, you can add some objects or picture frames to make the space enticing.
Massage chair- A massage chair will save you time spent looking for a massage therapist. If you have the chair, you can easily access massage services at the comfort of your home. Besides, you can also use the chair for personal uses such as resting.
TV cabinet- A TV cabinet is a very useful component of your living room plan even if you wall-mount your TV. It provides plenty of storage spaces as well as adds to the beauty of the house.
In the kitchen/ dining room
Tables and chairs– When choosing a table for your dining room, you should prioritize versatility- tables that can serve different purposes. Also, in case you would like to brand your kitchen for dining, consider purchasing stools for use at the table edges.
Table runner- A table runner is a piece of cloth running across your table. However, unlike a table cloth, it doesn't cover the whole surface. Instead it adds a stripe on the table surface for a modern look.
You can also check YouTube videos on DIY room furnishing.
In the bedroom
Mattress- Invest your resources in the luxurious and most comfortable mattress you can afford. You will spend most of your time in your bed and getting the right mattress is very vital.
Headboard- A headboard is essential for your bed even if your budget doesn't allow a bed frame. The headboard completes the look of your bedroom making it appear well-organized and modern.
Nightstands- Here you might choose a traditional nightstand or a small side table depending on your room's size. You can also mix the two for a beautiful design.
Closet-organization- Your clothes and shoes might end up in an awkward and unorganized location if you fail to tidy your closet. Here you should purchase a hanging shoe organizer, bins, shelves and hooks to help in keeping your room tidier and well-organized.
When furnishing your apartment, you should always start with the essentials and then go to other items as you move on. Always prioritize quality over quantity- And you should not break your bank to furnish your room.
You can also join apartment furnishing Facebook groups to find out about what other users are talking about on apartment furnishing.
Vicky is a Food & Lifestyle Blogger at AvocadoPesto, where she specializes in healthy living and health cooking. She is also a world traveler and has visited over 60 countries.
Let me know when it's live so i can make the payment as usual.