Are you dreaming of an unforgettable wedding that will leave a lasting impression on you and your guests? Look no further than Arizona, the perfect destination for your extraordinary celebration. Arizona sets the stage for a wedding experience that will exceed your wildest dreams with its breathtaking landscapes, vibrant culture, and warm hospitality.
Everybody knows how special the wedding day is for the bride and groom. It is the beginning of the rest of their lives together. There are so many different aspects that go into planning the perfect wedding, but perhaps one of the most important factors to consider is when and where the ceremony and reception are scheduled to take place.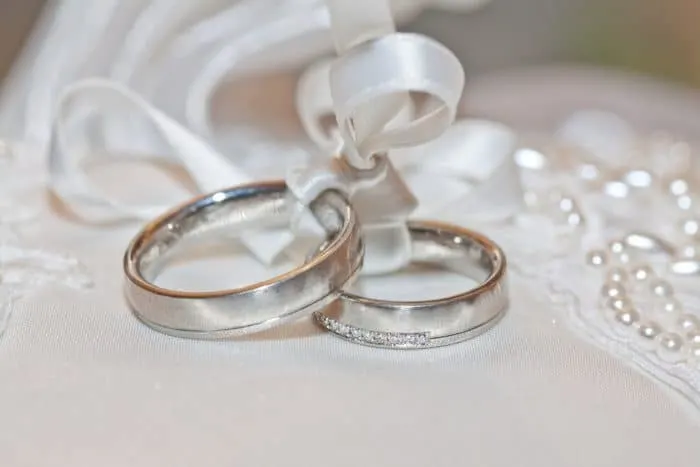 Plan An Unforgettable Wedding in Arizona
Why is the Venue so Important?
You may be wondering why the venue is one of the more important decisions that need to be made quickly. This is because many other details of the wedding fall into place once the venue is picked, such as the color schemes, decorations, and guest list. Choosing the venue will unload a bundle of stress off of the shoulders of the bride and groom. It is also important to carefully choose the atmosphere for the wedding because it can help to set the whole vibe for the wedding and determine the happiness and serenity of the guests that are present. Happy guests equal a happy wedding, and a happy wedding equals a good start to the future of the bride and groom.
The choice of venue is crucial when planning a wedding due to several important reasons:
Setting the Atmosphere: The venue sets the tone and atmosphere for the entire wedding. Whether it's a romantic garden, a luxurious ballroom, or a rustic barn, the venue creates the backdrop that reflects the couple's vision and enhances the overall ambiance of the event.
Accommodating Guest Capacity: The venue's capacity determines how many guests can attend the wedding comfortably. It's essential to choose a venue that can accommodate the desired number of guests, ensuring everyone has ample space to enjoy the celebration without feeling crowded.
Logistics and Convenience: The venue's location and accessibility are crucial considerations. Choosing a venue that is easily accessible for both the couple and their guests helps ensure a smooth and convenient experience. It should have sufficient parking or be situated near transportation options, making it easier for guests to attend.
Catering and Menu Options: Many venues offer in-house catering services or have preferred vendors. The choice of venue can impact the catering options available, which can affect the quality and variety of the menu. It's important to consider the culinary preferences and dietary restrictions of the couple and their guests when selecting a venue.
Wedding Theme and Style: The venue should align with the couple's wedding theme and style. Whether it's a glamorous affair, a rustic outdoor wedding, or an intimate beach ceremony, the venue should complement and enhance the chosen theme, ensuring a cohesive and visually stunning event.
Venue Flexibility: Different venues offer varying degrees of flexibility in terms of decor, layout, and customization options. Some venues may have restrictions on decorations or require the use of specific vendors. It's important to choose a venue that aligns with the couple's vision and allows for personalization to create a unique and memorable wedding experience.
Weather Considerations: If planning an outdoor wedding, the venue plays a crucial role in weather considerations. It should provide suitable backup options in case of inclement weather. Additionally, for indoor venues, climate control and appropriate ventilation are important to ensure guest comfort.
Services and Amenities: The venue may offer additional services and amenities that can enhance the wedding experience. This can include on-site accommodations, dressing rooms, audiovisual equipment, or coordination services. Considering these offerings can add convenience and reduce logistical challenges.
Budget Considerations: The venue is typically one of the most significant expenses in wedding planning. It's important to choose a venue that fits within the couple's budget while still meeting their desired criteria. Careful consideration should be given to the venue's pricing structure, including any additional fees or hidden costs.
Emotional Connection and Meaning: Finally, the venue can hold sentimental value or have personal significance for the couple. It may be a location that holds special memories or represents an important aspect of their relationship. Choosing a venue with emotional resonance can add an extra layer of meaning and significance to the wedding day.
In summary, the venue is a critical component of wedding planning, impacting the overall atmosphere, logistics, guest experience, and overall success of the event. It's important to consider various factors when selecting a venue to ensure it aligns with the couple's vision, budget, and practical needs.
There are so many choices when picking out a wedding venue, including national spots and international locations. It can be a bit overwhelming to make this enormous decision. If you are looking for a state with numerous different potential wedding venues, look no further than the beautiful state of Arizona, says The Knot.
Andaz Scottsdale Resort & Bungalows
The Hyatt Andaz Resorts are one of the top choices for a wedding celebration. A variety of lawns are available if you choose to host your wedding at the Andaz, including the Cholla Lawn, the Palo Verde Lawn, and the Albers Lawn. Each lawn comes equipped with a beautiful view of the Camelback Mountain region and an opportunity to dance the night away under the stars. Another great attribute about the Andaz resorts is that it has all the amenities you could need to ensure your wedding goes off without a hitch. The guests and the wedding party will have the opportunity to stay in bungalow style rooms and the hotel also comes with a spa, meeting facilities, an on-site restaurant, free Wi-Fi, concierges, a pool, and the whole area is pet-friendly. The Hyatt Andaz Resort is like a paradise away from home that will offer relaxation and stress-free time for the bride and groom. There are also other hotels in Scottsdale if your guests want to stay elsewhere. For more details about this venue, visit their site.
Andaz Scottsdale Resort & Bungalows is a fantastic wedding venue for several compelling reasons:
Stunning Desert Setting: The resort is nestled in the breathtaking Sonoran Desert, providing a picturesque backdrop for weddings. The natural beauty of the surroundings, including majestic mountains and vibrant desert landscapes, creates a unique and memorable atmosphere for the celebration.
Versatile Event Spaces: Andaz Scottsdale offers a range of stunning event spaces that can accommodate weddings of different sizes and styles. From intimate ceremonies in lush gardens to grand receptions in elegant ballrooms, the resort has versatile options to suit various preferences and guest capacities.
Luxurious Bungalows and Accommodations: The resort boasts luxurious bungalows and accommodations, allowing wedding guests to enjoy a comfortable and memorable stay. The well-appointed rooms and suites provide a relaxing retreat for guests, ensuring a seamless and enjoyable experience throughout their time at the resort.
Exceptional Service and Hospitality: Andaz Scottsdale is renowned for its impeccable service and hospitality. The dedicated wedding team works closely with couples to curate a personalized and unforgettable experience. From the initial planning stages to the day of the wedding, the staff is committed to providing exceptional service and ensuring every detail is executed flawlessly.
Culinary Excellence: The resort's culinary team crafts delectable menus using locally sourced ingredients, creating a culinary experience that delights the palate. Couples can work with the team to customize their wedding menu, ensuring that every dish is a reflection of their unique tastes and preferences.
Customizable Wedding Packages: Andaz Scottsdale offers customizable wedding packages to suit different budgets and requirements. Whether couples envision an intimate gathering or a grand celebration, the resort provides options and flexibility to tailor the package to their specific needs, ensuring a memorable and personalized event.
Stunning Outdoor Spaces: The resort's outdoor spaces are particularly captivating. From picturesque gardens and courtyards to serene poolsides and patios, these spaces offer a seamless blend of natural beauty and sophisticated design. They provide an ideal setting for outdoor ceremonies, cocktail receptions, or al fresco dining experiences.
On-Site Amenities and Activities: Andaz Scottsdale offers a range of on-site amenities and activities that can enhance the wedding experience for both the couple and their guests. This includes a luxurious spa for pre-wedding pampering, a fitness center, swimming pools, and access to nearby golf courses, ensuring there's something for everyone to enjoy during their stay.
Convenient Location: The resort's location in Scottsdale, Arizona, offers easy access to the vibrant city's attractions and amenities. Guests can explore the local art galleries, boutiques, and restaurants, providing a well-rounded experience beyond the wedding celebrations.
Unforgettable Memories: Above all, Andaz Scottsdale Resort & Bungalows strives to create unforgettable memories for couples and their loved ones. The combination of stunning surroundings, exceptional service, and attention to detail ensures that weddings held at the resort are truly special and cherished for a lifetime.
Overall, Andaz Scottsdale Resort & Bungalows is an exceptional wedding venue that combines natural beauty, luxury, exceptional service, and customizable options to create a dream wedding experience.
Golf Clubs
There are quite a few amazing golf clubs to choose from, including the Grayhawk Golf Club, Orange Tree Golf Resort, Gainey Ranch Golf Club, Eagle Mountain Golf Club, and the McDowell Mountain Golf Club. Each of these fancy resorts will give the bride and groom a chance to make cherished memories that will last a lifetime and give them and their guests the luxury lifestyle for the day.
A golf club in Arizona is an excellent choice for a wedding venue for several compelling reasons:
Breathtaking Natural Beauty: Arizona is known for its stunning natural landscapes, and a golf club provides a picturesque backdrop for a wedding. The lush green fairways, pristine lakes, and majestic mountains create a captivating setting that adds an element of natural beauty to the celebration.
Versatile Event Spaces: Golf clubs typically offer a range of versatile event spaces to accommodate weddings of different sizes and styles. Whether couples prefer an intimate ceremony on a beautifully landscaped patio or a grand reception in an elegant ballroom overlooking the golf course, golf clubs provide a variety of options to suit their vision.
Gorgeous Photo Opportunities: Golf clubs offer endless photo opportunities for couples and their guests. From scenic views of rolling fairways and manicured gardens to romantic sunset shots against the backdrop of mountains, the stunning surroundings provide a perfect canvas for capturing cherished memories.
Professional Event Planning and Coordination: Golf clubs often have experienced event planning teams dedicated to ensuring a seamless and memorable wedding experience. These professionals assist with every aspect of the planning process, from selecting the perfect space to coordinating logistics, vendors, and all the intricate details that make a wedding special.
On-Site Catering Services: Many golf clubs have in-house catering services, ensuring top-notch culinary experiences for the wedding celebration. From customized menus to expertly crafted dishes, couples can work with the culinary team to create a dining experience that reflects their tastes and preferences.
Golfing Activities for Guests: A golf club wedding venue provides an added perk for guests who enjoy the sport. They can take advantage of the golf course and facilities, offering them an opportunity to relax, socialize, and enjoy some rounds of golf before or after the wedding festivities.
Indoor and Outdoor Options: With Arizona's pleasant weather, golf clubs often offer both indoor and outdoor event spaces. Couples can plan an outdoor ceremony with a stunning view, followed by an indoor reception in an elegant clubhouse. This versatility allows for flexibility and the ability to adapt to weather conditions.
Resort-Like Amenities: Many golf clubs in Arizona offer resort-like amenities to enhance the wedding experience. This may include access to swimming pools, spa services, fitness centers, and even accommodations for out-of-town guests, providing everyone a complete and enjoyable experience.
Convenient Locations: Golf clubs are often conveniently located near major cities or popular tourist destinations, providing ease of access for both local and out-of-town guests. The proximity to airports, hotels, and other attractions ensures that guests can easily travel to and from the wedding venue without hassle.
Memorable Experience: Getting married at a golf club in Arizona offers a unique and memorable experience for couples and their guests. The combination of natural beauty, exceptional services, and the joy of celebrating in a unique setting creates lasting memories that will be cherished for a lifetime.
In summary, a golf club in Arizona makes a great wedding venue due to its stunning natural beauty, versatile event spaces, professional planning services, on-site amenities, and the overall memorable experience it provides. It's a choice that combines elegance, natural surroundings, and convenience, offering couples and their guests an unforgettable celebration in the heart of Arizona's beauty.
Resorts
If golf clubs are not your style, then you can try your hand at these special resorts Arizona also has to offer, including Mountain Shadows Resort, The Scottsdale Resort at McCormick Ranch, and the Doubletree Resort by Hilton Paradise Valley Scottsdale. You can't go wrong by picking one of these beautiful locations as they will give you and your guests a scenic view of the desert area at sunset, creating a magical moment that no one will ever forget.
A resort in Arizona makes an exceptional wedding venue for numerous reasons:
Breathtaking Natural Beauty: Arizona is renowned for its stunning landscapes, from rugged deserts to majestic mountains. A resort nestled amidst such scenic surroundings provides a captivating backdrop for a memorable wedding, allowing couples to exchange vows in a truly enchanting setting.
Diverse and Versatile Event Spaces: Resorts typically offer a variety of event spaces that can accommodate weddings of all sizes and styles. Whether couples envision an intimate ceremony in a beautifully landscaped garden or a grand reception in an elegant ballroom, resorts provide a range of options to suit their preferences.
Comprehensive Wedding Packages: Resorts often offer comprehensive wedding packages that include various services such as event planning, catering, decor, and accommodations. These packages streamline the planning process, allowing couples to entrust the details to a dedicated team of professionals who ensure a seamless and stress-free experience.
Luxurious Accommodations: Resorts in Arizona boast luxurious accommodations that can house both the couple and their guests. From spacious suites to private villas, these accommodations provide comfort, convenience, and a delightful retreat for wedding attendees.
On-Site Amenities and Activities: Resorts offer an array of on-site amenities and activities to enhance the wedding experience for couples and their guests. This may include pools, spas, golf courses, tennis courts, hiking trails, or even access to nearby attractions. Guests can indulge in relaxation and entertainment throughout their stay, creating a well-rounded and enjoyable experience.
Culinary Excellence: Resorts are known for their exceptional culinary offerings. They have talented chefs who can curate custom menus that cater to various tastes and dietary preferences. Guests can savor delicious cuisine and experience top-notch dining experiences during the wedding festivities.
Professional Event Planning: Resorts often have experienced event planning teams dedicated to executing flawless weddings. These professionals guide couples through the entire planning process, providing expertise, creative ideas, and attention to detail to ensure that every aspect of the wedding exceeds expectations.
Convenient Location: Resorts in Arizona are typically situated in picturesque and accessible locations. They may be close to major airports, making it convenient for out-of-town guests to travel. Additionally, these locations often offer a mix of natural beauty and nearby attractions, allowing guests to explore and enjoy the destination beyond the wedding celebrations.
Unique and Memorable Experiences: A wedding held at a resort in Arizona offers a unique and unforgettable experience for couples and their guests. The combination of stunning surroundings, luxurious amenities, and impeccable service creates cherished memories that will be cherished for a lifetime.
Tailored Experiences: Resorts understand the importance of personalization. They work closely with couples to bring their wedding visions to life, incorporating individual preferences, themes, and cultural elements into the celebration. This customization ensures that each wedding at the resort is truly one-of-a-kind.
In summary, a resort in Arizona is an excellent choice for a wedding venue due to its breathtaking natural beauty, versatile event spaces, comprehensive packages, luxurious accommodations, outstanding amenities, and attentive service. It provides an ideal backdrop for couples to celebrate their love surrounded by the enchanting landscapes and create cherished memories that will last a lifetime.
Gardens
No wedding can be forgotten if it takes place in the magical realms of a beautiful garden. There are many such venues to choose from in Arizona, including Boojum Tree Hidden Gardens, The Vista Pavilions at Las Sendas, Villa Sienna, and the Desert Botanical Gardens. All of these venues offer both indoors and outdoors scenarios, creating a lovely setting for you, your partner, and your guests to embark on this magical journey together.
Gardens make a wonderful wedding venue in Arizona for several compelling reasons:
Natural Beauty: Arizona is known for its stunning natural landscapes, and gardens provide a lush and vibrant setting for a wedding. With blooming flowers, lush greenery, and serene water features, gardens create a romantic and picturesque backdrop for exchanging vows and celebrating love.
Pleasant Climate: Arizona's mild and sunny climate makes it ideal for outdoor weddings. Gardens offer ample space for guests to enjoy the beautiful weather, creating a relaxed and enjoyable atmosphere. The comfortable temperatures allow for year-round garden weddings, with the option to provide shade or heaters during certain seasons.
Versatile Spaces: Gardens come in various sizes and styles, offering versatile spaces for different wedding styles and guest counts. Whether you prefer an intimate ceremony in a secret garden or a larger celebration in a spacious botanical garden, there are options to accommodate your vision.
Exquisite Photo Opportunities: Gardens provide a plethora of picturesque settings for capturing timeless wedding photos. From romantic flower arches to winding pathways, tranquil ponds, and blooming trees, every corner of a garden offers a stunning backdrop for creating beautiful memories.
Serene and Intimate Atmosphere: Gardens often have a peaceful and intimate ambiance, creating a sense of tranquility for the wedding celebration. The natural surroundings and gentle sounds of birds chirping or fountains flowing add to the overall serene atmosphere, allowing couples and their guests to feel connected to nature.
Customization and Personalization: Gardens offer a canvas for couples to infuse their personal style and creative touches into their wedding design. Whether it's adding floral arrangements, lighting installations, or unique seating arrangements, gardens provide flexibility and an opportunity to create a bespoke wedding experience.
Privacy and Exclusivity: Many gardens in Arizona offer private event spaces, ensuring that you and your guests have exclusive access to the venue on your special day. This provides an intimate and private setting where you can celebrate without distractions.
Easy Transition from Ceremony to Reception: Gardens often have designated areas for both ceremonies and receptions, making the transition seamless for guests. They can move from the ceremony space to a nearby garden patio or pavilion for cocktails and then proceed to a designated reception area, all within the same beautiful garden setting.
Connection with Nature: Getting married in a garden allows couples and guests to immerse themselves in the beauty of nature. The scent of blooming flowers, the gentle breeze, and the natural surroundings create a sensory experience that enhances the joy and celebration of the wedding day.
Destination Wedding Feel: For couples and guests who may not be residents of Arizona, choosing a garden wedding venue can provide a destination wedding-like experience without leaving the country. It offers the opportunity to explore the unique flora and fauna of the region while celebrating love in a captivating garden setting.
In summary, gardens make a fantastic wedding venue in Arizona due to their natural beauty, versatility, serene atmosphere, customization options, and the opportunity to connect with nature. They provide a romantic and enchanting backdrop for couples to exchange vows and create cherished memories surrounded by the stunning landscapes of Arizona's gardens.