Whether you, your friend or a family member is having a baby, it is exciting. Of course, anyone of you will want a cake to reflect your happiness and help you celebrate in style. Trends for baby showers come and go, but one thing that never changes is commemorating this special moment with an adorable and delicious cake. With so many options and bakeries available, here is a list of the best places to order a baby shower cake.
1. Costco
Next time you do your weekly grocery shopping, check out Costco's bakery section and options for customizable cakes. Costco offers a variety of cake sizes depending on the size of your party, including round, sheet, and even cupcakes. Flavors here include many options, so you will find something that will suit your taste. Decorations can also be tailored to your vision and range from photos to gender-reveal cakes. Costco prices start at $19 and go as high as $40. Be sure to check out your local Costco cake decorating options online.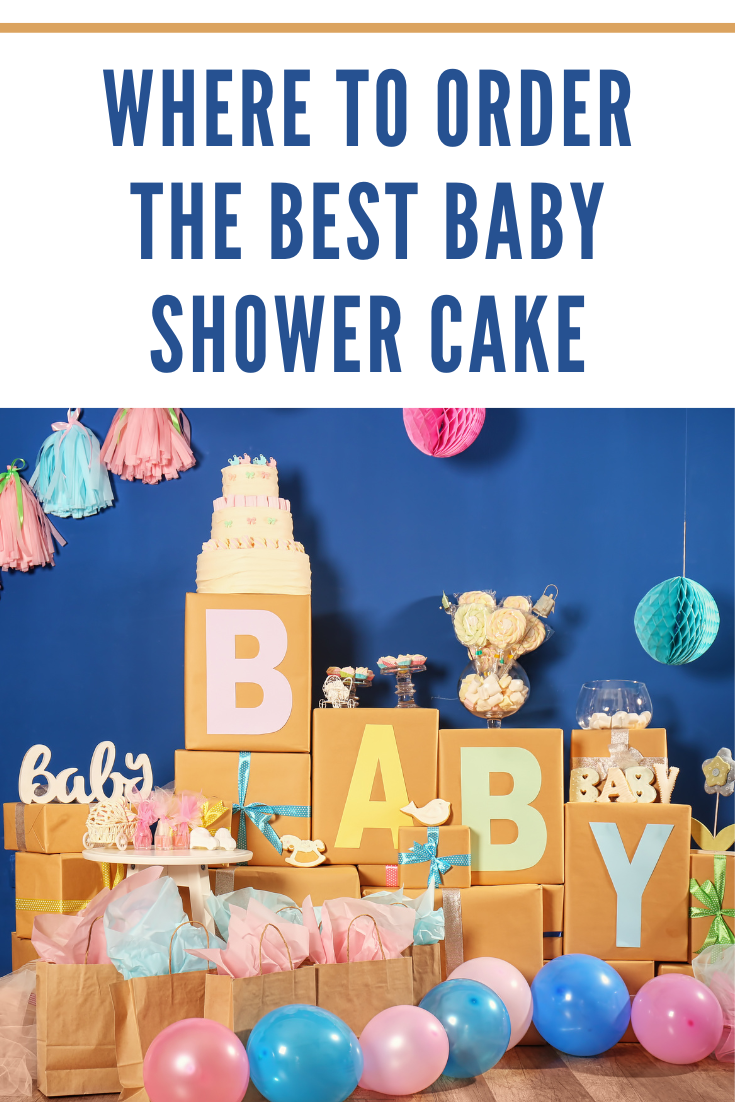 2. Walmart
Walmart is one of the other places to order baby shower cakes. They have a variety of styles, from sheet cakes to cakes made out of cupcakes. Flavor options are dependent on the size of the cake you order, but, generally speaking, Walmart has all the classic flavors, including White, Marble, Chocolate, and Tres Leches. Ordering a cake at Walmart could not be easier. Go to the Ideas page and click on Recipes and Entertaining. You can fill out an order form online and send it to your local Walmart. If you'd instead go for a cake that has already been designed, Walmart's website also features cake catalogs where you can find your perfect baby shower cake. Round cakes start at $7.50 and go up to $43 for a full-sheet cake.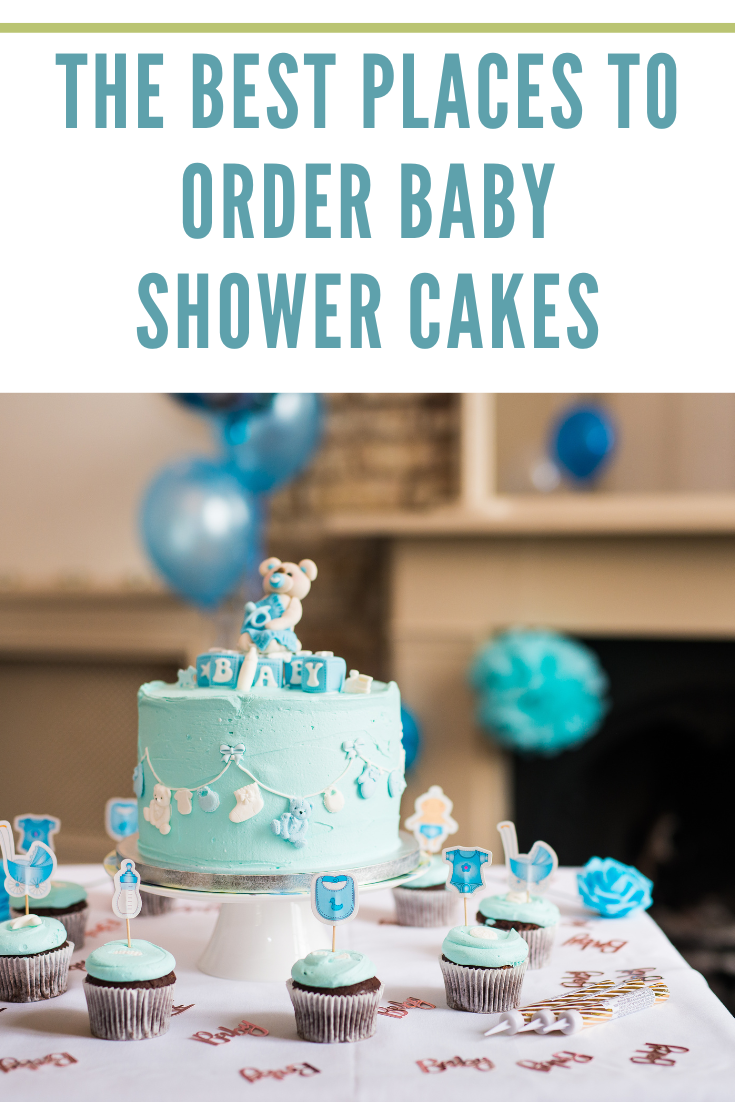 3. Whole Foods Market
Whole Foods Market provides cakes for special occasions. Although they might be a little more expensive, the bakery offers more flavors, and the quality of the ingredients cannot be beaten. Make sure to place your order at least 48 hours in advance for special cakes, such as a baby shower cake. You can choose from the following flavors: Strawberry Shortcake, Boston Cream, Carrot, Devil's Food, Chocolate Ganache, Black and White, Chocolate, Whipped Angel Food Cake, etc. Whole Foods offers delicious vegan cakes if the mother-to-be or other guests have dietary restrictions.
Not sure if you want any of those flavors? Whole Foods has the option to customize cake flavors, filling, and frosting. Round cakes vary from 6 to 9 inches, ranging from $18 to $26. Examples of a Whole Foods cake menu can be found on their website.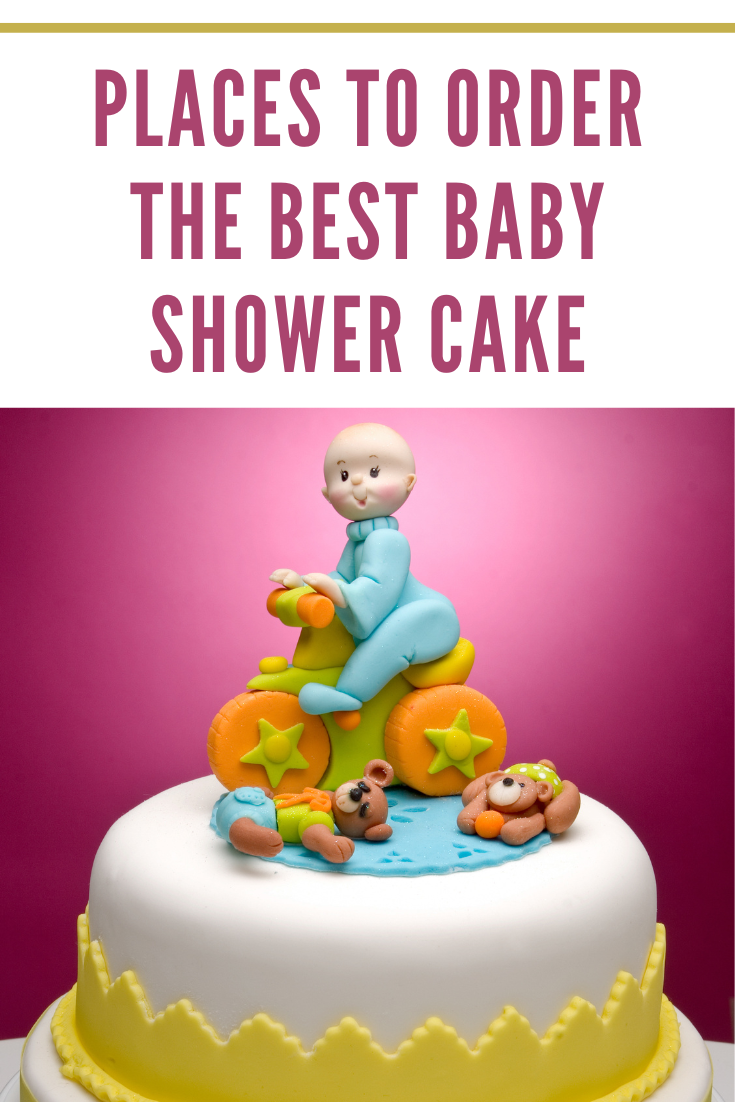 Final Words:
These stores offer quality ingredients and adorable baby shower-themed decorations at generally affordable prices. You have to decide on which type suits you and your guests best. Make sure you think correctly about the flavor, decorations, and icing, so you know what to look for from the start. If you are undecided, however, there are a lot of Cake Designers in stores and online catalogs that might help.