Glam Up a Gift Card Gift with a Newborn Survival Kit
Car seats, cribs, rockers, layettes, nursery decor – all will likely appear on your friend's baby-shower registry.
How about giving that mom-to-be what she really needs; plain ol' cash in the form of a gift card.
I'll admit a gift card isn't the most exciting thing to see opened at a baby shower, so why not add a touch of creativity by including it in a DIY newborn survival kit.
I designed such a kit for a close friend's baby shower and she had a great time unpacking it and reading about each item.
It was much more exciting than just opening a card with a gift card inside.
Here's a list of items to include in your newborn survival kit and labels for those needing a bit of explanation.
Most items are available at your local dollar store.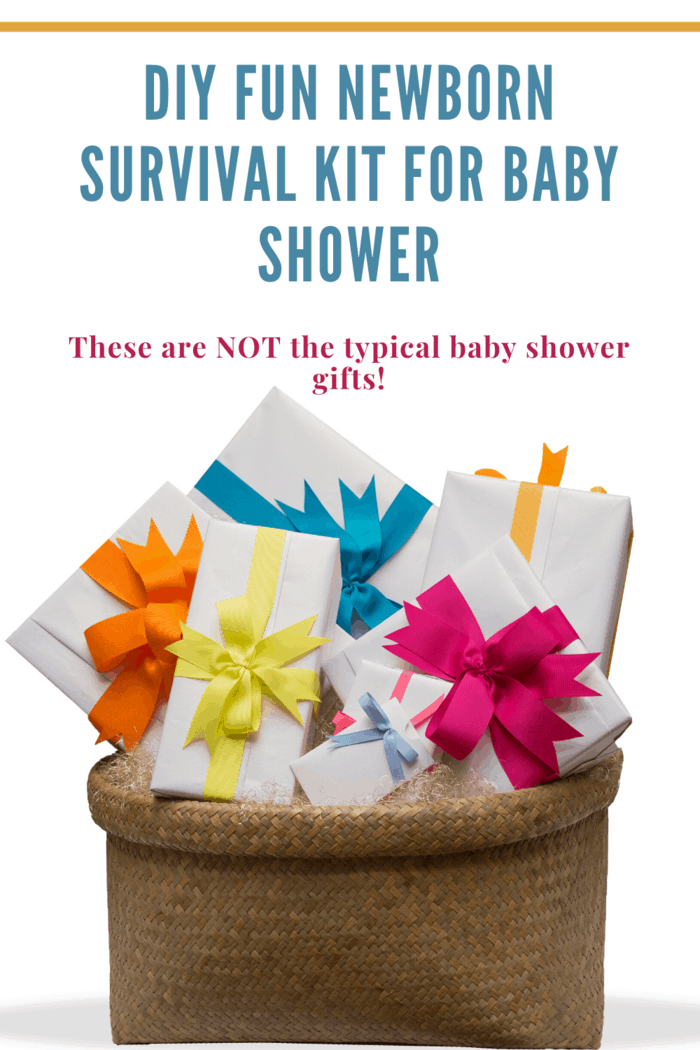 Fun Newborn Survival Kit
Rain Pancho:
Hazmat Suit (use during meal times and diaper changes).
Safety Goggles:
Protect eyes from accidental sprinkles on the changing table.
Face Mask:
Protection against toxic fumes during diaper changes.
Industrial Strength Gloves:
Help avoid touching biohazard waste material.
Turkey Baster:
Remember to get every crack and fold!
Long-Handled Tongs:
To keep those stinky diapers far away.
Diaper Disposal Bags:
Biohazard Waste Material Disposal Bags.
1 Diaper:
You'll need more…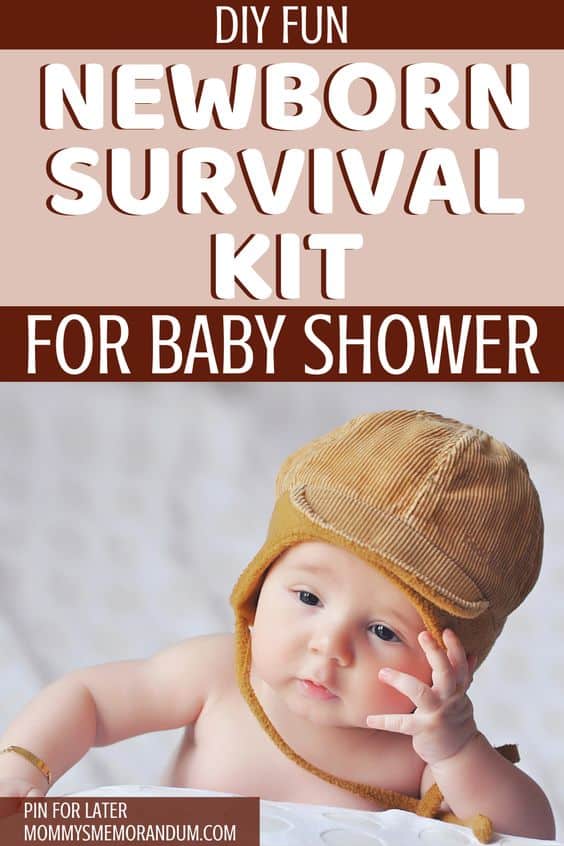 Baby Wipes:
Cleans bottoms, hands, and faces while doubling as a baby sponge bath!
Ear Plugs:
Use at night and during the day, as necessary.
Pacifier:
Mute Button.
Energy Drink:
When sleep has evaded you.
Condoms:
So you don't have to do this again in the near future.
Pregnancy Test:
just in case protection fails.
Nipple Cream:
For when breastfeeding really sucks.
Eye Mask:
For cat naps anytime, anywhere.
Gift Card:
For everything else.
Basket:
To hold everything.
Use your own creative genius to add more items to the kit.
Pack everything into the basket and wrap it with a pretty bow.
Later on, the mom-to-be can use the basket as a diaper caddie.
###
Maisie Knowles is the founder of BestBabyStuff.com, a website reviewing only the best baby products.
She earned a B.A. in Communications from the University of Colorado in 2003 and currently spends most of her time at home with her two young girls.