Introducing Pixar in a Box through Khan Academy: Unleash Your Creativity!
Are you ready to dive into the enchanting world of Pixar animation? Let your imagination soar and discover the magic behind beloved animated films with Pixar in a Box, brought to you by Khan Academy.
Join us on an incredible journey that combines the art of storytelling with the wonders of technology. With Pixar in a Box, you can unleash your creativity and learn the secrets of the world's leading animation studio right from the comfort of your own home.
What makes Pixar in a Box truly special is its innovative approach to education. We've teamed up with the brilliant minds at Pixar Animation Studios to develop a series of interactive lessons that cover a wide range of topics. From character design to animation, storytelling to simulation, each lesson offers a fascinating glimpse into the world of Pixar.
With Khan Academy's expertly crafted video tutorials, you'll get an exclusive behind-the-scenes look at the creative process that brings Pixar's iconic characters to life. Learn how to draw your favorite characters like Woody and Buzz, understand the principles of animation that make every movement captivating, and explore the technology that makes Pixar's movies so visually stunning.
But that's not all! Pixar in a Box takes learning to the next level by providing hands-on activities and challenges that encourage you to put your newfound knowledge into practice. Dive into interactive exercises and experiment with storytelling techniques, create your own characters, and even animate a scene using industry-standard software.
Whether you're a budding artist, an aspiring animator, or simply a fan of Pixar movies, Pixar in a Box has something for everyone. Uncover the secrets behind beloved films like Toy Story, Finding Nemo, and The Incredibles, and gain valuable skills that can help you pursue a career in animation or simply fuel your passion for the art form.
Join millions of learners around the world who have already embarked on this remarkable educational adventure. With Pixar in a Box, you'll be empowered to create your own stories, bring characters to life, and unlock the magic of animation.
Don't miss out on this extraordinary opportunity to learn from the best in the business. Visit Khan Academy today and immerse yourself in the world of Pixar with Pixar in a Box. Let your creativity shine and discover the animator within you!
Start your Pixar journey today: enroll in Pixar in a Box through Khan Academy and watch your imagination take flight!
Our Pixar in a Box Review
My kiddos all love technology. They excel at science and math and yet, they have this amazing creativity that has me in awe. A new online resource, Pixar in a Box, explores how the academic concepts learned in school enable Pixar filmmakers to create new worlds, animate unique characters and bring stories to life through animation. the best part is it's free and available online at KhanAcademy.org!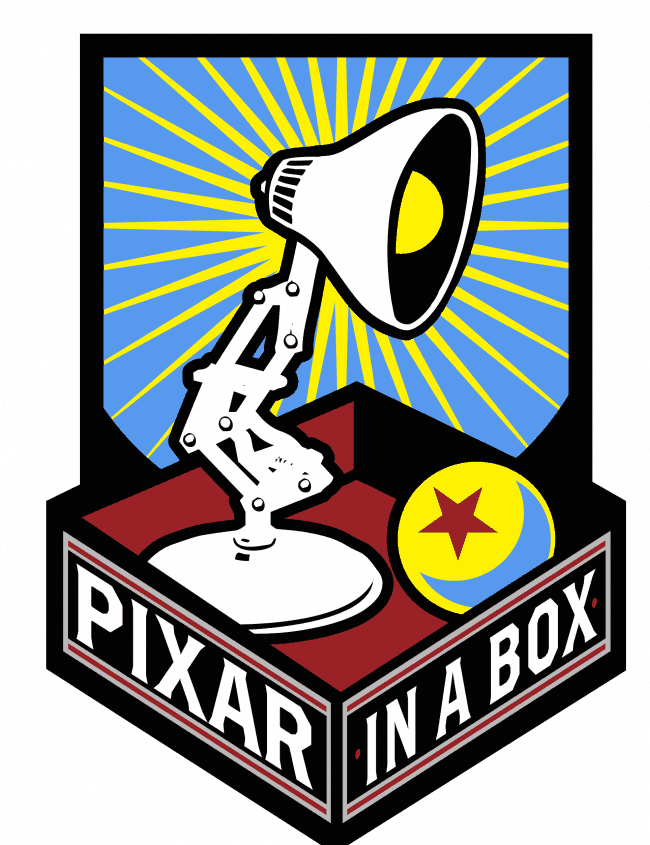 Through a series of video lessons, interactive exercises, and hands-on activities, students begin to discover the magic of Pixar and its films. It's designed especially for students in middle and high school, however, these resources are available to learners of all ages, completely free of charge.
Pixar in a Box officially unveiled at a special event yesterday evening on the Pixar campus in Emeryville, California, where local educators learned the story behind the project and then received a live demonstration of Pixar in a Box from two of its creators – Brit Cruise, Content Producer at Khan Academy, and Tony DeRose, Senior Scientist and Research Group Lead at Pixar.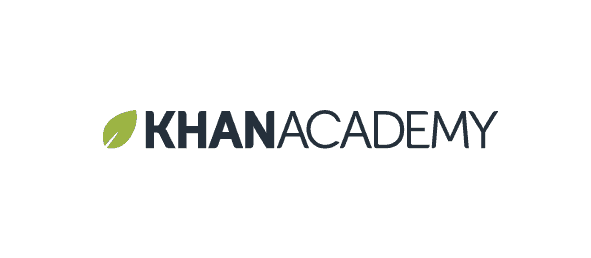 CEO and Founder of the not-for-profit Khan Academy, Sal Khan says:
"Our mission at Khan Academy is a free, world-class education for anyone, anywhere.Sparking student interest in math and other academic fields is a key part of that, and we're delighted to collaborate with Pixar to achieve this goal. Pixar in a Box gives students a new way to engage with key academic concepts and see how creative these concepts can be."
Starting today, students can access Pixar in a Box and learn:
How combinatorics are used to create crowds, like the swarm of robots in WALLŸE.
How parabolas are used to model environments, like the forest in Brave.
How are weighted averages used to create characters like Buzz Lightyear and Woody?
How linear and cubic interpolation are used to animate characters.
How trigonometry is used to create the worlds in which Pixar stories take place.
How are simultaneous equations used to paint all of Pixar's images?
Brit Cruise explains, "These lessons are the project's first phase. While the first year focuses on math, future Pixar in a Box lessons will explore science, computer science, arts, and humanities."
All Pixar in a Box resources is available free of charge at PixarInABox.org. The site will be updated as additional lessons become available.
About Khan Academy
Khan Academy is a 501(c)3 nonprofit with a mission to improve education by providing a free, world-class education for anyone, anywhere. We believe that students of all ages should have free, unlimited access to the best educational content and that they should be able to consume and master this content at their own pace. In addition, we believe that there are incredible opportunities to use intelligent software development, deep data analytics, and intuitive user interfaces to more effectively surface and presents these educational resources to students and teachers around the world. Our library of content covers kindergarten to early college math, science topics such as biology, chemistry, and physics, and reaches into humanities with tutorials on economics, finance, music, philosophy, and art history. We have over 26 million registered students and to date, we have delivered over 580 million lessons and 3.8 billion exercise problems. For further information, visit KhanAcademy.org.
About Pixar Animation Studios
Pixar Animation Studios, a wholly-owned subsidiary of The Walt Disney Company, is an Academy Award®-winning film studio with world-renowned technical, creative and production capabilities in the art of computer animation. Creator of some of the most successful and beloved animated films of all time, including "Toy Story," "Monsters, Inc.," "Cars," "The Incredibles," "Ratatouille," "WALL-E," "Up," "Toy Story 3" and "Brave," the Northern California studio has won 30 Academy Awards® and its films have grossed more than $8.7 billion at the worldwide box office to date. "Inside Out," Pixar's fifteenth feature, is currently in theaters worldwide.