With National Pineapple Day just around the corner, it seems like the perfect time to honor of the sweet, spike-covered, and delicious fruit by sharing part of our trip to the luxuriously playful Nickelodeon Hotels & Resorts Punta Cana!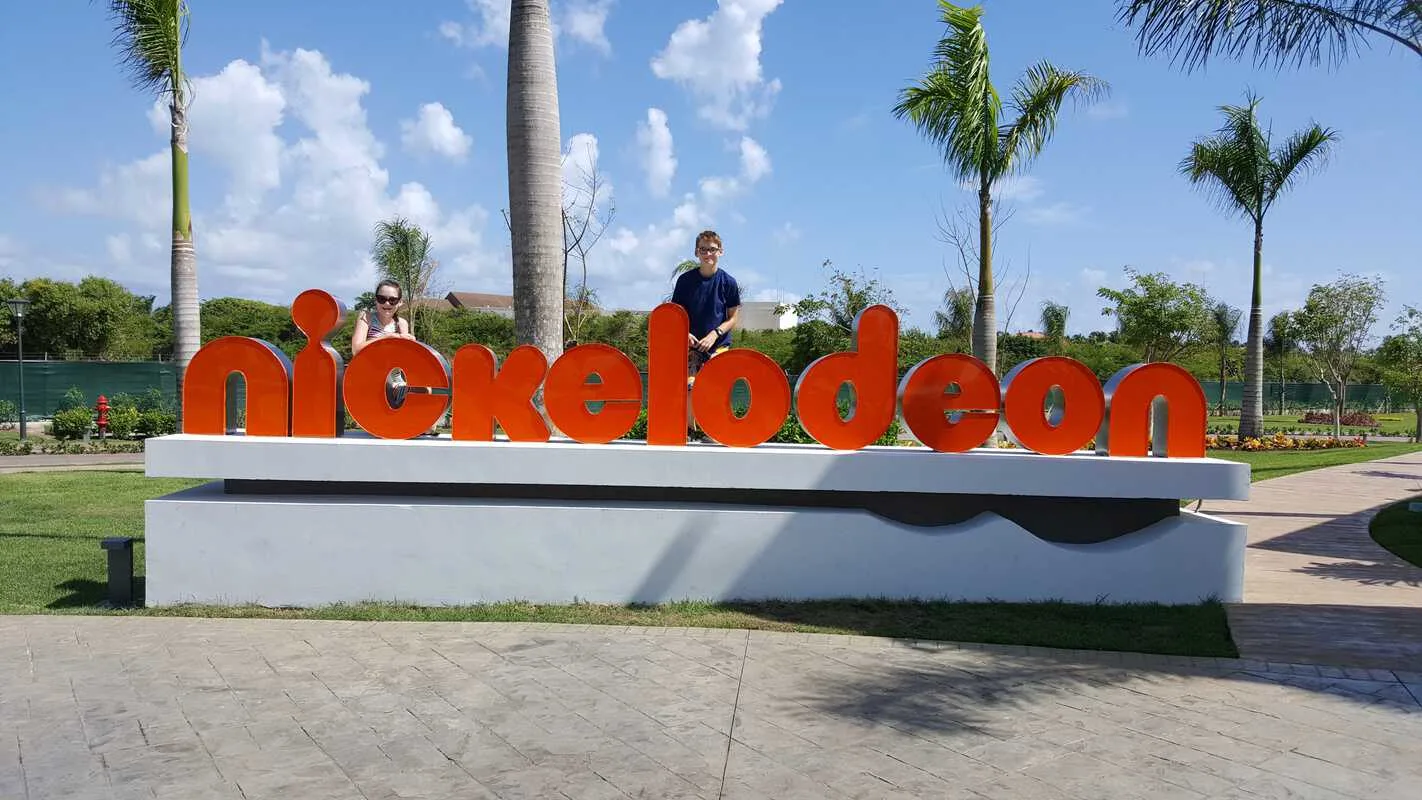 I mention this because you can now stay inside the one-of-a-kind Pineapple and Celebrate the holiday in style and treat yourself to a once-in-a-lifetime opportunity almost as tempting as the actual fruit.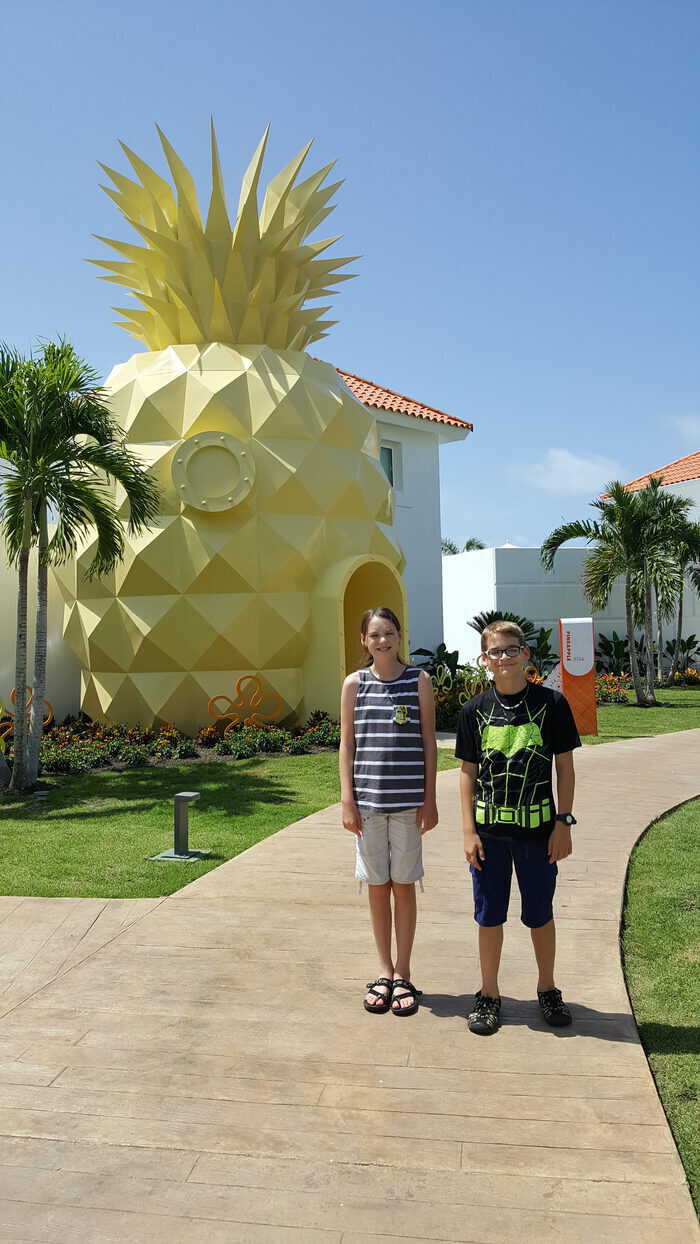 Inspired by the famous pineapple under the sea, famed home to this guy–SpongeBob SquarePants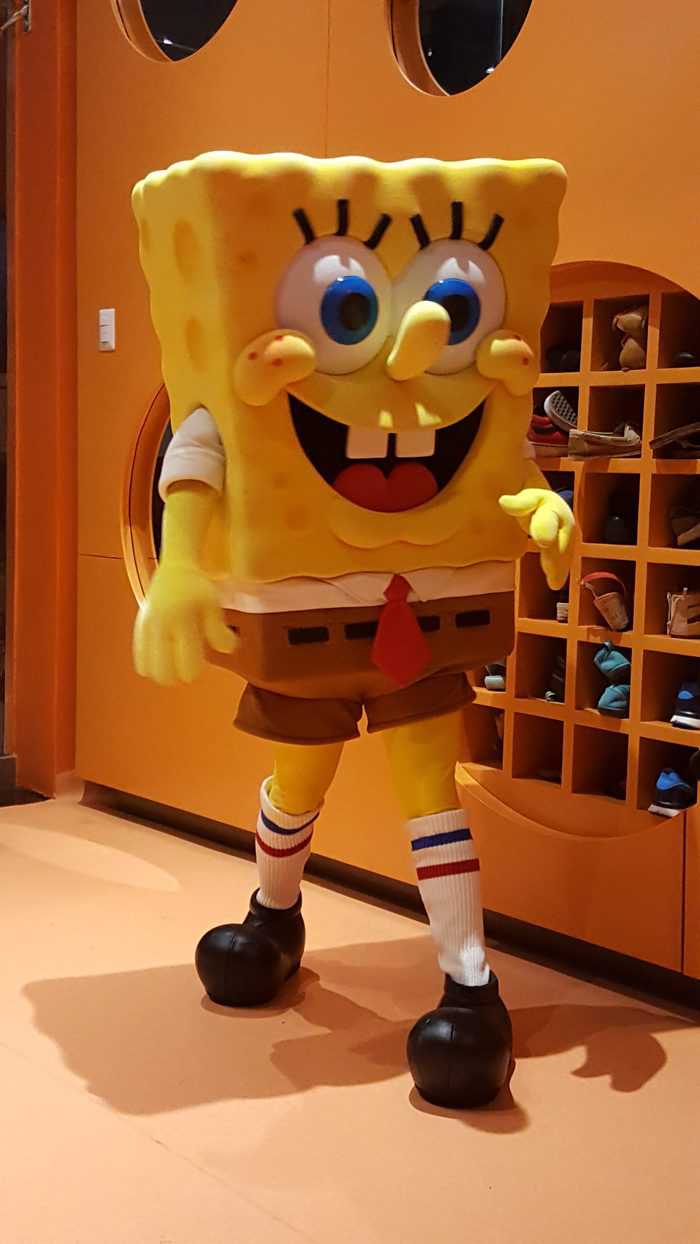 This sumptuous villa is the signature dwelling at the upscale Nickelodeon Hotels & Resorts Punta Cana. With 2,292 square feet of incredible indoor and outdoor living areas, including a garden, patio, signature infinity pool, and a private butler to cater to each whim.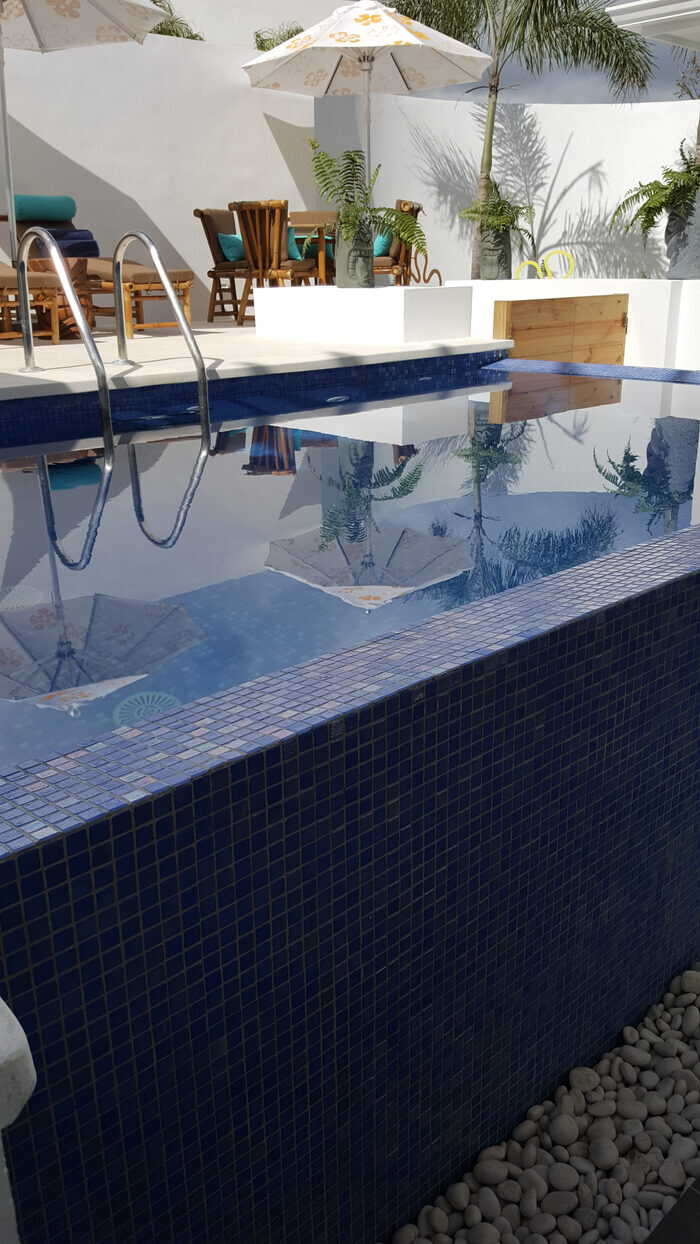 Com inside this he two bedrooms / three bath villa palatial paradise and see why it's for pineapple fans everywhere.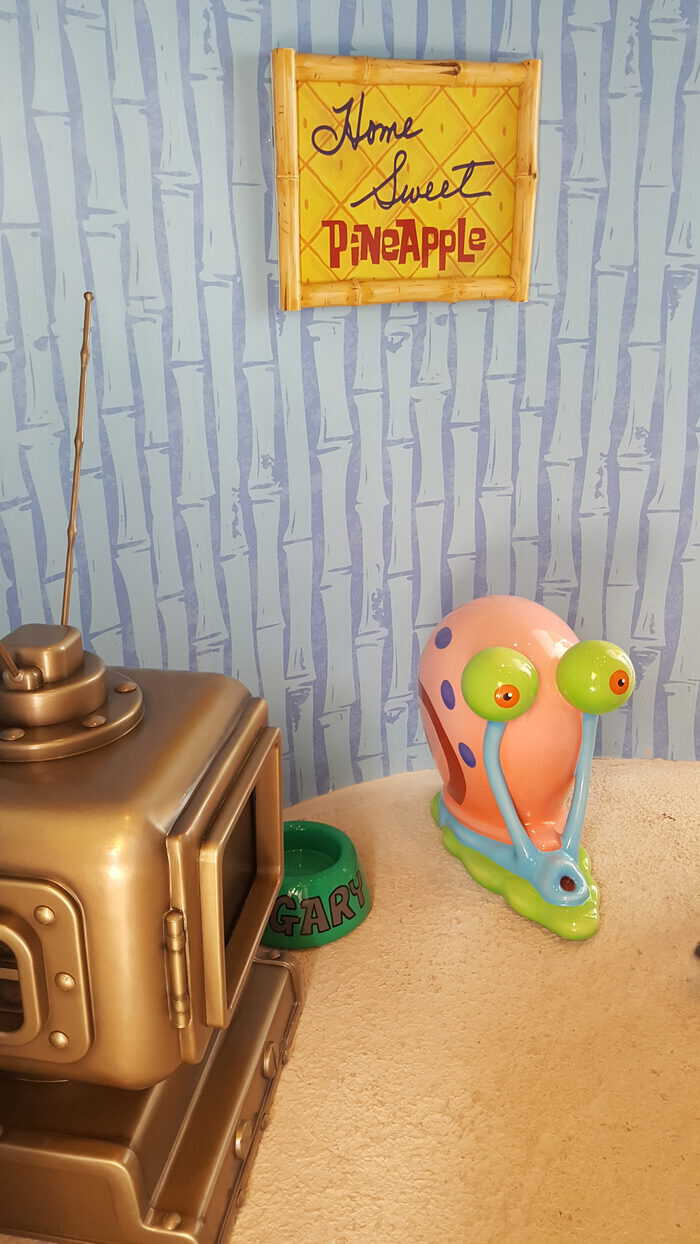 Rates at the world's only Pineapple start at $3,800 per night for up to four adults and two children or two children, and six adults, including the Gourmet Inclusive Experience of all gourmet meals, served a la carte, premium alcoholic and non-alcoholic beverages, 24-hour room service and full-service concierge.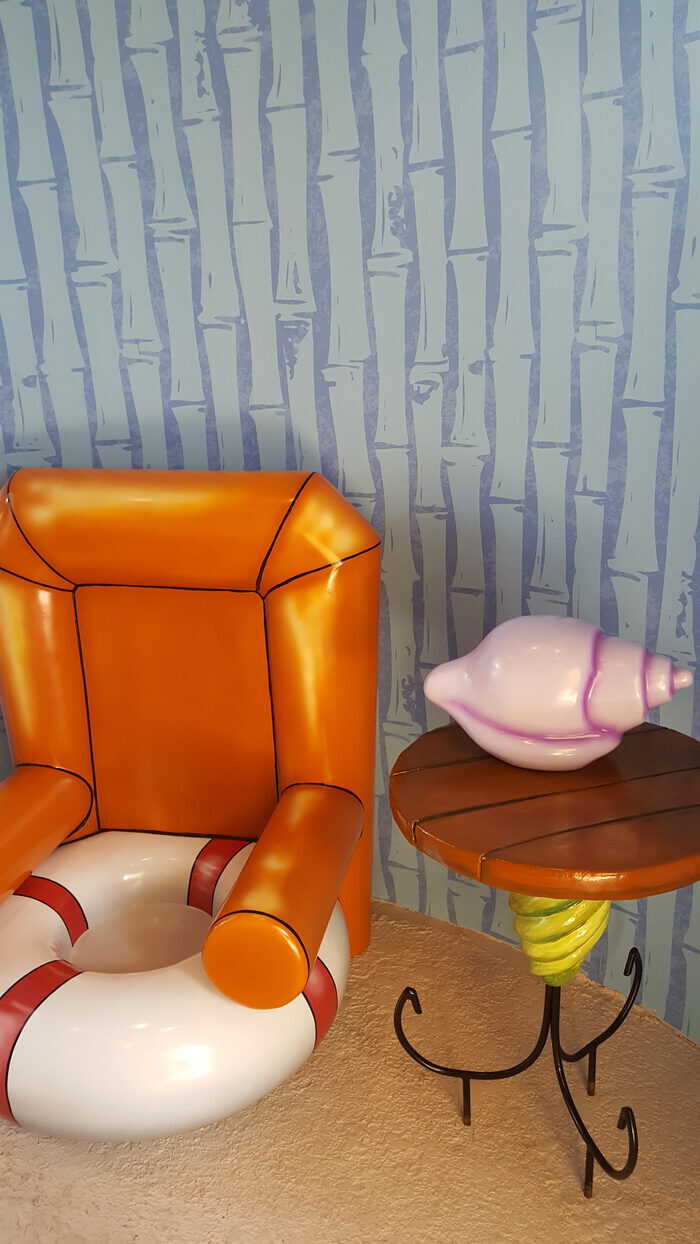 National Pineapple Day is on June 27, make it a day for unique travel.
Lounge in the living room, featuring vaulted ceilings and this bubble chair my kiddos couldn't get enough of while visiting.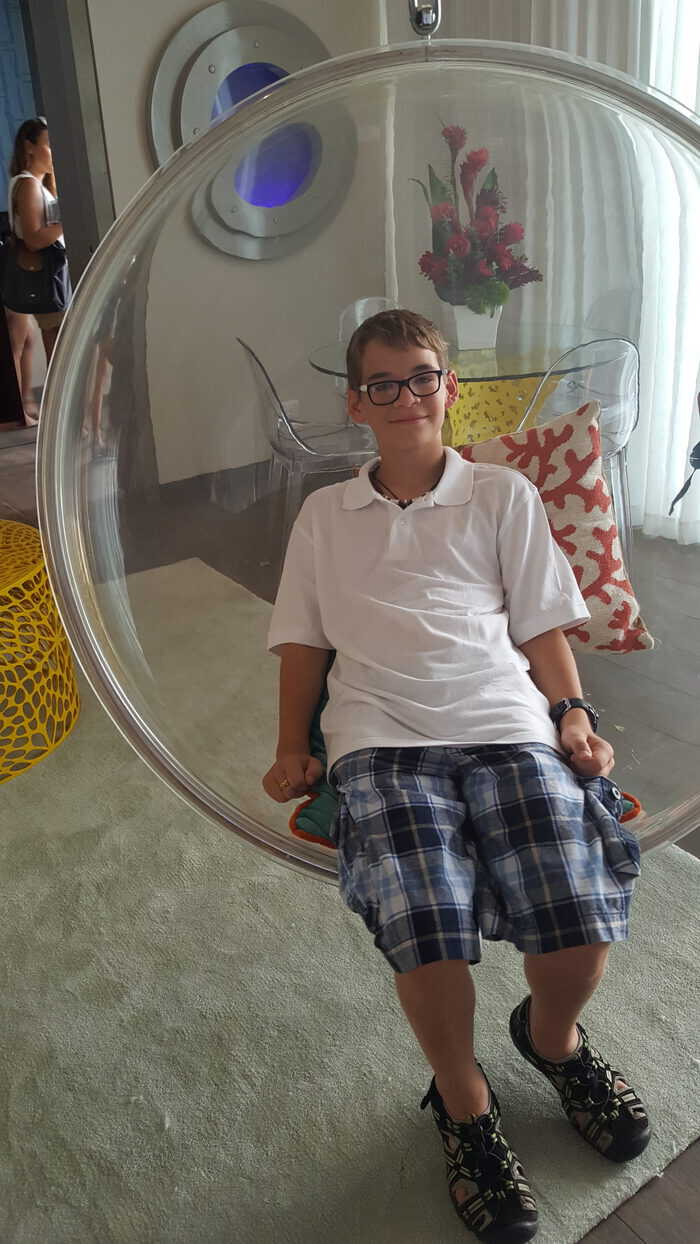 The Pineapple House has unique accessories that carry the Bikini Bottom Theme throughout the house.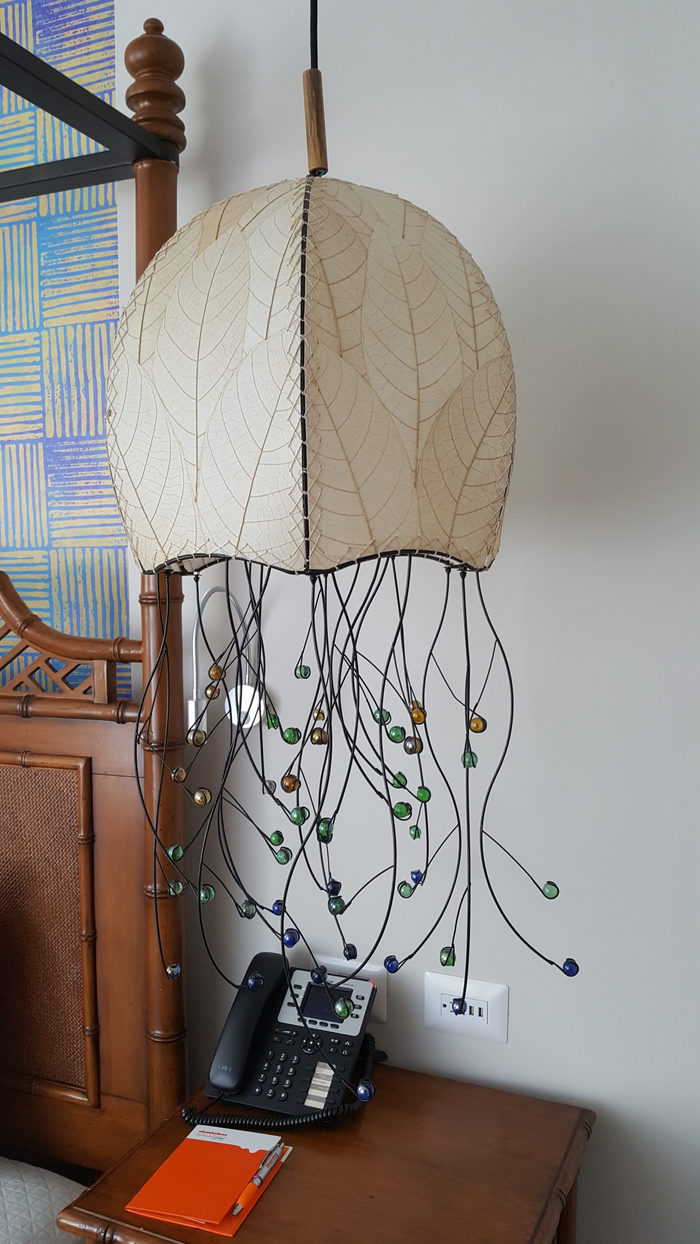 The kids will love the upstairs bedroom.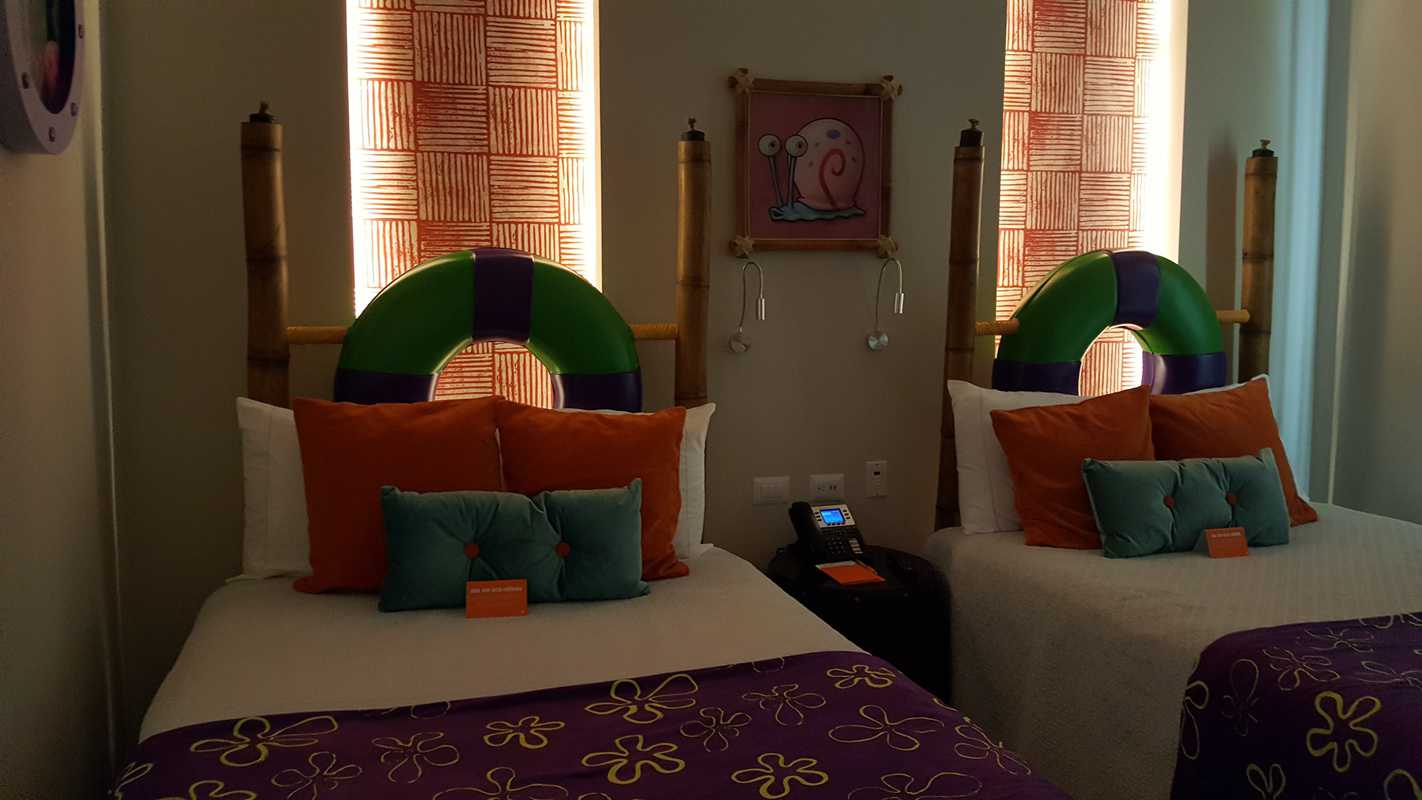 There is even a private bath for the kiddos because who wants to share this bathroom off the master bedroom?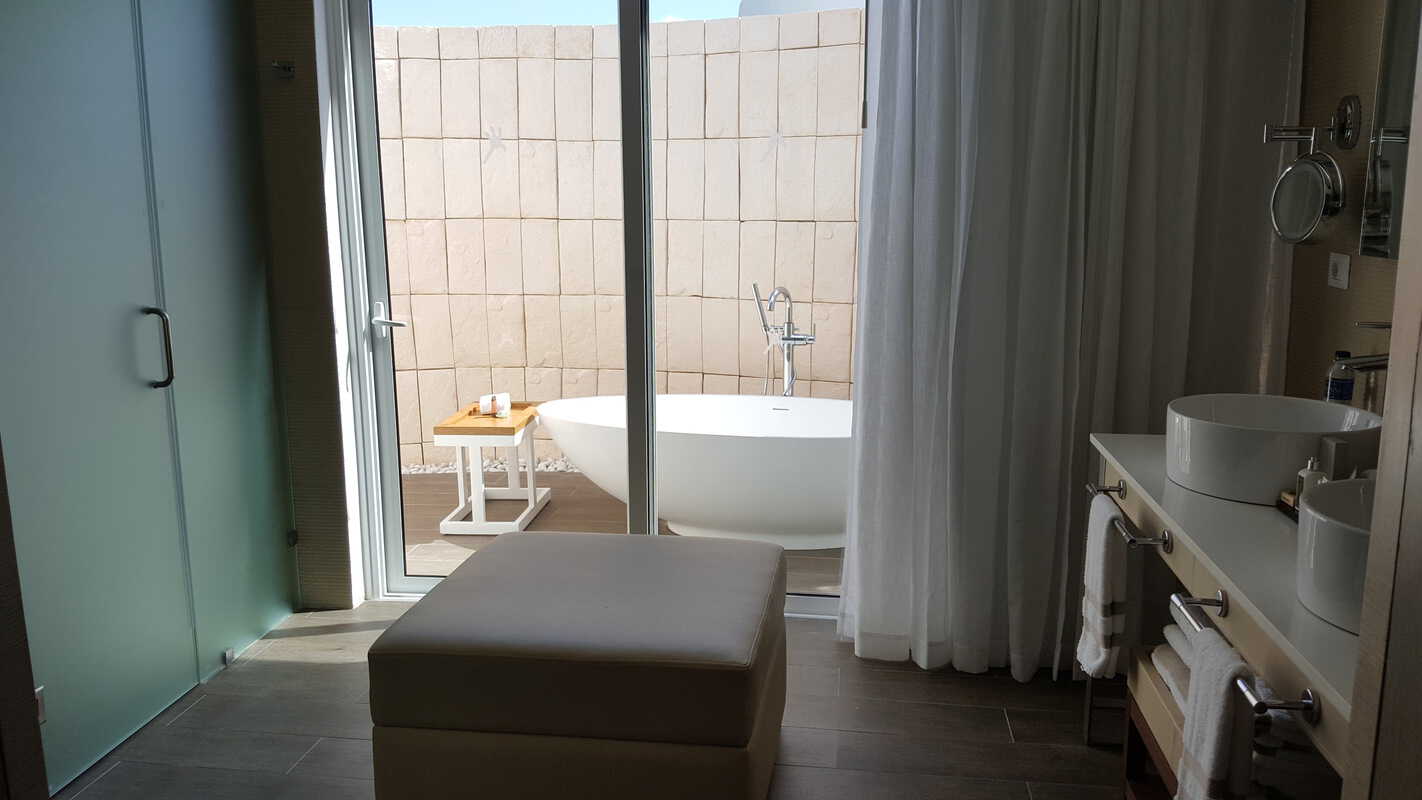 Wake up to a fully stocked coffee and tea bar, and remember it's served by your personal butler!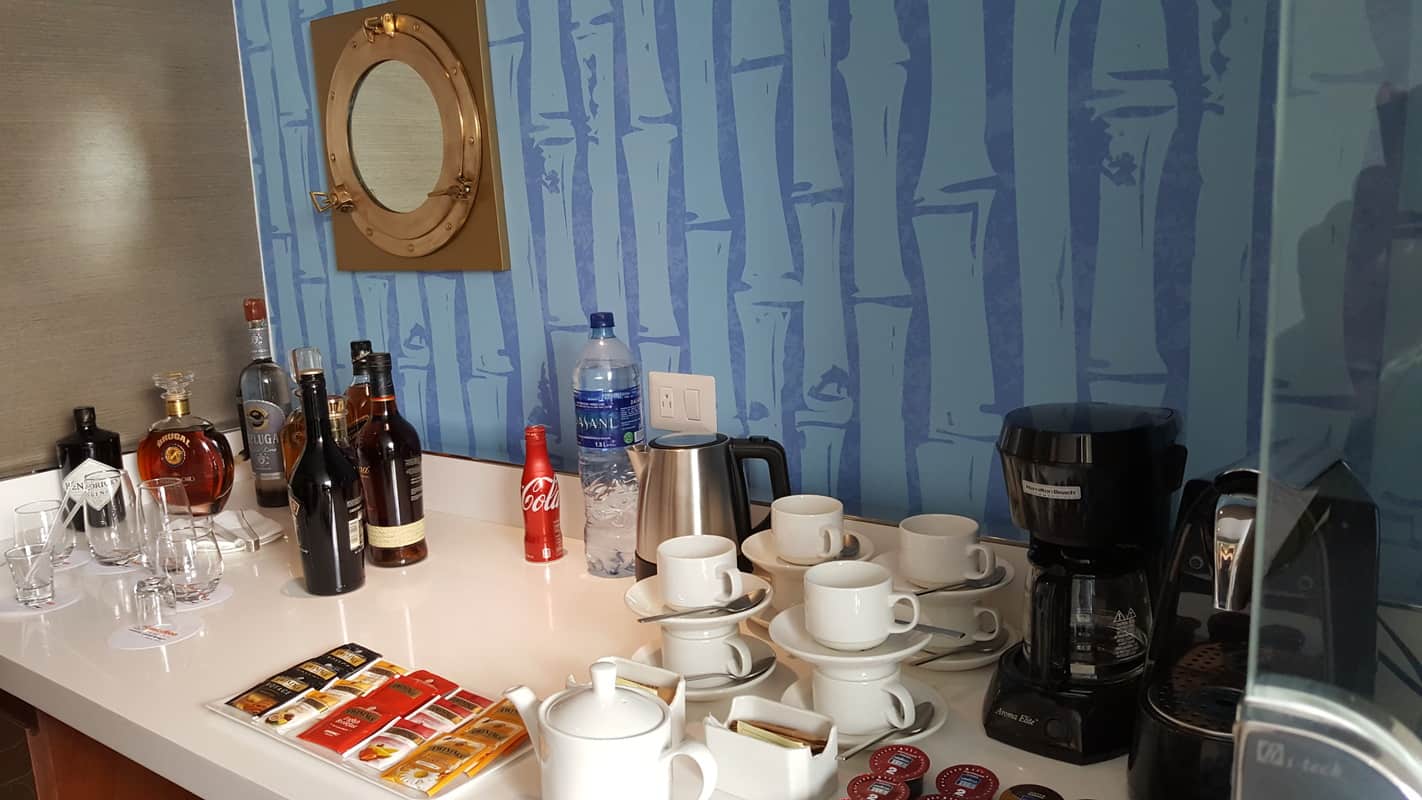 Step out and be greeted by perfectly manicured landscaping.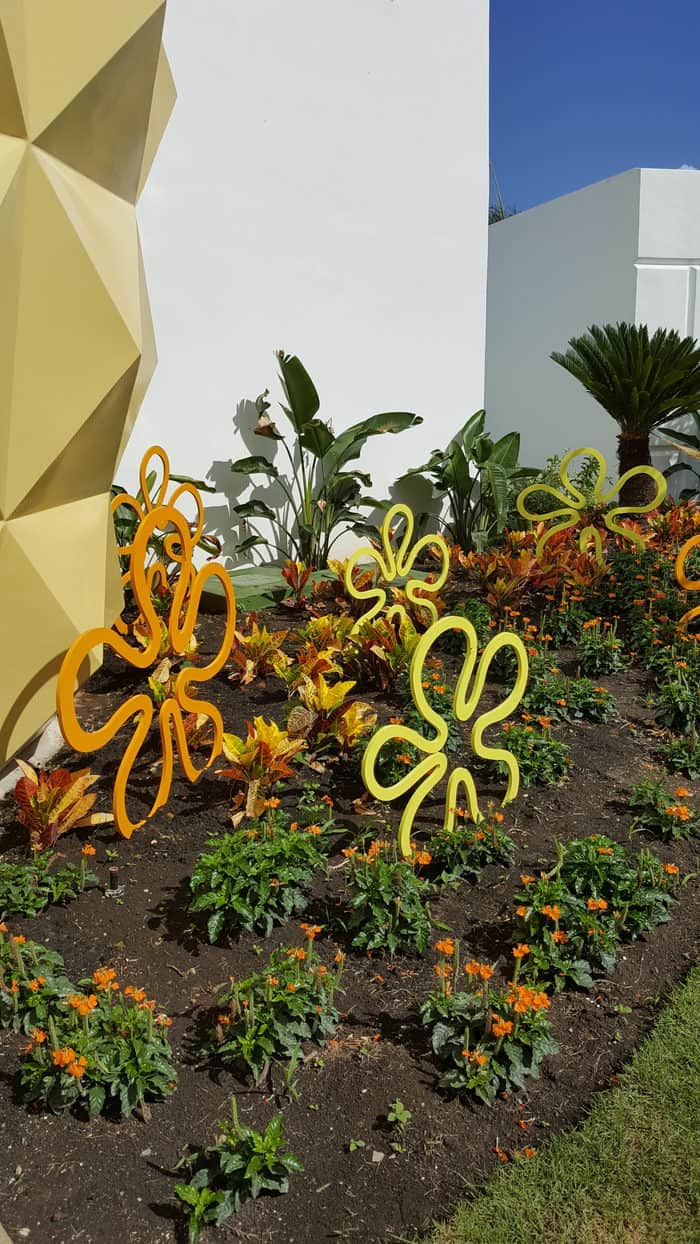 The Pineapple House makes us all feel a little more relaxed.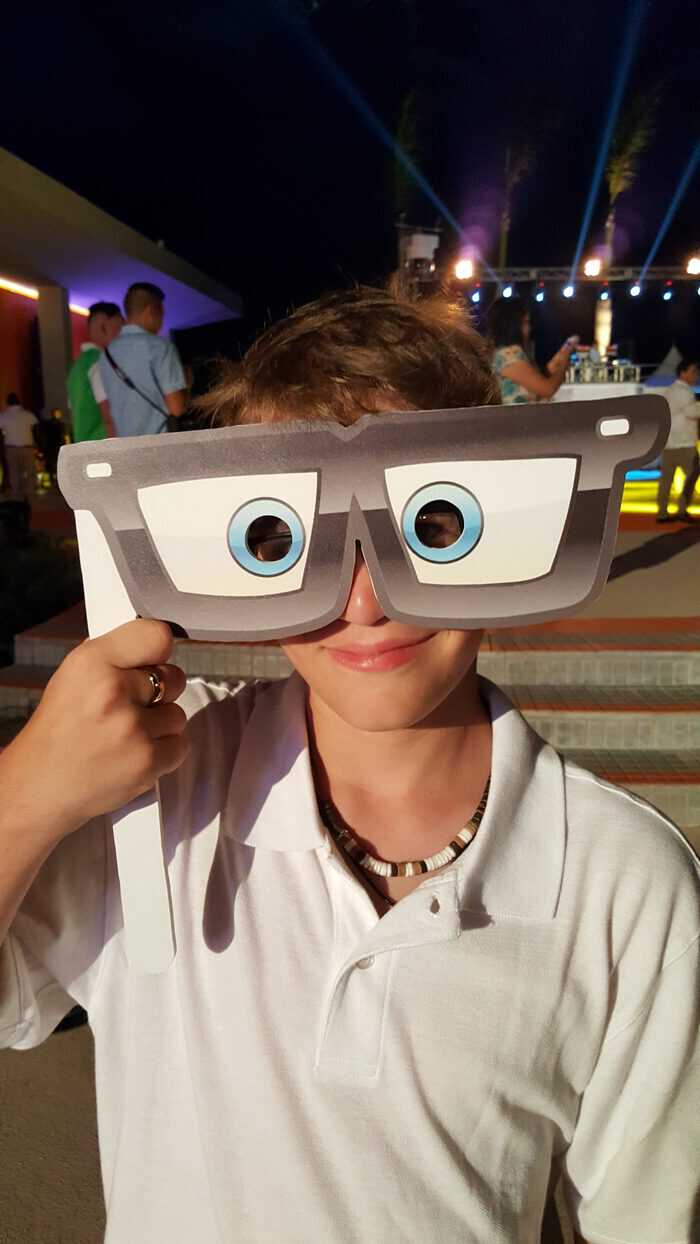 It's the perfect place to relax as an adult or a kid.
There's nothing like waking up to your favorite Nickelodeon character.